We use affiliate links. If you buy something through the links on this page, we may earn a commission at no cost to you. Learn more.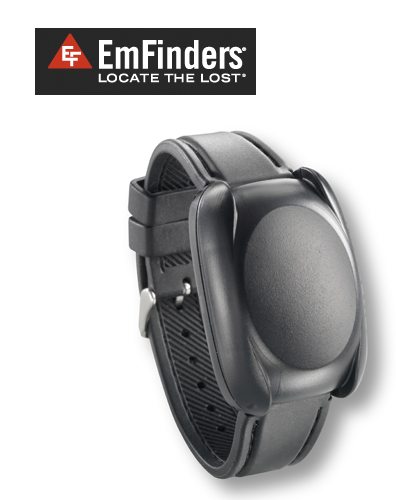 Amber Alerts notify us when a child has been lost or taken and is in danger.  Missing children aren't the only vulnerable people in need of immediate recovery, though.  Elderly people, those with mental illness, Alzheimer patients, and others with cognitive impairment may also go missing and will need assistance returning home where they can get the care they need.  A few states have created a Silver Alert system to notify the public of missing and endangered adults, but that system still only alerts citizens to be on the lookout for the missing person.
EmFinders gives you a way to quickly locate and rescue your missing loved one before bad things can happen.  Your loved one will wear an EmSeeQ bracelet that looks like a standard watch.  There's also a more secure version that requires two hands for removal.  The bracelets work with the 911 Emergency System, and EmFinders can trigger the bracelet to call your local 911 service so the location of the missing person can be triangulated.  The 911 dispatcher can continue to update the location information until the person has been rescued.  Monthly service plans or purchase/yearly plans are available, starting at $39.95 a month.  You can also check for coverage in your area before committing to the service.