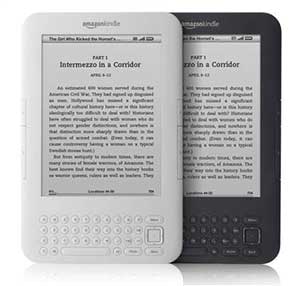 Amazon announced today that they will be bringing library lending to the Kindle. No word on when this will be available, beyond "later this year", but I think this is a huge change. They will be using the same system already in place with Overdrive. I reviewed this back in December. It will be interesting to see how this is implemented. Is it possible the Kindle will simply use the ePub and PDF DRM files Overdrive uses now, or will they be converted?
Amazon is also adding value to the process. They will support adding notes to loaned books that remain in your account, so that if you borrow it again, the notes will be available. They will also be available if you later purchase the title.
Some of our links in posts like this one are affiliate links, which means that we may receive a small commission on purchases at no cost to you.