We use affiliate links. If you buy something through the links on this page, we may earn a commission at no cost to you. Learn more.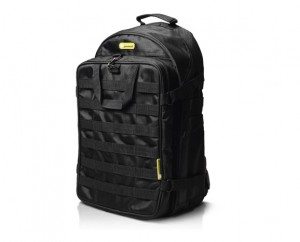 For your average and sundry backpacks, it makes sense to find one that's going to hold your gear and not kill your back at the same time.  It also helps to find a backpack with the padded pocket for netbooks, laptops, iPads, Macs, whatever you're toting these days to keep connected.
Cheaply made backpacks will not help you with either of these issues.  Now, you may be able to find a Jonas Brothers or Miley Cyrus imprinted backpack and some may question your sanity (and musical tastes as well) but that won't help your back, shoulders or whatever electronics you're lugging around.
Let's face it, whether you are a school kid lugging around books, a college student lugging around books, or an average strap hanger lugging around life, you need to forego expressing your support for either Team Edward or Team Jacob on your backpacks and settle down to something smarter.
eGuann makes just such a backpack.  Actually eGuann sells four different types of backpacks.  The "Engineer" is their top of the line backpack that also comes with a detachable smaller bag, Breathable nylon, seriously strong mesh straps, a padded pocket that will hold a laptop up to  15″ and soft, comfy shoulder straps.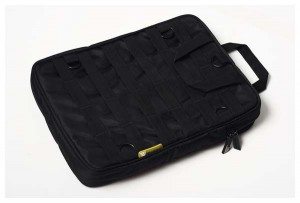 It's almost a pleasure to wear this backpack.  I packed some books, (despite my Nook, I am always carrying a ton of books, magazines, et all), my new Inspiron netbook, cords, lunch… pulled it on to my back, and off I went.  It honestly felt comfortable and good.  No pulling on the shoulders, no lower back strain.   This thing felt great.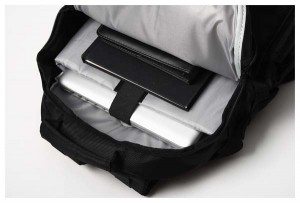 The "Engineer" does not post all of the smaller gadget pockets as other backpacks do…eGuann makes such a backpack " The Pilot" and " the "The Marine" to fill that bill.  Nonetheless, "The Engineer" is an excellent backpack for ….well… backpacking.  Do people bring their laptops when they hike or backpack or camp….well…yes, they do.  And I could almost swear that " The Engineer" was made for just such a thing.
eGuann backpacks are not going to set the fashion world on fire nor are they meant to.  They come in four earthtone colors and they're meant to be functional and practical, not make the cover of Useless Bags Today.   I'm a practical kind of girl and while I like my girly -girl things, I appreciate the no nonsense ruggedness of the "The Engineer" and the comfort of it as well.  You'll pay 89.90 from the eGuann website, not sure where else you can find it.  It's worth the price though.
Do your back a favor.  Forego the loud, garish bags and pack it with  eGuann.

Product Information
| | |
| --- | --- |
| Price: | 89.90 |
| Manufacturer: | eGuann |
| Pros: | Very well made, comfortable straps, roomy, versatile, when loaded up, it still feels comfortable on. Holds everything, laptop pocket holds computers comfortably and firmly. |
| Cons: | "The Engineer" does not have the small pencil, small gadget pockets that its brethren have and at $89.90, it could be seen as a little pricey. |