We use affiliate links. If you buy something through the links on this page, we may earn a commission at no cost to you. Learn more.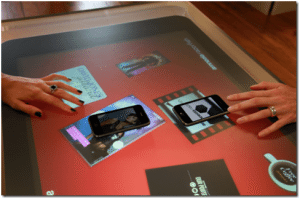 Amnesia Razorfish announced the launch of Amnesia Connect, software which allows instant and seamless sharing and transfer of any content such as photos, music or embedded apps between multiple handheld devices using a Microsoft Surface.  Similar to the Bump App, Amnesia Connect has replaced the typical 'send and receive' interface with a more natural 'gesture-based' interface. An iOS device owner can now move their content freely between two devices by simply dragging content off their phone onto a Microsoft Surface Table and back onto another device instantly. Amnesia Connect is being further developed to work with Android, Windows Phone and BlackBerry Smartphones.
More details can be found in this overview video.