We use affiliate links. If you buy something through the links on this page, we may earn a commission at no cost to you. Learn more.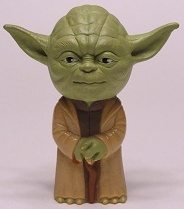 A long time ago, on a web page not so far away, Julie posted a news item about licensed Star Wars USB flash drives from Tyme Machines.  This year, my son received a Yoda one from a friend as a birthday gift.  After overcoming my initial jealousy (which only leads to the Dark Side) I felt the need to do a quick review of it the Little Green Data Sage.  Check out the results, we will.
Packaging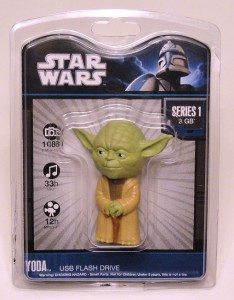 The packaging is a standard clamshell blister, the kind that nearly causes you to slice your hand off when you cut it open like an inexperienced Padawan practicing with a lightsaber.  The inside backing card has been decked out in Star Wars: The Clone Wars motif with a Captain Rex in the upper right corner.
Inside the Package
The package contents are simple:
Yoda USB flash drive
Backing card
The Goods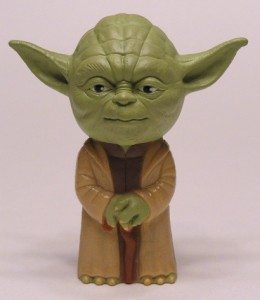 My first impression was that this flash drive looks remarkably like a mini-bobblehead, with an oversized noggin that it is actually quite an accurate and detailed likeness of everyone's favorite mystic  Muppet.  It really does look like Yoda!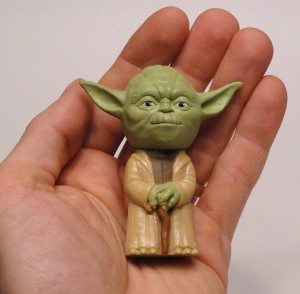 Yoda is from Series 1 in a line of Star Wars USB 2.0 character drives sculpted to resemble the likenesses of  such galactic faves as Darth Vader, Stormtrooper and Boba Fett.  My…er, my son's…Yoda drive is a 2GB ($19.99) version.  Curiously enough, the Tyme Machines website does not list a 2GB version however, but does list 4GB ($29.99), 8GB ($39.99) and 16GB ($59.99) versions as available.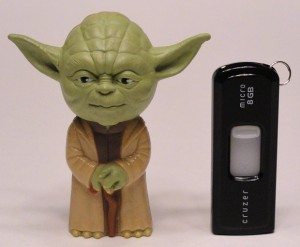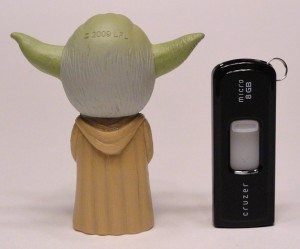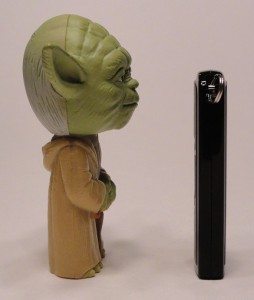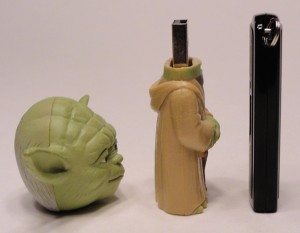 "Judge me not by size, for my ally is the (USB) Port!"
As you can see from the photos, this flash drive is quite a bit larger than a standard flash drive (my Sandisk Cruzer Micro shown above for size comparison purposes).  This means that it takes up more space wherever you might be storing it, which may not be a big deal for you.
However, it also means that you may have some issues with getting it to fit into your USB port, or getting it to fit in an USB port that is right next to another one.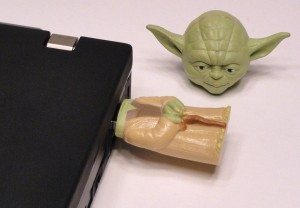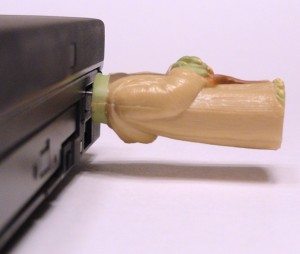 The two images above are with Yoda plugged into my work laptop, a Lenovo T60p.  On the right side, it has two horizontally-oriented USB ports.  Yoda fits just fine into the upper USB port, but there is no way you would be able t plug anything else into the lower USB port.  And there is also no way he would fit into the lower one and still be able to lie the laptop on a flat surface.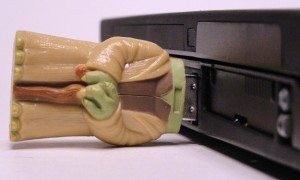 The left side of the laptop has a single vertically-oriented USB port.  Yoda doesn't really fit well into that one either as you can see in the image above.  With the laptop again lying on a flat surface, Yoda sits at a weird angle in this port and he never quite goes in all the way.  Either of the above conditions may or may not apply to you, depending on the physical configuration and orientation of the USB port hardware you are using.
Final Thoughts
As a bit of (OK, a fanatical) Star Wars fan, I think this Yoda drive is wicked cool.  The sculpted likeness is very detailed and also quite accurate.  The only drawback is that its size may limit it from being used in some USB ports.
A merry Christmas, I wish you!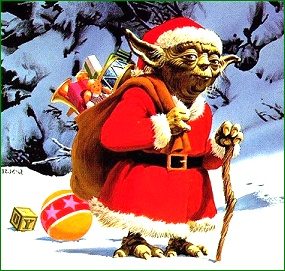 Updates 03/13/15
We are big Star Wars fans at our house and it didn't take long for my son to co-opt this to use for "school projects." Uh-huh, right. I never saw poor USB Yoda again.
Source: The sample for this review was provided by Tyme Machines. Please visit their site for more info.

Product Information
| | |
| --- | --- |
| Price: | $19.99 (for 2GB) |
| Manufacturer: | Tyme Machines |
| Requirements: | a Mac or PC with a USB port |
| Pros: | + Very detailed, sculpted likeness |
| Cons: | - Size may limit its use in some USB ports |