We use affiliate links. If you buy something through the links on this page, we may earn a commission at no cost to you. Learn more.

Arctic Cooling has released a series of audio gear under the label Arctic Sound, and I get the chance to try out three of their offerings- behind-the-ear Bluetooth headphones (P311), big 'ear cans' with microphone (P301), and a USB gamer headset (P531).
The silver-grey packaging motif Arctic Sound is using is nice, but the real sign that this is going to be a high-end product are the little touches like the nice molded case for the P311.
The short version is these are all good units- great sound, great comfort, great build. Lets look at them more closely.
P311 Stereo Bluetooth Headphones ($37.95 MSRP). These are a behind-the-head style set of, well, stereo Bluetooth headphones. They include an 'invisible microphone', travel case, USB to mini-USB cable, and instructions.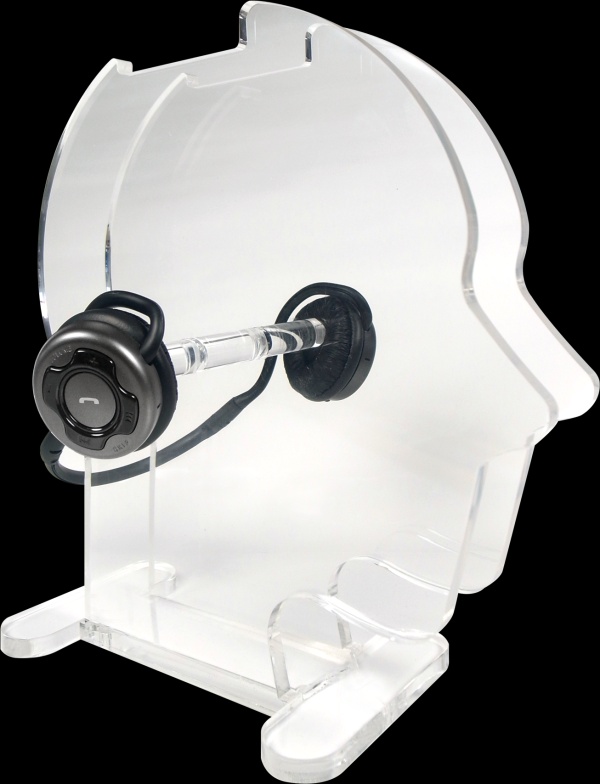 While I am not a fan of this style, I have to say that these are the most comfortable I have found of this type. They are easy to work with- they connected to my Android phone quickly and reliably. The company claims a typical Bluetooth range, and there is a bit of typical wireless sound degredation but all in all this is a nice set.
The right side unit has all of the controls- the mini-USB jack, the 'multi-function button' in the middle (with the phone icon), and four buttons- vol. up/down and forward/back. The placement and usage is fairly logical. A long press to the 'phone' button toggles it on and off- a blue LED indicates that it is on and the signal status.
The vol. and skip buttons only work with some devices- iPhone 3G ad 3GS, iTouch and iPad, but not with my Android (sniff).
As a phone headset, it supports voice dialing, etc. like many other hands-free systems. I found the voice quality to be OK- somewhat better than more earpieces and the speakerphone of my phone.
With all this good stuff, my big question is that I am not sure when to use it. It is not quite small enough for routine carry, and I'd rather not use headphones when driving.
P301 Professional Headset ($26.95 MSRP). This is a big, comfortable rig with a wide headband, thick ear cushions that completely surround the ear, two gold-plated plugs, an in-line volume control with pocket clip, lots of size settings, and a nice little slide-out microphone.
The techno-specs are:
Frequency response: 12 Hz -24k Hz
Sensitivity: 97 dB/mW
Impedance: 32 Ohm
Drive unit: Ø50mm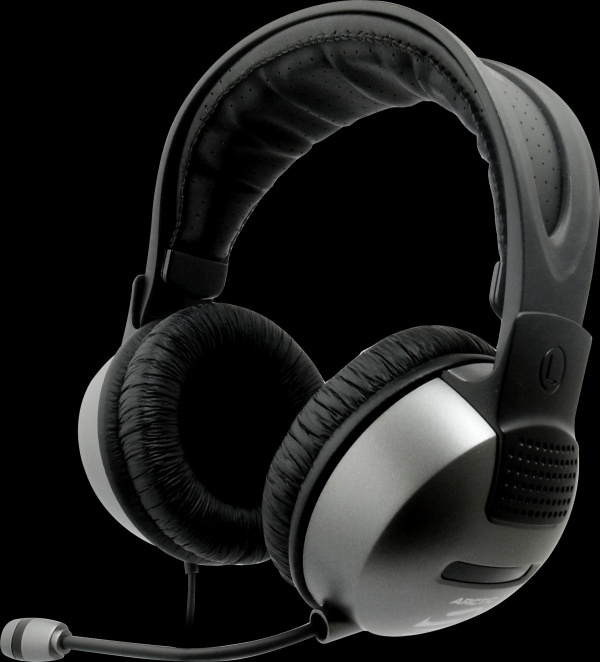 The ads claim deep bass and crisp highs- but don't most audio ads? This set does deliver great sound- music sounds about as well through the headphones as it does through my Bose radio- great sound for the price!
Using it as a calling headset with Google Voice was comfortable and the sound quality for both the mike and headphones was very good. Of course, my HP Mini 1000 Netbook shares a mike and headset jack- D'oh!
This has become my 'go to' set for use at home. While it is not sound cancelling, the padding is thick enough I can listen to my stuff while my wife listens to hers and we don't disturb each other at all. The wide headband, big padded cups, and the low weight of only 8 ounces makes it a really, really comfortable unit to wear even for a long time.
P531 5.1 Channel Gaming USB Headset ($66.55 MSRP). This is one fancy headset- far too fancy for a simple guy like me. Most of my computer gaming is playing Spider Solitaire, which apparently does not support 5.1 channel sound so I loaned them to my game guy who actually plays the sorts of games that use this sort of technology.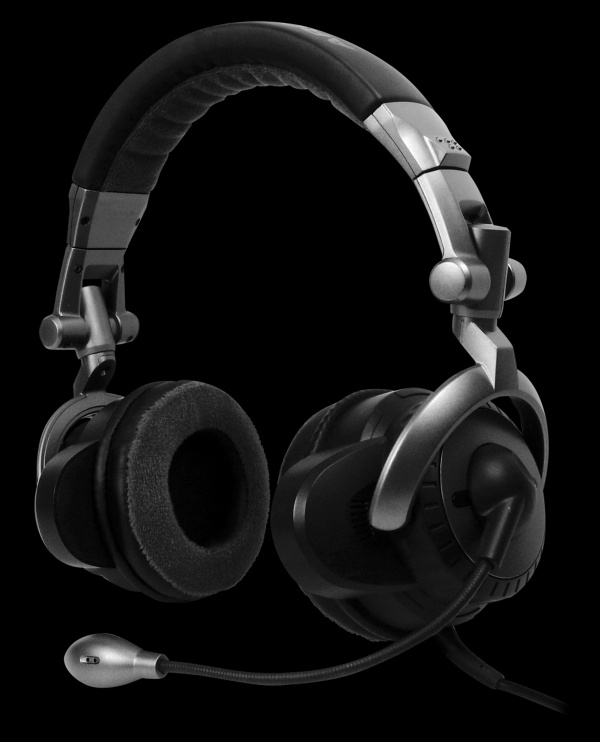 This 'more than a pound' monster features 4 drivers in each full-ear earcup- front, center, surrounding, and sub-woofer- as well as vibrational units! A big boom mike, USB plug, an in-line volume and balance control and noise suppression padding complete the package.
If you want the techno-specs, you'll have to go to the website- each set of the 4 drivers has different, tuned specifications.
My game guy reports that the sound is fantastic with good 3D sound imasging, and that the unit was comfortable to wear for longer periods. I could not pry it off him long enough for a more detailed review.
I am not an audio-head. When I buy speakers or headphones, I try to find something I like, but I also keep a close eye on price. These headphones (especially the P301) easily satisfy my goals of good sound, good comfort, and good price.

Product Information
Price:
$27 to $67 depending on model
Manufacturer:
Arctic Cooling
Pros:

Good quality and sound for the price
Comfortable for long sessions
Padded earpieces block some to most ambient sounds

Cons: