We use affiliate links. If you buy something through the links on this page, we may earn a commission at no cost to you. Learn more.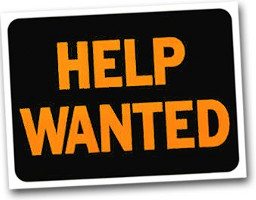 For everyone out there that has always wanted to be part of The Gadgeteer, now is your chance. I'll be adding 1-2 people to our rag tag team of gadget freaks. Think you have what it takes to be a gadgeteer news reporter? Full details after the jump.
Gadget News Reporter Position Description:
95% of this job will be writing and posting news related articles. Sorry, but I'm not looking for additional product reviewers at this time. If reviewing products is your primary interest, you'll be disappointed and so will I if I pick you. This job may evolve to include product reviews, but that's not its intended purpose. I want news reporters. People that love finding new, useful, wacky and unique products that other people will want to read about. These don't always have to be consumer electronics, they could almost anything interesting.
Person will be responsible for posting 1-3 unique and original news stories (not just a rehash of other gadget news site's posts) every day.
Compensation:
This is a paying job! Ok, it doesn't pay much. Hardly anything really, so don't think you're going to quit your job and do this full time.  But I will pay a small (really small) amount at the beginning of each month. Every little bit helps right? Payment will be discussed privately.
Requirements:
1. You must be a gadget freak. You don't have to be overly techy, geeky or a hardcore hacker, I just want someone that is always excited about new products and is constantly scouring the web and elsewhere for interesting products and tidbits.
2. Must be able to write decent English and have a firm grasp on the fundamentals of grammar. I don't have time to re-write your posts, so this is a must.
Never miss one of our posts again. Sent MON, WED, and FRI with the latest gadget reviews and news!
3. If you've tried out for a position here before and didn't get picked, don't let that stop you from trying again 🙂
How to apply:
Send me an email and tell me about yourself and why you think you would be a great addition to my team. I'll use this info to decide who I will ask to provide sample news posts. I will then choose the new team members from those audition posts.
I'm looking forward to hearing from you!