We use affiliate links. If you buy something through the links on this page, we may earn a commission at no cost to you. Learn more.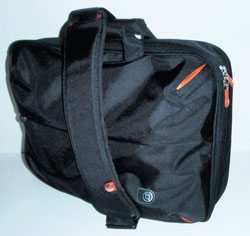 I have reviewed a handful of bags by booq and several checkpoint friendly laptop bags here at The-Gadgeteer. I have been using the booq Boa Flow M Laptop Backpack ever since I did that review earlier this year. I am surprised just how much I like and use their backpack. When booq sent me their Boa Flow backpack, they also sent me one of their new checkpoint-friendly bags, the Taipan Lift. To be honest, I am not usually into classic nylon laptop cases but knowing booq's quality and designed usability, I thought I would give the Taipan Lift a try.
Booq makes high-quality computer bags that are sturdy, well designed, and thought out.  I have always been impressed with the excellent materials and designs tailored to haul around all of your tech-gear.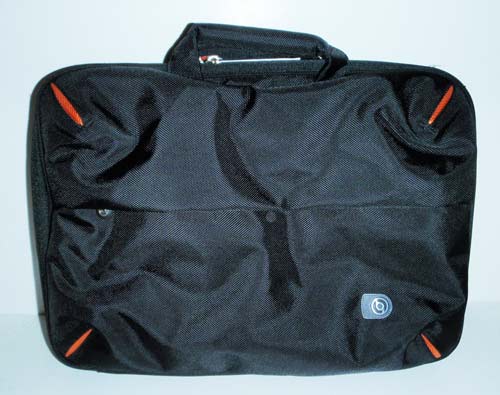 Like most booq computer bags, the Taipan Lift comes in black with orange interior and highlights.  The exterior of this bag is made of a heavy-duty black ballistic nylon with a water-repellent coating. The front of the Taipan Lift has a single large, zippered pocket, orange highlights on each corner, and a booq logo tag in the lower right corner.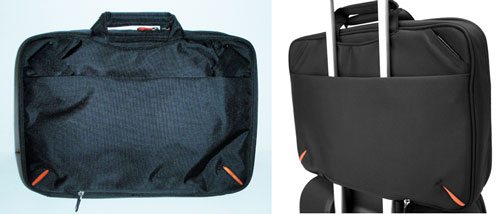 The back of the bag has a large, slipper pocket with a zippered opening on the bottom. This design enables the bag to securely attach and ride on your roller luggage…..definitely a great feature if you do a lot of traveling.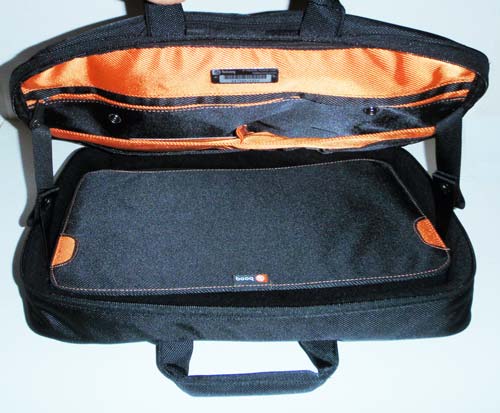 The bag normally opens 30 degrees for day-to-day use. The opposite sides of the bag are held at that angle by two straps that snap to the other half of the bag.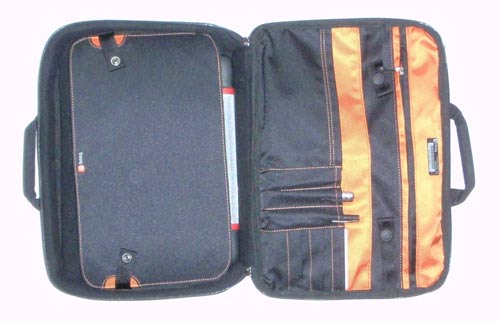 Releasing the two snaps enables you to open the bag a full 180 degrees. This (hopefully) allows you leave your laptop in your bag while going through airport security. I have made several trips while reviewing this bag. The booq website does warn that the Taipan Lift checkpoint friendly design 'may' enable you to screen your bag without removing your laptop but that is up to TSA. During my trips through security, the TSA screeners never gave me or my bag/laptop a second glance. Not having to take your laptop out of your bag makes going through security a bit less hectic/stressful.

TSA requires the laptop side of the bag to be a standalone section. Thus, the opposite side is the only real estate for storing your tech-gear. The inside of the booq Taipan Lift has a large zippered pocket that runs the width of the bag, three medium pockets (half of the full width), three pen slots and three business card slots. Plenty of storage space for my usual assortment of tech-stuff.
The booq Taipan Lift S should fit any 13" laptop, netbook, or tablet/iPad.  My 13" MacBook in a form-fitting Vaja i-volution case fit inside without a problem.  The Taipan Lift S can fit up to a 12.8″x9.4″x1.3″ laptop;  the max size for the L is 15.4″x10.7″x1.5″. The booq Taipan Lift bags weigh 3 pounds (S model) and 3.4 pounds (L model). The Lift S is a great size/weight, it (just) fits within my motorcycle hard bags.

The top of the Taipan Lift has two moderately-sized pockets, one on each side, that can be used to store the carrying handles when you do not need them. These pockets can also hold your cellphone, digital camera, and/or iPod for easy, convenient access.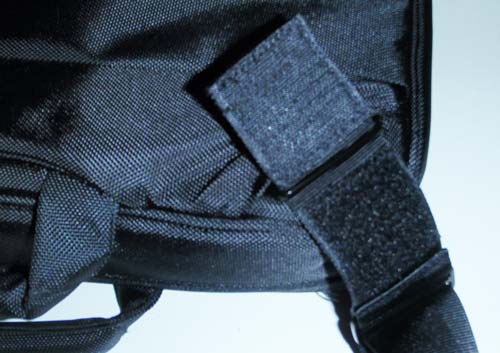 booq includes a fully removable shoulder strap that is easy to disconnect and relatively comfortable. The straps are held in place by velcro.

Like a majority of booq's bags, the Taipan Lift has a metal tag with a unique ID number. And once registered, booq's Terralinq service may be able to help you find your bag, if lost.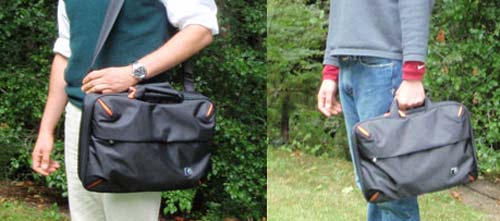 The Taipan Lift also has two strong, padded handles for holding the bag when not carrying it over the shoulder.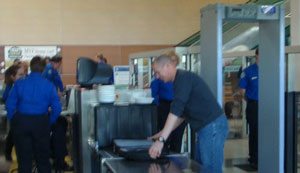 Overall, I really like this bag. It is nicely made, designed, and sized. The quality and color are classic booq. Its checkpoint-friendly design make trips thru airport security a little less hectic. Funny thing is, my wife has dibs on the Taipan Lift and the Gadgeteer Kid on the Boa Flow backpack. At $90, it's a bit expensive, but as with all the booq bags I have owned….you get what you pay for.
Product Information
Price:
$89.95
Manufacturer:
booq
Pros:

- Excellent materials and workmanship
- Very well made
- Water-repellent coating
- Checkpoint friendly
- Many pockets and compartments
- Comfortable
- Very nice looking

Cons: