We use affiliate links. If you buy something through the links on this page, we may earn a commission at no cost to you. Learn more.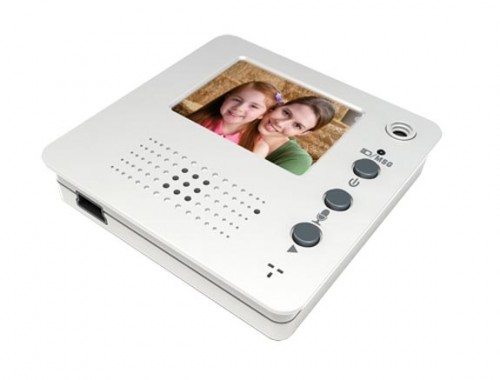 Long gone are the days of scribbling notes on a piece of scrap paper and sticking it to the fridge.  Well, that is of course if you have the Digital Video Memo Magnet from Find Me A Gift.
No longer will you need to hunt around the house for pen and paper, when you can simply press a button and record a short, 30 second video message for your significant other to watch and listen.  With a built-in camera, the video memo magnet is extremely easy to use.
Plus, you don't even need to invest in any batteries, as the built-in cell can be charged quickly and easily by USB.  Simply connect it to your PC or laptop for a fresh supply of juice!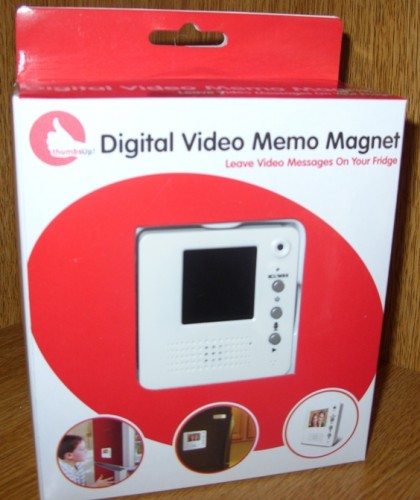 What's in the box?
Inside the box are the following items:
1 x Digital Video Memo Magnet
1 x USB Charging Cable
1 x Metal Stand
1 x Instruction Booklet
As the unit itself houses a magnet, it can either be stuck to the fridge, filing cabinets (or anywhere you would like to leave someone a message!) or you can use the metal stand provided.
Measuring just 5.6cm(W) x 5.5cm(H) x 1.1cm(D) it's really compact, but it does incorporate a 1.5″ screen for you to record and view video messages.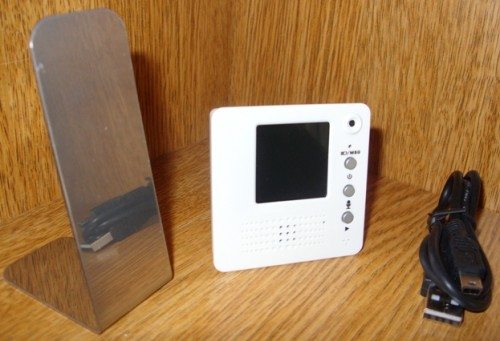 In Use
On the front panel, along with the 1.5″ screen, you'll see the speaker which produces a good, clear level of sound.  The built-in camera, which snaps you in full colour as you record your messages, is situated in the top corner and underneath that is a small but effective red LED, which flashes brightly when there is a new message to be viewed.   The microphone used to record your voice when you create a new message is situated at the bottom, just next to the speaker.
Never miss one of our posts again. Sent MON, WED, and FRI with the latest gadget reviews and news!
Also on the front there are three function buttons.  One for switching the video memo magnet on & off, one to record a new video message and one to play back a message that has been recorded.
So, everything you need use in order to create a video message is located on the front panel, which is great as the built-in magnet means you can stick it to anything that is made from metal (i.e. fridge, filing cabinet, kitchen panels) or you can stick it to the metal stand provided and simply stand this up in an area that can be easily seen.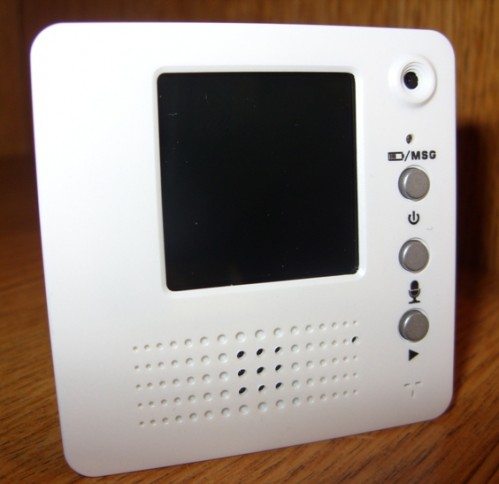 When recording, it's normally better to stick it to the stand, or to the fridge door as any amount of handshake is noticeable.  I used the metal stand to record and it works perfectly, keeping the whole thing still whilst I recorded.  It's also quite useful to do this, in case you find your thumb covering the microphone whilst recording!
It does take a bit of moving around to get your face in the centre of the screen, and as the microphone is only small you do need to raise your voice levels just a little, so that you can be heard clearly in your video message.  You don't need to shout though.
Once the video has been recorded, you simply press the record button again which stops the process and saves your new video message.  Then, you then simply switch off the unit.  The LED however continues to flash, letting people know there is a new message.  All they need to do is simply switch the unit on and press play to watch the message.
The Video Memo Magnet will record a 30 second video, which is more than enough time to say what you need to say, however it does only allow one video to be stored at any one time.  As soon as you record a new video, the previous one is over-written.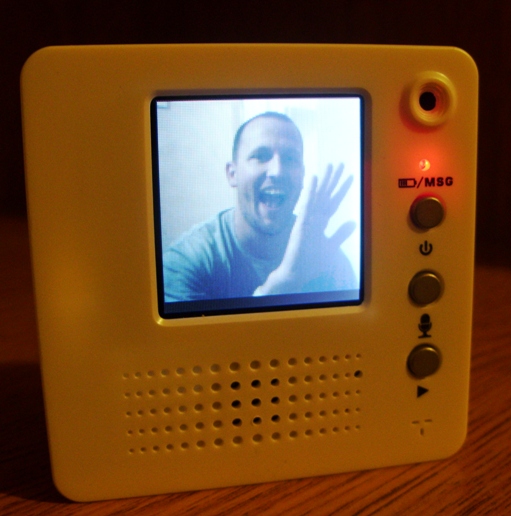 I did notice that the camera wasn't particularly good in areas with low levels of light, so if you do use it indoors, make sure you're next to the window, which should allow for plenty of natural light.  If it's not very light outside, it works fine if you stand in a room with the light on.  Also, the unit doesn't come equipped with a volume control, although it does produce a good level of sound anyway, so it's really not an issue.
It's now in regular use in our house, especially by me as I've used it a number of times now to leave the wife messages and indeed, vice-versa, so we love it.  No longer will we need to scribble down notes, which is a good thing as my wife can't read my handwriting!
The Digital Video Memo Magnet costs £34.99 ($52.89) and you can get one from Find Me A Gift.
Thanks to Jo for sending me the product to review.
Product Information
Price:
£34.99 ($52.89)
Retailer:
Find Me A Gift
Pros:

Small and light
Internal magnet allows fixture to metal objects
Charges via USB
Very easy to use

Cons:

Only one video can be stored at any given time
No volume control