We use affiliate links. If you buy something through the links on this page, we may earn a commission at no cost to you. Learn more.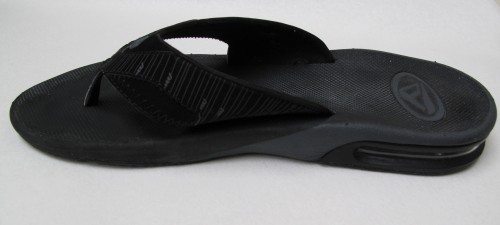 Working in the health care industry I do not invest a great deal in my wardrobe.  I own ONE suit.  I do however, own numerous pairs of flip flops.  I firmly believe other than the bikini, flip flops are the best clothing item ever invented (and the only one of the two I can wear….)  On a recent trip to Key West I had a new pair on. They were killing my feet.  So I wandered into a surf shop to check out their selection.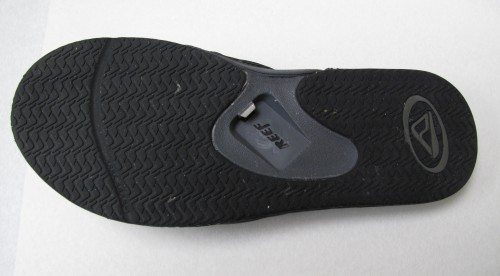 After trying on several pair I tried on a pair made by REEF.  They were soft but supportive and very comfortable.  OK, Reef was in the lead at the turn.  Little did I know though, of the hidden foot fashion feature of these fabulous flip flops…..    Built into the soul, excuse me, sole of these 'flops' is a bottle opener!!  Are you kidding!?  I now own the swiss army knife of footware!  As you can see in the photos, they already have some wear on them, as they left my feet only for sleep the rest of the trip!
By the way, the model I own and shown is the Reef Mick Fanning Pro model! Might as well have comfortable feet as you read The-Gadgeteer.com on your computer!

Product Information
Price:
$45-$52
Pros:

Comfortable
Built-in bottle opener

Cons: