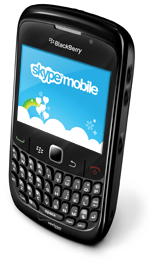 Verizon and Skype just announced an agreement to provide free global calls to Verizon customers on their 3G smartphones. Starting in March, users who have data plans can call Skype to Skype for free. Here are some of the details:
make and receive unlimited Skype-to-Skype voice calls to any Skype user around the globe;
call international phone numbers at competitive Skype Out calling rates;
send and receive instant messages to other Skype users; and
remain always connected with the ability to see friends' online presence.
The Gadgeteer may receive a commission on purchases made from affiliate links on our posts.