We use affiliate links. If you buy something through the links on this page, we may earn a commission at no cost to you. Learn more.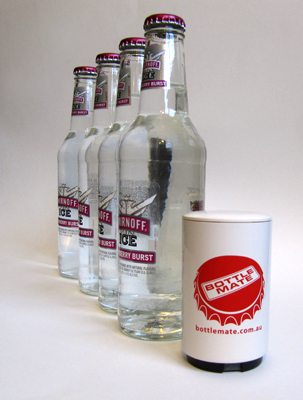 Just like spending time in Australia, the BottleMate just makes things fun.  The BottleMate looks like a cross between a fingernail clipper and fifteenth century torture device.  Its purpose, however, is to access necessary liquid contained in otherwise locked up containers.  Ok it's a beer bottle opener.  But it's fun.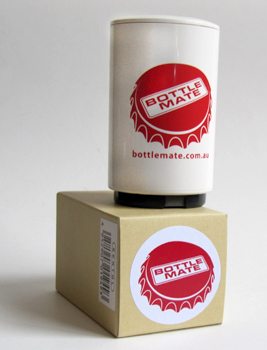 If you didn't know what it was, and it didn't have a logo on it, you wouldn't know what it was.
Looking at its innards, you still might be baffled.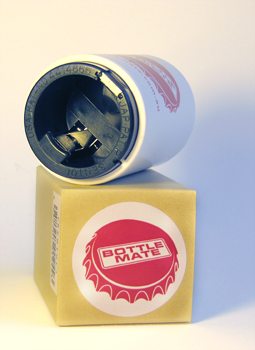 But for as strange as it may be to explain, it just makes opening a bottle of beer or pop (i.e. soda) ridiculously smooth and fun if not ridiculously complicated.
The basic idea is that pushing down on the device engages a spring-loaded claw that hooks on to the ridges of the bottle cap and releases some of the internal pressure of the contents of the bottle.  Subsequently pulling up on the BottleMate releases the cap and, ingeniously, a magnet grabs the cap and the bottle is opened.  Wait . . . doesn't a John Wayne or ordinary bottle opener do the same thing?  Yes, but they are not as fluid (no pun) as the BottleMate.  But they are, of course, cheaper and less space conscious.
This thing is smooth and interesting but a bit pricey and bulky.  It's a trade-off.  But I like it and this would make a great gift for mates that are aficionados of liquid refreshments.  In fact, I think that the entire staff of The-Gadgeteer should be sent Down Under to perform further scientific research on this item.  I would, for example, consider attaching a strong magnet to the outside of it so that the consumer could simply stow it on his or her refrigerator.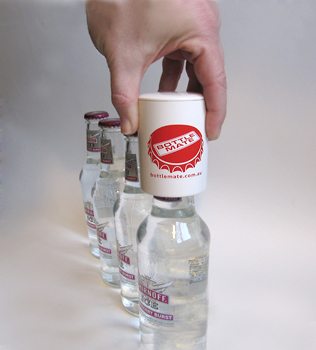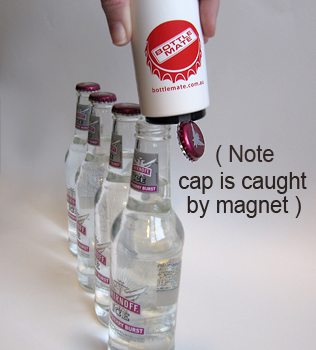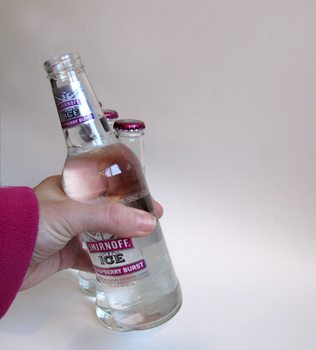 See it in action
Product Information
Price:
$9.95
Manufacturer:
BottleMate
Pros:
Cons:

More expensive than traditional bottle opener
Takes up more space