We use affiliate links. If you buy something through the links on this page, we may earn a commission at no cost to you. Learn more.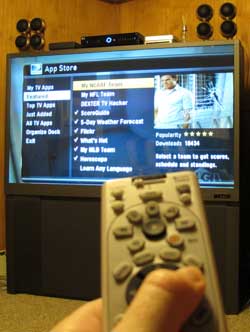 Hello fellow couch potatoes! I'm not sure if this is actually news or just something that I happened to stumble upon, but tonight while I was surfing on my DirecTV DVR, I inadvertently pressed the Right arrow key on my remote while watching a live show. When I did, a popup appeared on the Right side of the screen telling me it was loading the app store. I thought "Hmmmm, what is this?"
After what seemed like 30 seconds or 5 months later, a row of apps or widgets appeared down the Right side of the screen.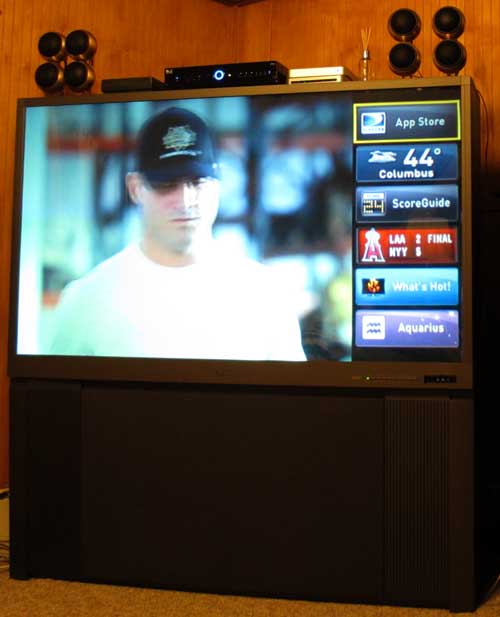 By default, there was a weather app, two sports related apps, a what's hot app and a horoscope app.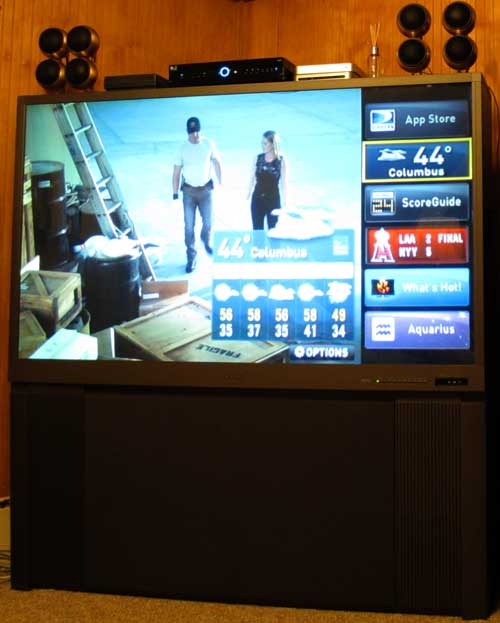 Clicking the cursor on an app opened another popup window on the screen. Above you see the weather app (sorry, my pictures are not very good…). An options button below the open app allowed me to set the city or zip code, which I did.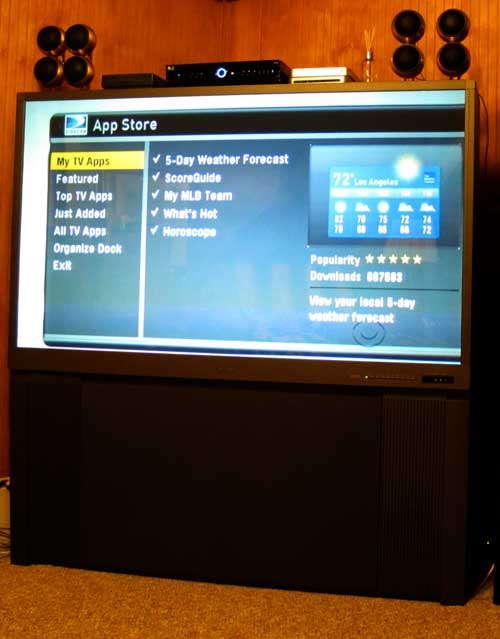 If you go into the app store, you can list different apps that you can add to the sidebar. The only additional one that I've loaded so far is a Flickr app.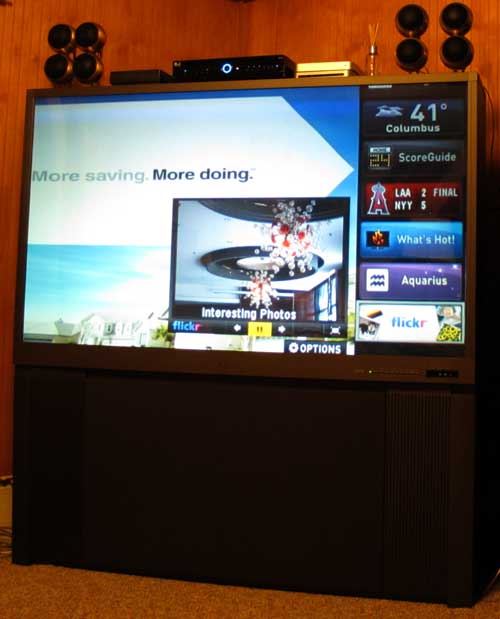 The app store is extremely slow and 8 times out of 10, gives me a "We're experiencing Technical Difficulties, Try Again Later…" message when I try to look at different options. That's why I'm thinking this is a new feature that must have just rolled out.
Has anyone else discovered this new feature on their DirecTV DVRs, or am I just late to the party? It has the potential to be kinda neat… but only if they fix the speed issue. As is, it's pretty painful to play with.