We use affiliate links. If you buy something through the links on this page, we may earn a commission at no cost to you. Learn more.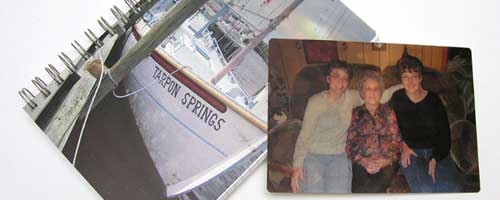 There are all sorts of photo printing service online where you can upload your photos, print them and have them shipped to you. There are also services that you can use to print your pictures on mouse pads, coffee mugs, and t-shirts. Snapily is a little different, they offer customized gifts and photos that flip between two pictures, morph one pictures into another and soon will even be able to print a viewable video onto a physical picture. They asked if I would like to test drive their service and I said sure! Here are the results.
At the moment, they offer invitations, greeting cards, business cards, flat cards, scrapbook pages and notebooks. The types of customization styles that you can apply to these items are plain printing, flip and morph.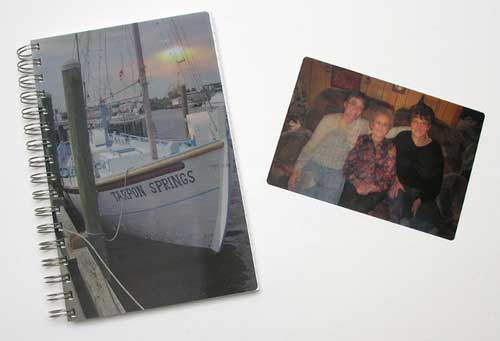 I decided to try one of their small spiral bound notebooks and a flat card, with the flip customization on both. They offer a wide variety of templates to place your photos in, but I decided to print my samples without a template. The flat card and small notebook appear to be their only products that allows you to use no templates.
Flat Card with Flip Feature
For this feature, you must upload two .jpg or .gif images, which have to be at least 200k to 20mb in size. Everything is done through the web interface on the Snapily web site.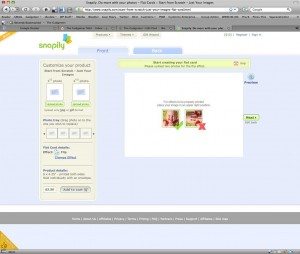 The interface is easy to use and worked fine through Firefox on my mac. Here are the original images that I decided to work with (I've resized them for this review, but you get the idea)…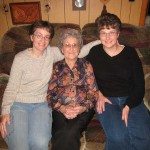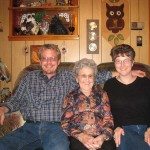 Click thumbnail to see full-size image
The finished product is one 6 x 4.25 inch flat card with an included envelope. The front of the card has the image(s) and the back has any text you decided to include.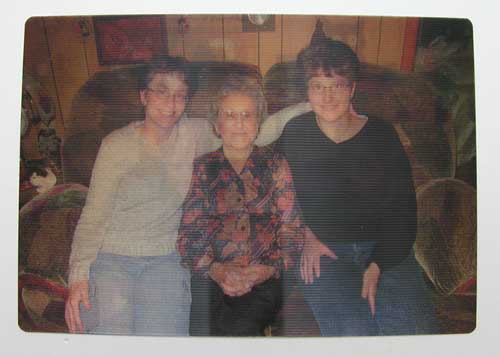 It was pretty difficult for me to photograph the card due to the flip feature. But you can see image #1 above.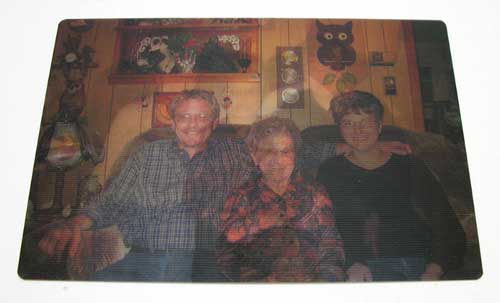 And then when you angle the picture, you'll see image #2.
The card is thick, with a horizontal thin ridged plastic surface on top. When you hold the picture parallel to your face, you will see one image and then when you angle the picture forwards or backwards, the other image will appear.
Small Notebook With Flip Feature
For this sample, I decided to pick the small notebook with no template and the flip feature. Here are the original images that I used (they have been resized for this review…).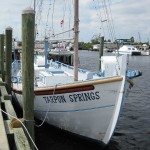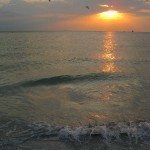 Click thumbnail to see full-size image
The procedure to create the notebook is the same as it was for the flat card.  You upload two images through the Snapily web interface and then the end result is a spiral bound 5.5 x 8.5 inch 100 sheet notebook.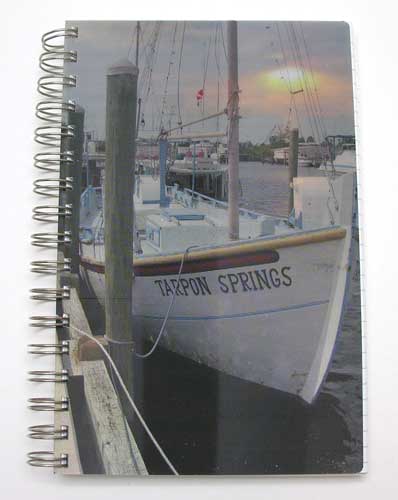 Like the flat card, the cover of this notebook has a ridged plastic cover that when looked at straight on, shows image #1…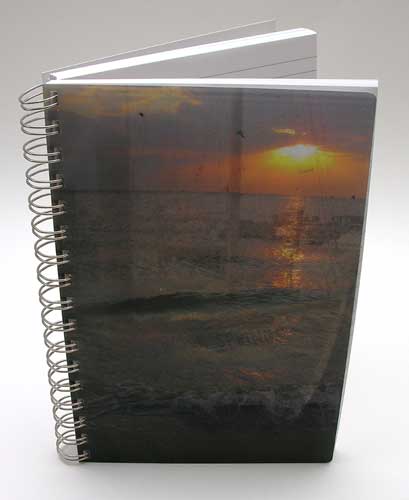 … and when angled forward and backward, you will see image #2.
How about a short video to demonstrate what it really looks like…
The quality of the resulting products is very nice and creating the products online was an easy process. I really only have one  complaint about this service and that is that Snapily seems a little slow with their shipping. I placed my order on 2/8 and didn't receive it until 2/20. Other than that, the customized photos from Snapily are fun and would make a unique gift.
Product Information
Price:
Small notebook $9.99, Flat card $3.50
Manufacturer:
Snapily
Pros:

Easy web interface
Unique customizations

Cons: