We use affiliate links. If you buy something through the links on this page, we may earn a commission at no cost to you. Learn more.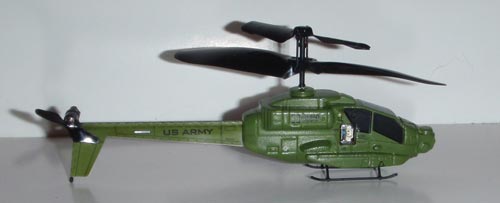 Today I will be reviewing the PicooZ rechargeable micro RC AH-64D APACHE helicopter courtesy of Brando. This helicopter is fun to fly and play with.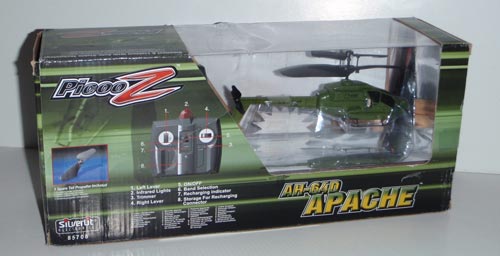 The helicopter is well packaged and a little difficult to remove from its packaging. You have to be careful so you do not break it before you even crash it for the first time 🙂 .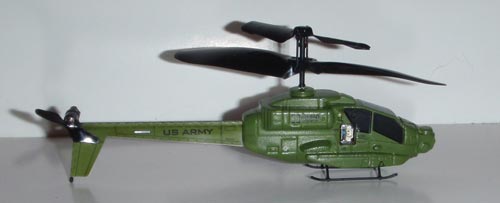 The main body of this helicopter is made of a hard styrofoam. Its dual rotors add stability to both liftoff and flight. While fragile in many ways, the toy is surprisingly tough during the 'learning how to control it' part of flight training.
Package Contents
Silverlit PicooZ Micro RC Helicopter AH-64D APACHE
Wide Range IR Remote Controller
Spare Tail Propeller
Multi-Languages Instruction Manual: English, Deutsch, Francais, Nederlands, Espanol, Trad. Chinese
Hardware Specifications
Dimensions (HxWxD mm): 40mm x 70mm x 170mm
Weight (g): 10
Features
Built-in Li-Poly rechargeable battery
Super wide infrared remote controller
Super light size (only about 167mm from end-to-end)
Super light weight (the helicopter is only about 10g)
Easy to operate & control through slow speed fly
Miniature design for indoor flying
Unique Roto-blade system for steady lifting-up
Two (2) channels digital proportional control
Flashing of the LED light while flying
Precision speed control
Rudder trim control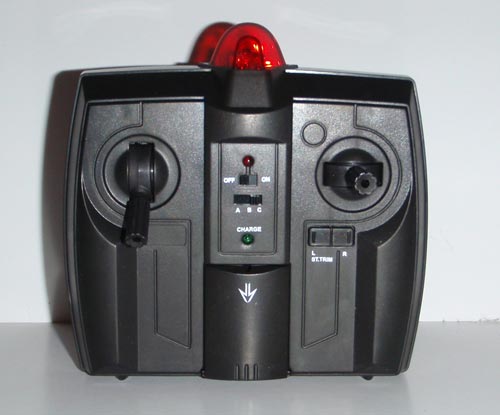 The remote is well made out of a hard black/dark gray plastic. The lever on the left controls up and down motion. The lever on the right controls left and right motion. Below the right lever, there is a rocker switch that controls the trim (horizontal spin of the helicopter). Since there are only two radio channels, there is no forward or backward motion/control. The red LED is illuminated when the remote is on. The remote has the ability to control helicopters on three different frequencies (A/B/C).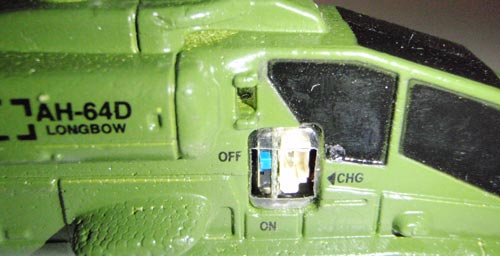 The on/off switch and charging port is on the right side of the helicopter (right next to the window). A blue LED light flashes when on and charged.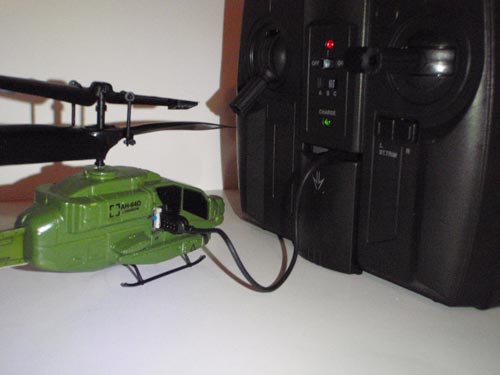 The remote has a cord that recharges the helicopter. And when not in use, it folds away into its own storage place. When charging, the green 'charge' light is illuminated (lit up) and goes out when fully charged. It takes 20-30 minutes to fully charge and gives 6 minutes to play.
As you can see from my video, the PicooZ micro helicopter is fun and easy to fly, but takes a while to get the hang of it. It is very light weight and somewhat fragile. I have accidentally crashed it many times and it continues to work. I really like this RC helicopter.
Manufacturer: Silverlit
Retailer: Brando
Price: MSRP $45.90 (Currently on sale for $32.90)
Pros:
Fun to fly
Built in, rechargeable batteries
Nice IR remote
Easy to learn to fly
Cons:
No forward/backward motion
Fragile
Takes 6 AA batteries (in the remote)