We use affiliate links. If you buy something through the links on this page, we may earn a commission at no cost to you. Learn more.
How do you carry your money and credit cards around? Are you a wallet person or a money clip person? I typically carry the Waterfield Wallet, but when I'm traveling or want to be more minimalist, I use a small paper binder clip. The binder clip gets the job done, but it's not as easy to use as the Duck Bill Designs Money Clip. Have a look…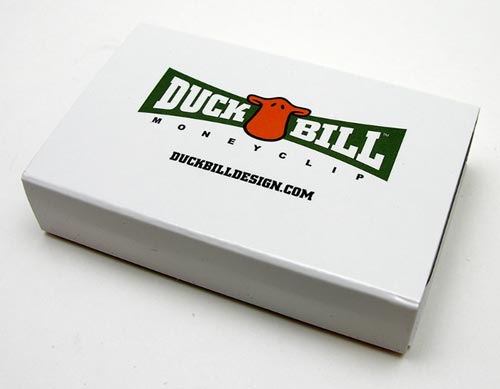 It is packaged in a small metal tin with a cardboard sleeve.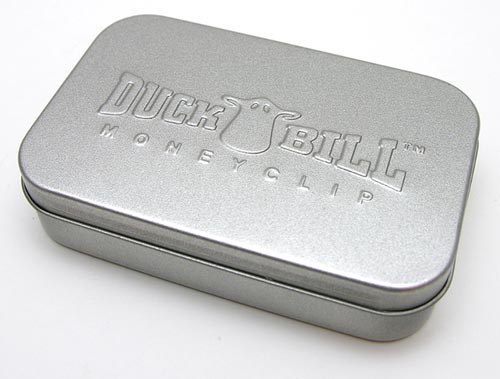 The metal tin is pretty cool in itself, with its embossed lid.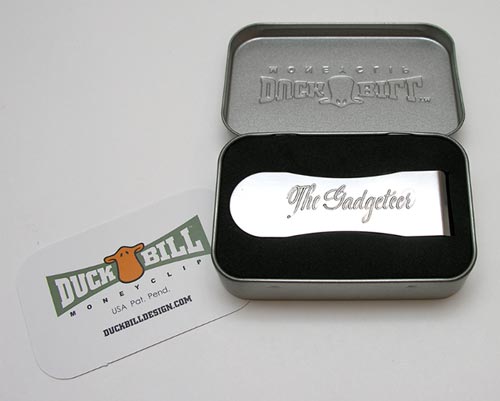 Inside the tin is the Duck Bill money clip and a card with instructions on how to use it. I was sent a personalized clip with The Gadgeteer engraved on it. The engraved version costs $46, while the non-engraved version costs $36.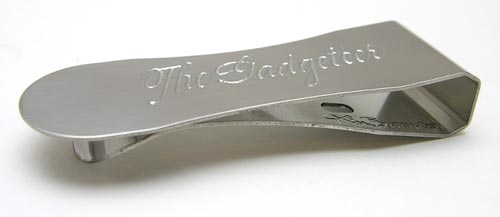 The clip itself is definitely more elegant that my dorky binder clip solution. It's made of spring tension steel, which is know for its ability to snap back into place. The clip is 1 inch wide and 3.25 inches long.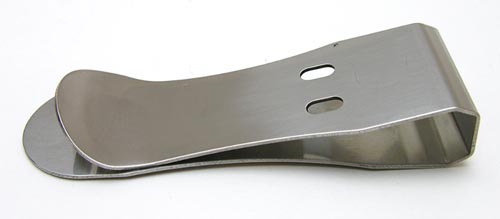 When you turn the clip over, you can immediately see where it gets its Duck Bill name. See the turned up bill and nostril holes?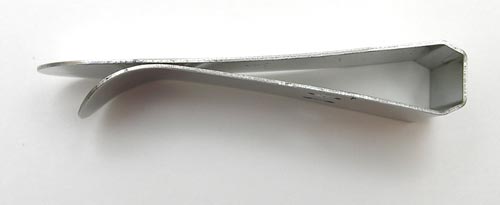 The Duck Bill has four bend points that help keep the pinch of the clip strong.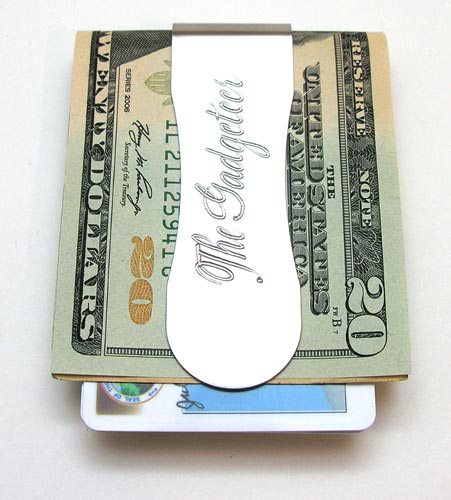 The suggested way to use the clip is to fold your money over your cards as you can see above.

The Duck Bill money clip can hold up to 60 folded bills or a combination of cash and plastic cards.

A benefit of the turned up duck bill is that you can easily slide the stack of 'stuff' into and out of the clip with minimal effort. That said, the only bad thing about the turned up bill is that it cause the stack of 'stuff' to not be completely flat in your pocket. The metal edge is turned up and maybe noticeable in tight pants. The clip can also scratch easily if stored in a pocket with other objects.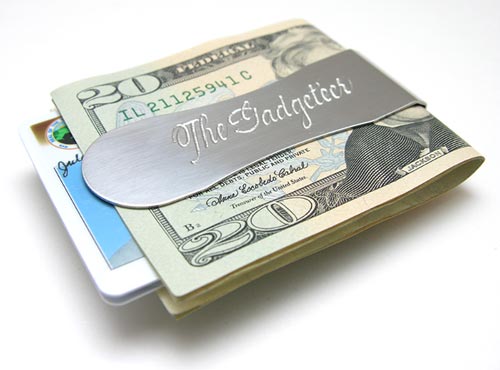 The Duck Bill money clip is an easy way to put your wallet contents into a more compact configuration. It's a simple clip that works well. There are many many money clips on the market, so it's hard to say if this is the best money clip in the universe. But with no moving parts and the turned up duck bill edge, I've found it significantly easier to use than a binder clip. The Duck Bill money clip makes a good gift for men, women or yourself.
Product Information
Price:
36.0
Manufacturer:
Duck Bill Design
Pros:

Simple design
Easy to insert and remove bills and cards
Can be engraved

Cons:

The turned up edge may be noticeable in tight pants
Easily scratched if put in a pocket with other objects