The Gadgeteer is supported by readers like you! If you buy something through links on our site, we may earn an affiliate commission at no cost to you. Thank you! Learn more.
New Palm games are getting less and less frequent. This really saddens me- I really love my Palm Centro and I get bored with games quickly, so constantly need fresh blood… er, I mean 'games'- yeah, that's what I meant.
Ashley Glenister wrote 'The Belt: 2120' in her spare time, and it compares nicely to games offered by many of the 'big boys'.
I could describe The Belt as a space-based vertically scrolling shooter with elements of Asteroids mixed in, and that would tell you about 75% of everything you need to know. Toss in a couple of screen shots and you will instantly understand about 90% of the game.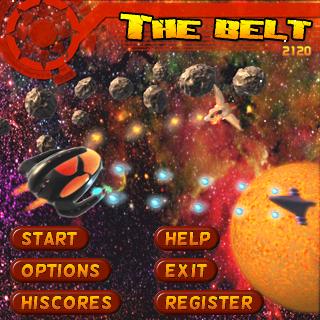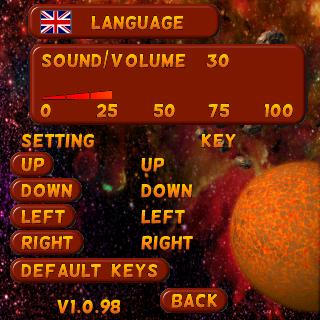 [The opening screen and options menu have a comfortably familiar look and are nicely done.]
The Belt is one of those games that requires you fight through each level each time you play since there is not a save option. Because the levels do not seem to be quite as repetitive as some games in this genre, it is not as annoying as it usually is.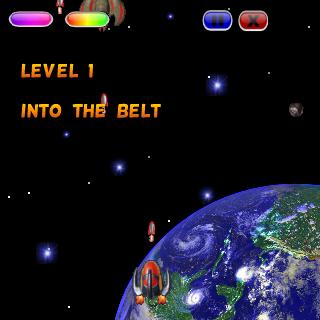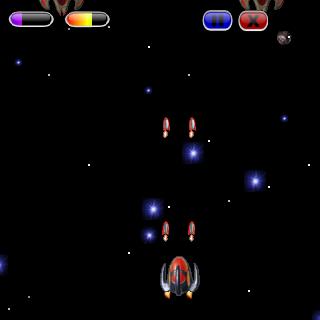 [You start in Earth orbit, and travel outwards, eventually passing the moon.]
I have not gotten very far yet. I don't know whether it is intentional or a happy accident, but you need to learn some of the rules on the way. A quick example would be that the semi-stationary asteroids cannot be shot and cannot hurt you. The 'Help' screen is just an explanation of icons. I think I like this feature, but it means I am not advancing screens as fast as I may want. The first several plays (I refuse to reveal how many) did not go far with the dang hard-to-kill asteroids crashing into me all the time!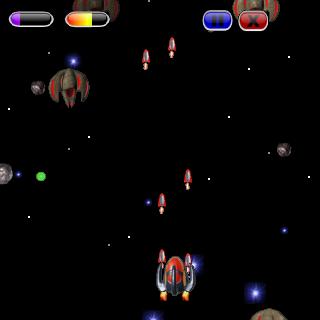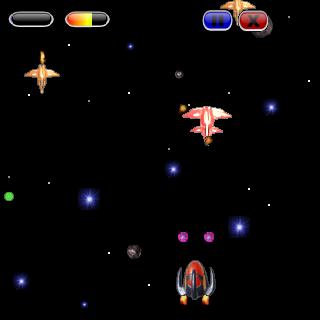 [A couple of examples of enemy ships and weapons. Weapons are always on auto-fire.]
Albyte's The belt is available for $14.99 from PalmGear. It takes a little space- 1.77M, but runs nicely on my Centro without any glitches. The author hopes to release a Windows Mobile version as well as additional levels, etc. I like The Belt so I wish her the very best of luck! As I have said before, I like scrolling shooters (if they are configured well for the screen and controls on the device I am using, as The Belt's are), and I like Asteroids, so it is probably not surprising that I like this crossover.
(Hmmm, thinking of crossovers… what about a Frogger game that arms the poor frog so it can defend itself? Put some kids in school buses that lose you points if you shoot them, and replace some of the gators in the river with, say, manatees or otters you should not shoot… If anyone makes this into a real game, be sure to let me try it out!)
Product Information
Price:
14.99
Retailer:
PalmGear
Requirements:
Pros:

Easy to play even on the Centro's small screen
Easy to learn but challenging

Cons:

Cannot save levels, if that bothers you