We use affiliate links. If you buy something through the links on this page, we may earn a commission at no cost to you. Learn more.
I have reviewed several bluetooth headsets over the past year (and used many others as well), including those by Apple, Southwest, Motorola, and Jabra. All of which had their pluses and minuses. The S-800 by Cardo has, by far, the most functions and capabilities of any bluetooth headset I have ever used.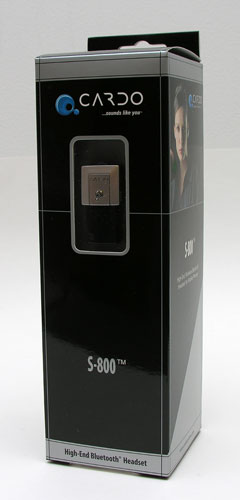 Before I go through all of the S-800 functions and capabilities, I thought I would cut to the bottom line and discuss it's call quality. Overall, the S-800's listening experience was very good. The earpiece's in the ear design blocks out a majority of ambient noise. Call quality was extremely clear. It passed my standard real-world test of walking through downtown Seattle during rush hour with flying colors. All that being said, occasionally it did get a bit of static when the earpiece and Blackberry were on opposite sides of my body but that was rarely (I contributed it to electronic interference).
Cardo engineered many high end audio technologies into the S-800 including: a quality speaker, noise reduction and acoustic technologies, and speaker booster.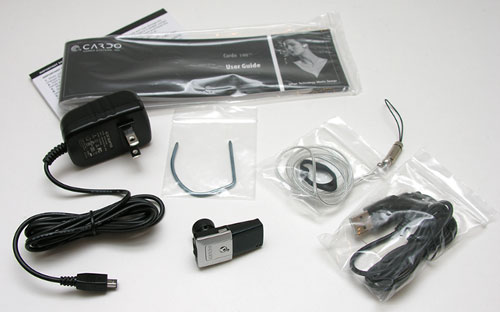 Package Contents
Cardo S-800 Bluetooth headset
Universal travel charger 110/240V 50 / 60 Hz
USB charging cable
Ear-loop
Lanyard
User manual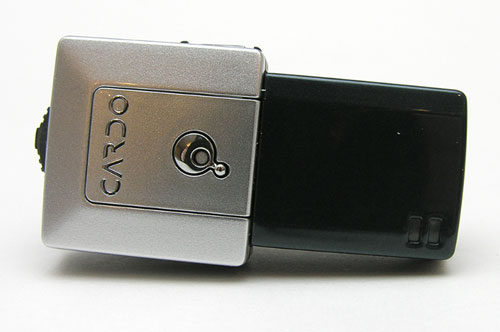 On the front face of the headset, the Cardo emblem and name are stylishly integrated into the main control button. The status indicator light is on the lower right corner. The headset's design is very clean and high tech-looking.
Hardware Specifications
Talk time: up to 8 hours
Standby time: one week
Weight: 10.9 gr. / 0.38 oz.
Battery type: rechargeable Li-Po
Charging time: approximately 2 hours
Volume up and down: 8 levels, 20 dB range
Temperature range: 32° F to 122° F (0° C to 50° C)
Mini-USB charging jack
Special Features
The S-800 has so many high-end features and functions that you need a cheat-sheet to remember them all.
Hot dialing: Many of the bluetooth earpieces I have tried have had a speed dial function. But none has had three. The S-800 allows you to call the first three numbers in your phones speed dial list by clicking the hot dial (power) button. This function did not work perfectly on my Blackberry 8800. I believe it is due to the fact that the speed dial system on the Blackberry is different than the typical cellphone.
Large control button: The main control button is nicely sized and easy to find/push. The main control button allows you to answer/end calls and activate the voice dial function (assuming your cellphone has that capability).
Call back button: This allows you to call back the last incoming caller. To activate this function you quickly move the multifunction wheel down twice.
Missed call indicator: The headset LED indicator blinks an alternating blue/red if a call is missed.
SWAP Technology: Enables you to toggle between two active/paired phones. This is a great function if you have to carry around two cellphones (i.e., work & personal). You are able to answer or call from either phone. If either phone rings, the earpiece will automatically switch to whichever phone you need.
Headset location Buzzer: Allows you to locate the S-800 by activating an audible buzzer. A very useful feature if you miss place your bluetooth headset regularly.
Battery Status indicator: Allows you to check the battery status of the headset's battery. To activate this function you press and hold the control button for four seconds while in standby mode.
Turn LED on/off: You can turn off the blinking blue indicator light if you so choose.
Volume wheel adjustable for right or left ear wear: This function enables you to change the S-800's orientation for wearing the earpiece in either ear.
Digital button lock: If accidentally clicking buttons is an issue, the S-800 has the ability to lock down the buttons to prevent that from happening.
Multi-pairing: The S-800 is capable of pairing with up to 8 devices.
Auto answer option: Hands-free option allows for automatic acceptance of all incoming calls.
The S-800 has the usual cellphone functions as well; voice dial, handsfree and headset profiles, last-number redial, call waiting, conference call, and call reject.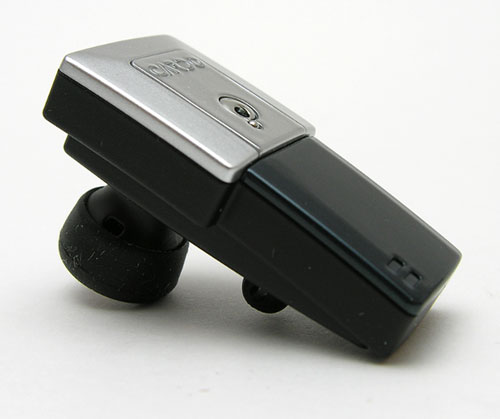 The bottom of the S-800 has no controls.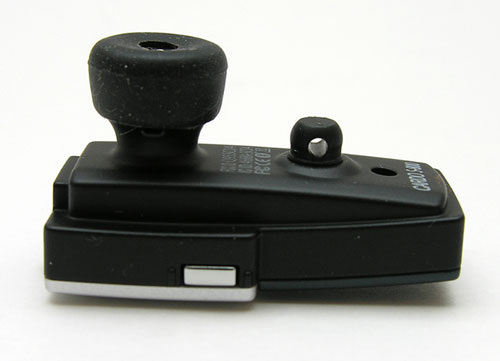 On the top of the earpiece is the main power/hot dial button.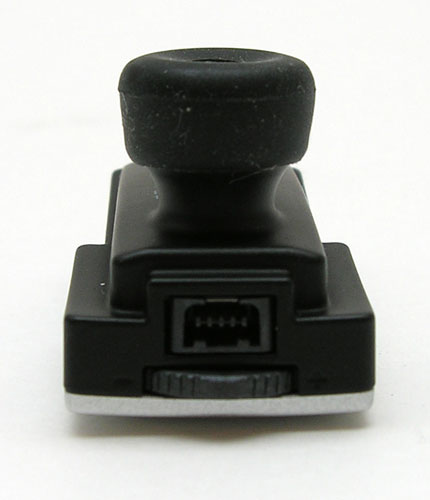 On the rear is the micro-USB connector and multi-function wheel. The micro-USB connector allows you to not only charge by wall charger but USB port on your computer as well.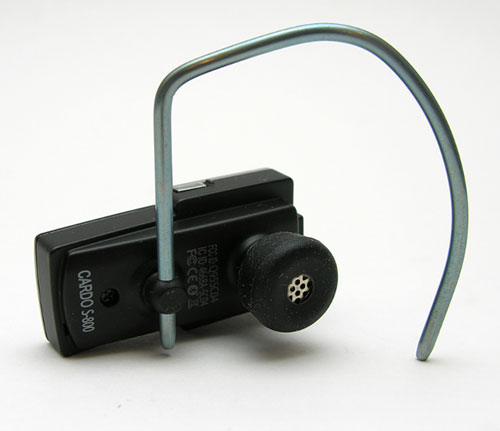 Sadly, the S-800 does not fit inside my ear and simply falls out. I have to use the included ear-loop (aka coat hanger) to use the earpiece. The ear-loop is surprisingly comfortable to wear. Although, not as stylish as using the earpiece without the ear-loop. Cardo should have engineered it to have an adjustable earbud to better accommodate a greater number ear sizes.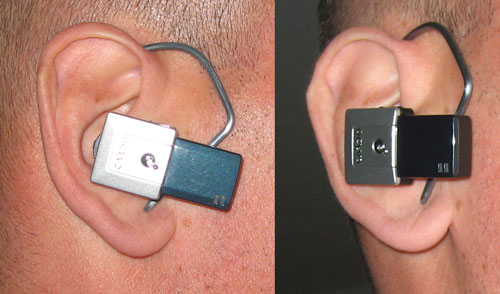 Overall, I like the Cardo S-800 bluetooth headset. Its stylish, high-tech design, good call quality, noise canceling technology, and massive list of high end features and capabilities makes this device very tech-worthy. Add to that the fact it can be found for under $40, the S-800 is also a very good value.
Product Information
Price:
84.99
Manufacturer:
Cardo Systems
Retailer:
Cardo Systems
Pros:

Good call clarity
Quality construction
Many high end features and functions
Noise reduction technologies
Comfortable
Stylish, high-tech design

Cons:

Earbud is not sizable/adjustable
Hot dial function did not work correctly with my Blackberry