We use affiliate links. If you buy something through the links on this page, we may earn a commission at no cost to you. Learn more.
The DOCKEY is a nicely engineered, small tech-accessory for those road-warriors with mini-USB devices. It replaces the 'factory-supplied' cable, allowing you to sync and charge a multitude of devices, including but not limited to the Blackberry, HTC, and many types of cellphones.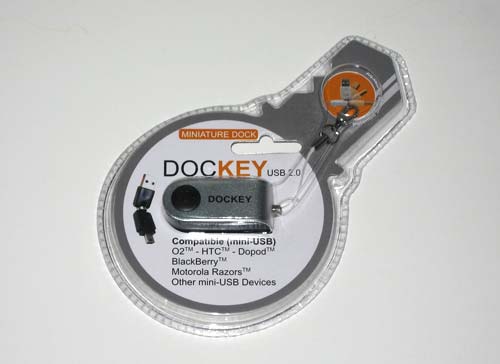 The DOCKEY is designed to connect mini-USB devices to the standard USB port on your laptop or computer. It is USB 2.0 compliant with a data rate up to 480Mbps.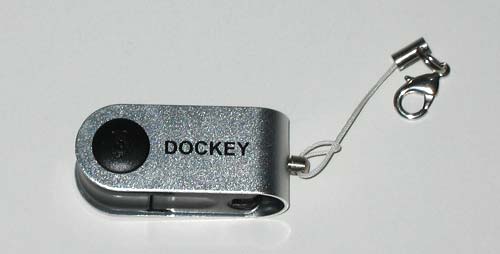 There are two parts to the DOCKEY, the DOCKEY itself and the aluminum holder. When closed the system is 1.7" long and together weighs just 0.7oz.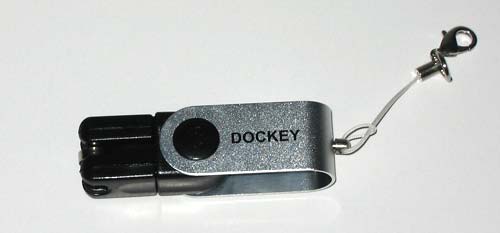 The DOCKEY rotates out of the holder.

Allowing you to pull it from the holder. It then unfolds for use.

The DOCKEY incorporates a patented swivel that allows a wide range of angles. It can swivel up and down 180 degrees and rotate left and right 360 degrees.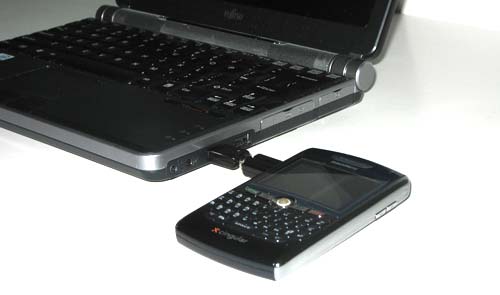 If space and cable-clutter are an issue, the DOCKEY is a handy little accessory worthy of consideration. It is well made and will definitely withstand the test of time and many miles of travel.