We use affiliate links. If you buy something through the links on this page, we may earn a commission at no cost to you. Learn more.
You can clip the new
iPod shuffle to your shirt, but would you rather wear your MP3 player on your wrist? Don't really care? What if it could record audio and play video too? Do I have your interest now? Then you'll want to read this review on the MP4 Watch from Brando.
Hardware Specs
Screen: 65K Colors 128 x 128 pixels
Memory: 1GB or 2GB
Voice Record: rate: 8khz-128bps, Mp3 (32kbps), 8hours
Audio formats: MP3 8k~320k, WMA 32kbps-380kbps
Audio frequency: 20Hz~20KHz
SNR: 88db
Music format: MP1, MP2, MP3, WMA
Weight: 52g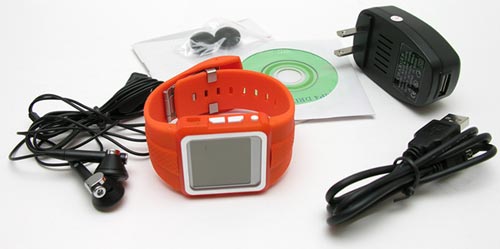 Package Contents
MP4 Watch
USB Cable
Earphone
Driver CD
AC adapter
User's Manual
Available in Black and Orange versions, as well as 1GB and 2GB versions, I was sent the 1GB Orange model.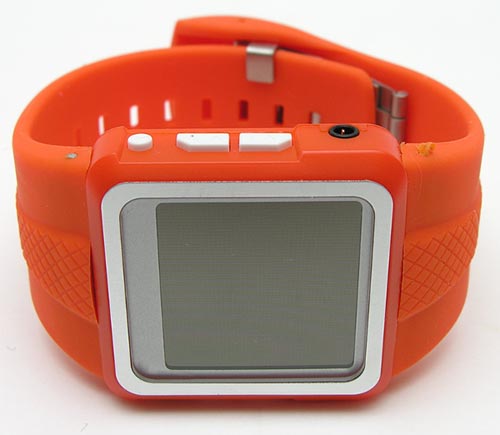 The watch is large, but not overly so. The body is made of hard plastic and is approximately 1.625 x 1.625 x 0.500 inches.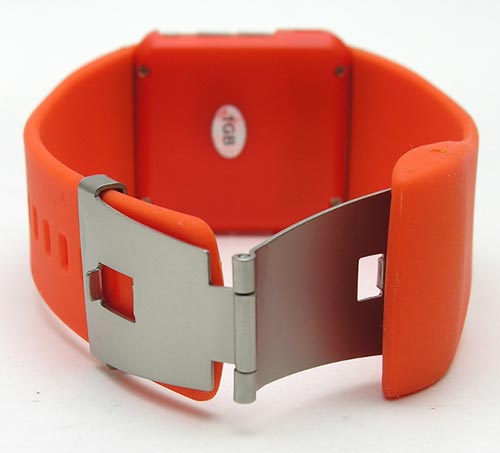 The wrist band is soft and flexible. It uses a metal clasp that is easily adjustable.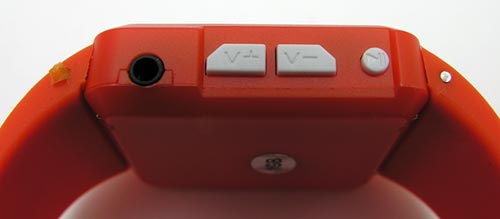 On the left side of the watch, there is a stereo earphone jack. It's a 2.5mm mini jack
though, so your favorite earphones/buds will require an adapter if you wish to
use them with this watch. On the flipside, these are pretty good stereo earbuds, that will work with other phones like a Treo!
The two buttons next to the earphone jack are the Volume up / down buttons. The small button on the end is the Play/Pause button.
The Play/Pause button also doubles as the power toggle button if you hold it
down for a few seconds.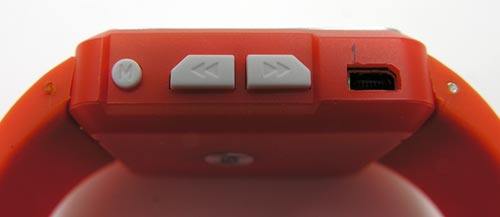 On the opposite side of the watch, you will find a proprietary mini USB connector, Previous / Next scrolling buttons and a small menu button.
All of the buttons have good tactile feedback and are easy to press.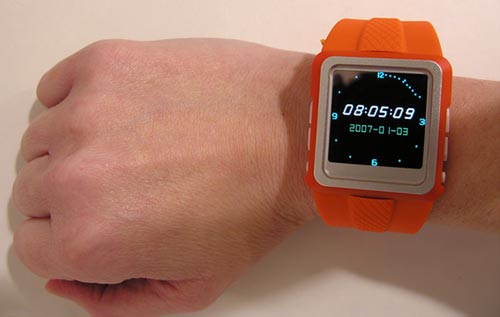 To give you an idea of the size of this watch, above you will see it on my 5.5
inch wrist. It looks pretty big on me, but would be just fine on most people.
You will also notice that the display is bright and crisp. I'm pretty sure that
it's an OLED display as the viewing angle range is excellent. The following
screen shots were taken with my digital camera.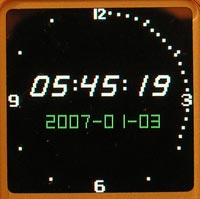 This is the clock face. This is the default display while music is playing. The
seconds animate around the dial as time goes by. If you are not playing music on
the watch, the face will be blank. You can bring up the watch face by pressing
the Menu button for a few seconds. The time will then display for 5 seconds and
then the face will go blank again.
This watch has several features. It can play audio files, record audio files,
play video files and display digital images. I'll talk a little about each
feature.
Audio Player: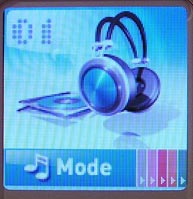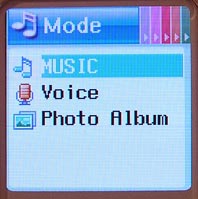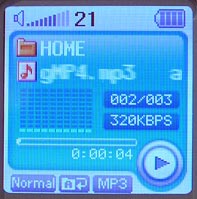 According to the information on Brando's site and the packaging materials, the MP4 watch supports .MP3 and .WMA audio files. I should mention that this is an extremely simple audio player. You can't create playlists or search for music based on artist, album, genre, etc. It will play music inside folders, so you can manually organize your song files.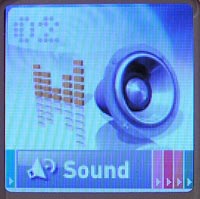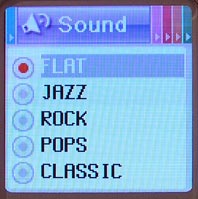 The sound quality is decent. It's not going to blow your mind or anything, but it's not any better or worse than other inexpensive MP3 players that I've tested in the past. It does have some preset equalizer settings that you can pick from, and there is also a setting that allows you to speed up and slow down audio playback.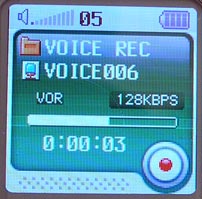 The watch can also record audio files and save them as .MP3 files. The recorder doesn't work too well though. On occasion, it seemed to clip my test recordings.
Video Player:
In addition to having the ability to play audio files, this watch can also display video and image files. However, it can not display them directly. You have to first convert them using the supplied applications.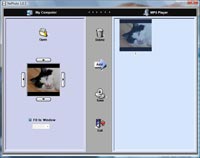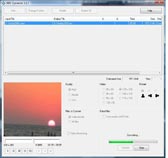 Click thumbnail to see full-size image
There is an app to convert .JPG, .BMP files to .RAW files. Another application converts .ASF, .AVI, .MPG, .MPEG, .WMV, .DAT, and .ASX files into .NVX format files.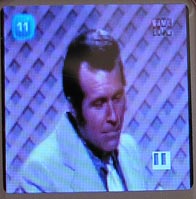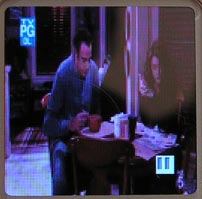 I completed a couple of video conversion tests and was pretty happy with the results. Granted, the screen on the MP4 watch is very small… but the play back seemed relatively smooth. I couldn't tell if it was my imagination or not, but the video image did appear to be ever so slightly squished. This may have been my fault to using widescreen test clips though… I converted them to 128 x 128.
Navigating through the menus seems a bit painful and not all that consistent. Sometimes when you go into the music mode, you'll be stuck in a folder of songs and can't travel up a level until you change modes and try again.
Battery life was surprisingly good. I could play audio files off and on all day and not need to recharge. Video files used more juice, but still surprisingly little.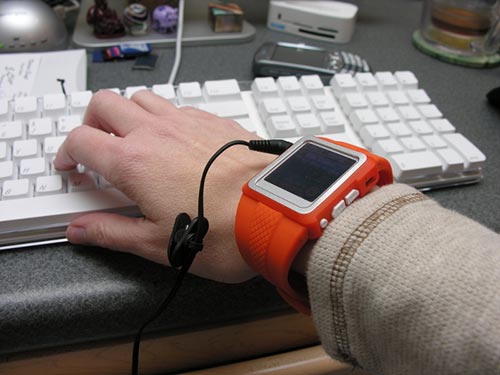 Brando's MP4 watch makes a fun novelty timepiece. It even makes a fun novelty flash drive. If you want to look like Dick Tracy, and show off to your friends, it will give you that ability. But as an MP3 and Video player, it lacks a lot of features to make it very useful.
Product Information
Price:
98.0
Retailer:
Brando USB
Pros:

Great display
Good sound
Unique

Cons:

Menu navigation poor
Voice recorder clips recordings