We use affiliate links. If you buy something through the links on this page, we may earn a commission at no cost to you. Learn more.
The Kimono
Case by Power
Support comes with clear instructions on the back of the
packaging that mainly describes the individuality of the Kimono in
the package along with some historical information. This case can
be used with the 30GB Video iPod (using the included insert), or
60GB Video iPod.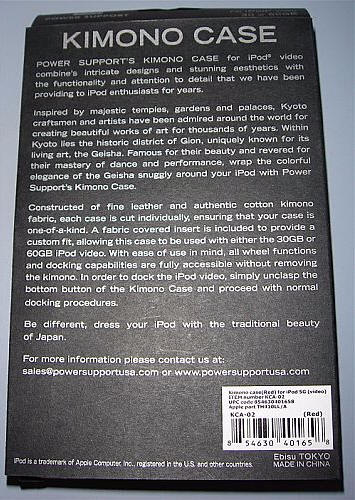 Seen below is the case with the included
insert. I had to use this since my iPod is the 30GB version.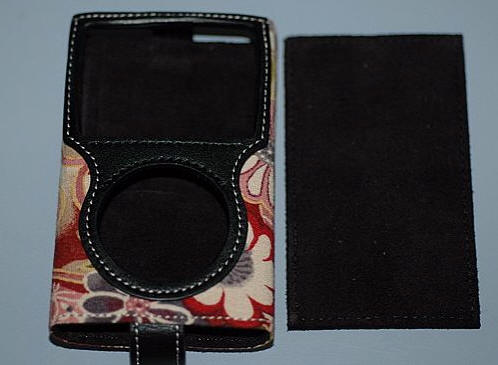 The outer material used is very durable. It
reminded me of smooth burlap. The material that will be snug
against the iPod is a very soft velvet-type material as is the
insert. Sure to keep your iPod scratch free!
My main interest in trying out the Kimono
product was to see how well it would couple with my Bose iPod
player.
Some other covers don't allow for an easy fit.
The Kimono was an easy fit. It unsnaps at the bottom, which
allows for easy removal of the Kimono. I just gently slide the
iPod part way out and place it in the player.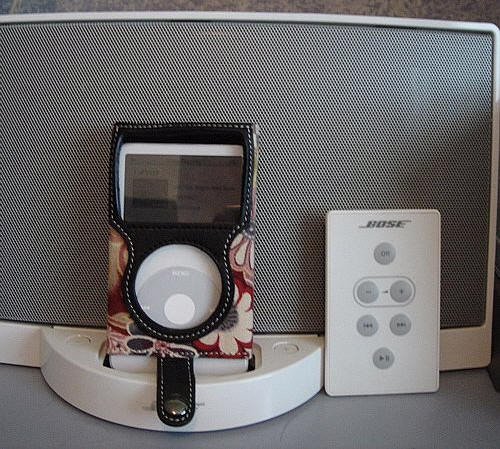 Another requirement was stealth. This case
has some good stealth factor. It isn't bulky inside pant pockets
and doesn't have any large clips at the back. This is a good thing
for folks who like to keep the iPod in a shirt, pant pocket, or
discretely inside a blazer pocket.

The last test was durability. I toted my iPod
around for nearly 2 weeks, inside my pocket, inside my briefcase
and it has faired well. Still looks new actually. The Kimono has
leather-reinforced sides at the screen area. This reinforcement
added durability and a bit of design elegance.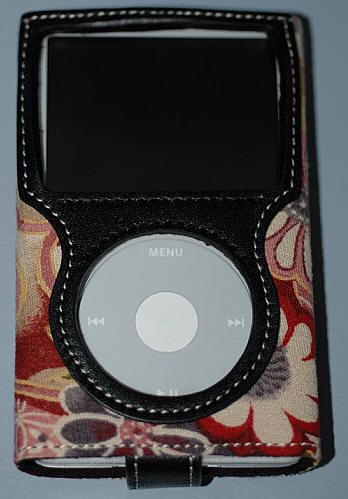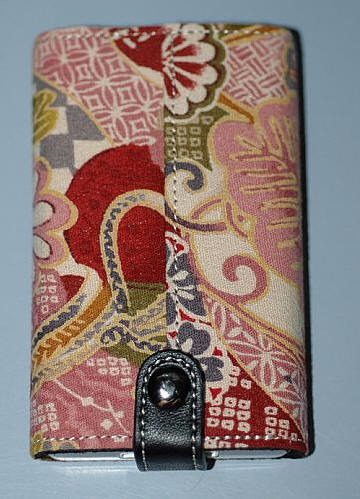 There isn't any plastic covering over the
screen area, but I am using a generic PDA custom cut film to cover
the iPod screen. I thought the stitching was very well placed to
prevent any fraying. The thread seems very durable and the
stitching was precise.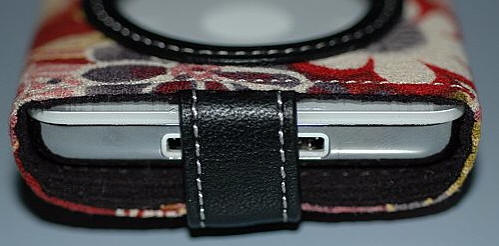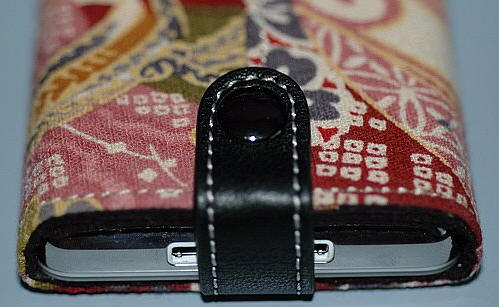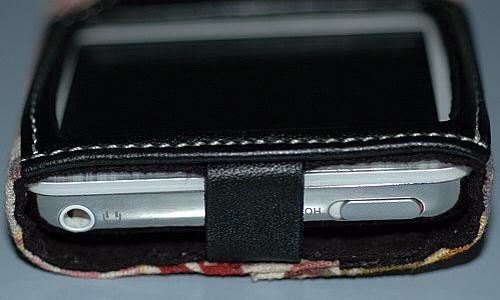 For
more information on this item you can visit here.
Comes in 3 colors: red, purple, and
blue/green.
Product Information
Price:
40.0
Manufacturer:
Power Support USA
Retailer:
Power Support USA
Requirements:
Pros:

Well constructed
Excellent stitching
Very soft materials inside to keep the iPod pristine
Easy access to port, ear jack, and scroll wheel
Leather accents are stylish and add durability

Cons:

No clear cover over the screen area; easily remedied by PDA film
My model was missing the lanyard accessory...I believe this will be a welcomed bonus for those ordering theirs now