We use affiliate links. If you buy something through the links on this page, we may earn a commission at no cost to you. Learn more.
I recently purchased an ionKids Child
Locator System. The system is meant to enable parents and
guardians to monitor and locate their children with ease, in the
manufacturer's own words "to keep an ion what's important". I'm
extremely satisfied with my purchase and very impressed by how well
the system works.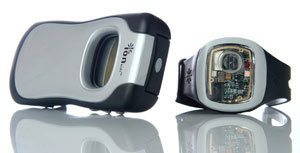 The Start Kit includes everything you need to track one child: a
base unit, bracelet, charger, key, owner's manual and a one year
warranty. I believe the system allows you to track up to four
children simultaneously, with an additional bracelet costing
$49.95. I was a little apprehensive about installation at first;
but, setup and execution were both easy.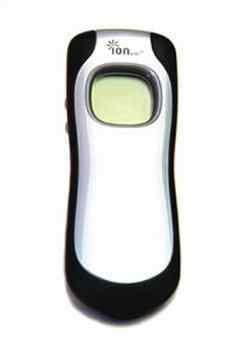 Upon taking the product out of the box, I immediately set the
base unit monitor and bracelet to charge overnight. The next
morning, I decided to test the product on my son, Nathan. He was
excited to try it on and couldn't wait for it to be secured and
activated, no lack of enthusiasm there. The bracelet is size
adjustable (thank heavens) and contains a locking mechanism, to
secure the bracelet on the wrist. Additionally, a tamper alarm
sounds if there has been some sort of tampering with the device
while the system is active i.e. the bracelet is no longer on the
child's wrist or there is a significant distance between the
bracelet and skin sensors work to notify the base unit of
tampering. Ideally, this should work every time. I've noticed that
once in a while the tamper alarm fails to sound. This usually
occurs if I didn't secure the bracelet tight enough and it managed
to slip off his wrist. The term bracelet is probably a little
misleading; the wristag could looks more like a watch. To make it
more attractive the kit comes with a bunch of different colorful
stickers to liven the face (Nathan's favorite part).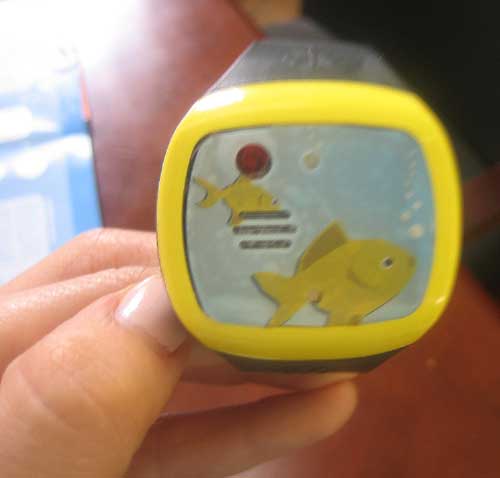 The base unit, as opposed to the wristag, is to remain in the
parents possession. It operates on a rechargeable battery;
practical but still annoying. I end up just charging it every night
along with my phone. As a side note, the charger is pretty clever
since it lets you plug up to eight devices into one outlet (great
for those with more than one wristag). The maximum range of the
device is 350 feet and an alarms triggers, the monitor flashes red
and emits an extremely loud and disrupting beep, when your child is
out of range or has departed from his/her safety zone. The text on
the monitor instructs you to press the Find button, which resides
under the flip cover, to locate your child. The wristag also beeps
and flashes when the child goes out of range, a nice additional
feature.
It's important to realize that this isn't a long range
GPS tracking device, which I was initially interested in when
contacting BrickhouseSecurity. However, they explained that this
would be a much better solution for my needs. With a GPS tracking
device, you don't know if your child is lost until hours later.
This solution is more about prevention. There has been some debate
over the nature of such a device. Many think that it will take
precedence over old fashioned caring and nurturing and just make
the lives of the self absorbed parent easier. Respectfully
disagreeing with this idea, I found this gadget to be perfect for
parents who, in addition to cuddling and caring for their children,
find that it is much easier and less strenuous to let your child
play in a crowded park or accompany you on an outing, no more
whiplash! The gadget makes loving your child and letting him/her
have fun less risky. Sure there will be those parents willing to
abuse this gadget, so obviously meant for additional security, as a
substitute for old fashioned methods of attentiveness and caring.
But, that is not a necessary by-product of this product.
So, what are the drawbacks? The only real negative of the system
I've found is that although splash resistant, it isn't waterproof.
Hopefully, that will be their next endeavor.
Product Information
Price:
194.95
Manufacturer:
Bluespan
Retailer:
BrickhouseSecurity
Pros:

Allows you to define a range in which your child should remain
Tamper proof bracelet
Easy to use system

Cons:

Splash resistant, not waterproof
The bracelet opens with a key--this may cause potential problems