We use affiliate links. If you buy something through the links on this page, we may earn a commission at no cost to you. Learn more.
Over the years, I have had many Vaja cases to protect my PDAs. All
very stylish and unmatched in quality. These trends continue with
Vaja's PA21 Palm T5 case. That being said, I believe Vaja could add
a few options to make this case even better.
As usual, the rich leather smell, artistry, and quality are
unmistakable the moment you open the box.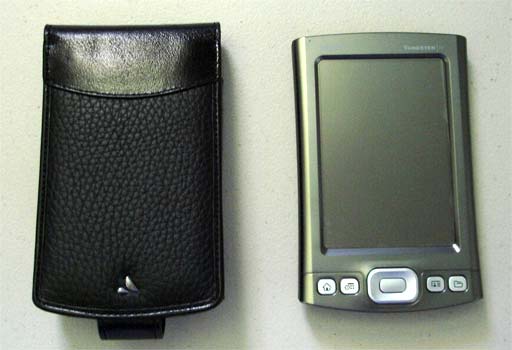 The leather case fits the Palm T5 literally like a glove.
Getting the Palm in the case for the first time is a bit tight. But
the case forms around the T5 for a perfect fit.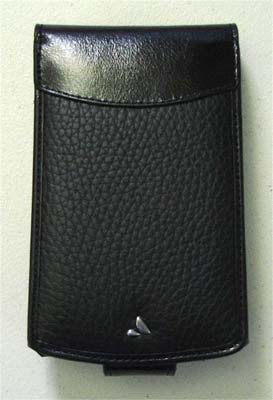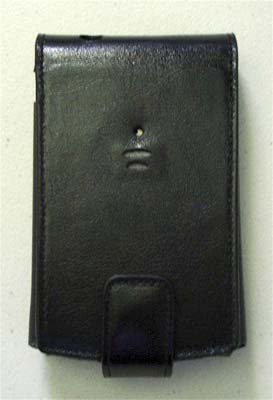 All of the cutouts and slots are well placed and sized. There
are cutouts for the earphone jack, reset hole, speaker, thumbpad,
and connector.

The case has slots for two SD cards and room for business cards.
The push through button system accesses the standard four buttons.
The buttons took a while to get use to but work fine. You just have
to press pretty hard to make them work.

Never miss one of our posts again. Sent MON, WED, and FRI with the latest gadget reviews and news!
The only issue I have with this case is the fact that a magnetic
closure is not one of the available options. It would make the
bottom of the case much slimmer. Although, adding a magnetic
closure might be impossible due to the push through button system.
I would also suggest for those handhelds that require a WiFi card
that Vaja offer a extended length SD slot as an option to securely
hold the card in place while protecting the screen.
As with most Vaja cases, they are not cheap. And at $75 plus,
this Palm T5 case is no different. But with Vaja, there is no doubt
you get what you pay for.
Product Information
Price:
74.9
Manufacturer:
Vaja
Requirements:
Pros:

Perfectly fitted for the T5
Quality construction
Good protection

Cons:

Expensive
No magnetic closure option