We use affiliate links. If you buy something through the links on this page, we may earn a commission at no cost to you. Learn more.
Are you one of those people that find that most types of earbuds become extremely uncomfortable to your ears after only a very short time wearing them? I'm right there with you, which sometimes makes listening to my iPod nano a less than enjoyable experience. For that fact, I'm always on the lookout for new earbuds / earphones to test out. When Macally contacted me about their new mTUNE Cordless Stereo Headset for the iPod nano, I was happy to agree to a review.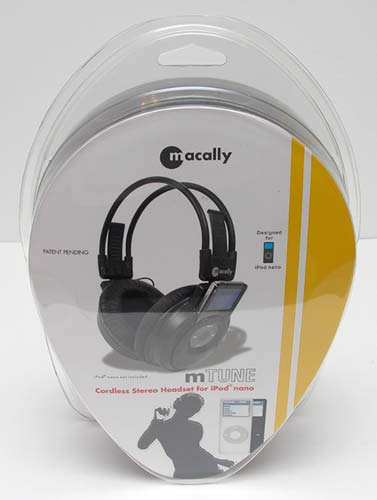 Hardware Specs
Speaker: 40mm Mylar cone
Impedance: 32 Ohm +/- 4 Ohm (1Khz)
Frequency Response: 20Hz ~ 23KHz
Sensitivity: 105dB
Rated input power: 30mW
Max input power: 250mW
Net Weight: 6.1oz
Dimensions: (W) 2.2″ x (L) 1.3″ x (H) 3″

The mTUNE is a full-sized set of adjustable folding headphones, with very soft leather covered ear-pads.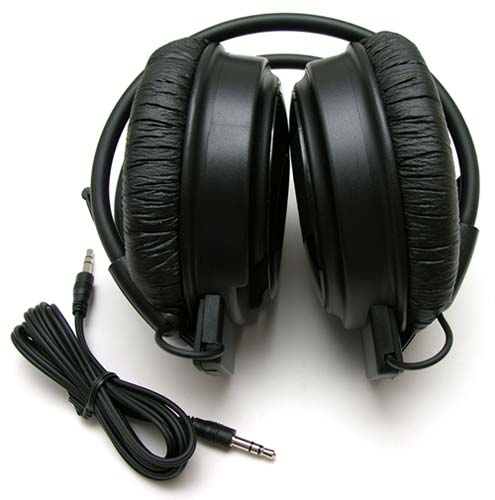 No Apple iPod nano? No problem. Included with the mTUNE is a 3.5mm cable that enables you to use the headphones with other audio devices. Just plug one end into the socket on the mTUNE, and the other into the earphone jack of your audio device.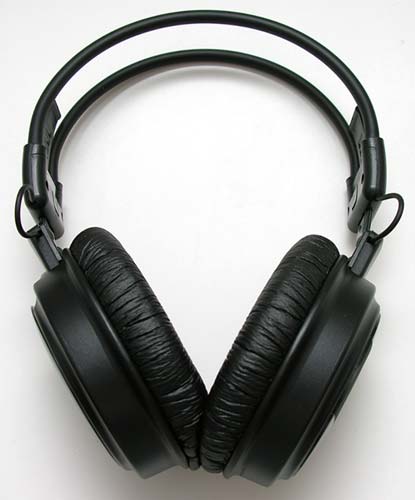 To use the mTUNE, just unfold the ear-pads, slide the nano into the cradle on the outside of the left ear-pad, put them on, adjust the ear-pads by sliding them up and down, enjoy your tunes.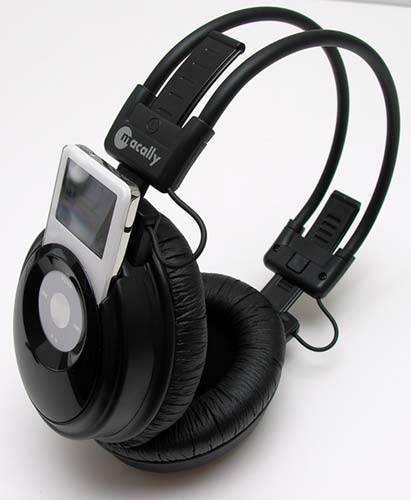 The nano connects to the mTUNE via the earphone jack. The connection is secure, you won't have to worry that the nano might somehow fall out. Even if you hold the headphones upside down, the nano won't slide out.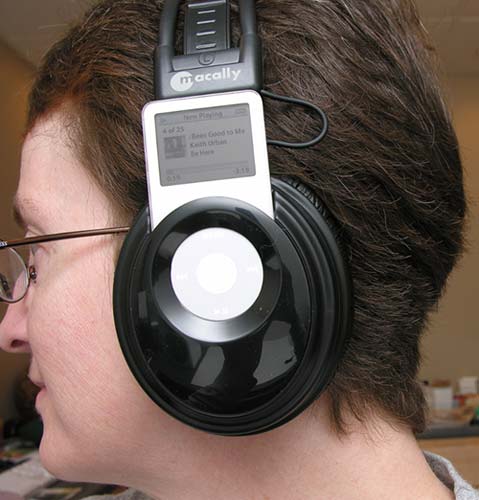 Do I look a little goofy with a nano attached to the side of my head?
I found wearing the mTUNE headset to be comfortable, even for longer periods of time. The only downside is that the leather ear-pads can sometimes cause the area under the pads to perspire. Maybe I'm just a hothead though ;o) The little bit of warmth is worth it for the fact that you won't have to mess with any wires. Just put them on your head and enjoy tangle free listening.
I'm happy with the audio quality through this headset. It's safe to say that for $50, these aren't audiophile quality headphones, but they do sound good enough for us mere sound mortals.
I really like the fact that they do not require any batteries. It's also very convenient to change the volume or track, by accessing the click wheel.
If you like full-sized headphones and have an iPod nano (or even other audio devices), check out the mTUNE from Macally. They might just become your ears new best friend.
Product Information
Price:
49.99
Manufacturer:
Macally
Requirements:
Pros:

Cordless
Do not require batteries
Easy to change volume

Cons: