We use affiliate links. If you buy something through the links on this page, we may earn a commission at no cost to you. Learn more.
I know that it's too late to order these for Christmas, but Toy Brando has some cute offerings that they sent me to check out. One is a little walking turtle. Press his shell and he starts walking / running. Press and hold, and he stops. Nothing overly exciting, but kids will love it (I'm giving this one to my 12yr old niece).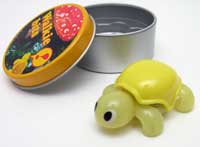 Another toy that Brando sent is a 4 inch tall remote controlled rechargeable fork lift. This one is actually a lot of fun. My Dad will get a real kick out of it. After I wrote reviews of the MircoSizer remote controlled cars a couple years ago, he had to run out and buy some. ;o)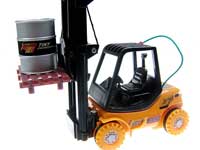 If toys aren't your thing, then you might find the Remote Control LED Message Clock interesting. It has an arm with LEDs that sticks out of the clock and quickly swings back and forth to display the message (or time) of your choosing.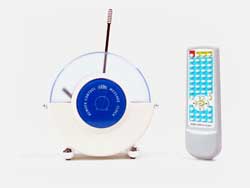 I want to wish everyone a very Merry Christmas, Happy Hanukkah, Happy Kwanzaa and any other holidays that our readers might be celebrating in the coming days! Here's hoping that you all enjoy your celebrations and family gatherings, and that you receive a few gadget gifts too!