We use affiliate links. If you buy something through the links on this page, we may earn a commission at no cost to you. Learn more.
Today I got my black U2 edition iPod, and I have managed to load everything
on it, while keeping it somewhat hermetically sealed. It is soooo pretty, but I
know the minute I start really using it I will probably scratch the heck out of it. :0(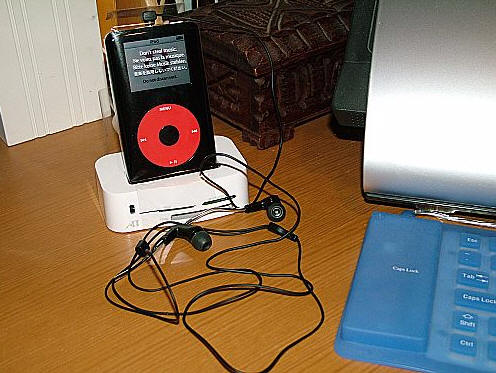 Yes, you saw that right – I still have the plastic wrapper on it! The
countdown has officially begun as to when I will get the first scratch on my
iPod. Julie says it is inevitable, I say it better not happen anytime soon.
Maybe we should start a betting pool on how long I can keep it pristine. ;0)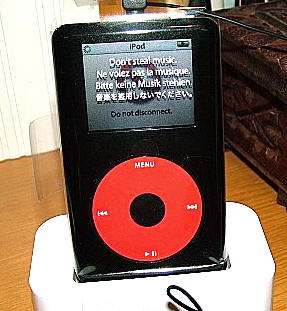 Don't steal music ya'll, it's not nice!
I don't have a lot of iPod accessories yet, but I do happen to have the
Atech iDuo which will
be featured in an upcoming review, as well as a set of
ultimate ears

super.fi 3studio earphones which will also be in an upcoming review. I seriously need a case…