We use affiliate links. If you buy something through the links on this page, we may earn a commission at no cost to you. Learn more.
A funny thing happened when my husband recently ordered a watch case off of
eBay. I got an email (since our joint PayPal account is in my name) from the
seller, Bob McDonald, saying that he knew me from the Gadgeteer – Hey, it's a
small world after all. So I wrote back and said that it was actually my husband
that had purchased the item from him, to which Bob replied, "Well, maybe
he'll be surprised when he finds some other stuff in the package… LOL."
"What eees this?" I thought to myself (doing my best Gollum imitation because
I am weird like that), and I soon found out. Inside Steve's package was an
envelope marked for me that contained a pair of tweezers. But not just any pair
of tweezers, these were a tough-looking portable pair that could be attached to
a key ring, dog tag chain or a zipper pull.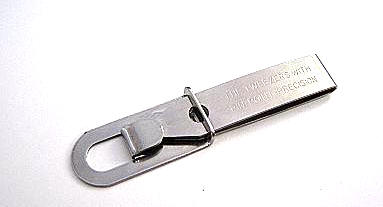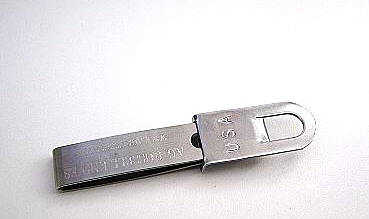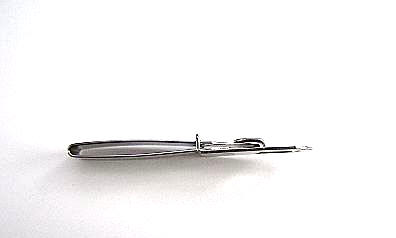 Before anyone starts to think that The Gadgeteer is now adding beauty
implements to its review roster, let me now assure you that tweezers have more
uses than just defining brows. Think about the last time you caught a splinter,
or if you live in West Texas the last time you ran into a malicious cactus. The
latter has happened to me more times than I would care to admit out at our
ranch. I can guarantee you that not once when it occurred did I happen to have
any tweezers with me. That won't ever happen again.
The beauty of these tweezers is that they fold almost completely flat, and
tension keeps them inserted in their keeper. When released, they have a perfect
spring…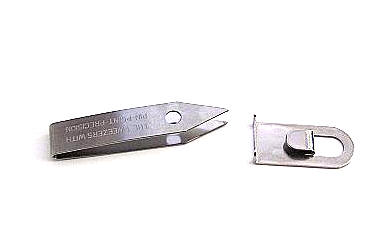 The keeper is suitable for attaching to a split-ring which can then be
attached to whatever the user always carries with them. Made in the USA from a
single piece of "spring tempered stainless steel," I found that these suckers
could perfectly tweeze either a single tiny item, or when laid on their
side – multiple items at a time. They only measure approximately 2.25" in their
keeper, so the tweezers are very portable. Any of you readers that have ever
been out hiking in the woods should immediately know how a product like this
would come in handy!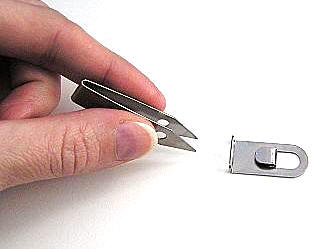 According to the Military Watch Resource site, these tweezers are a favorite
with the troops in Afghanistan and Iraq. I can certainly see why, as they could
very easily be threaded through dog tags for instant access with quick release.
You may not be serving abroad, but I think it is a fair guess that either you
or someone you care for might be very pleased to find these fabulous
tweezers in a Christmas morning stocking.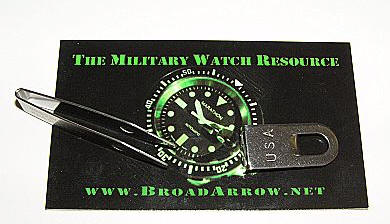 The A.G. Russell Field
Tweezers are available from The
Military Watch Resource
Price: $7.50
Pros:
Portable
Tough
Extremely accurate
Great stocking stuffer!
Cons:
They probably still won't make it past airport security
Product Information
Price:
7.5
Manufacturer:
A. G. Russell
Pros:

Portable
Tough
Extremely accurate
Great stocking stuffer!

Cons:

They probably still won't make it past airport security