We use affiliate links. If you buy something through the links on this page, we may earn a commission at no cost to you. Learn more.
Product Requirements:
Available for
these
devices
I am really glad that screen protector manufacturers are coming out with more
of the crystal clear versions that don't use a tacky adhesive and that have
extremely long service lives. The latest of this new generation of screen
protectors is the BoxWave
ClearTouch
Crystal Screen Protector. Similarly made to the
BoxWave ClearTouch
protector I reviewed two years ago, this new version has one thing which the old
did not – perfect clarity.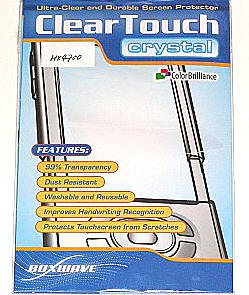 I happen to think that anti-glare properties are over-rated, especially when
you want to see all of the colors on your

iPAQ hx4700 series gorgeous VGA screen. With that in mind, the glass-like
clearness of the new ClearTouch Crystal is exactly what I want in a protector.
One of the many things that this protector has going for it is that it is
extremely easy to install. The tacky side of the protector is covered with a
thin sheet of tabbed plastic that is peeled back as the protector is installed.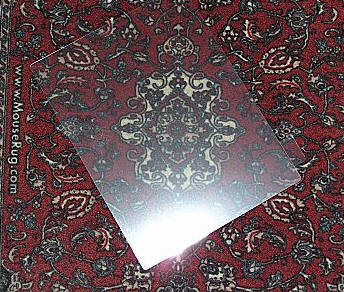 Because of the nature of the protector's low-tack adhesive, any lint or
bubbles caught underneath while installing can be easily removed. Once on, the
protector's clearness allows you to see your PDA's screen without any dullness
or anti-glare milkyness. This is exactly how your screen looks when it is fresh
out of the box.
One thing I was very pleased to see was that this protector covered the
entire surface of the screen. There were no gaps or other areas, which seem to
serve as lint-magnets when they exist.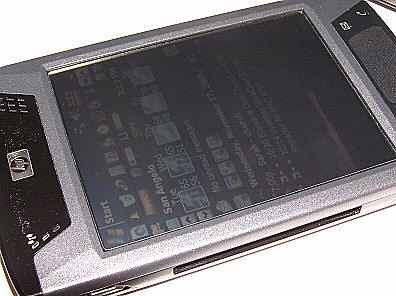 The superior materials used for this new generation screen protector allow it
to be used for months on end with no real wear. If you have not yet purchased a
protector for your PDA, then I encourage you to give the BoxWave ClearTouch
Crystal a try.
Price: $12.95, 3-pack bundle is available for
$27.95
Pros:
Excellent, long lasting protection for your screen
Crystal Clear
Easy to remove – non "tacky" adhesive
Reusable
Smooth writing surface
Cons:
None
Product Information
Price:
12.95
Manufacturer:
BoxWave
Pros:

Excellent, long lasting protection for your screen
Crystal Clear
Easy to remove - non "tacky" adhesive
Reusable
Smooth writing surface

Cons: