We use affiliate links. If you buy something through the links on this page, we may earn a commission at no cost to you. Learn more.
How many of you own MagLite
flash lights? I'm not talking about just the big "police" sized models, but also
the little AA and AAA Mini Mag sizes. I bet a bunch of you have these
because they are not only handy, they are also quite powerful.
When Julie and I were at Fall COMDEX,
we saw several products put out by Nite Ize
that were designed to make Mini Mags more fun and functional. This is the
picture that we took from their display…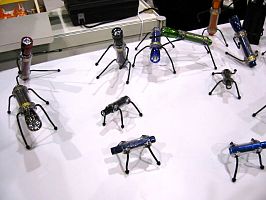 I think that Julie and I were a bit put off by the sight of all these little
flashlight critters frolicking around, but I still thought that they could be a
unique gift. Now that I have one in my possession, I feel even better about that
idea.
The Flashlight Friend package I received included a AA size blue Mini
MagLite. As with all Mini Mags, there is a spare bulb stowed in the base of the
cylinder, in the portion that unscrews for battery compartment access. What
makes the MagLite a "friend" is that there is a clear heavy plastic sheath that
the flashlight slides into. This sheath grips your MagLite securely, but is easy
to remove when you are ready.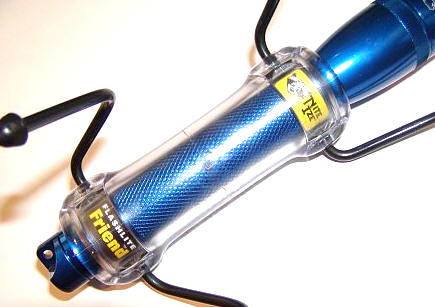 The Friend has four posable legs that can either allow the flashlight to sit
on your desk or can be bent to allow it to hang off of your belt, shirt, or what
have you. You can use the legs to pose the Friend so that your Mini Mag shines a
beam wherever you need it to be, while you use your hands for other things.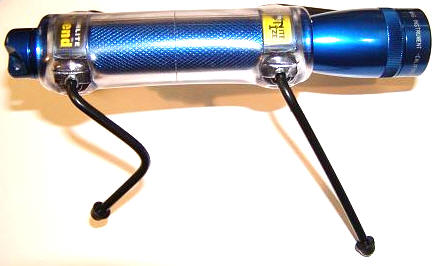 This is a cute way to display your Mini Mag, or to hold it when you don't
want to just stick it in your pocket. I keep mine handy on my desk…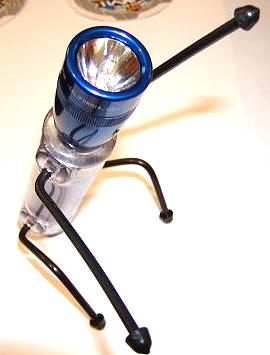 Price: $7.99  for AA size, $ for AAA

Pros:

Keep your Mini MagLite handy
Allows you to point a beam while keeping your hands free
Cons:

None
Do you need a beam of light in a tight hard to reach spot? Then you need the
Fiber Optic Adapter! This is a rubber "cap" that goes on the end of your Mini
MagLite. It has a 7" (18cm) long flexible rubber whip end that allows you to put
a beam of light exactly where you need it. The wand is non-metallic,
non-conductive, non-magnetic, and non-electrical, so it should be perfect for
people that work with electronics.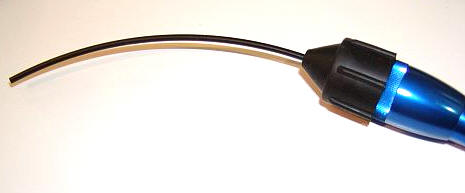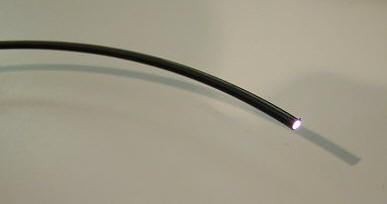 Price: $5.99

Pros:

Allows you to place a beam of light in a very tight small area
Cons:

None
If you would like to carry your Mini MagLite on your bat-belt, then here is a
handy clip made with hands-free use in mind. The Mini Lite-Lok is constructed of
heavy-duty plastic and feels like it is made to last.


The clip that holds your Mini Mag can rotate 360˚.
This means that not only can you carry it in the standard vertical position from
your belt, but that you can also swing it to a horizontal position to light your
way as you are walking or working, hands-free.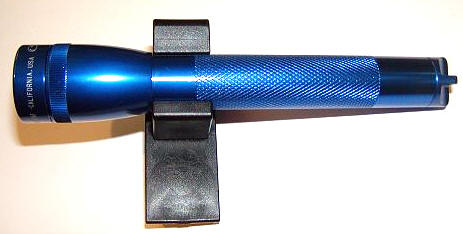 The rear of the Lite-Lok has holes so that you can mount it to screws
properly placed on a wall. I would imagine you could even use double sided foam
tape, if you wanted to mount it inside your vehicle somewhere. Pretty handy!
Price: $5.99

Pros:

Allows you to hold your MagLite in various positions, clipped to your
waist, or wall-mounted
Allows for a hands-free beam of light from its clipped position
Cons:

None
If you need another hands-free way to use your flashlight, you can always
wear it around your head! I'll warn you though, you're going to look like an
idiot… But for those times when you need to use your hands and direct a beam
of light directly in front of you, this product works like a charm.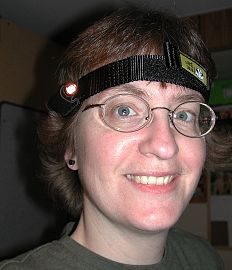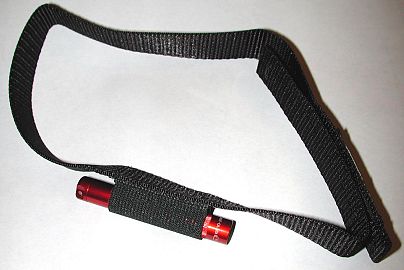 Constructed of 1" webbing, the headband has an elastic band on the side that
can accommodate a AA or AAA sized light. An adjustable Velcro tab allows you to
customize the fit.
Price: $5.99

Pros:

Hands-free usage
Works with AA and AAA size lights
Cons:

People will laugh at you
Product Information
Price:
5.99
Manufacturer:
Nite Ize
Pros:

Hands-free usage
Works with AA and AAA size lights

Cons: