We use affiliate links. If you buy something through the links on this page, we may earn a commission at no cost to you. Learn more.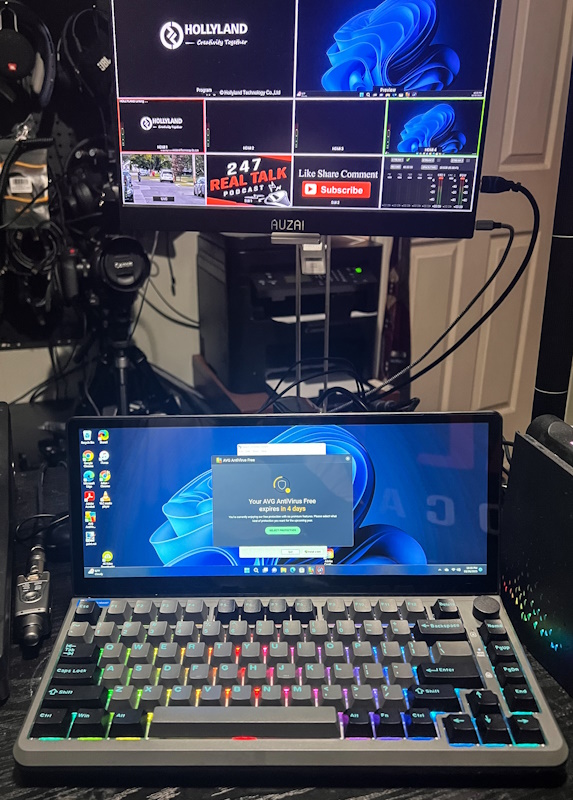 REVIEW – After testing and reviewing several products made by Kwumsy, I am quite familiar with their style and the innovation they work to deliver with each device type. One of their products that I previously tested was the Kwumsy K1 mechanical keyboard that featured a flat small touchscreen monitor built in right above the keyboard. While I liked this keyboard, after a while the inability to raise the monitor to a comfortable viewing angle became somewhat of an issue for me. Recently, I was quite happy to learn that Kwumsy has now offered this Kwumsy K3 Touch-Expanding Screen Keyboard that seems feature-packed and has likely solved my viewing angle issue.
What is it?
The Kwumsy K3 is a Touch-Expanding portable multifunctional split mechanical keyboard with a 13″ high-resolution Touchscreen display. The built-in connectivity includes two USB-A ports and one USB-C port. The keyboard can be connected to other devices via USB-C or USB Type-C cable or HDMI + (2) USB-A connector cable. There is a button to lock the monitor at various levels for eye comfort.
What's in the box?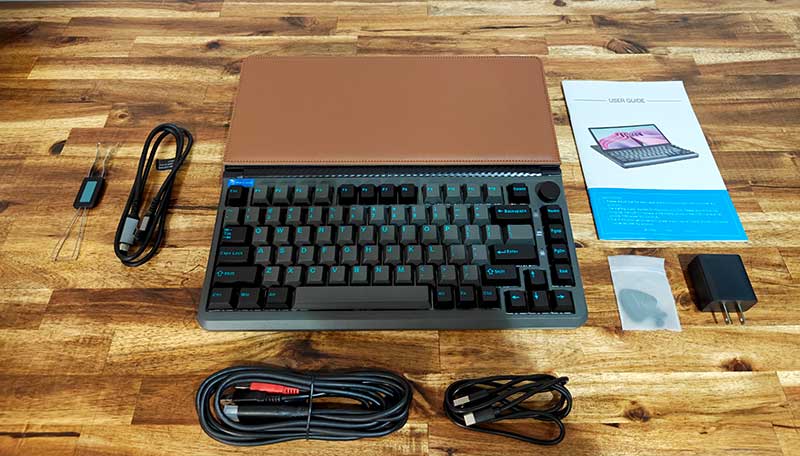 1 x 13″ Touchscreen Keyboard
1 x USB C TO HDMI
2 x USB A
1 x USB C TO USB C
1 x USB A TO USB C
1 x Disassembly Piece
3 x Silicone Clasp
1 x Key Puller
1 x Adapter
1 x Screen Protector
Specifications
Product Dimensions: 12.99 x 11.61 x 1.54 inches (33 x 29.5 x 3.9 cm)
Item Weight: 8.45 pounds (3.8 kg)
Compatible Devices: Laptop, Smartphone, Desktop Computers
Connectivity Technology: USB-C
Keyboard Description: Mechanical
Operating System: Linux, Windows, Android
Number of Keys: 82
Keyboard backlighting color support: RGB
Style: 13″ Touchscreen
Design and features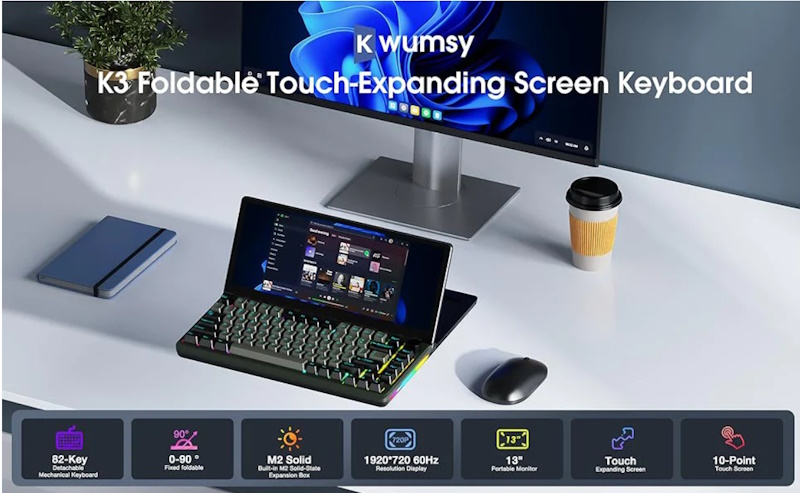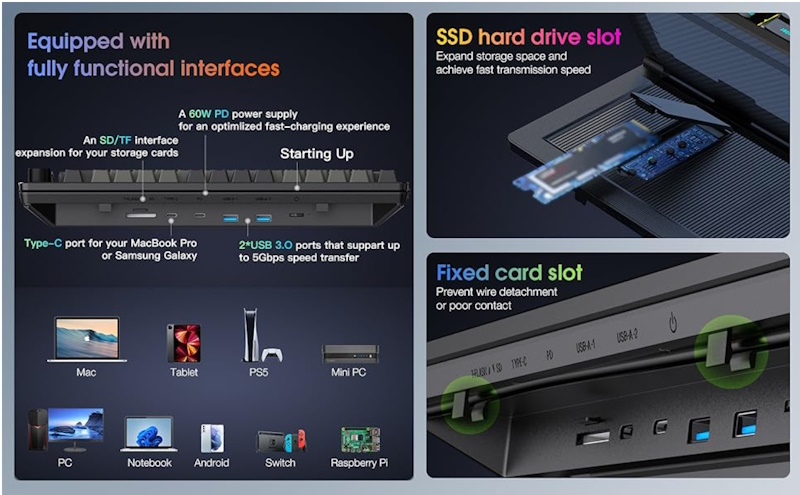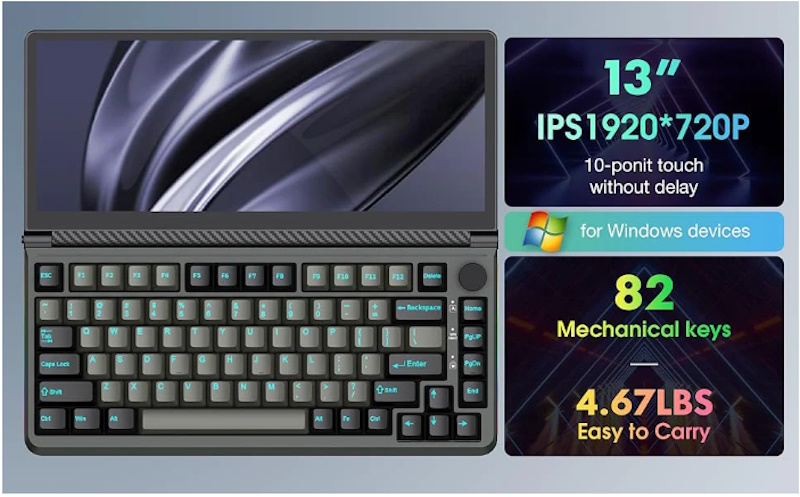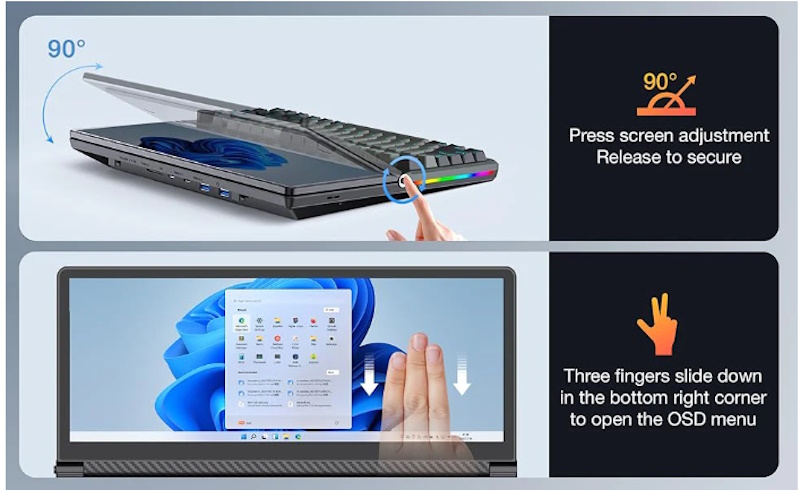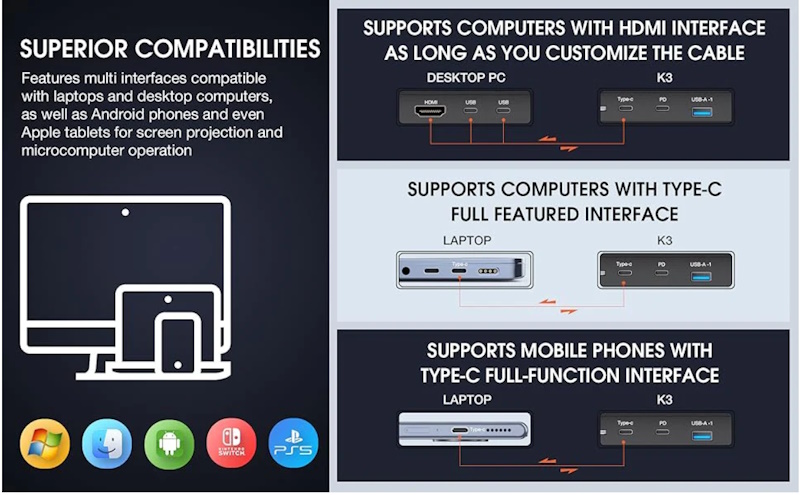 Kwumsy K3 Keyboard with extended screen features a reso 1920*720 IPS 60Hz in a 13-inch touchscreen.
High brightness(300nits) quality picture and zero-latency touch, effectively offering a perfect user experience and visibility when you want to expand the screen display.The
The Kwumsy K3 touchscreen keyboard is a truly international 82-key customized mechanical keyboard.
Kwumsy K3 Touchscreen can be adjusted to an angle of 0-90 degrees to meet different usage.
It supports a 10-point touch with Windows devices.
You can also DIY your keyboard by customizing certain functions. It also supports knob shortcut control and hot plugging, convenient and useful.
The Kwumsy K3 Touch-Expanding Screen Keyboard is a keyboard and monitor housed together in a plastic case. The included screen cover fits over the screen with a padded front and elastic band to keep it in place.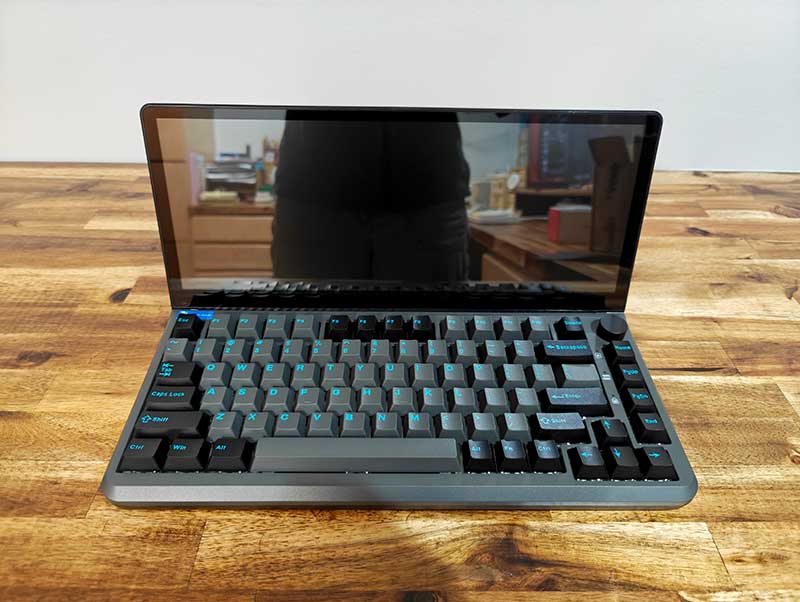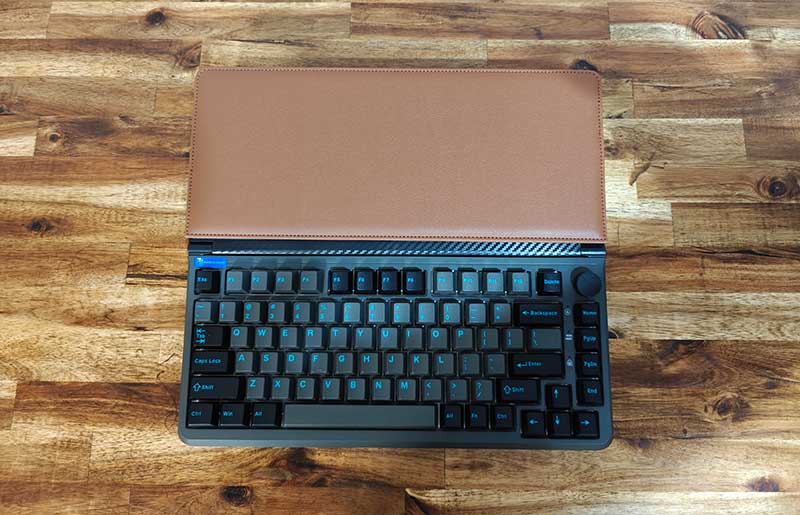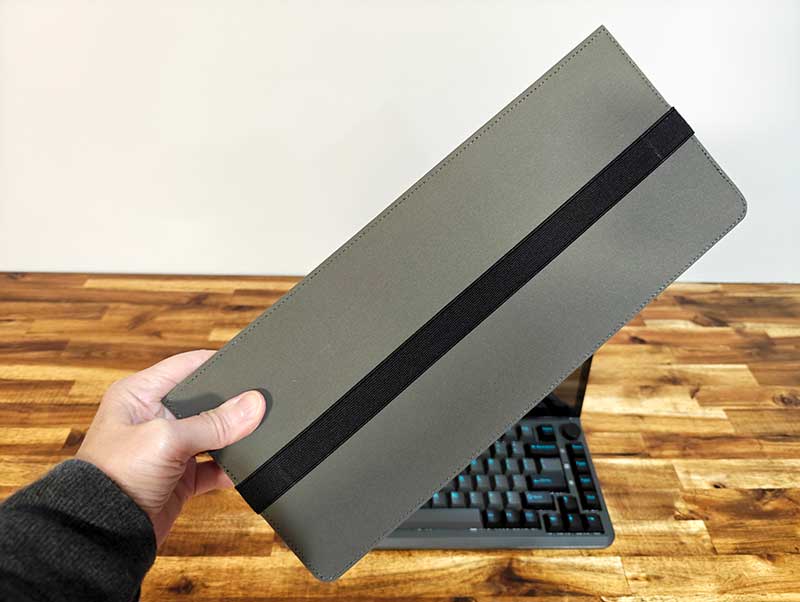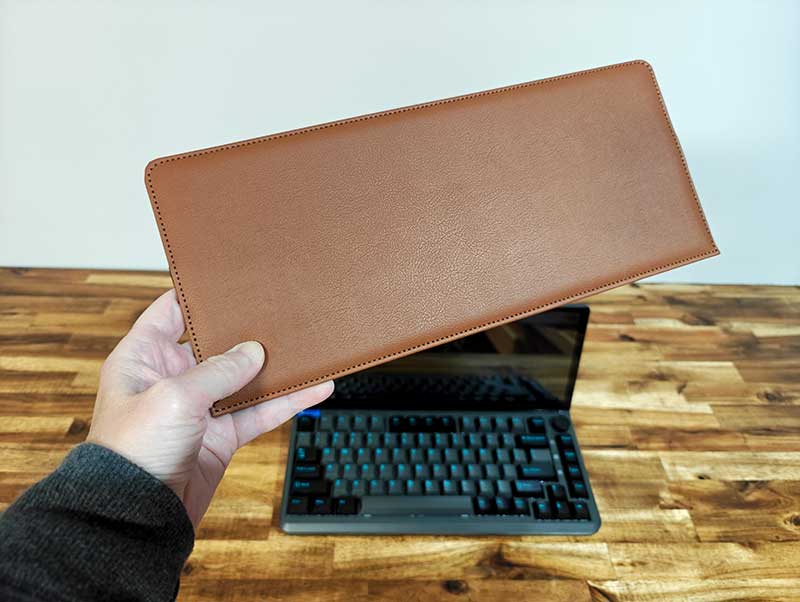 The bottom of the keyboard is sealed. There are 2 retracting feet on the rear if a level of tilt is needed.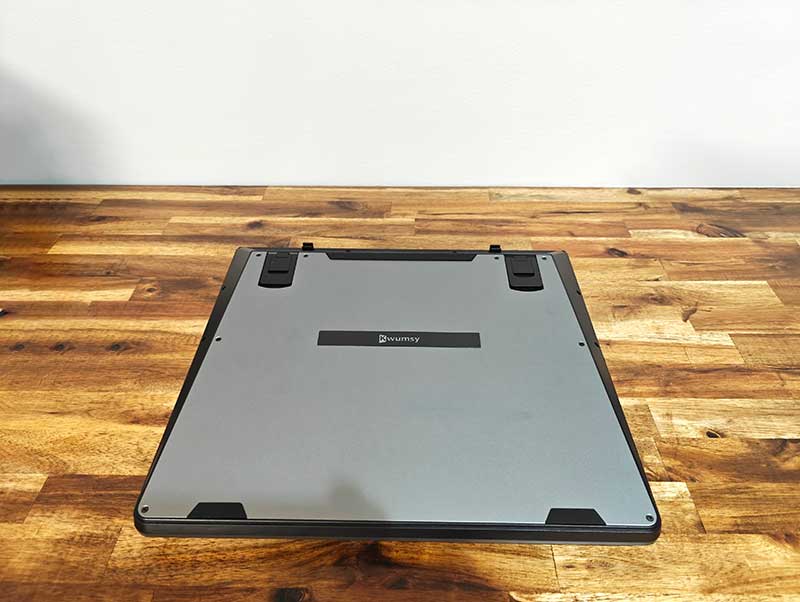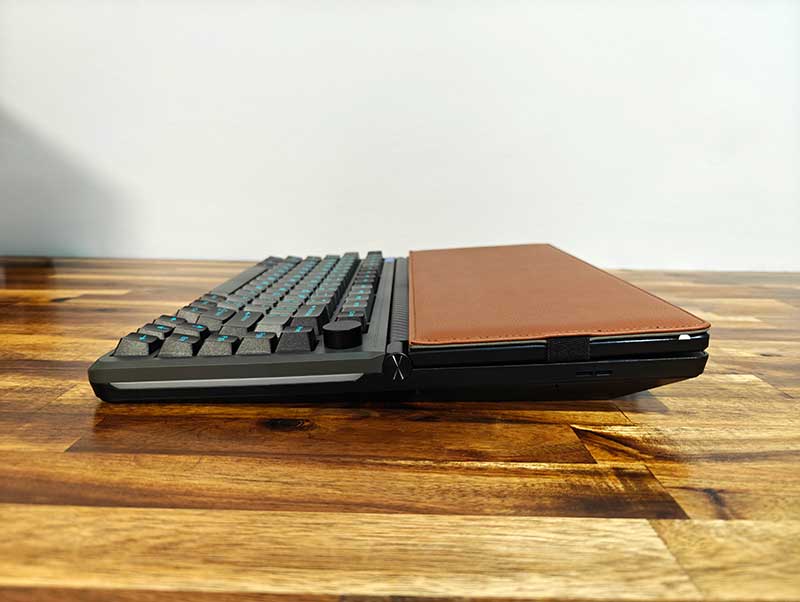 All of the ports are on the back of the keyboard.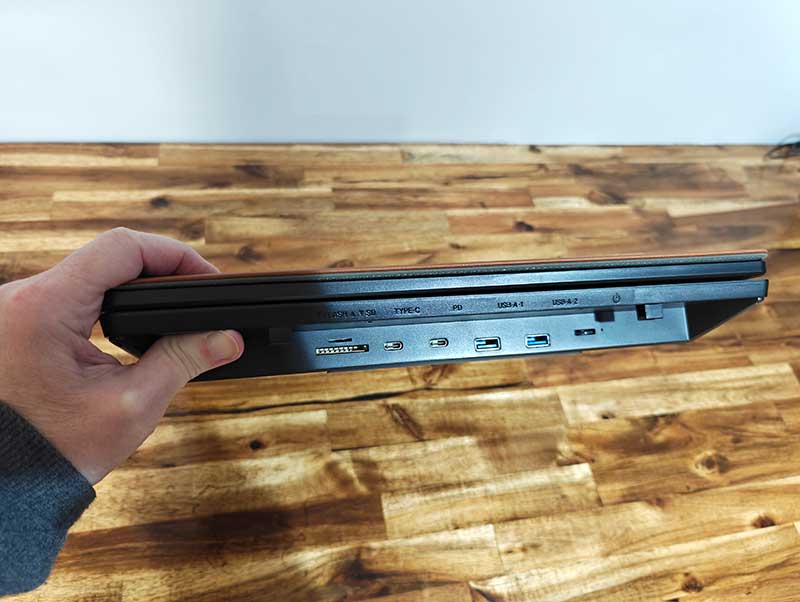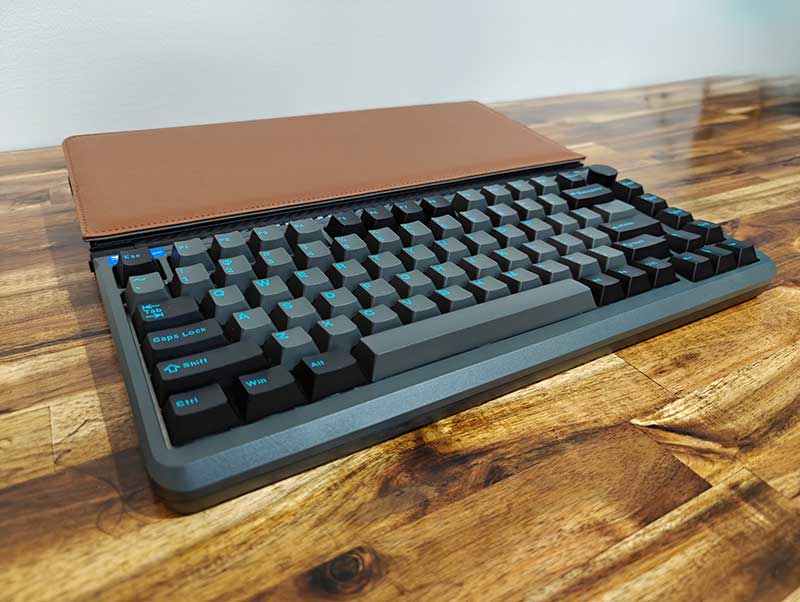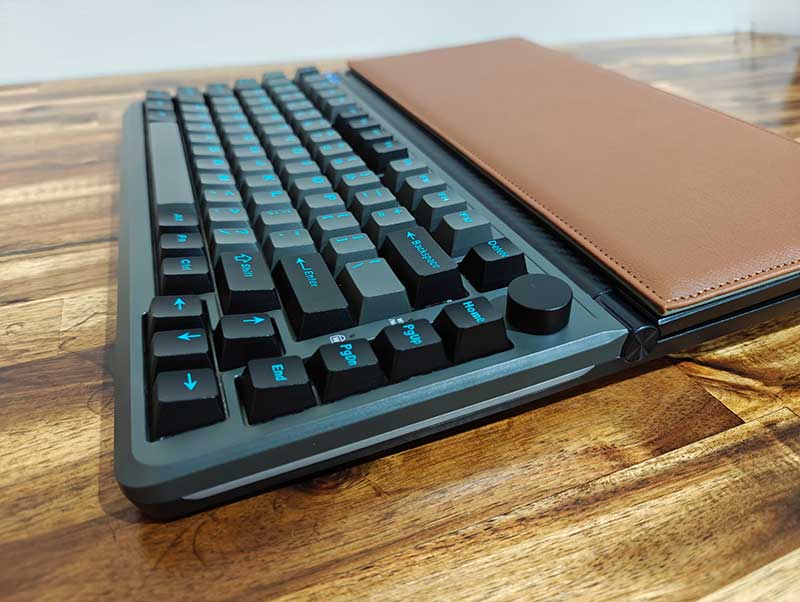 When the monitor is raised, there is access to an SSD drive slot that is protected by a slot cover.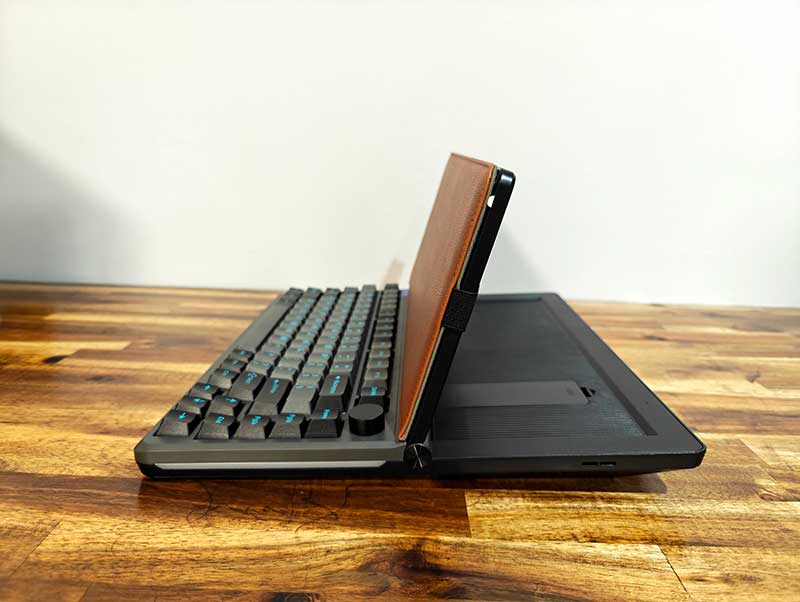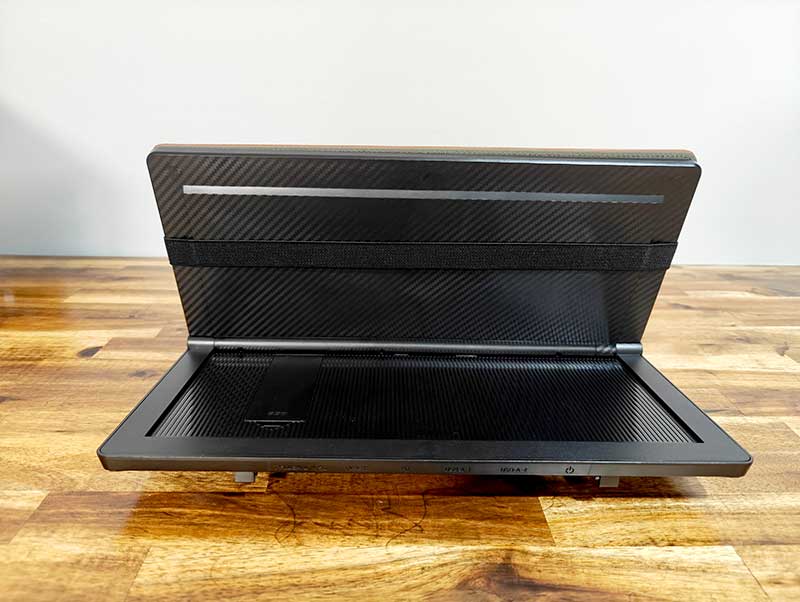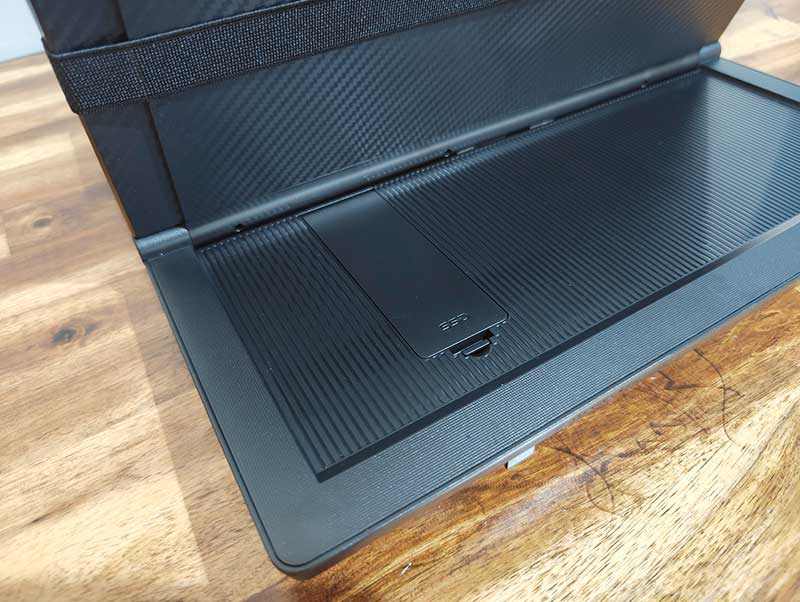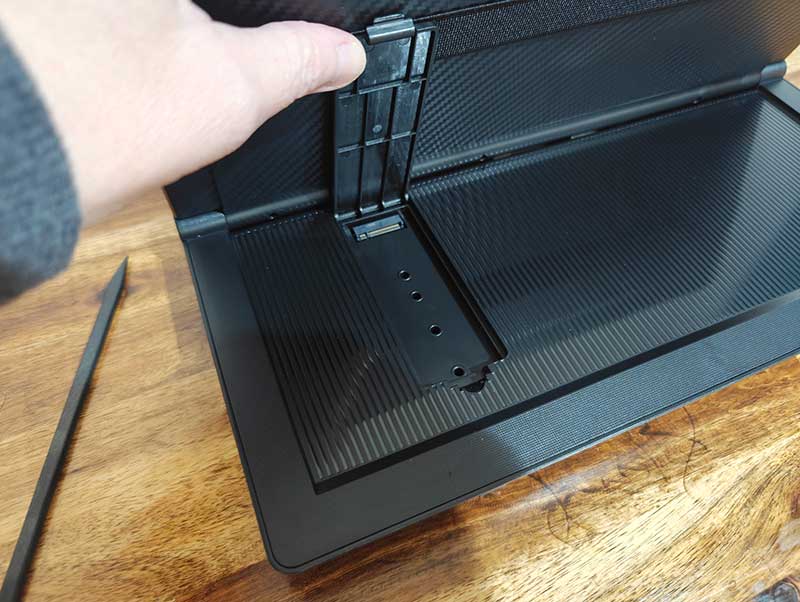 Performance
Connecting the  Kwumsy K2 12.6″ Touchscreen Gaming Mechanical Keyboard depends on how you want to use it. In my case, I am using it as a part of my workflow process for my podcast recording. it is used to provide data/media projections. I have the HDMI/USB-A combination cable connected to a Mini PC with the USB-C end connected to the Kwumsy. The only other cable I need is a USC-C power cable.

The next adjustment was to raise the monitor to a level that was comfortable for my use. There is a small button at the side that releases the monitor so that it can be moved to various levels. I did make the mistake once and force the monitor. I could hear the clicks that immediately told me that if I didn't use the button, the gears which sounded like plastic would wear out or beak rendering this function useless.

This keyboard is plug and play so as soon as I connected it to my Windows 11 mini PC, all functions seemed to work, including the touch function. I like the way the keyboard keys feel, including the positive clicks and feedback that I get from each key. The display is bright and clear, and the touch function is amazingly responsive. I also like that it has a great viewing angle from either side.  In my case, I have it connected as the primary monitor with a video switcher as the second video out, which displays on my small multiview monitor and allows me to go live. It is great that this Kwumsy can be used as a primary or secondary monitor.  Another interesting feature is the ability to customize the keys on the keyboard. While it does not have a number pad, an add-on number pad can be ordered separately.
Here is a quick look at the device in my setup:
What I like
The beautiful design is sleek and also feels durable
The high-resolution display
The nice viewing angles
It is plug-and-play at least for MS Windows OS
The ability to adjust the viewing level of the monitor
It can be used as a primary or secondary monitor
The keys feel nice when typing. Nice feedback
What I'd change
I wish there was a number pad on the keyboard
Final thoughts
The Kwumsy K3 Touch-Expanding Screen Keyboard is a great upgrade from the K1. The adjustable screen, the really easy plug-and-play capability, and the beautiful touchscreen are some of the things to love about this device. While I wish it had a conventional number pad on the keyboard, that complaint is minor. I am giving this device two thumbs up!!
Price: $369.00
Where to buy: Kwumsy
Source: The sample for this review was provided by Kwumsy.