We use affiliate links. If you buy something through the links on this page, we may earn a commission at no cost to you. Learn more.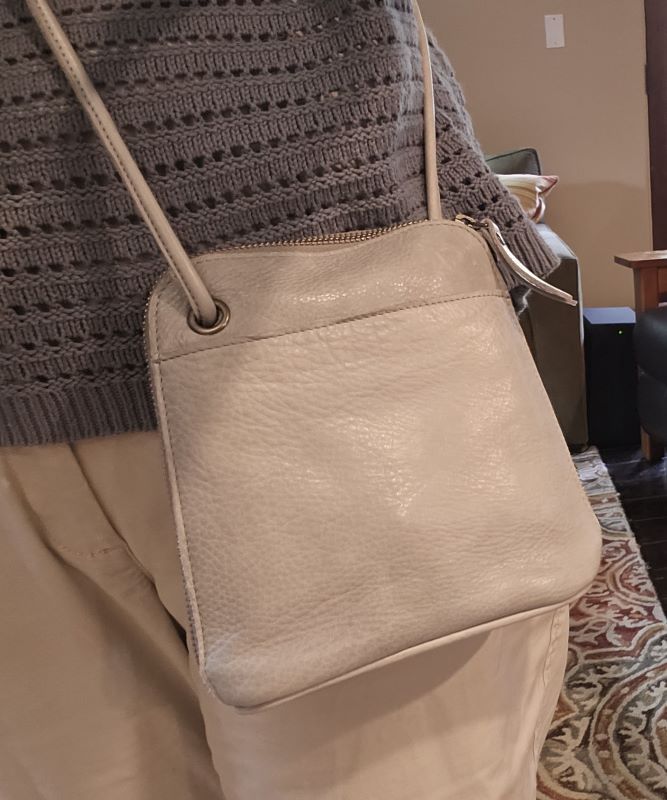 REVIEW – A handbag, in case you aren't aware, is kind of a personal thing.  There are thousands of bags out there because everyone has different needs, and as our lives change, so does our bag.  When I was told I could choose a bag from the Latico website, I was pretty excited because there were so many great bags to choose from.  I chose the Latico Lilly crossbody, but if you're a tote devotee or a satchel gal, you might want to check Latico and I'll explain why.
What is it?
The Latico Lilly is a crossbody bag with loads of pockets!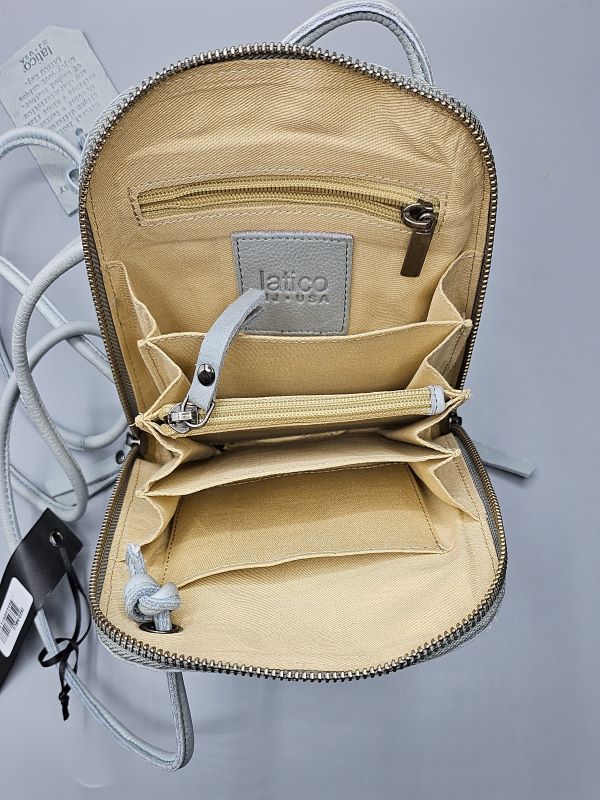 What is in the box?
The Latico Lilly crossbody bag and a dust bag.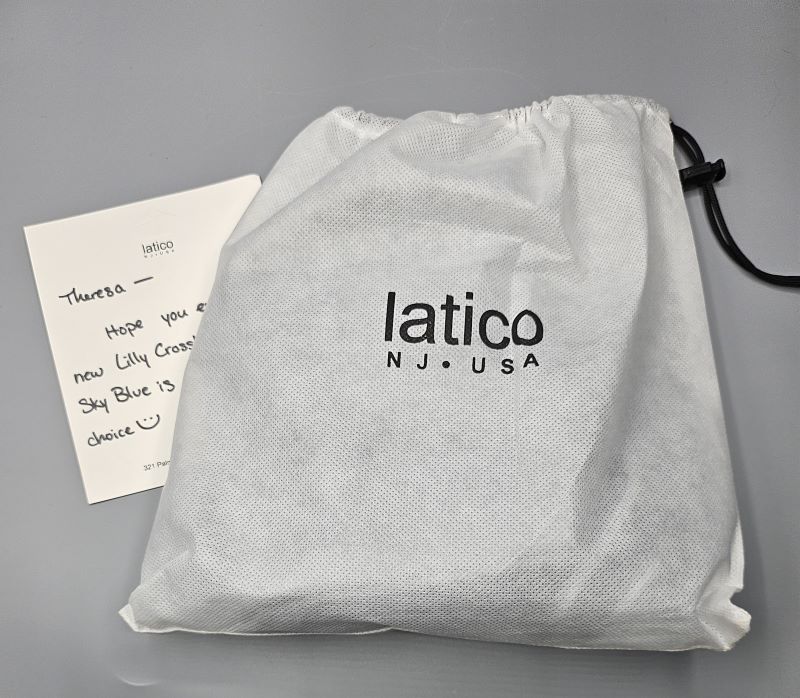 Design and features
What drew me to the  Latico Lilly crossbody is that I don't really carry a large bag like I used to when my son was small.  These days I don't want to be weighed down with too much because I've gotten shoulder issues in the past, and I don't carry that much around anyway.  On any given day I have my phone, my wallet, maybe a pair of sunglasses and a pack of tissues.  Post covid I usually have some hand sanitizer.
I also like a small crossbody because stuff can't get lost in it and usually I can wear it on to an airplane along with my carry on and personal item, effectively giving myself a bonus small personal item.  I've never once had a flight attendant have an issue with me keeping my crossbody on, and that means I can stash my earbuds and maybe a power backup in there so it's within easy reach when I'm on the plane.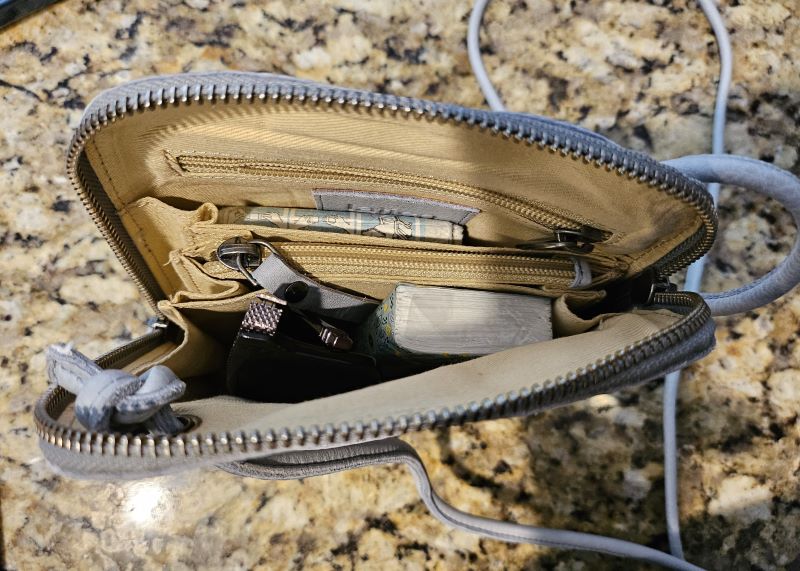 My Latico Lilly bag arrived and I really liked the quality leather.  It's pebbled and tumbled and so soft.  The bag is really well made, and the strap was 57  inches, which is a lot longer than most of my other crossbodies.  In fact, I found it a bit too long, but it's easily adjusted by simply tying a knot in the strap inside the bag.  Instant customization!
Inside the bag are seven compartments and an expanding gusset.  Initially, I liked the idea of so many pockets, but in the case of this bag, I am not sure it's needed.  I had a hard time finding my phone a time or two because it slipped far down into the dividers to the bottom, but unless you have a folding phone like I do, you probably won't have that problem.  The bag's long zipper lets you open the bag up really wide to find things if you do lose something in all those pockets, though.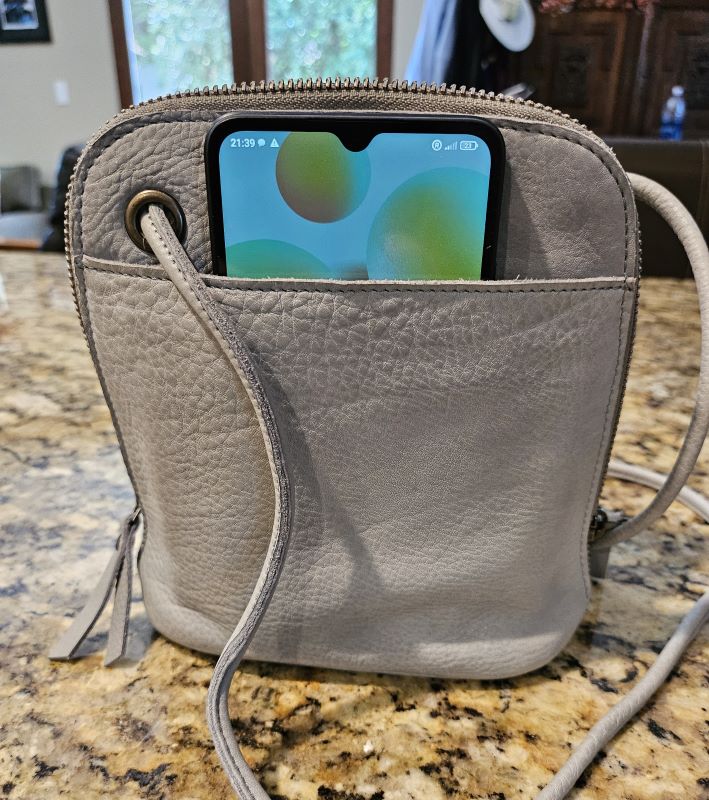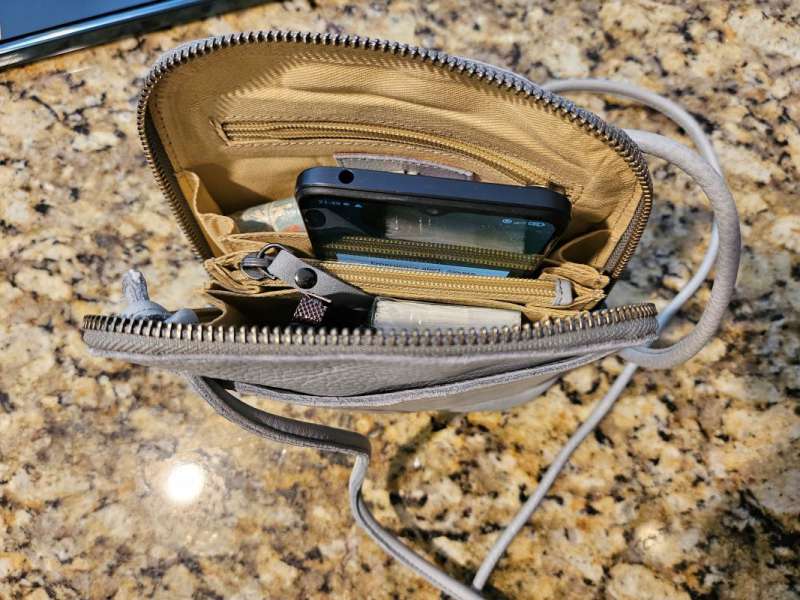 The bag features a key leash but I don't use key leashes because I don't use regular keys anymore, just card keys. I plan to put a small flashlight on the leash.    It has a handy outside pocket where I tend to keep my phone and sunglasses, and it has two interior zippered pockets.  This particular bag comes in nine colors but I chose the blue because it matches a dress that I have and it's just a nice, neutral color.
Latico has a wide variety of reasonably priced leather bags in all kinds of styles and they all have a more casual aesthetic that I appreciate.  Their leather is sourced responsibly and is a byproduct of the dairy and meat industry and even though it's technically a "leftover" the leather is beautiful and will develop a patina as it ages.  With every website purchase, Latico donates ten meals to Feeding America.  They are a family business based in the US although the bags are crafted by artisans in South America and India.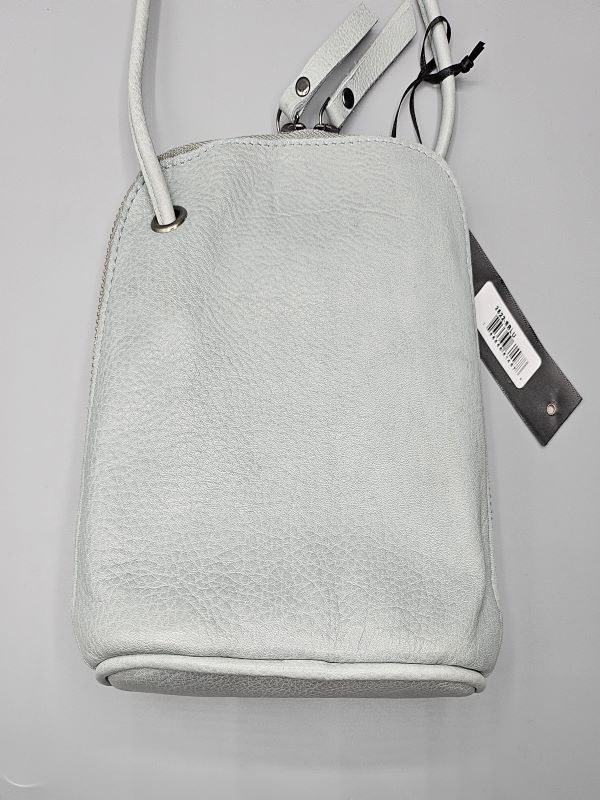 What I like
Super soft leather
Nice quality
What I'd change
Final thoughts

I'm currently looking for a tote that will fit the European airline definition of "personal item" and I'm scouring the Latico site to see if they have anything that fits those dimensions, if that says anything about how much I love my Latico Lilly!  I look forward to wearing it for years.
Price: $125.00
Where to buy:  Latico
Source:  The sample for this review was provided by Latico