We use affiliate links. If you buy something through the links on this page, we may earn a commission at no cost to you. Learn more.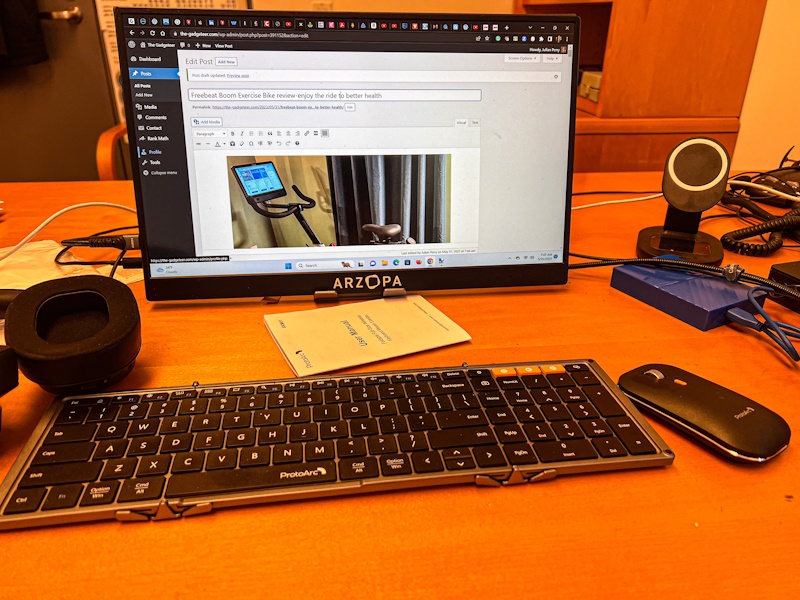 REVIEW – As a techie junkie, I always have a complete computer system in my EDC backpack. If you have been following this adventure, you know that my laptop developed a problem, and rather than purchase a new one, I decided to use a mini PCX, a 10″monitor, a foldable keyboard, and a mouse as a replacement system. While this may sound like a lot, it is actually quite light and is a nice small package that fits neatly in my backpack. Since I am always looking to make the system even smaller, I was very interested in the opportunity to try this ProtoArc XKM01 Tri-Fold Bluetooth Keyboard and Mouse Combo.
What is it?
The ProtoArc XKM01 Tri-Fold Bluetooth Keyboard and Mouse Combo offer a full-size 105-key keyboard with a tri-fold design that allows for easy portability and storage for a comfortable and efficient typing experience. The mouse is small and compact and features advanced optical tracking technology. Both the keyboard and mouse feature a 3-device connection that allows you to easily switch between multiple devices with the press of a button.
What's in the box?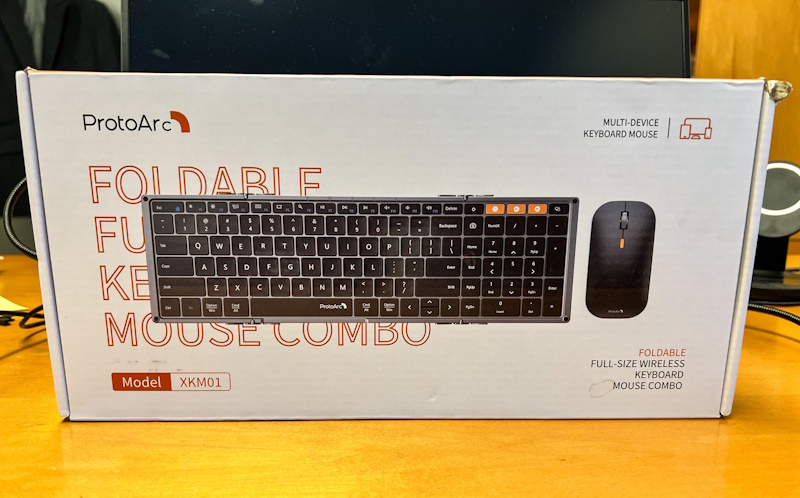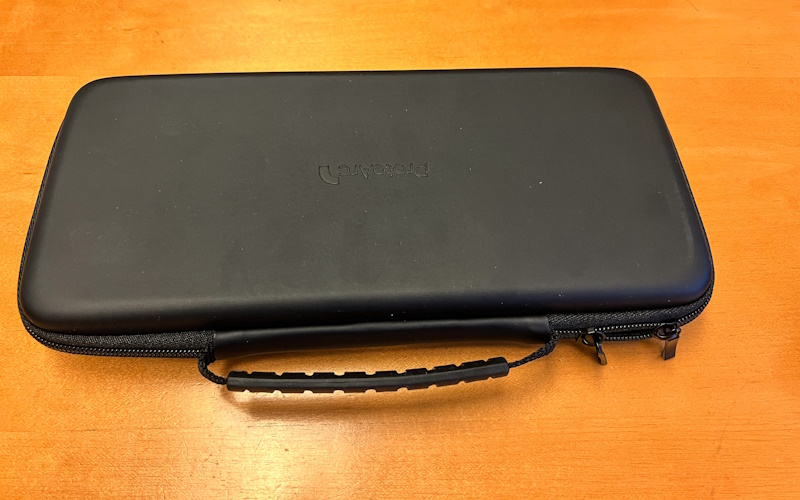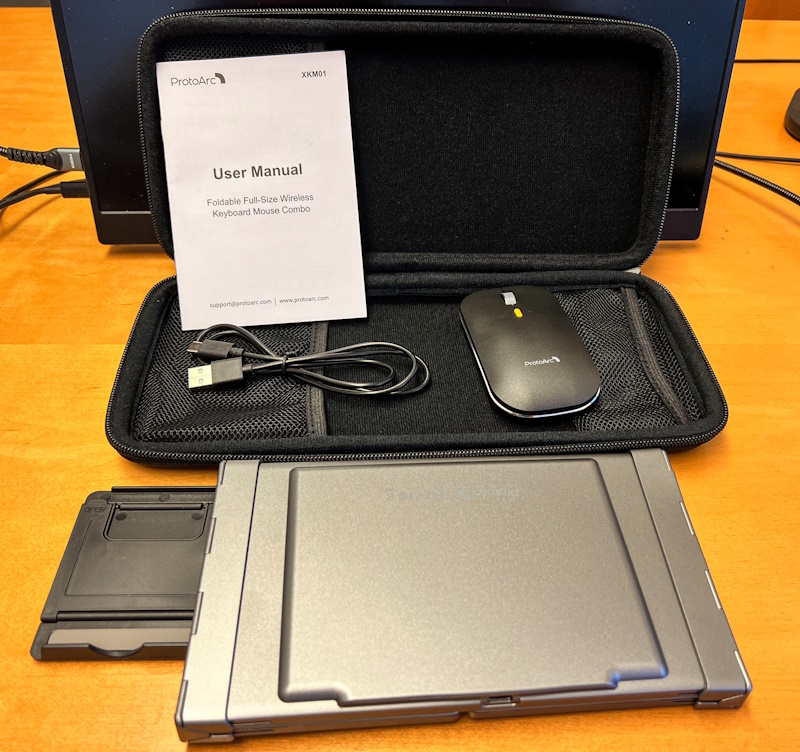 1 x ProtoArc XKM01 Tri-Fold Keyboard
1 x ProtoArc XKM01 Mouse
1 x USB Receiver
1 x USB-C cable for recharging
1 x Mobile Device Stand
1 x User Guide
Hardware specs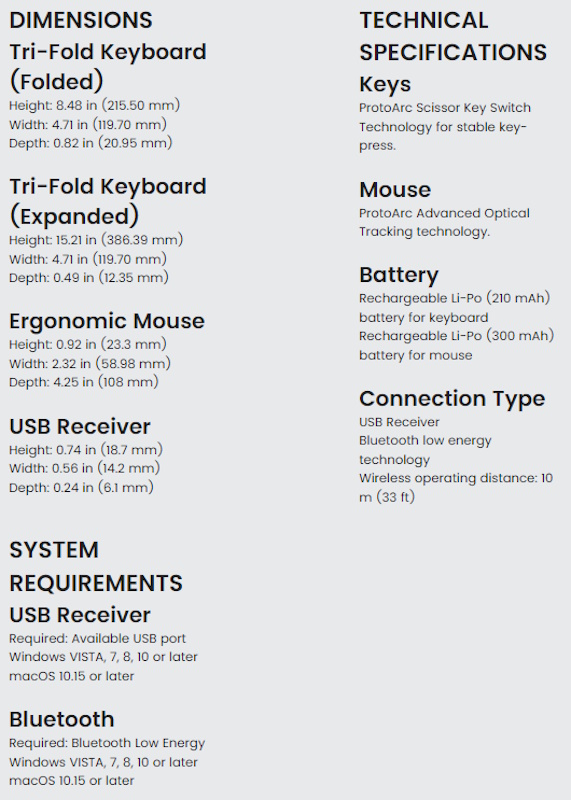 Design and features
Tri-Folding Portable Combo
Full Size 105 Keys Layout Design
3 Device Connection (2.4G+BT+BT)
Low Profile Scissor Switches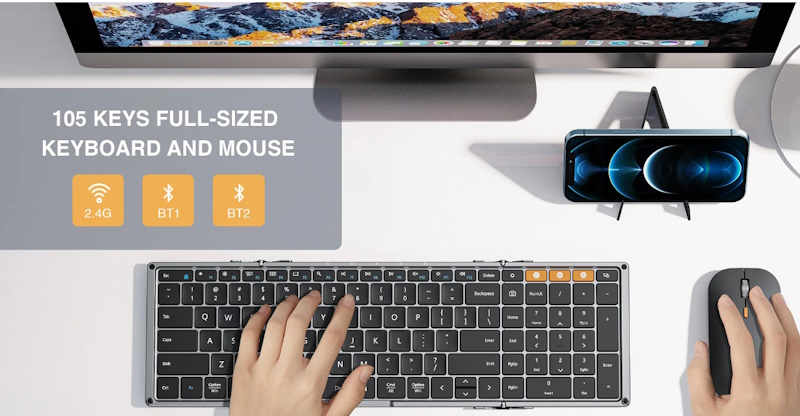 The ProtoArc XKM01 Tri-Fold Bluetooth Keyboard and Mouse Combo are lightweight and compact and made mostly of plastic. Both devices have USB-C ports and buttons/keys to select connectivity mode. The keyboard is trifold which makes the package compact and portable. The mouse has a compartment to store the USB-A wireless dongle. Included are a nice carrying/storage case and an adjustable plastic stand to accommodate mobile devices at various viewing angles.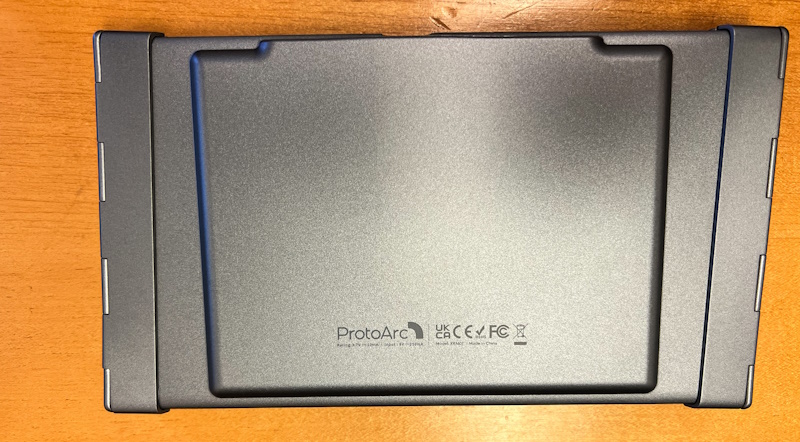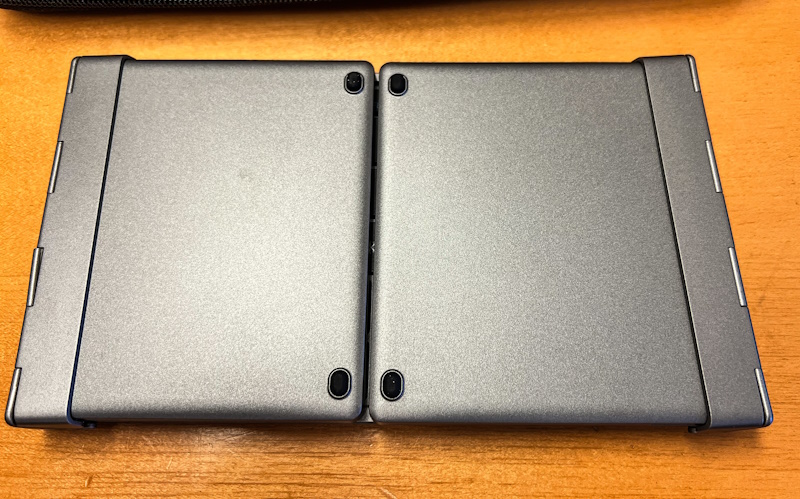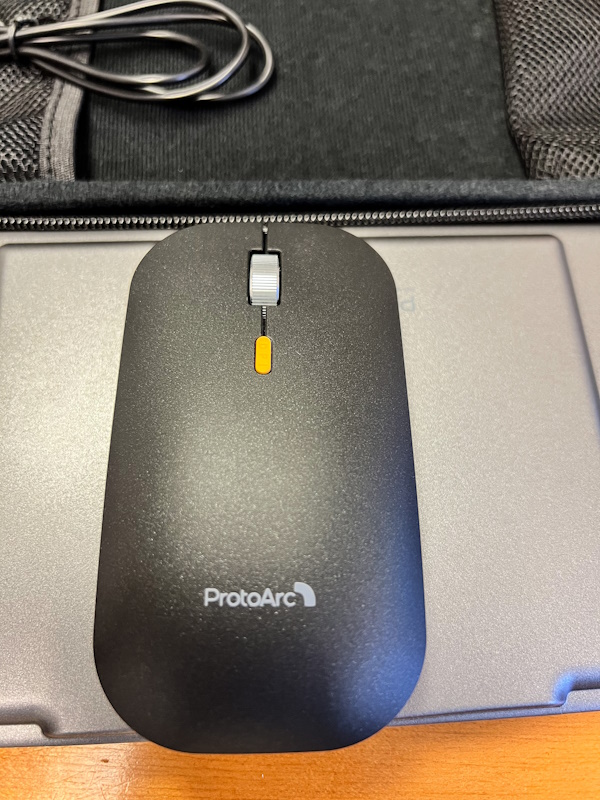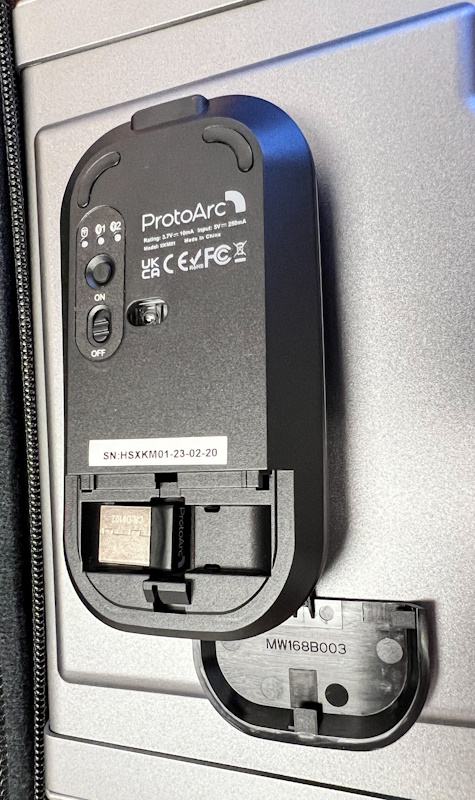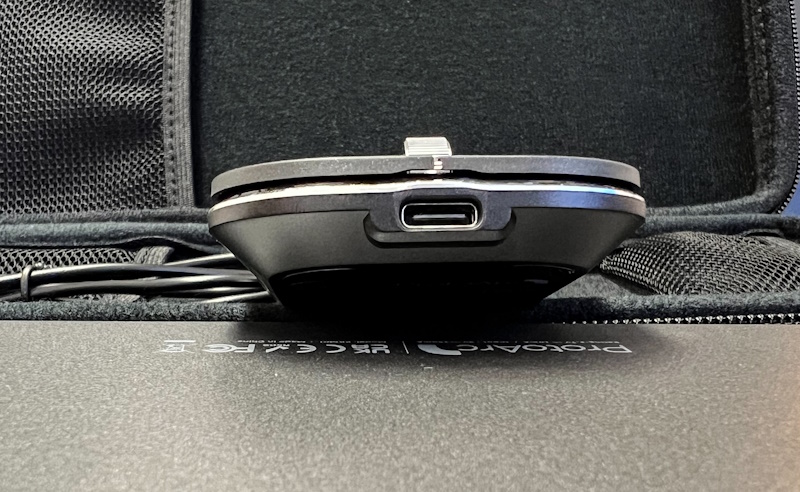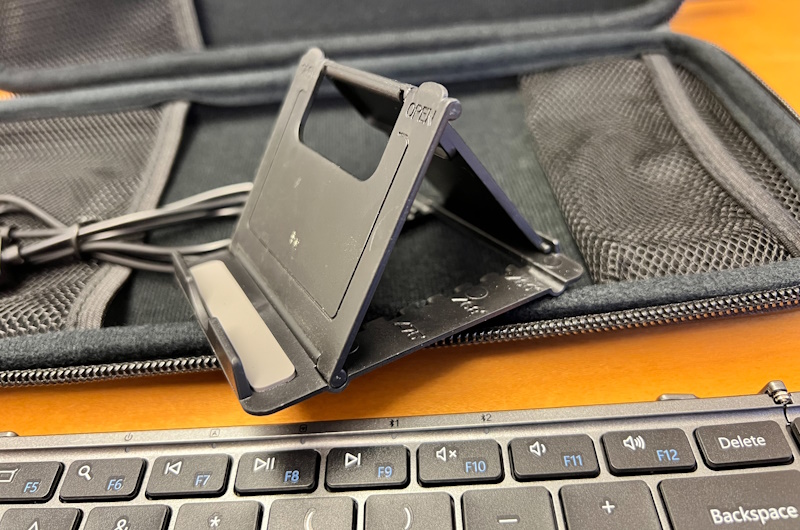 Setup
It is very easy to set up the ProtoArc XKM01 Tri-Fold Bluetooth Keyboard and Mouse Combo. Once charged, you have the option of using the wireless dongle or Bluetooth. The Keyboard has 3 yellow keys in the top left corner. From left to right, pressing the first one connects you to the wireless dongle, and the other 2 are for Bluetooth connections to up to 2 devices.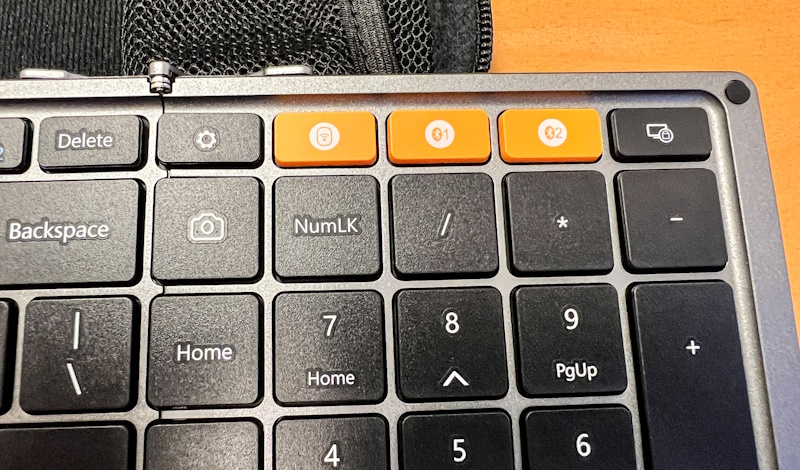 The mouse has a switch on the bottom that allows you to connect to the wireless dongle or up to 2 Bluetooth devices: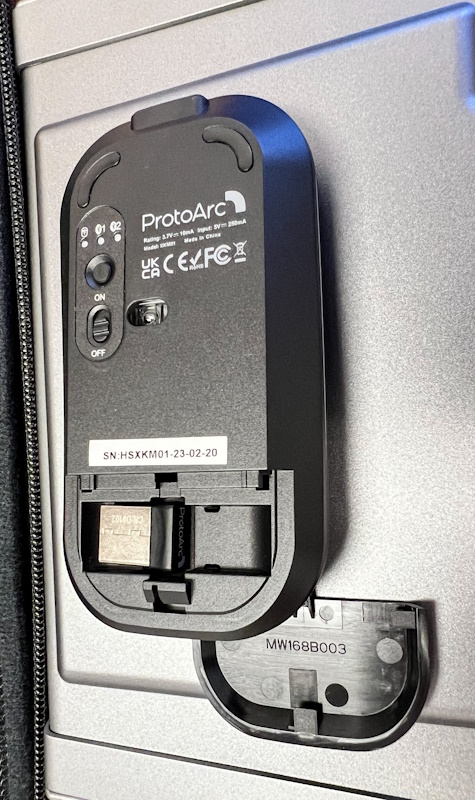 I use them primarily connected via Bluetooth since I have limited USB ports on my mini PC.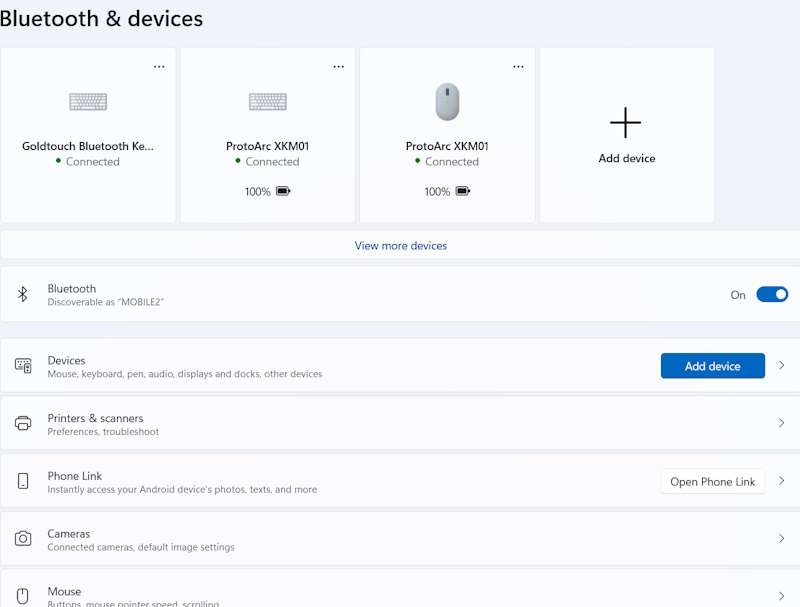 Performance
Once the ProtoArc XKM01 Tri-Fold Bluetooth Keyboard and Mouse Combo are charged they are easily connected via the wireless dongle or Bluetooth by simply pressing the appropriate key. There are LED indicators on the top of the keyboard to show the power status and the chosen connectivity option. The similar connectivity buttons are at the bottom of the mouse. When you unfold the keyboard, it automatically powers on.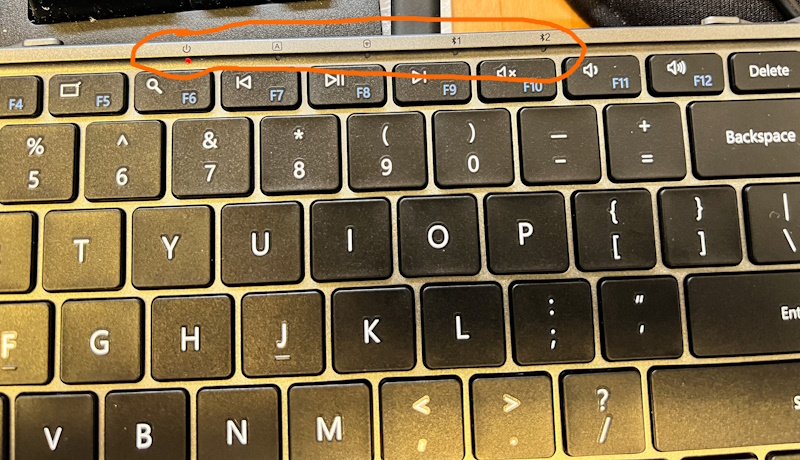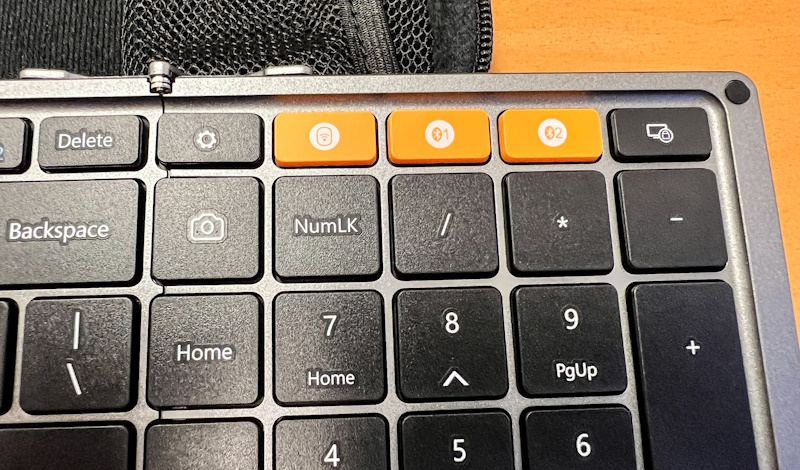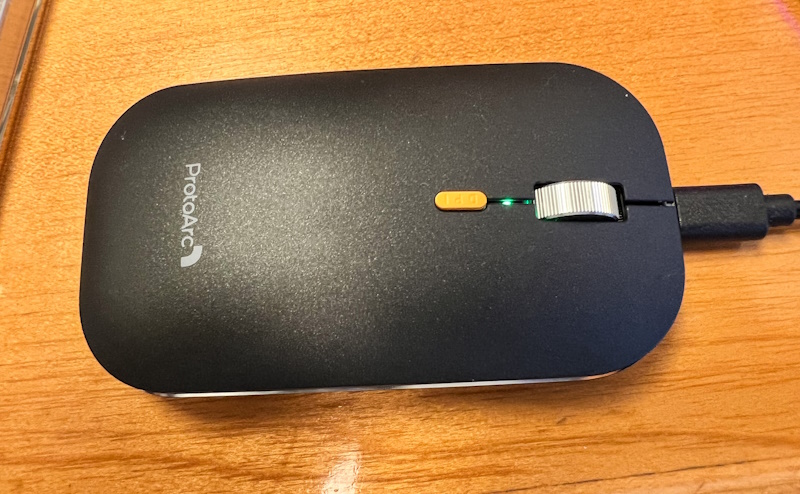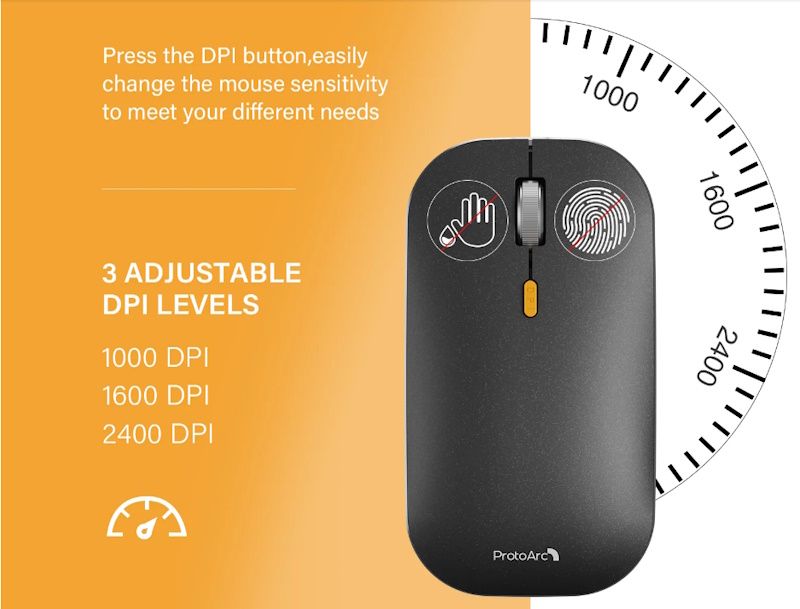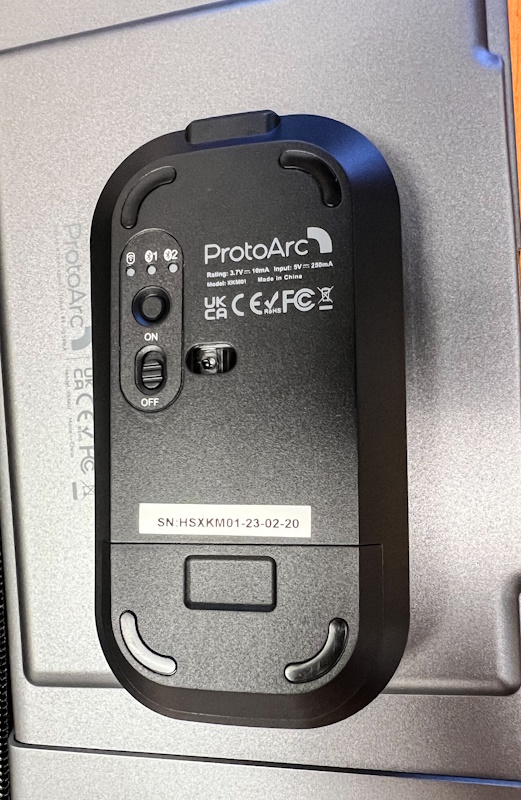 This combo takes up very little desk space, and the included stand works well when using my smartphone. However, I do not feel comfortable when using the keyboard. I find that I need to have it at an angle or it is very awkward and not productive. Built-in flip-out legs would have helped. I also have to strike the keys very hard to get consistent output. In addition, I find the mouse very uncomfortable to use for any lengthy period. The shape is not a fit for me, and it feels like it might fall apart and not be of great quality. Even the feedback for the mouse click just does not work for me. Keep in mind that these are individual personal issues and may not affect everyone the same.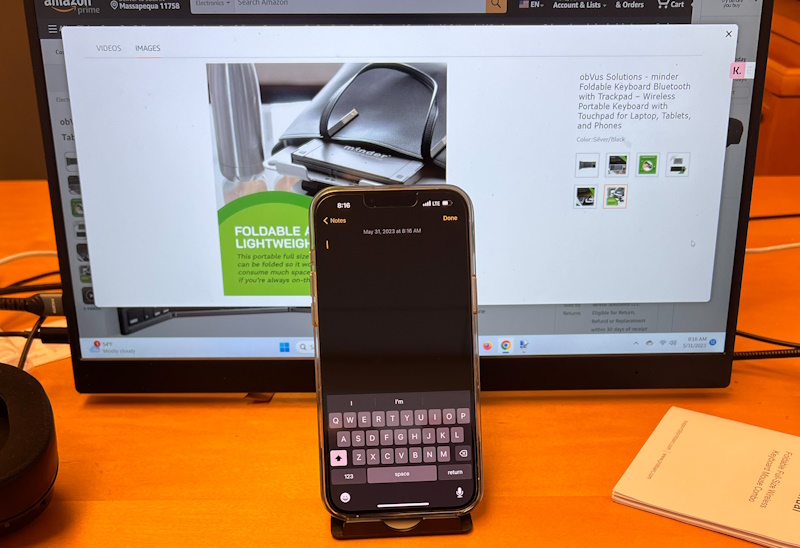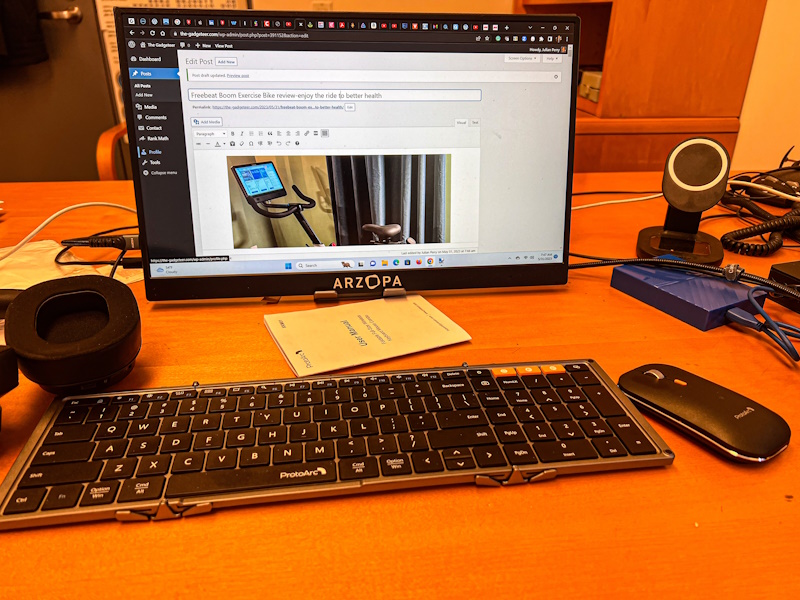 What I like
The keyboard and mouse package is very compact
The keyboard is well built
Easy connectivity
The long-lasting charge for both the keyboard and mouse
They are lightweight and very portable
What I'd change
Needs flip-out legs to be able to tilt the keyboard for a better typing angle
Better feedback experience from the keys and especially the space bar
IMHO, I need to press the keys too hard to ensure a reliable response
Final thoughts
The ProtoArc XKM01 Tri-Fold Bluetooth Keyboard and Mouse Combo are compact and sleek, and very portable. However, I do not like them as a fit for my needs. The keyboard cannot be placed at any raised angle which is what I need. a couple of built-in pop-out legs could have solved this. Also, the mouse clicks lack the feedback I like and I have to press some of the keyboard keys too hard to get them to register. This may work for someone else, but it is a pass for me.
Price: $89.99
Where to buy: ProtoArc website (special pricing of $76.90 6/12/23 – 6/18/23) and it's also on Amazon
Source: The sample of this product was provided by ProtoArc.