We use affiliate links. If you buy something through the links on this page, we may earn a commission at no cost to you. Learn more.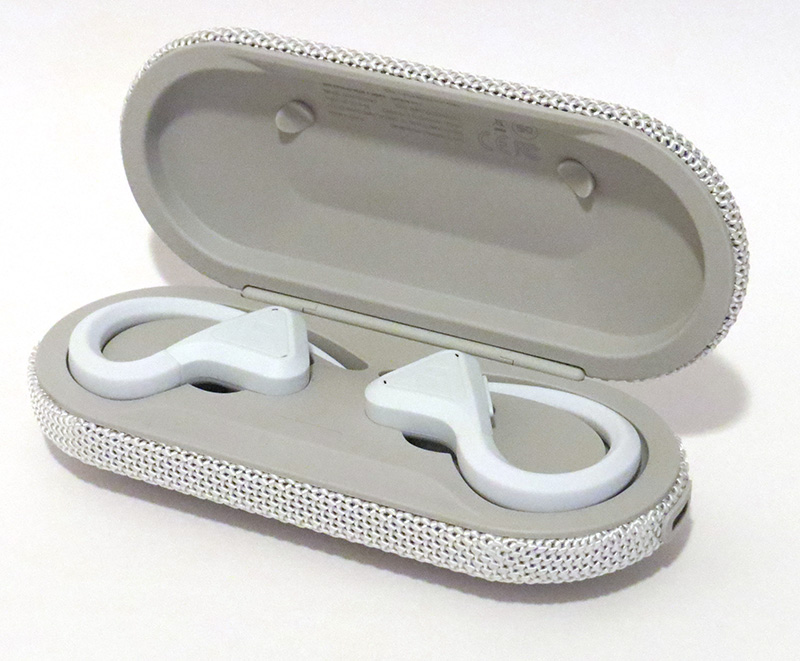 REVIEW – When it comes to headphones, I've been using the AirPods Pro earbuds for a while, due to the ease of connecting to my phone and noise cancelling. They weren't the best for going out and getting exercise, however, so I kept an eye out for a pair of earbuds that would work for both travel and exercise and when I came across the Monster DNA Fit in-ear earbuds, they seemed to check all the boxes that I wanted.
What is it?
The Monster DNA Fit earbuds are water-resistant, Bluetooth active noise canceling earbuds meant for everyday use with its good sound quality or hard workouts with its water resistant nature.
Hardware specs
IPX 5 water resistant
34 hour battery life with case
8 hour battery life without case
Wireless charging case
Active noise cancellation
What's in the box?
DNA Fit in-ear earbuds
Charging case
4 ft charging cable
User manual
12 sets of ear tips

Design and features
The first thing that stood out to me when unboxing everything was the clear abundance of ear tips available to get just the right fit. None of them are the memory foam type, all being silicone, but I was able to pick out just the right one for the best fit.
Once I got the fit right, I made sure the headphones were charged (they were since the case had a charge in it) and turned them on. A fun sound was made to signal they had turned on. To pair, I just pulled them out of the case, found them on my phone, and they paired up quickly. I did not need to pair a second earbud as it was done automatically. When turning the headphones off, I noticed they made a different sound to signal that they were powering down.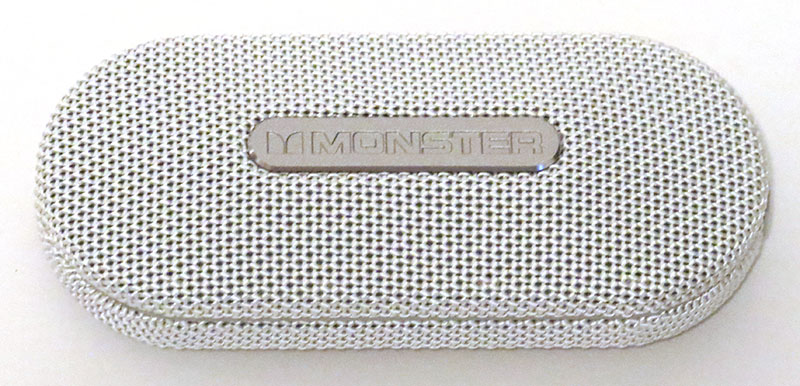 The case itself is pretty big and definitely made for deep pockets or tossing in larger purses or backpacks. It's a sturdy case though, and works similarly to the AirPods case. Once you place the earbuds in they will turn off and start charging. When ready to listen again, they will pair automatically when taking them back out of the case. There is a button on the inside of the case between the two earbuds. When you press this button it will indicate with a light next to the charging port how much battery life is left by flashing either red or green as well as pulsing, flashing, or staying solid.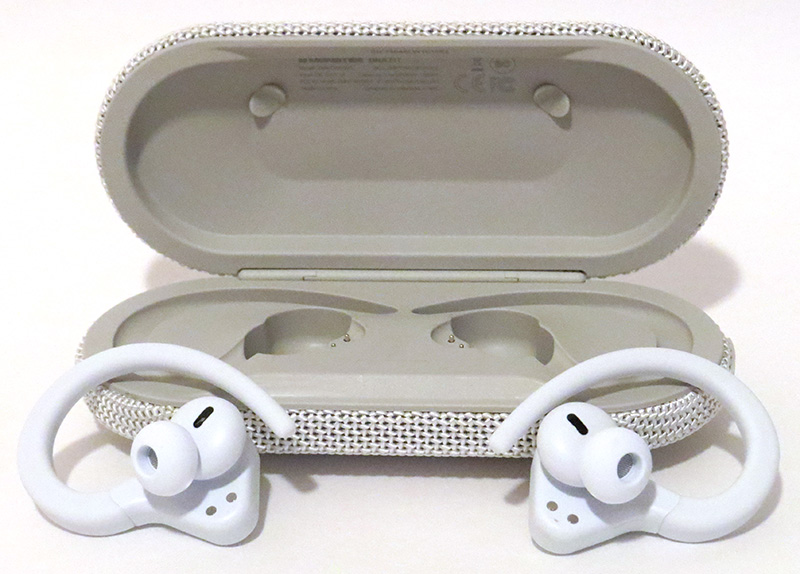 Charging took very little time when in the case, as they have a fast charge built in to get a quick 1 hour of playtime when allowed to charge for 15 minutes. However, the battery life is a lot better than the AirPods, easily allowing me a few hours before being at half charge. It took ages to finally wear down the battery in the case by using the headphones, and would have taken longer had I turned off ANC. With ANC on I felt I had roughly 6 hours of battery life in the headphones, and it took several rounds of charging to wear down the case. Compared to the AirPods, that's a big improvement.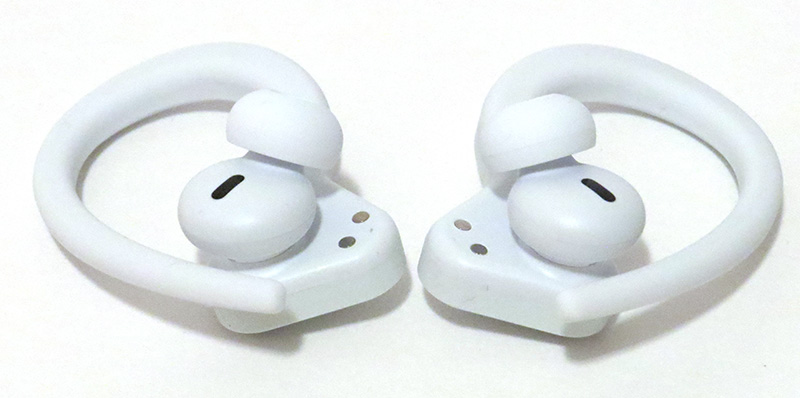 Now that the case was figured out and the Monster DNA Fit earbuds paired, I had to give them a try. To play where I had left off from listening before, I just pressed the Monster logo on the side of the earbuds. This was also used to pause, answer calls, or end calls.
Since these also have active noise cancellation (ANC) and a transparency mode, I had to try it out as well. This was done by pressing the same Monster logo twice. This will cycle through ANC on, transparency mode, and ANC off. ANC was not as good as my AirPod Pro's, but it worked quite well on an airplane, drowning out most of the sound of the engines. You could hear everything around you very well with transparency mode, which would be good if you are in a busy area, and ANC off would be best for semi-busy areas where you don't need to hear every little thing.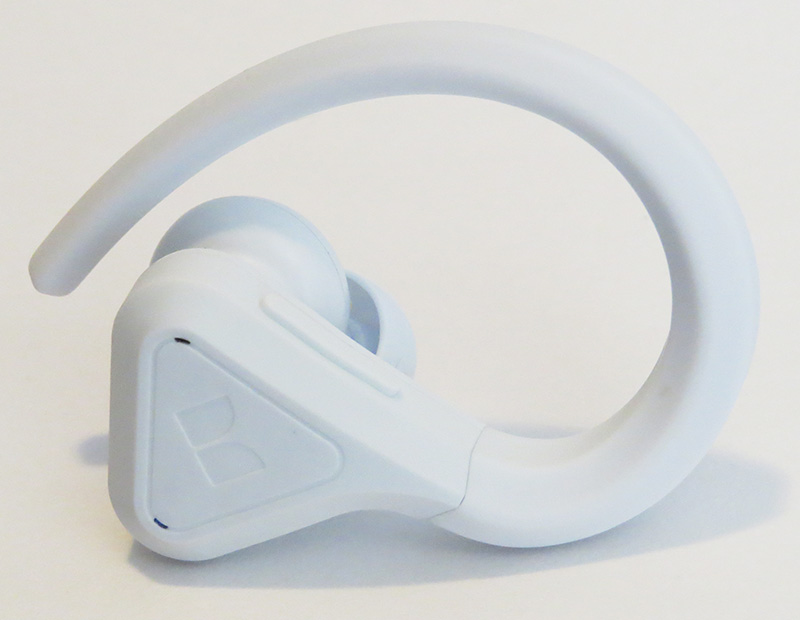 The top buttons are for turning the volume up/down and for going forward and back on your playlist. This is the most complicated button due to it being small and having two sides to it. One side will be the up button for both volume and forward, while the other is the down button. You press it once to change the volume while pressing it for two seconds changes the track. It works, but you just have to get used to how to press it to not accidentally change tracks or blow your ears out while trying to do so.
So I got the headphones on, paired, turned ANC on, and started my playlist. I tried a variety of different songs ranging from rock to K-pop. The K-pop, regular pop, and anything without heavy guitar sounded absolutely fantastic. I was actually very impressed with the quality. There was a good amount of bass, mids were solid, and even the highs were able to be heard, though they definitely focus more on the lows and mids.
Due to the focus on the lows and mids, however, once you started adding more rock style into the mix, the sound got a little jumbled. The bass with the guitar was almost too much with heavy rock, while alternative and classic rock was noticeable, but not game breaking. If you listen to mostly heavy rock or heavy guitar music, these might not be the best fit for you due to this. Anything moderate and below should be just fine, however.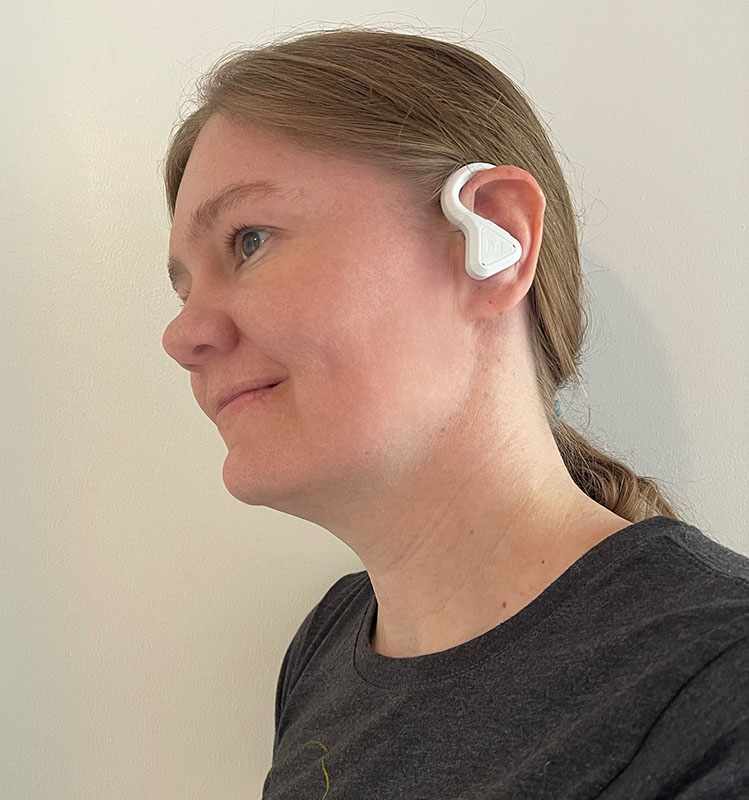 I was lucky enough to take a plane trip while writing this review, and I was pleased with how they worked for the two hours on the plane. They were comfortable until the very end, which the inner part of my ear started getting sore due to the pressure despite changing out tips to find the perfect fit. They stayed firmly on my head walking onto the plane, using the restroom, and through the airport. Unlike the Airpod Pros, I had no worry that they'd suddenly fall out of my ear if I dozed off for a bit. On the way back, I only wore them for two hours on the plane, and I had no soreness in my ear. Could I have just a weird shaped ear? Maybe, but it is worth noting for those whose ears get sore easily.
What I like
Good bass
Full sound
Stays securely around the ear
What I'd change
Ear got sore after a few hours
Bass and mids almost too much for some rock songs
Final thoughts
Overall, I felt that the Monster DNA Fit headphones were pretty good for a couple hours of daily use, but might make your ears a little sore if you plan several hours of wear. Sound wise, they are bass focused, with the bass sometimes drowning out the mids/highs with heavier rock music. If you listen to pop or non-rock music, they'd be great for running as they stay well in your ear, but if you are a rock fan, I'd recommend looking elsewhere.
Price: $129.99
Where to buy: Monster Website
Source: The sample of this product was provided by Monster.