We use affiliate links. If you buy something through the links on this page, we may earn a commission at no cost to you. Learn more.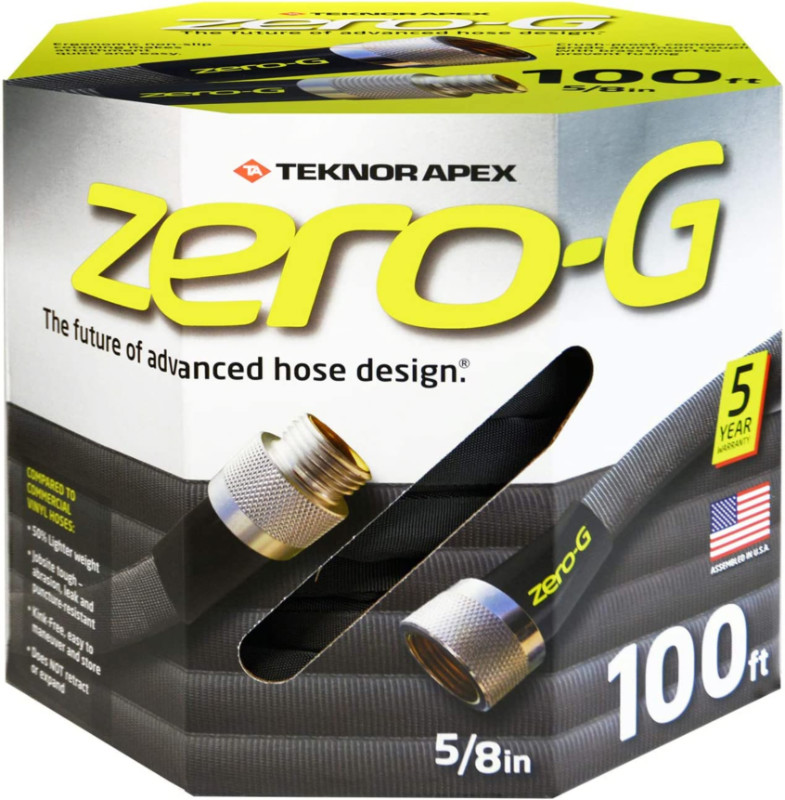 NEWS – My Zero-G garden hose from 2018 is still performing perfectly. I bought it myself, leave it outdoors, and it works like a champ. If this sounds like a commercial, sorry, but this mundane, 'everybody needs one' product has been a good one for me, so this is an uncompensated endorsement. This hose has lasted well and its product claims have been true for me.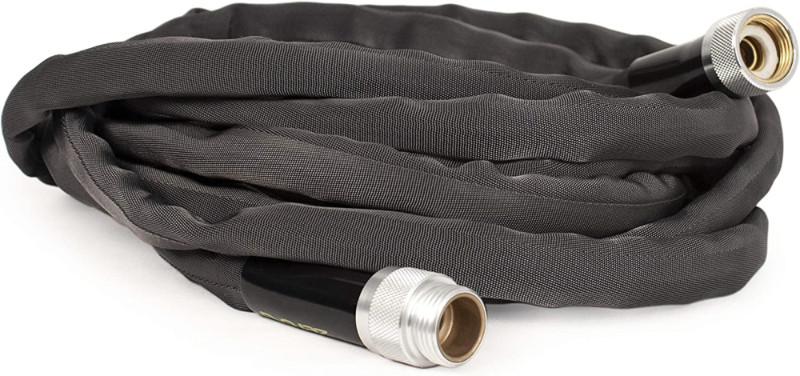 Teknor-Apex claims, the "Zero-G® hose is up to 50% lighter in weight than standard garden hoses which provides for easy coiling, maneuverability and compact storage. The hose is equipped with an abrasion and puncture-resistant outer cover for long-lasting performance.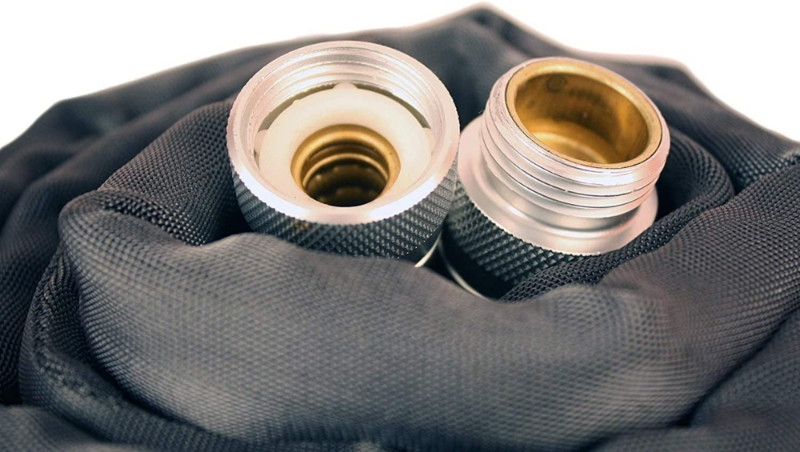 This garden hose features improved ergonomic grips for easier attachment to spigot and accessories. The commercial-grade crush-resistant couplings with female brass threads helps prevent corrosion. Works with all of your hose attachments so all of your watering can be done with one lightweight hose."
I bought a 100' section, and a 50' section. With most hoses you link together, you expect leakage out there where the two sections join. My two sections don't leak where they join. I get a little drip at the foundation hose bibb but the bibb is 30 years old. 
The Zero-G is easy to pull out for yard use or car washing, and with the water off and drained mostly out of the hose, it's easy to coil it behind our bushes when it's time to put it away.
As a young homeowner, I was buying new hose every two seasons. The yellow ones would get moldy and brown, the skinny green ones would split or bulge under pressure. My 5-year-old Zero-G hose is ready for yet another spring. The 100' Zero-G hose is sold at Amazon for $69.98, and at the big hardware retailers.