We use affiliate links. If you buy something through the links on this page, we may earn a commission at no cost to you. Learn more.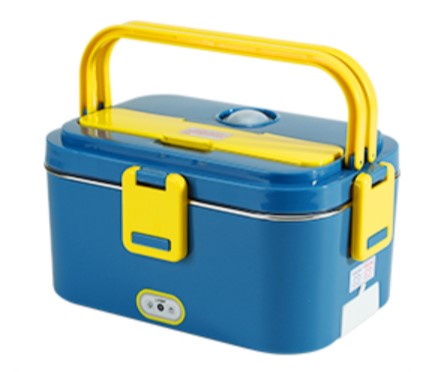 NEWS – Did you know that you can bring a homemade hot lunch with you while you are traveling or out on a job site? The COZYEXPERT 60W Electric Lunch Box allows you to do that. This lunch box supports 110V home/office use, 12V car use, and 24V truck use and it can heat up your food reasonably quickly (summer: 25-30 minutes; winter: 35-50 minutes).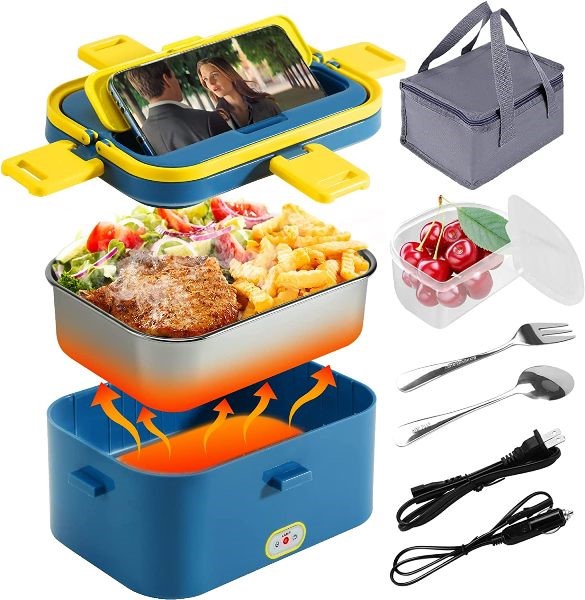 This electric lunch box comes with a 12V/24V vehicle power cable, a 110V power cord, a stainless steel spoon and fork, a lunch box bag, a 1.8L removable stainless steel container, and a 0.45L plastic container. The lunch box also contains a silicone seal and four latches to prevent leaks. The outside stays cool while it heats your food. Additionally, the compartment inside the top of the lunch box that stores the fork and spoon can be used to hold your phone.
Clean-up is easy. The stainless steel insert, plastic container, and fork and spoon are dishwasher safe. However, the outer part of the lunch box is not dishwasher safe and should not be immersed in water.
I don't have this item, but it seems like an ideal way to reheat leftovers for lunch especially if you travel a lot.
The COZYEXPERT 60W Electric Lunch Box is available from Amazon for $29.99.