We use affiliate links. If you buy something through the links on this page, we may earn a commission at no cost to you. Learn more.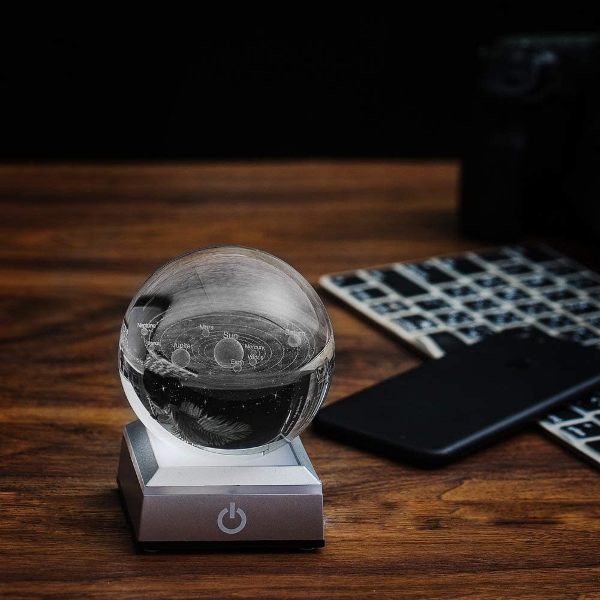 NEWS – I've always had a fascination with crystal balls – they're so beautiful! I've also always loved science. Why not combine them? The Erwei 3D Solar System Model Crystal Ball does just that! Even the names of the planets are etched inside the ball.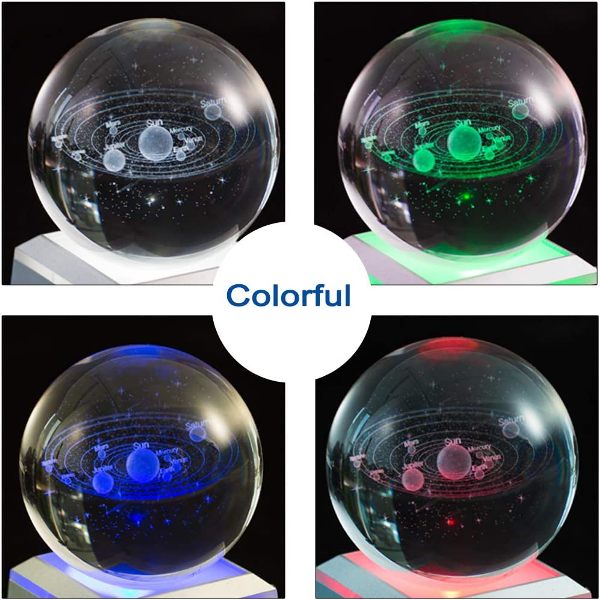 This small solar system crystal ball (it only measures 3″) sits upon a plastic LED base that illuminates the crystal ball in different colors. The base runs on either 3 AAA batteries (not included) or can be powered using the included micro-USB cable.
A couple of things to note are that Amazon reviewers have said that the crystal ball is smaller than expected and some have had issues with the base (it quit working). Even so, I can totally see myself getting this just for the solar system inside the crystal ball. 😀
The Erwei 3D Solar System Model Crystal Ball is available from Amazon for $30.99, just in case you too like crystal balls with our solar system in them!