We use affiliate links. If you buy something through the links on this page, we may earn a commission at no cost to you. Learn more.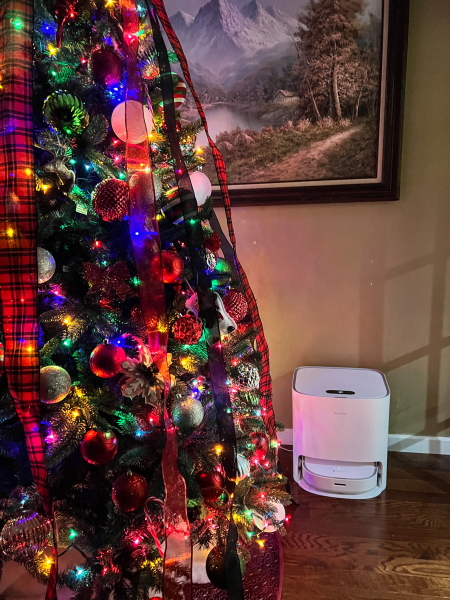 REVIEW – A few years ago, I reviewed a couple of robot vacuums that were amazing at what they could do. Over the years I continued to use them but also noticed that on many occasions the floors were not properly vacuumed or mopped. Fast forward to today, and I get to test and review this Dreametech Bot W10 Wet and Dry robot vacuum that seems like it is great at vacuuming and mopping and it even wets and cleans its own mops. Is this too good to be true? Let's see if it actually works.
What is it?
The Dreametech Bot W10 Wet/Dry robot vacuum offers 3 modes via the app—vacuuming, mopping, and all-in-one cleaning. It sweeps the carpets, mops the bathroom, or vacuums and mops hard floors. The ultrasonic carpet detection ensures W10 recognizes the carpet in advance and plans the route according to its current cleaning mode. In vacuum mode, it automatically ramps up to max suction when it detects carpeting. In other modes, the W10 makes a detour around the carpets to avoid wetting them. It targets, measures and maps.
What's in the box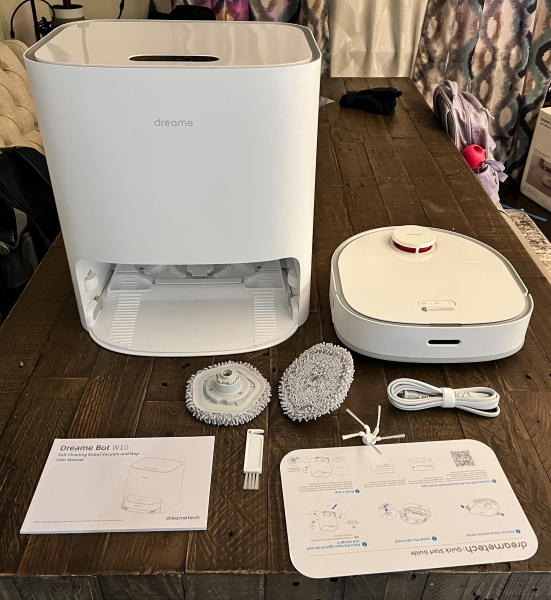 1 x Dreametech Bot W10 Wet and Dry vacuum
1 x Self-wash base
2 x Mop Pads
1 x Side Brush
1 x Cleaning Tool
1 x AC Power Cord
1 x User Manual
Design and features
Features


Specifications




This vacuum is made mostly of plastic. There is a main hub that the vacuum slides into and makes its connections for charging, damping its mop, and self-cleaning. The vacuum is a standard robot vacuum with brushes and connections for the mops underneath and a connectivity button on top.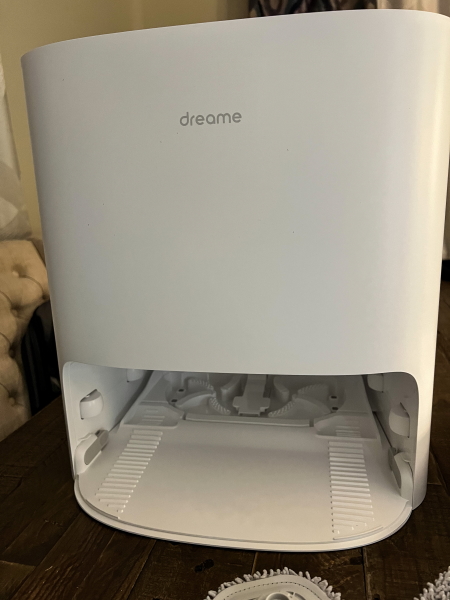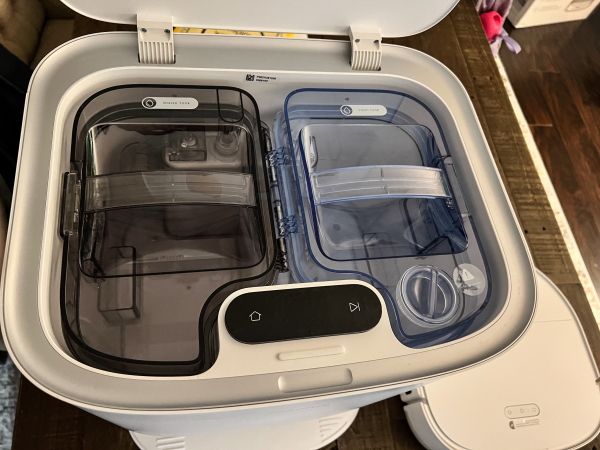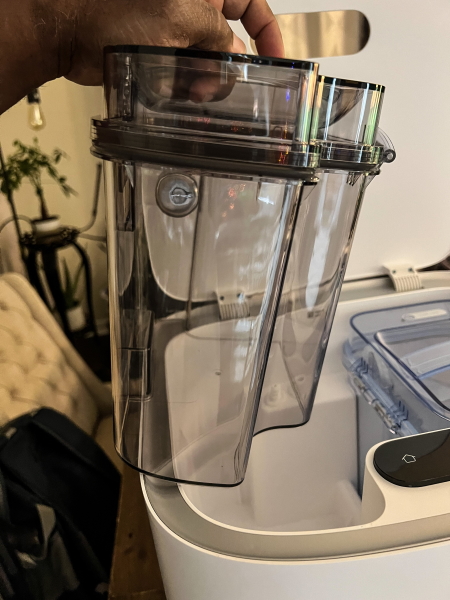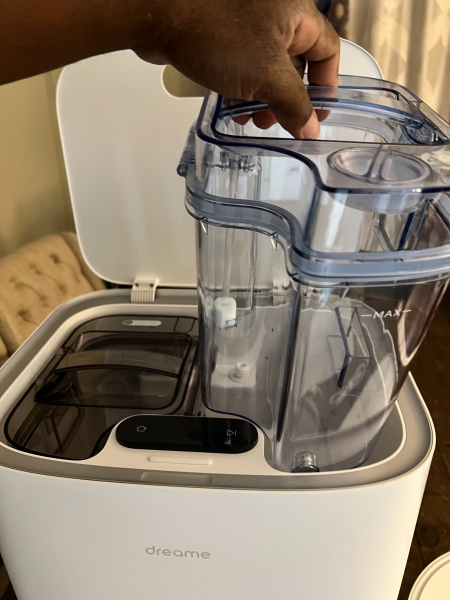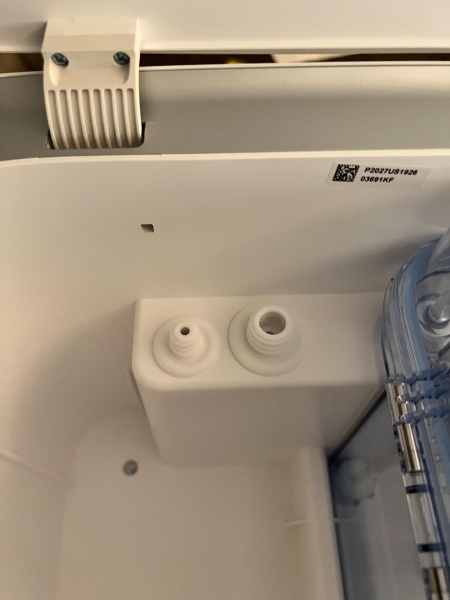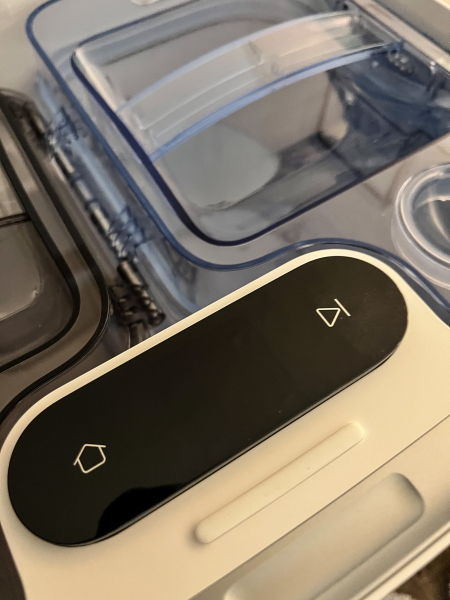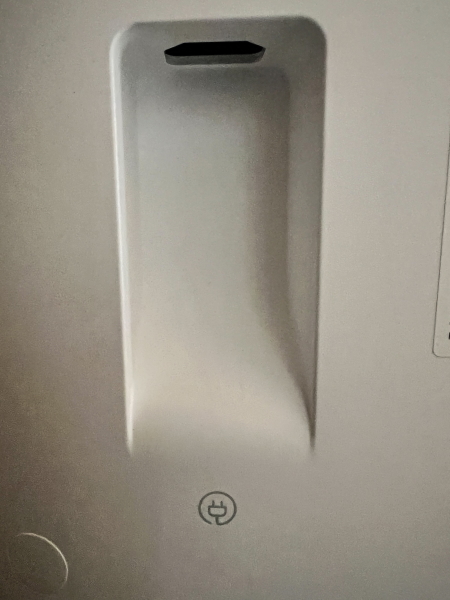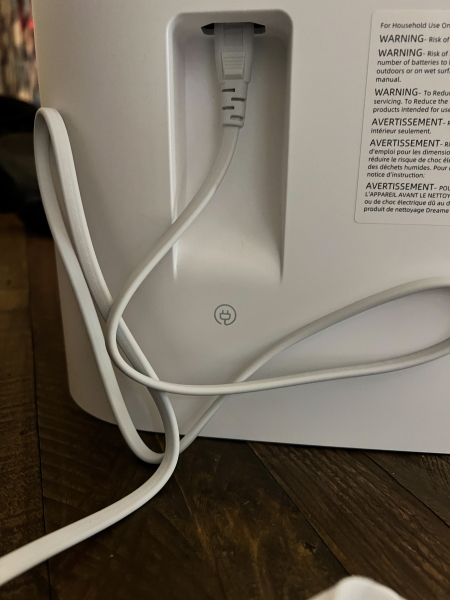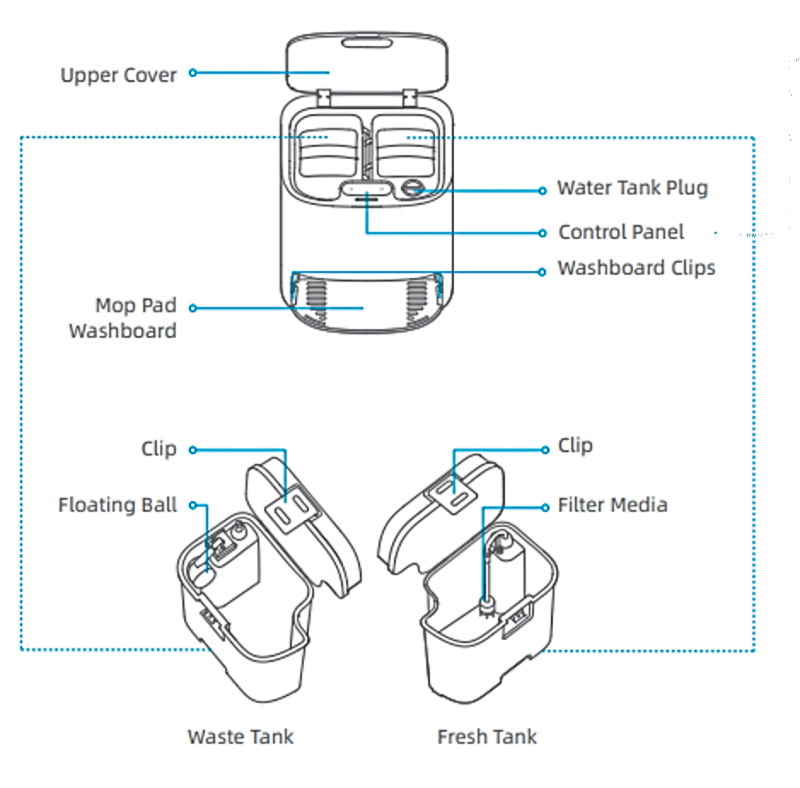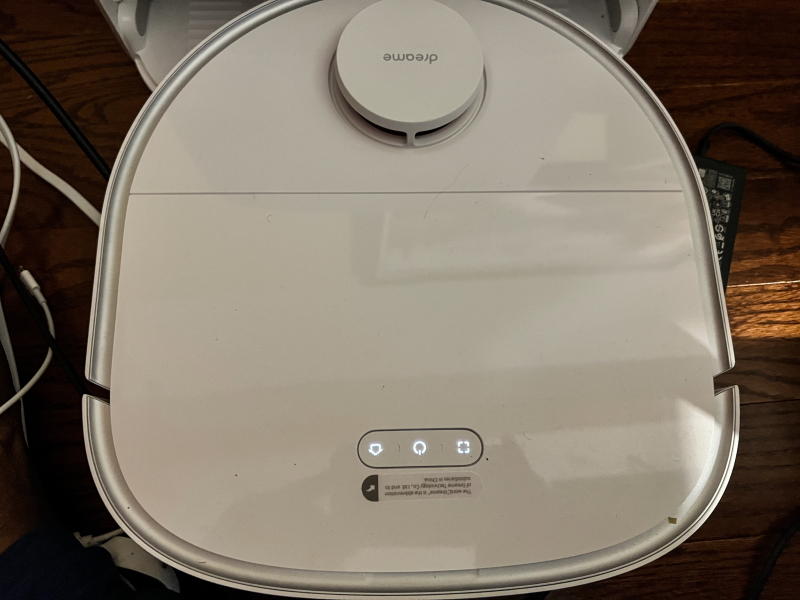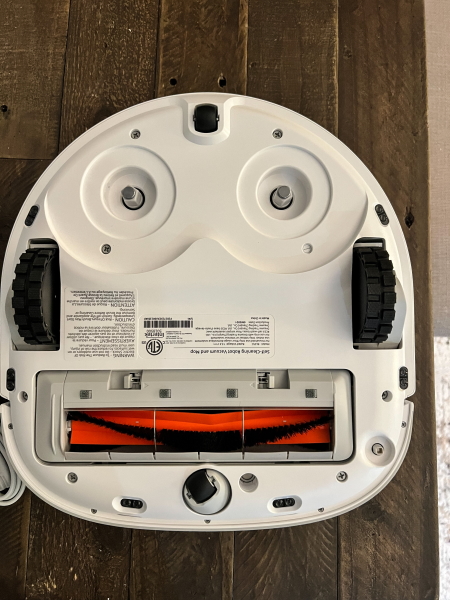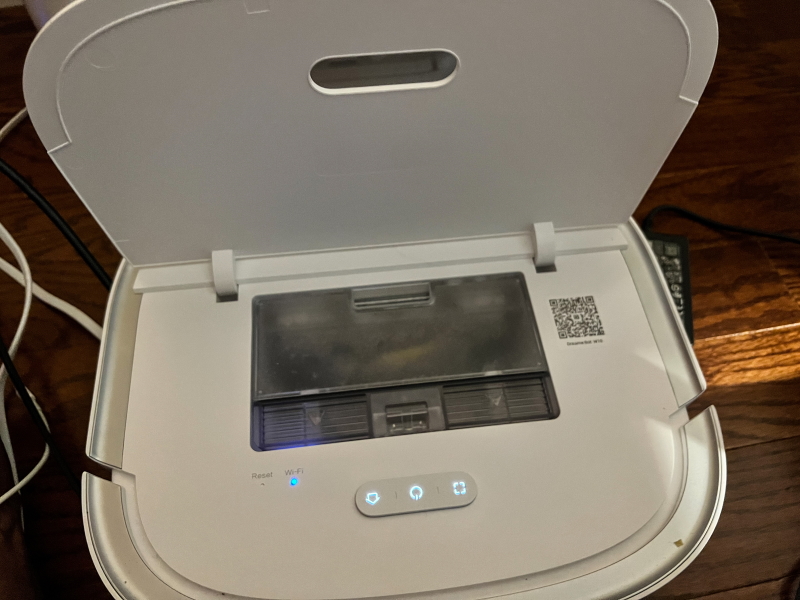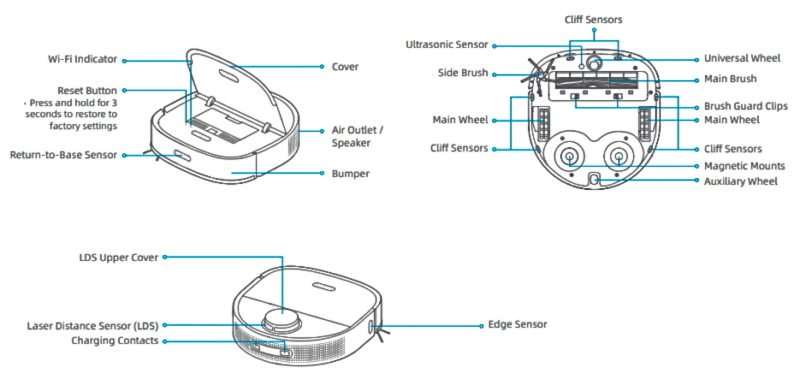 Performance
Once I put the pieces together which is really simple, the next set was to charge it fully. It has visible LED and audio charging communication.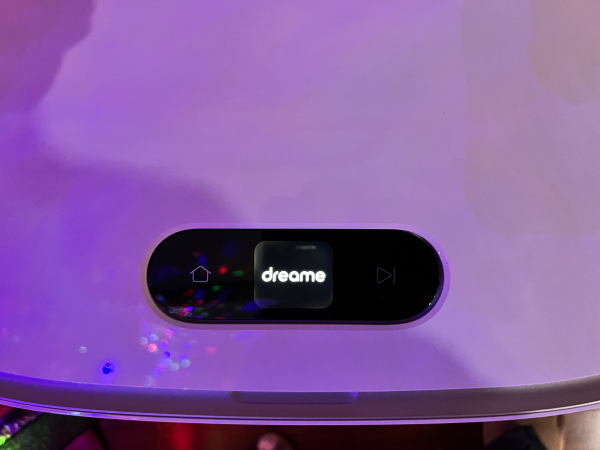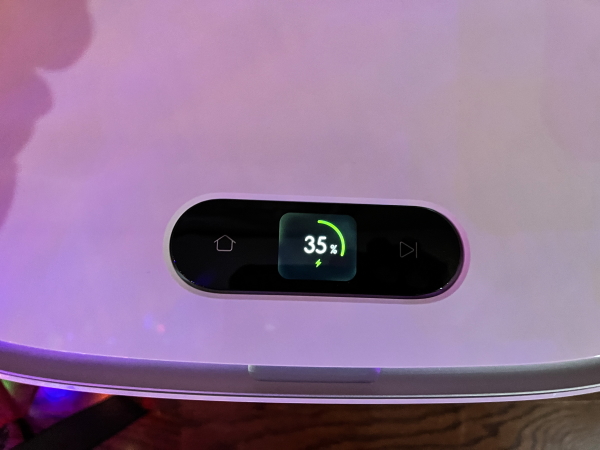 Once the device is charged, I downloaded the app, created an account, and added the Dreametech Bot W10 Wet and Dry robot vacuum. It is very important to note that this device only connects to 2.4Ghz wifi, and if you are like me and use multiple extenders around your house, you will have to disconnect them all so that the vacuum's only option is to connect to your main wifi source modem/router. It also does not seem to work well with auto-negotiation. I have multiple extenders and multiple devices connected to each extender, so I actually purchased an access point and separated the 5Ghz/2.4Ghz bands so that this device could connect specifically to a 2.4Ghz connection without trying to work with auto-negotiation. That worked and all has been well since. Here are a couple of screenshots from the app: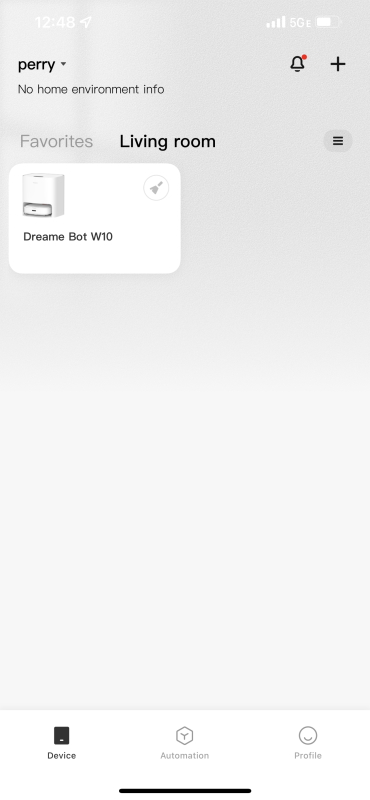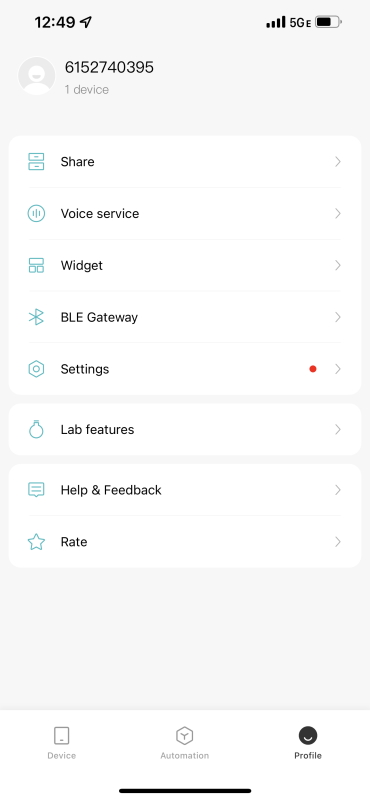 The first task is to have the vacuum map the area available for vacuuming. The app shows the process and progress, and the video shows the vacuum in action:
Here it is mopping on tiled floors:
The vacuum lid opens to reveal the dust container and filter. You also to use the app to select the suction level and also the cleaning mode to tell it whether to clean/vacuum or mop and to what level.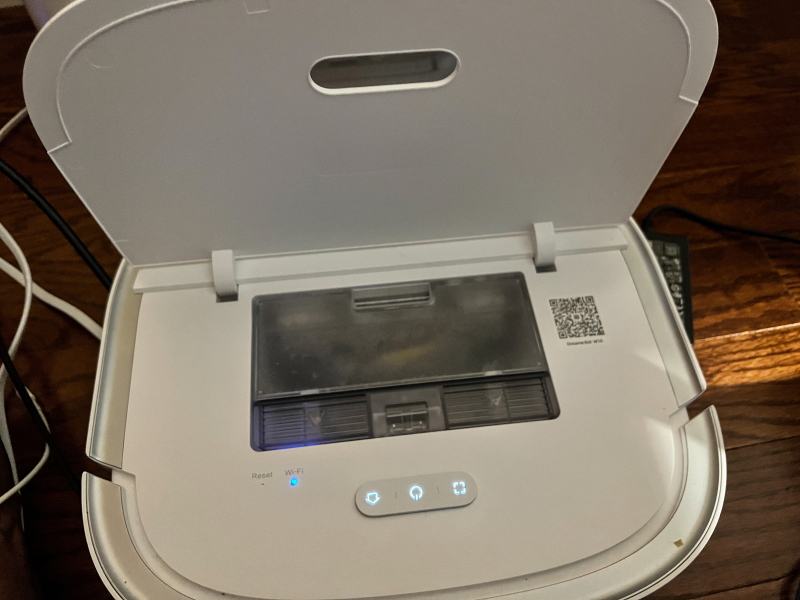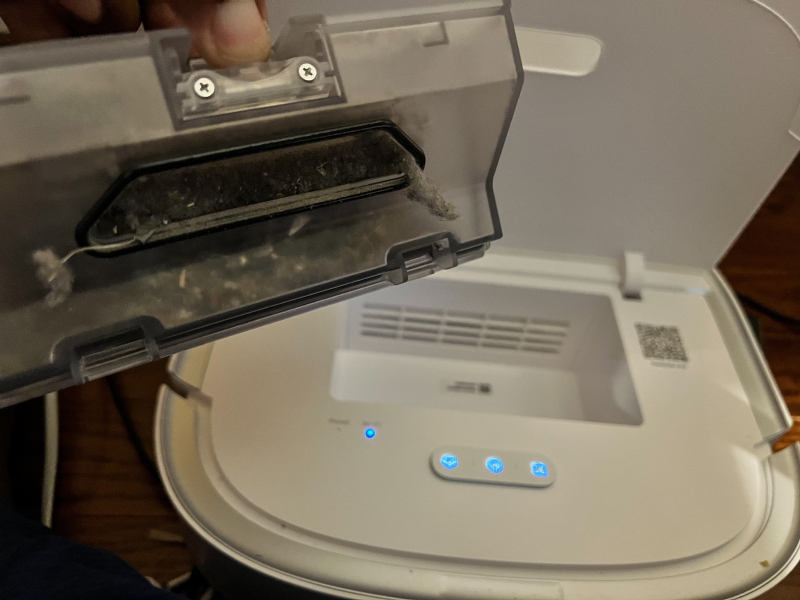 Overall, this vacuum performs well for both cleaning/vacuuming and mopping. The self-cleaning feature is especially nice since the vacuum can mop and then go back and rinse if necessary and continue to mop.
The mapping process is easy, and as long as you take the time to move unnecessary objects out of the way, you will get a good coverage area of cleaning. As I mentioned before, if you have a more complex network, you may experience issues when you have to initially connect it to your network, However, since I connected it successfully, it has not once lost its connection. The only negative comment that my wife made was in regards to not being able to add some type of cleaning agent to the water reservoir for mopping. The instruction manual clearly states that doing so may damage the vacuum. She really likes the suction adjustment option and out of all the vacuums that I have tested, this one did the best vacuuming job and it was a very good job. I can also confirm that when mopping, the vacuum can differentiate between floors and tiles vs carpet so that it does not attempt to mop a carpet.
What I like
Sleek look
Build quality
That it vacuums and most using nice mop attachments
That is self-cleans
It is very easy to set up and use
Does a good job vacuuming and mopping
Easily integrates with Amazon Alexa
What I'd change
Make it capable of connecting to both 5Ghz and 2.4Ghz wireless connections
Design a way to use cleaner/disinfectant in the water when mopping
Final thoughts
So, I am basing my conclusion on my observation but more on feedback from my wife since she has been using the Dreametech Bot W10 Wet and Dry robot vacuum quite often. As I mentioned at the beginning of this review, I have tested other models and have liked them to some degree. My wife really likes this one. She loves that it really picks up dirt effectively and efficiently. Some of the other models would skip over some debris and leave it behind. Whatever we threw on the ground to represent normal household dirt, this vacuum picked it up. to also mops quite cleanly and nicely and the fact that it cleans itself so that it is not dragging a dirty mop over any surface makes it a winner. Well done.
Price: $1089
Where to buy: Dreametech website
Source: The sample for this review was provided by Dreametech