We use affiliate links. If you buy something through the links on this page, we may earn a commission at no cost to you. Learn more.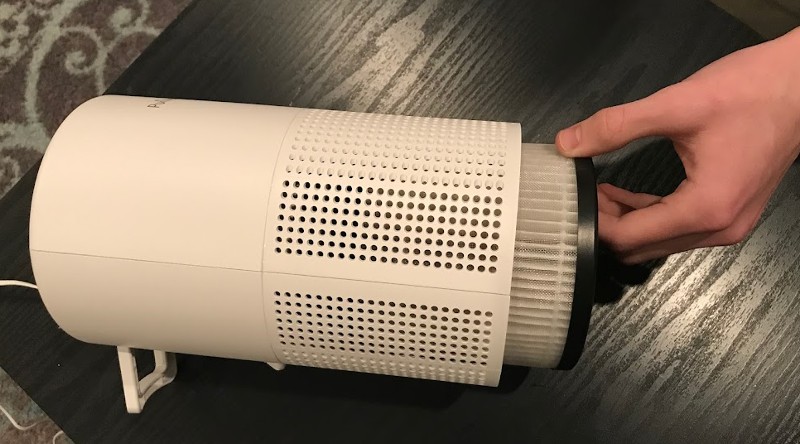 REVIEW – When my husband and I got COVID, one of the first things we did was buy a large air purifier for our main living area, in an attempt to prevent our sons from catching the virus, too. It's hard to say if the air purifier was to thank, but our boys never tested positive. When we had the chance to review the Purivortex AC201B air purifier which is a smaller unit. My teenager volunteered to keep it in his room, both to stave off seasonal allergies and to save his friends from sharing germs when they visit.
What is it? 
The Purivortex AC201B air purifier is a small air purifier with a four-layer HEPA filter that eliminates 99.97% of pollutants. It has a light, timer and three running speeds (high, medium and low).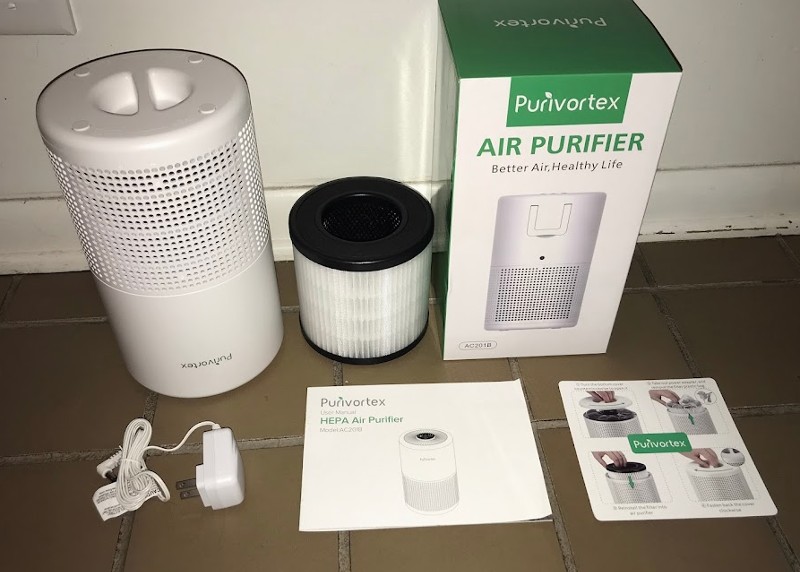 What's in the box?
Purivortex AC201B air purifier

Filter

User manual

Info card

Power cord
Hardware specs
Product dimensions: 5.5 x 5.5 x 8.5 inches

Item weight: 2 pounds

ASIN

B099PL7Q9T

Model: AC201B

Effective range: 161 sq. ft/10㎡

Adapter Input: AC 100-240V 50/60Hz

Power supply: 6W

Rated power: 12V 0.5A

Noise level: 20-40dB

Speed: I(low) /II(medium) /III(high)

Item Dimension: 5.5 x 5.5 x 8.5 inches
Setup
Setup was easy. After removing the packaging, we slid the filter into place.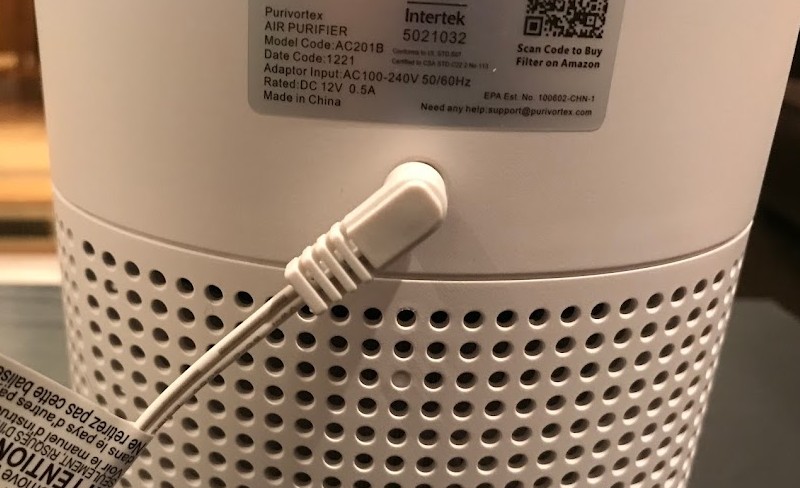 Then we attached the power cord, plugged it in, and pressed the Power button. Like I said, easy.
The Purivortex AC201B air purifier is lightweight (2 pounds) and small (5.5 x 5.5 x 8.5 inches) with a little handle, which makes it very portable.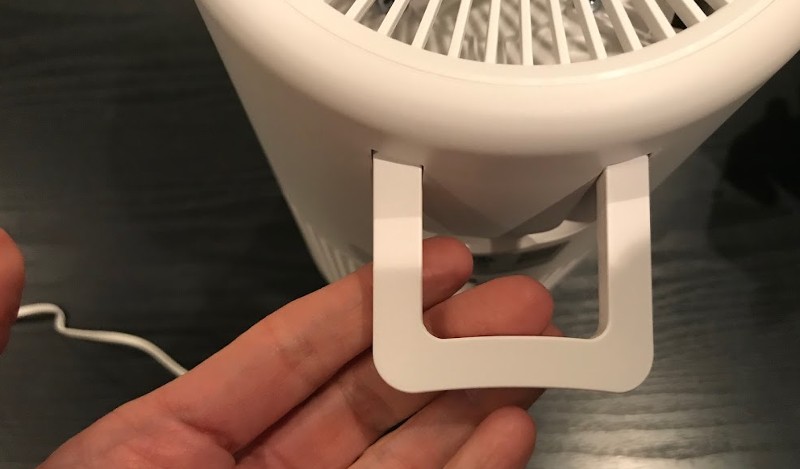 Performance
When you turn on the power, the machine glows yellow and defaults to low speed.
You can press the fan button once more to turn the speed up to medium, and again once more for high speed.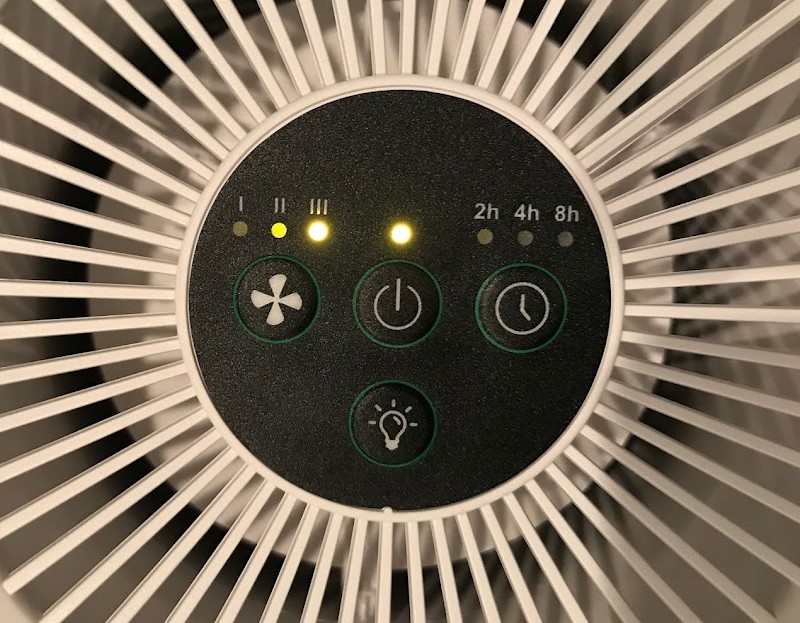 With the buttons, you can set the timer for 2, 4 or 8 hours; or you can click 2 and 8 for 10 hours, or 4 and 8 for 12 hours. 
You can turn the light on and off with the light button.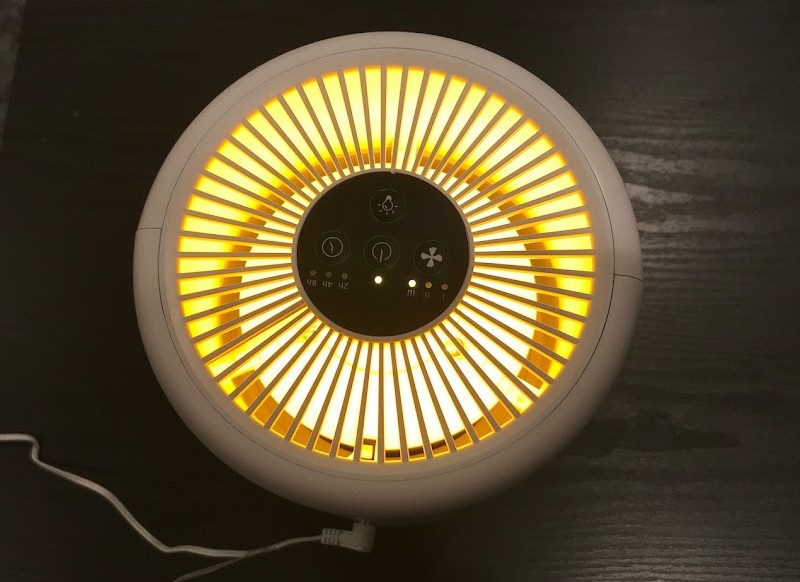 And to turn the unit off, you simply click the power button again.
After approximately 3 months of run time, the indicator light will turn blue to prompt you to replace the filter. Replacement filters for the Purivortex AC201B air purifier are $16.99 on the Purivortex website. To eliminate pollutants and odors, the filters are four layers (nylon, HEPA, carbon and paint filter).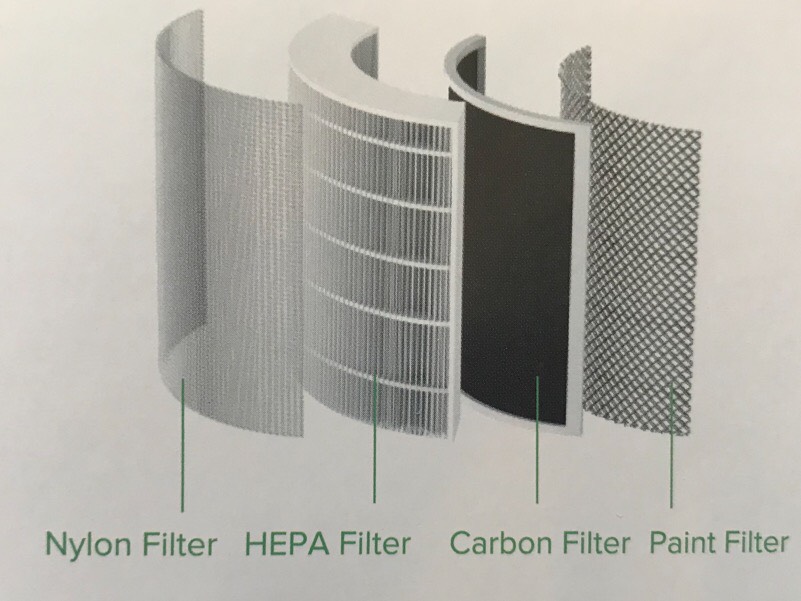 This desktop sized air purifier is neither terribly loud nor exceptionally quiet. At top speed, I would compare it to a fan on low, so it gives you a bit of white noise. This could be distracting if you have a lot of meetings and keep it right next to you or in a small space. For our purposes, the noise has never caused an issue.
It has a range of 160 square feet. We use it on Mason's desk in his bedroom, and he often has several friends huddled around his computer or hanging in his room watching movies on the projector. It's hard to test how effective this actually purifies the air, but I can tell you Mason is sick with a respiratory illness right now and none of the friends he saw this weekend, nor any of us in his household, have gotten sick. So it's entirely possible the four-layer HEPA filter helped keep his germs from spreading.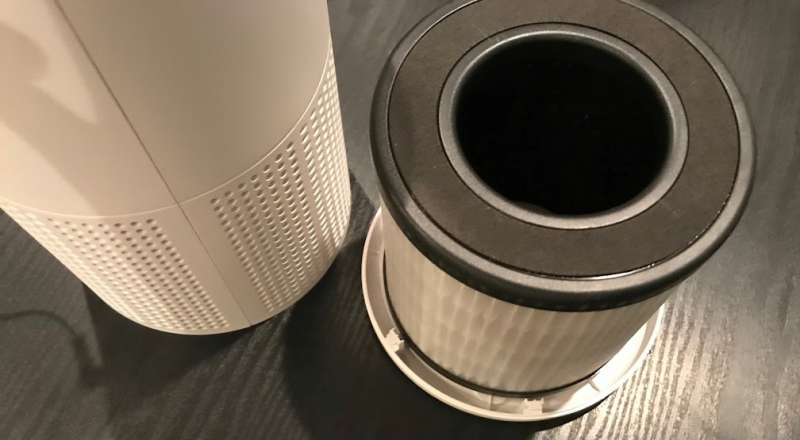 Mason also gets seasonal allergies, so it will be a good test during allergy season to see if this helps alleviate his symptoms.
Plus, since he's been using the Purivortex AC201B air purifier, I've noticed that his room smells better…and if you've spent any time with teenage boys, you know that's a big win.
What I like
Easy to use

Reduces odors
What I'd change
Final thoughts
The Purivortex AC201B air purifier is portable, easy to use, and cost-effective.
Price: $29.99
Where to buy: Amazon
Source: The sample of this product was provided by Purivortex.