We use affiliate links. If you buy something through the links on this page, we may earn a commission at no cost to you. Learn more.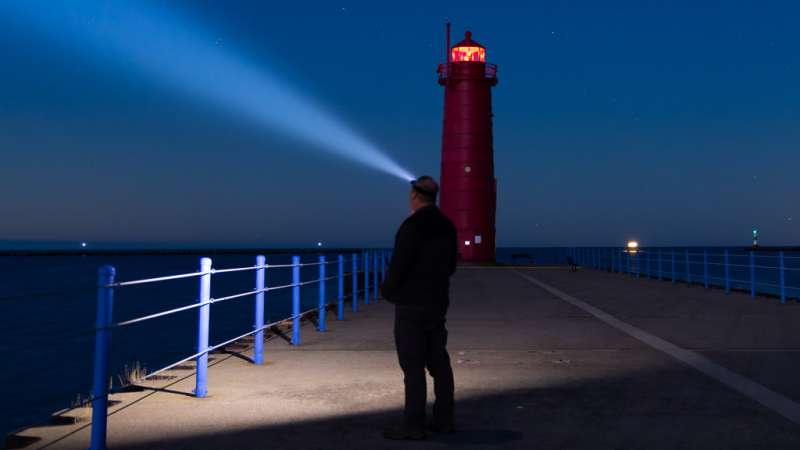 REVIEW – I've had many flashlights in the years gone by, but I've never had a decent headlamp. I've had a couple of really cheap ones, but they never lasted long. When the Cyansky HS6R headlamp review offer came along, I hoped this was my chance to get a really nice one. Was I correct? Find out after the jump!
What is it?
The Cyansky HS6R Headlamp is a triple output rechargeable headlamp.
What's in the box?
Cyansky HS6R Headlamp

USB-A to USB-C cable

Instruction Manual

Spare button cap and o-ring
Hardware specs
Battery: 2600mAh rechargeable

Maximum Output: 1400 lumens / 170 meters

Spot and Flood LED's, and auxiliary red LED

Charging: Type-C USB Port

Weatherproof: IPX8 waterproof and 2-meter impact resistance, 30-50℃ working temperature
Design and features
Perhaps one of the greatest inventions of modern man is the electric light. If you think about it, no matter where you are or what you are doing, light is the one thing you probably interact with daily. We take it for granted, but once the power goes out, you realize it very quickly.
I've spent a fair amount of time out in the dark in my lifetime. Since I was a teenager, I've been hunting, fishing, trapping, camping, and four-wheeling in the dark. I've had flashlights and hat-mounted lights, some expensive and some cheap.
The Cyansky HS6R Headlamp is advertised as a full metal TYPE-C rechargeable LED headlamp specially built for outdoor searching, rescuing, and industrial operations. When I first opened the package I would tell that this was a quality product; the fit and finish were immediately noticeable as well manufactured and sturdy. I immediately thought "yeah, this isn't going to break."
I found myself putting it to immediate use shortly after it arrived when I needed to replace a wheel bearing on my son's car. I wore it the entire time, and it was such a joy to have light wherever and whenever I needed it instead of having to move my portable garage light constantly.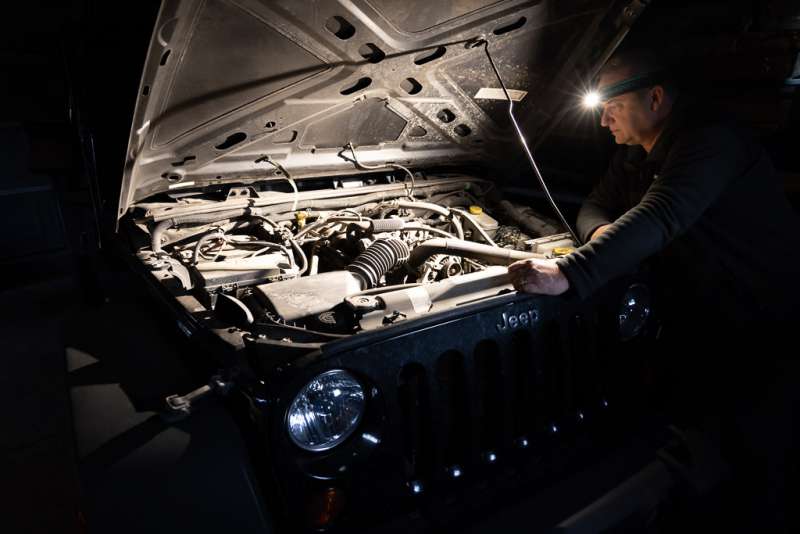 The rechargeable 2600mAh battery provided plenty of light during the 6-hour ordeal of fighting rusty bolts and seized bearings. The light was comfortable the entire time, although you do notice it's there. There's no trade-off for battery life, durability, and weight (160grams).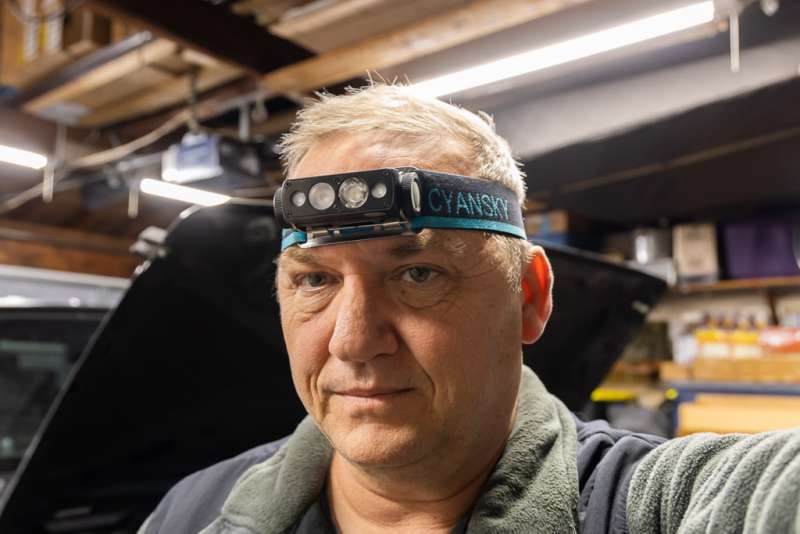 I even put the durability of the full metal construction to the test when I slipped and face-planted against the car fender. The light survived without a scratch – something I wish I could say about my face. The light is impact rated for a 2-meter drop and is also IPX8 rated for 2-meter submersible.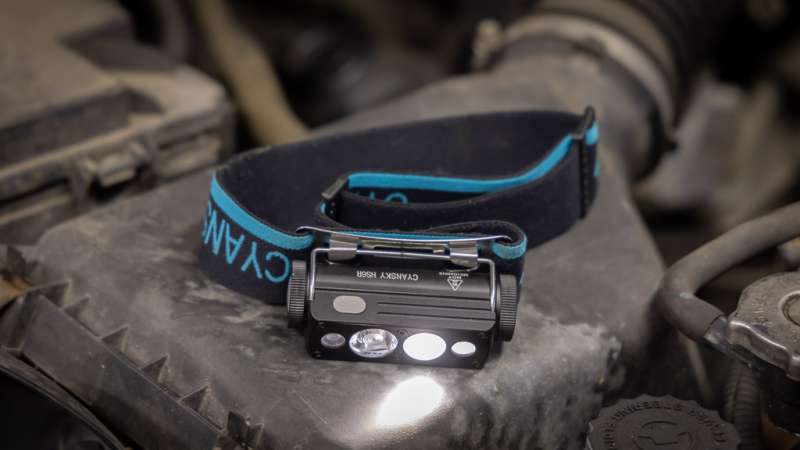 Shortly after I received the Cyansky HS6R I went out to shoot a firework show put on by the owner of a local fireworks store. While we were waiting for it to get a little darker, I decided to see how the HS6R would perform across the 20-acre field. As soon as I turned on the spotlight, I heard someone from the crowd say, "Holy cow, look at that headlamp," and another person exclaimed, "I have got to get me one of those." I smiled as the beam lit up the entire area.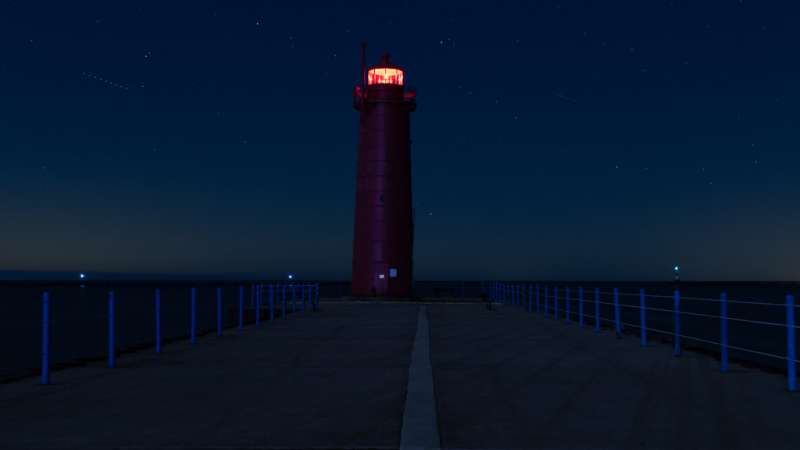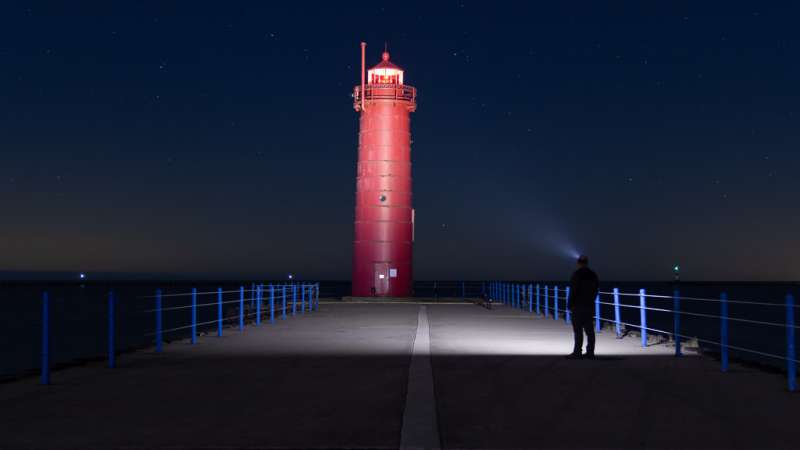 The Cyansky HS6R features two lights, the main spotlight and the auxiliary floodlights. The main spotlight mode has four output levels of 30, 150, 500, and 1200 lumens with running times of 60, 14, 3, and 2 hours respectively. The white floodlight mode has output levels of 30, 150, 500 lumens with running times of 60, 14, and 3 hours respectively. The red floodlight mode has an output of 10 lumens and a runtime of 60 hours, and can also operate on a flicker mode for up to 120 hours.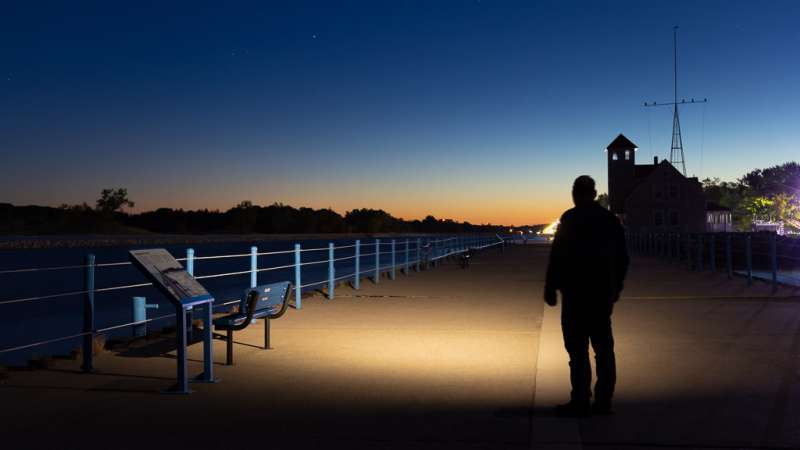 There are two operation switches, one for each mode. The spotlight switch is on the side and also doubles as the charging/battery light indicator. The floodlight switch is on the top and is almost flush-mounted yet easy to feel. The main light and auxiliary lights can work simultaneously, but I don't feel as though that would be needed as they are both quite bright.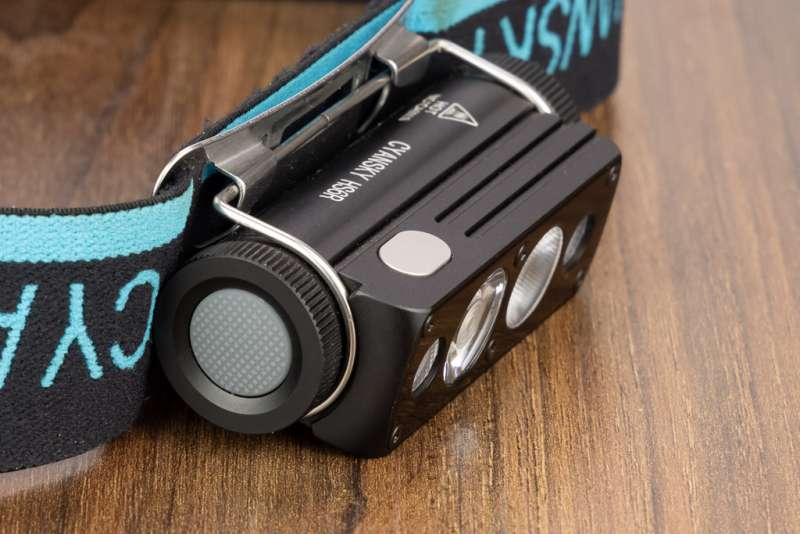 The headlamp can be worn in either orientation without modification, depending on which side you prefer the buttons to be located. The headlamp easily rotates and stays where you adjust it. The 90-degree adjustable stainless steel bracket and frame provide just the right amount of resistance to reposition without loosening knobs or other devices like some headlamps.
The USB-C charging port has a rubber cover for weatherproofing and is a welcome feature over the annoying Micro-USB ports that some other lights use. The electronics of the Cyansky HS6R feature current control, overheat protection, low voltage protection, and anti-reverse protection.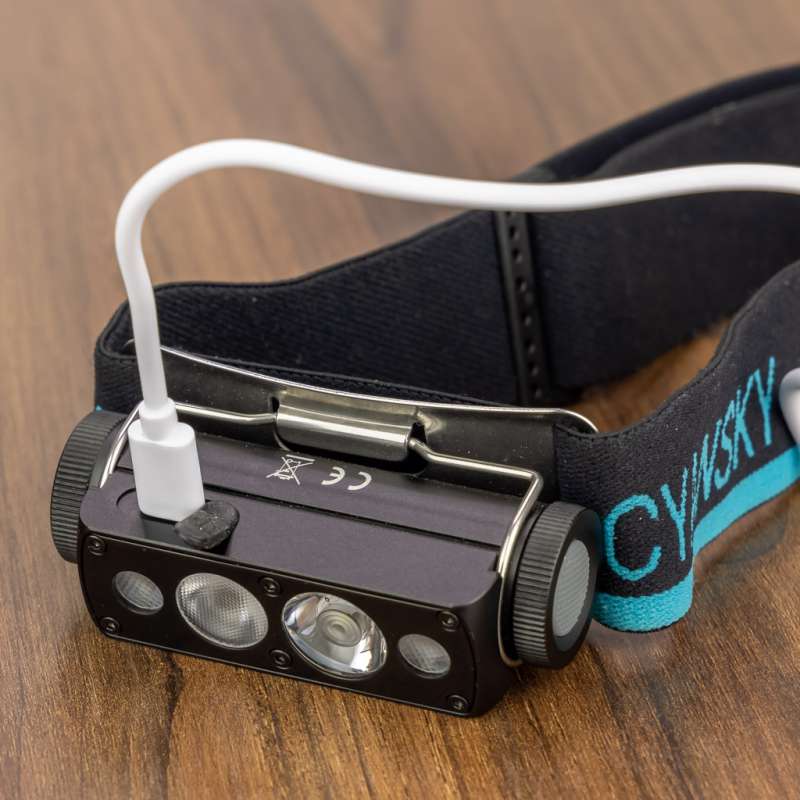 What I like
Comfortable

Bright

Easy to operate

Durable

Also compatible with CR123A batteries
What I'd change
Final thoughts
I have thoroughly enjoyed the Cyansky HS6R triple output rechargeable headlamp. It has aided me in working on vehicles and lighted my way while fishing and taking photos. It will surely go with me on all of my outings!
Price: $74.95
Where to buy: Cyansky
Source: The sample of this product was provided by Cyansky.