We use affiliate links. If you buy something through the links on this page, we may earn a commission at no cost to you. Learn more.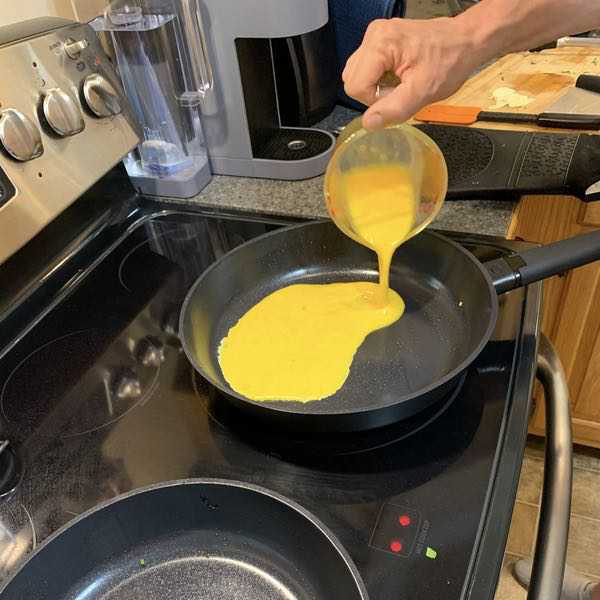 REVIEW – Stylish nonstick pans that legit hold up in the kitchen? The Zavor Noir Cookware looks like the real deal, my friends. But don't take my word for it. Let's go cook some stuff and see. To the review!
What is it?
Zavor Noir Cookware is nonstick cast aluminum cookware set that features removable handles that can be switched for different colors, a ceramic/titanium hybrid nonstick surface, and compatibility with all cooktops including induction.
What's in the box?
The full Zavor Noir Cookware lineup offers a dutch oven, a saute pan, sauce pans, a grill pan, and matching lids for some pieces. I'm testing the 10″ and 12″ skillets for this review with black handles (6 different handle colors are available).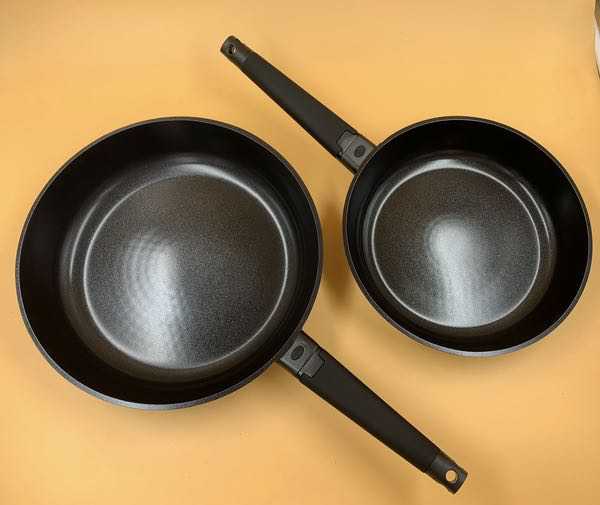 Hardware specs
Lightweight cast aluminum construction
Whitford Fusion Ti coating (ceramic/titanium bybrid) that is BPA, PFOA, and PTFE free
Compatible with all cooktops, including an induction-compatible base
7″ handles with silicone grips
Skillets are dishwasher safe & oven safe to 550 degrees with handles removed
Design and features
There's no doubt that Zavor Noir skillets are sharp looking, as you'll see in the review pics. Here's what they look like right out of the box. I flipped the 10″ pan over so that you can see the bottom.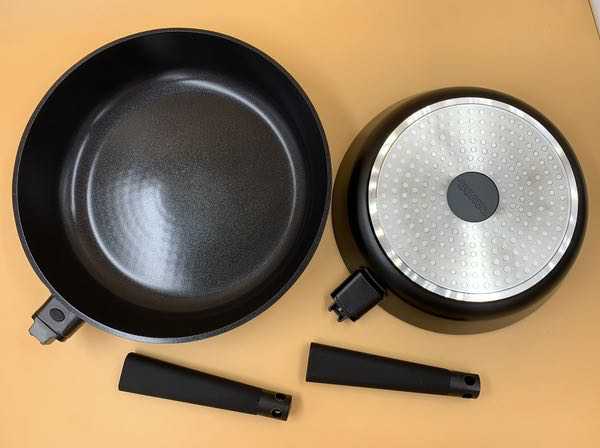 Look at that gorgeous nonstick surface! These pans are coated in a fancy ceramic/titanium hybrid coating that promises better performance and durability than other ceramic surfaces. It's also BPA, PFOA, and PTFE free. And so shiny. BEHOLD!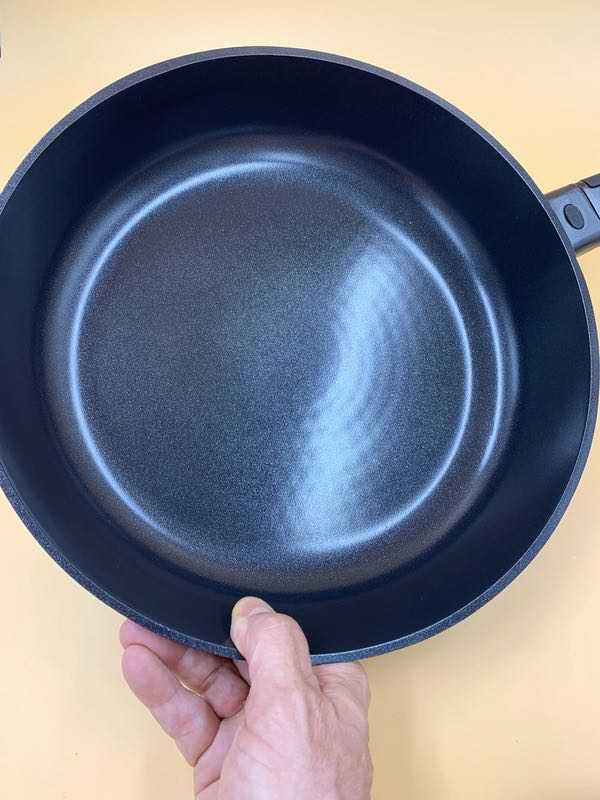 The underside of the Zavor Noir Cookware pan is a metal surface that is compatible with all cooktops, including induction. I had a nonstick pan for a previous review that scratched my glass top. There will be none of that here; it's got a nice smooth finish to make it safe on all those surfaces.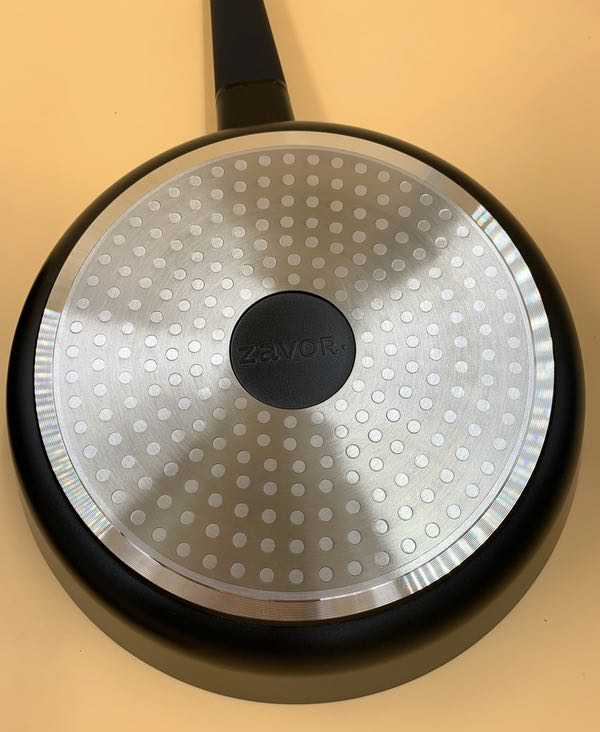 Your handles are removable and available in 6 different colors. The handle is wrapped in silicone, which is nice for protecting your hands from the heat. They also have holes in the end cap so that you can hang 'em on a hook if you like.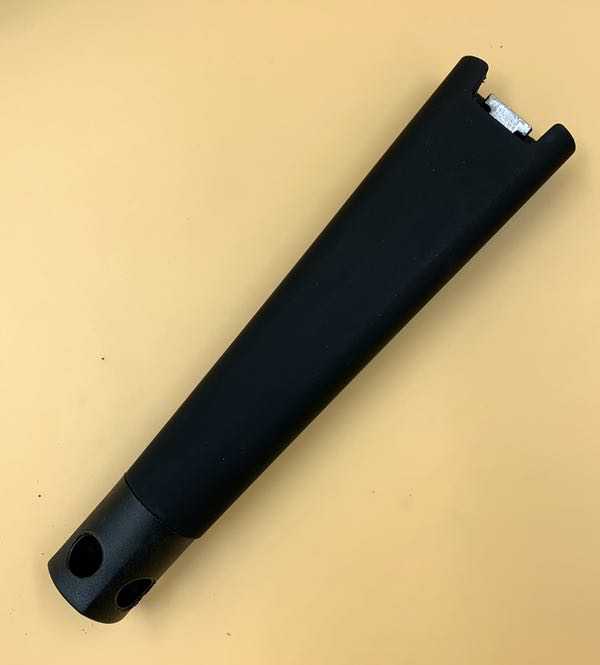 That end cap serves another purpose. See that little bit of metal poking out of the end of the handle? When you twist the end cap that bit of t-shaped metal extends or retracts into the handle. It mates to a slot on the underside of the pan: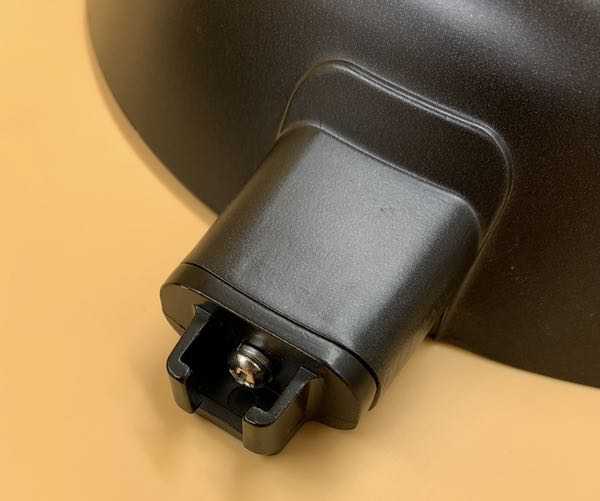 You'll loosen up that handle, and the metal bit slides into the slot on the pan…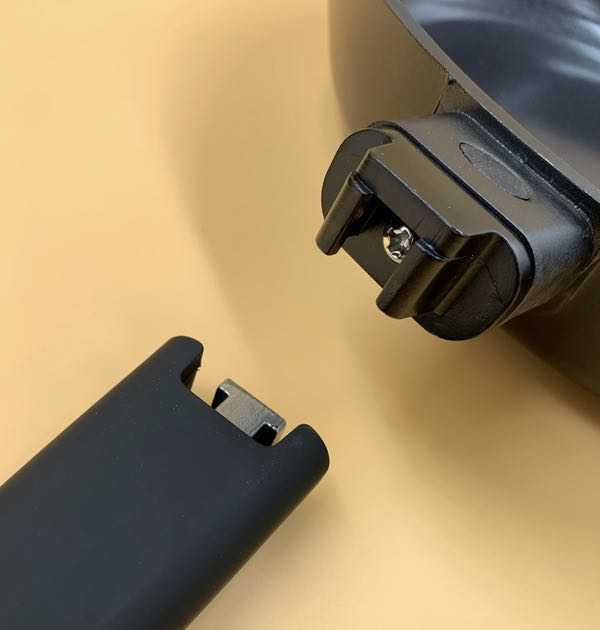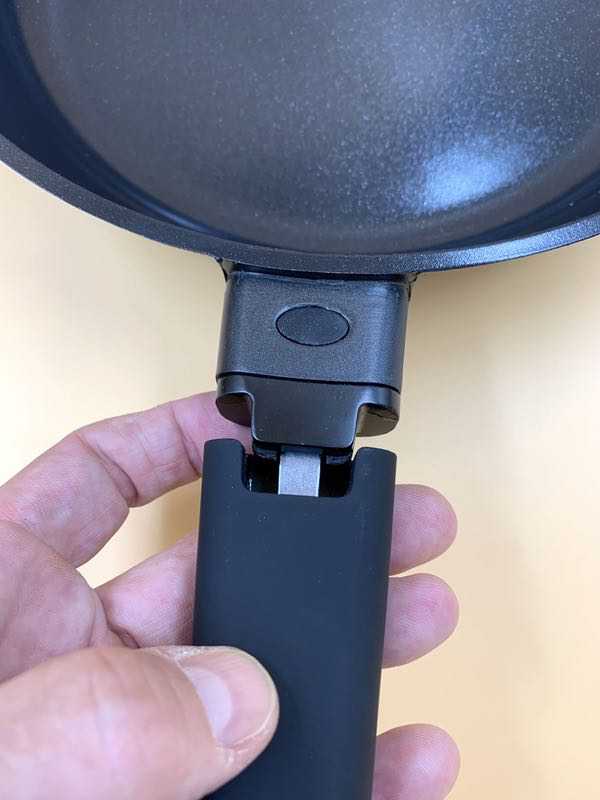 … then you'll twist the cap to lock it into place. This makes for a rock-solid mount when locked in.
The removable handles enable you to store the pans in a much smaller footprint in your kitchen. Check out the comparison below. On the left, I have my 12″ nonstick and carbon steel pans. On the right are my two new Zavor Noir plans.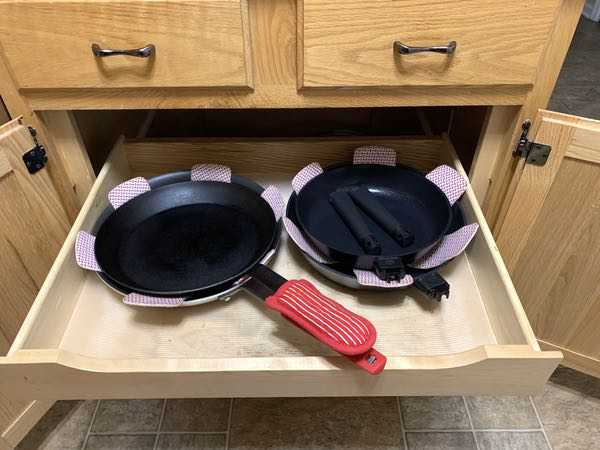 See the difference? More room for the things! I have big drawers for my pots & pans, but those removable handles will be a huge plus if you have smaller cabinets in your kitchen.
Performance
If we're testing nonstick, the first thing I like to do is eggs. Eggs will make or break a nonstick surface pretty quickly. I'm doing two omelets at once with sauteed vegetables and cheese (as one does).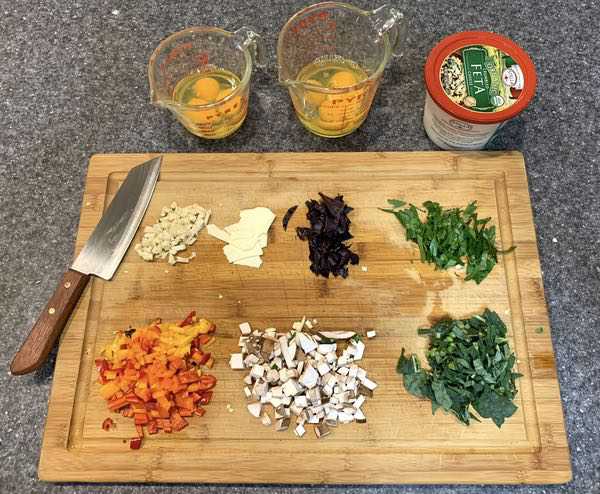 I started with a sautee of vegetables. The thick pan walls may not add a lot of weight, but they build up solid heat retention after a brief warmup.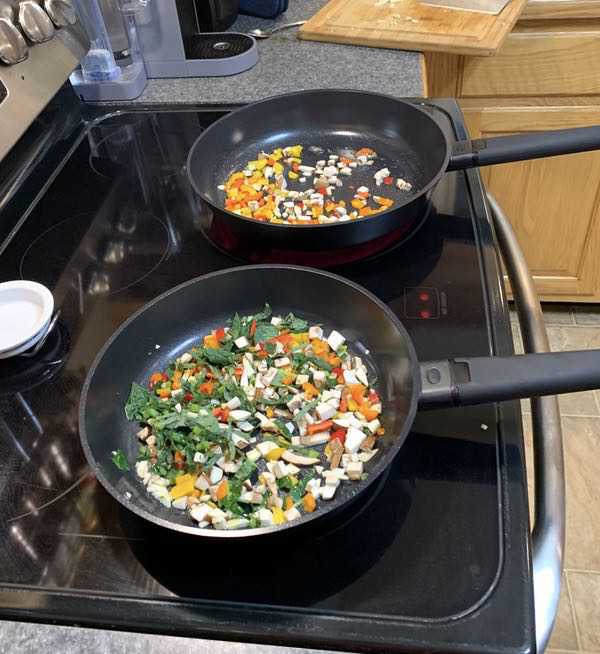 Like any nonstick product, Zavor recommends using wood or plastic tools. I'm using a rubber spatula here.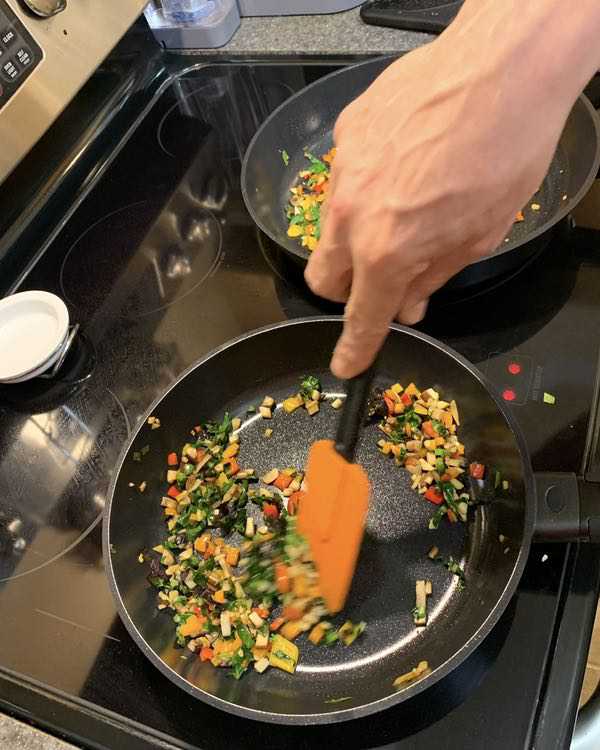 The vegetables just slide along that surface, building a nice little sear. I got those out and dropped the eggs with no additional oil.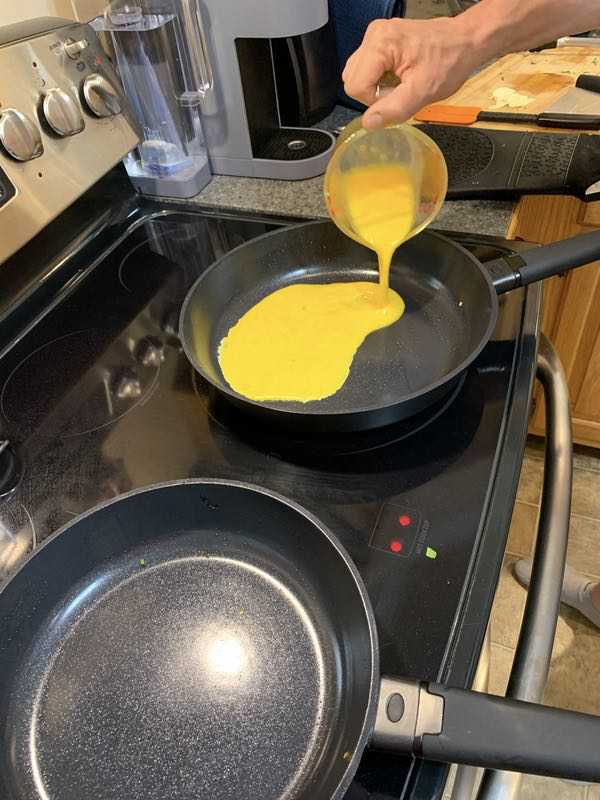 And here's the egg drop in pan two. I like to agitate the surface a bit & whorl it around to get even cooking on the eggs. Check out how nothing is sticking to the surface!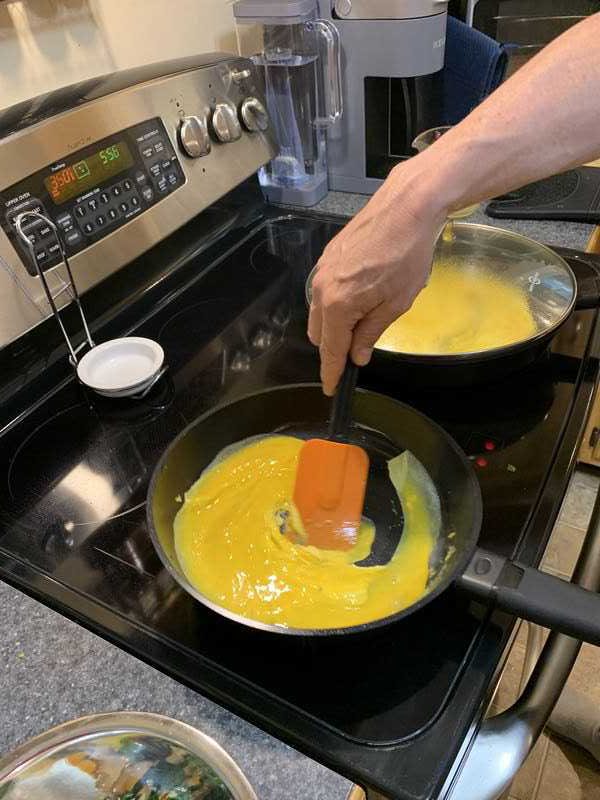 I drop my fillings in next and cover the pans for a moment. Note that the lid you see did not come with my set.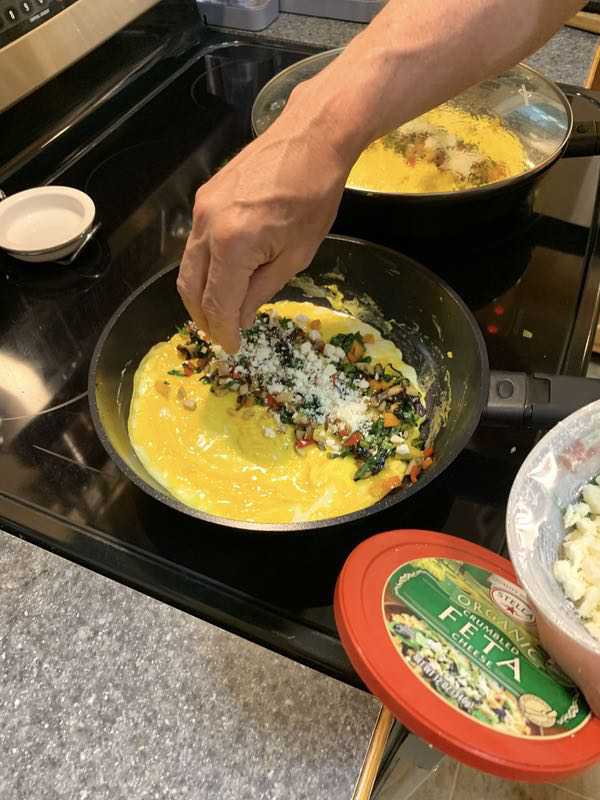 And then we plate. This is the 10″ pan. The eggs just slide right out. I have a little residue on edge of the pan, but I think that was because I went heavy on the cheese.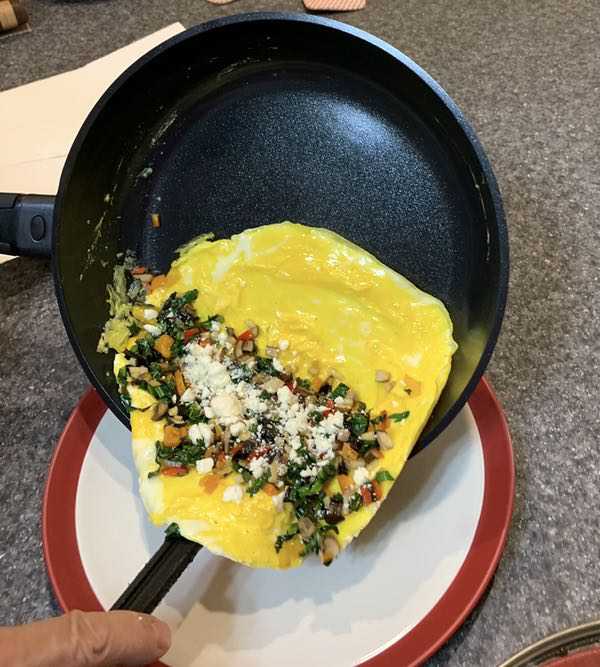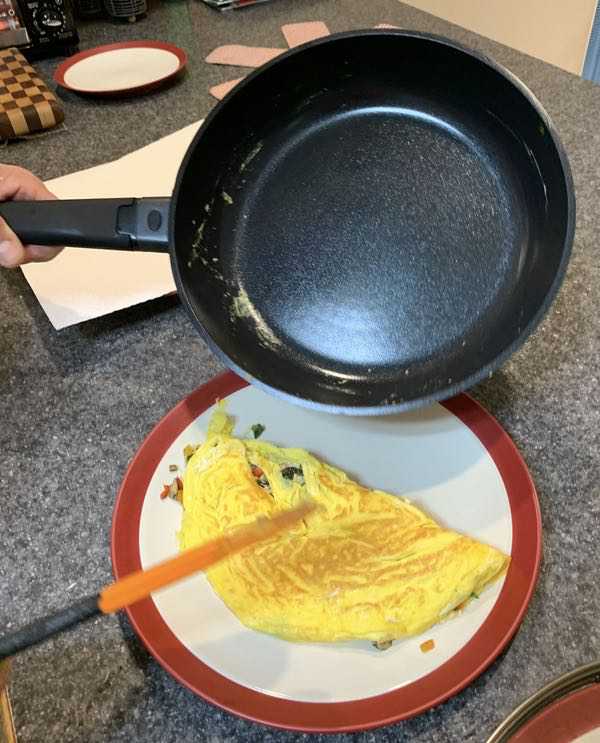 The bigger omelet popped out perfectly as well. No sticking on the first cook. Impressive.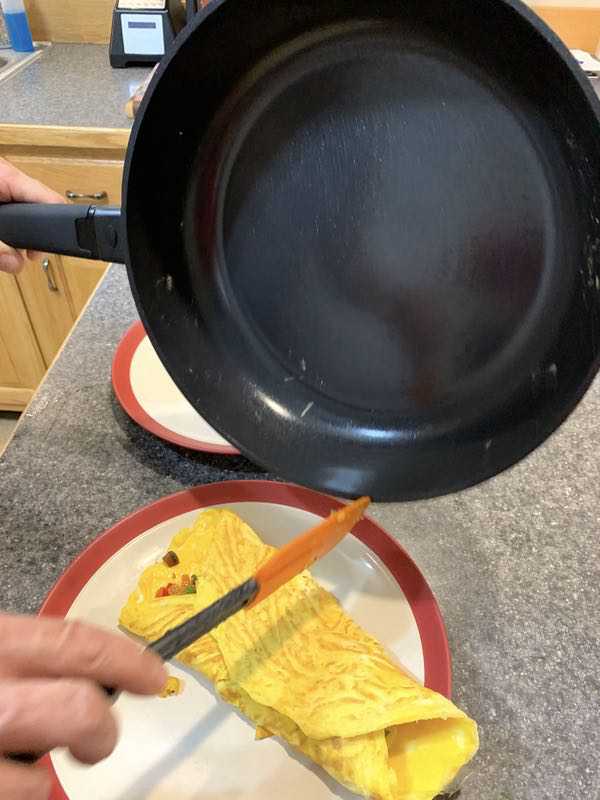 We're doing shrimp next. I started with a quick sautee of some minced garlic.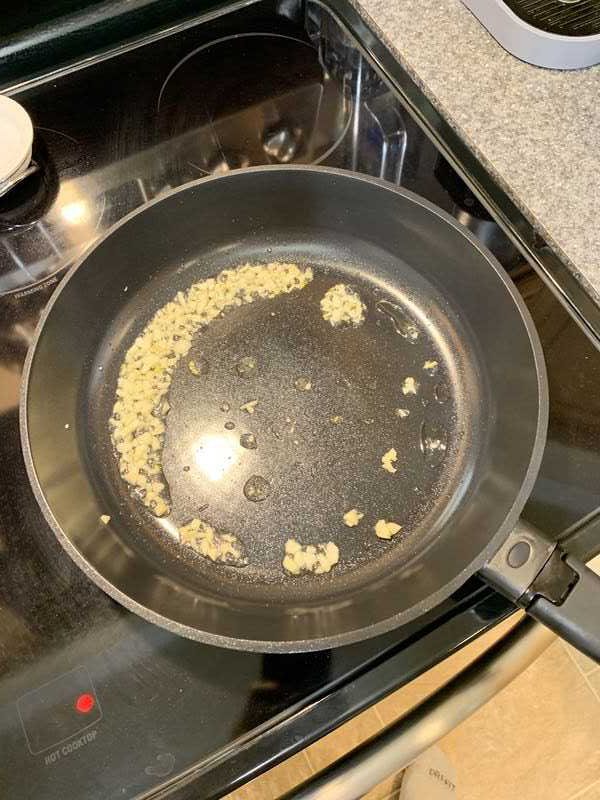 Now I'm adding some seasoned raw shrimp for a quick cook. These pans are impressively lightweight. Combine that with the excellent grips on the handles, and flipping/maneuvering of the pans is a breeze. Action shot below.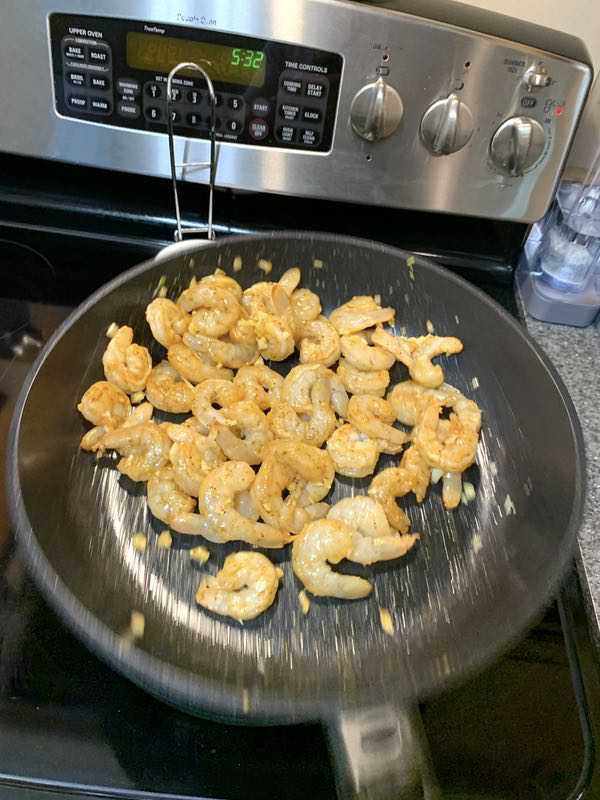 Finished with a brief simmer & some herbs. Flawless performance from the pans at medium heat.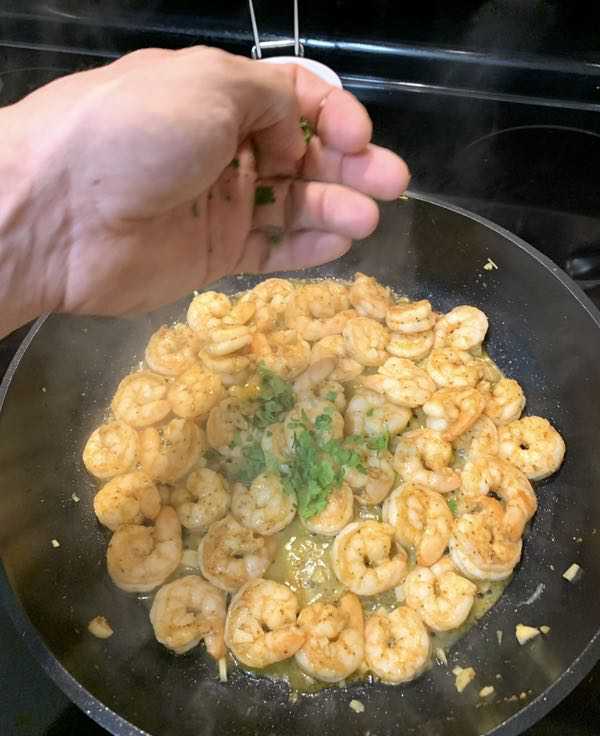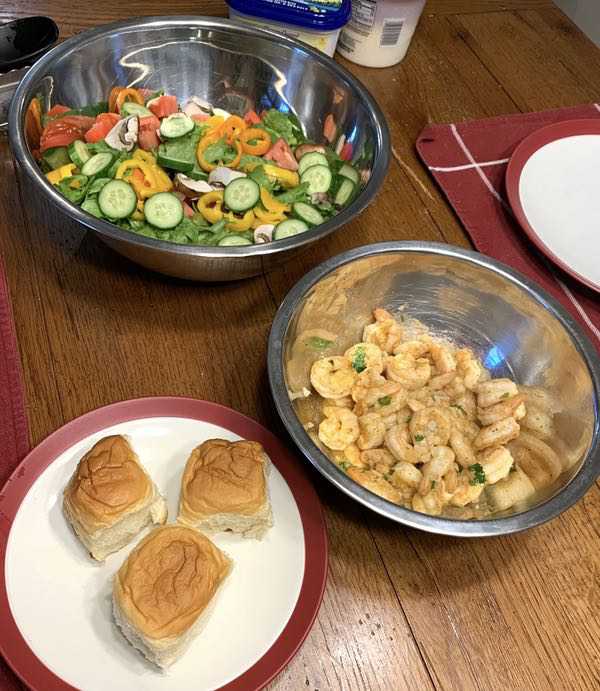 The test below was done on tilapia with blackening seasoning. Just a few drops of oil and medium-high heat. No sticking whatsoever. This fancy ceramic hybrid coating is the real deal.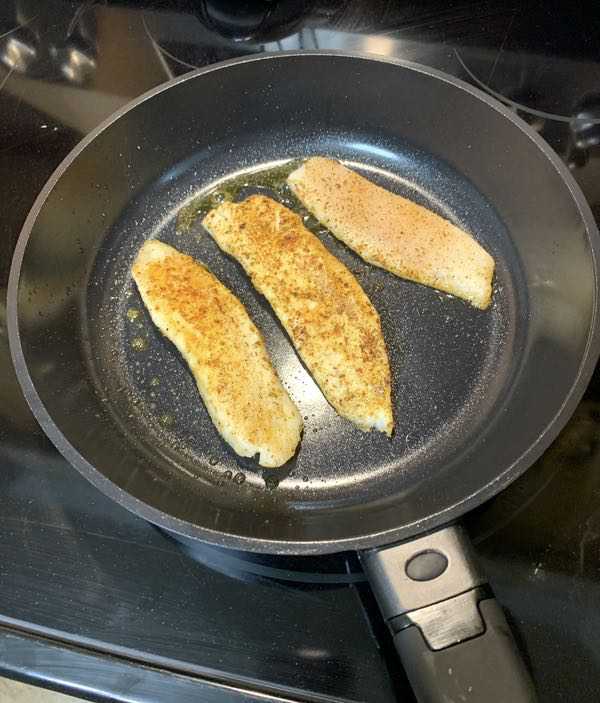 Zavor states that these pans are dishwasher safe and oven safe up to 550 degrees F if you remove the handles. I'm not sure how comfortable I am with either of those options. I always hand wash my pans, and have other pans I use for applications that require broiling or roasting (like cast iron and carbon steel).
You'll also want to check out their web site (link below) for the different colors of the handles. There are 6 options in total including butternut yellow, mint green, purple, red, and 2 different color blues to match your kitchen's vibe. These are an additional purchase from the sets, so you'll end up with both the color you choose and black handles. This seems a little wasteful to me, but it does give you options to change things up.
What I like
Lightweight with solid grippy handles for easy maneuvering
Removable handles make storage easy
Retain heat well
The nonstick surface is excellent
What needs to be improved
Colored handles are an additional purchase, so if you buy 'em your also stuck with the original black handles
Final thoughts
A lot of pretty nonstick pans just don't hold up to regular use in the kitchen; I may have killed a pan or two in my past reviews. These Zavor Noir Cookware pans look to be durable and legitimate performers in my testing so far. They're a little more pricey than basic nonstick pans, but two solid saute pans for $100 feels like a good price to me. And if you
Note that I haven't tested the other pieces in the collection, so I cant speak to the performance of those items.
Update 6/23/22
I upgraded my stove from an electric glass top to an induction model, and I'm happy to report that these pans have made the cut and are still performing well. I find that the heat control requires some practice as they're not steel through and through. The metal plate base design requires some extra warm up compared to carbon steel cast iron or stainless steel. But they still perform quite well and I have not seen any degradation in the nonstick surface yet.
Price: $99.95 for the 10″ and 12″ skillet set reviewed here. Other prices range from the Grill Pan at $59.95 to a 7 piece set for $229.95. Individual colored handles can be purchased starting at $14.95.
Where to buy: Check out the Zavor Noir Cookware Collection product page.
Source: The sample of this product was provided by Zavor.