We use affiliate links. If you buy something through the links on this page, we may earn a commission at no cost to you. Learn more.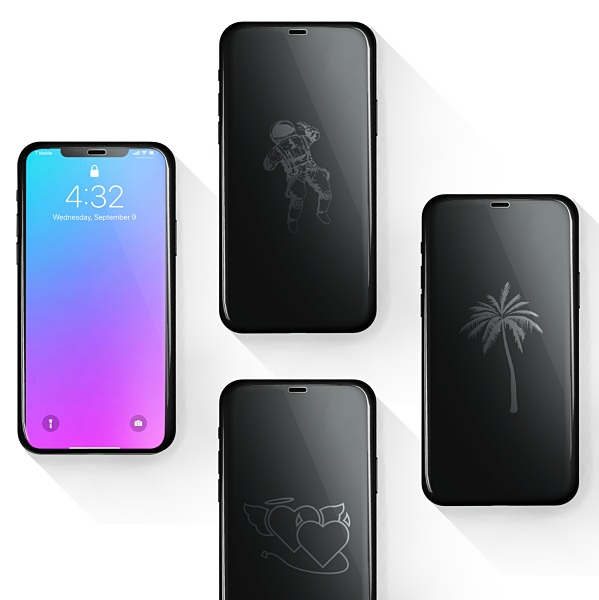 NEWS – With the cost of repairing broken or cracked phone screens these days, screen protectors are more popular than ever. But most of them are just boring pieces of glass. Meet Glassie, the world's first personalized screen protector. Glassie not only protects your phone's screen but also lets you express yourself on the front of it. Using a technology called "Phantom Printing," Glassie can print anything from artwork, text, logos, etc., onto the screen protector. The cool thing is that they magically disappear when you turn the phone's screen on. Now you see it now you don't.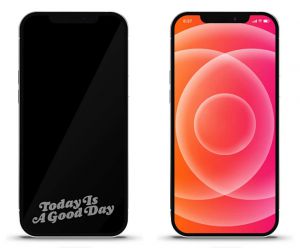 Designs are currently limited. Eventually, you'll be able to choose custom images or text or choose from several pre-made options. Glassie will be releasing new designs in drops. The first one, called revive, features positive vibe quotes like "today is a good day" and "mind over matter." There are four designs in total, and preorders are currently limited to iPhones.
Oh yeah, Glassie also does a great job of protecting your phone's screen too. Glassies use top shelve glass 2x strength and edge to edge infinity protection reinforced to prevent cracks and chips. There's even an antimicrobial layer that eliminates 99.9% of surface germs. 
You can pre-order the Glassie screen protector today for $39, and it will begin shipping in 2-3 weeks.