We use affiliate links. If you buy something through the links on this page, we may earn a commission at no cost to you. Learn more.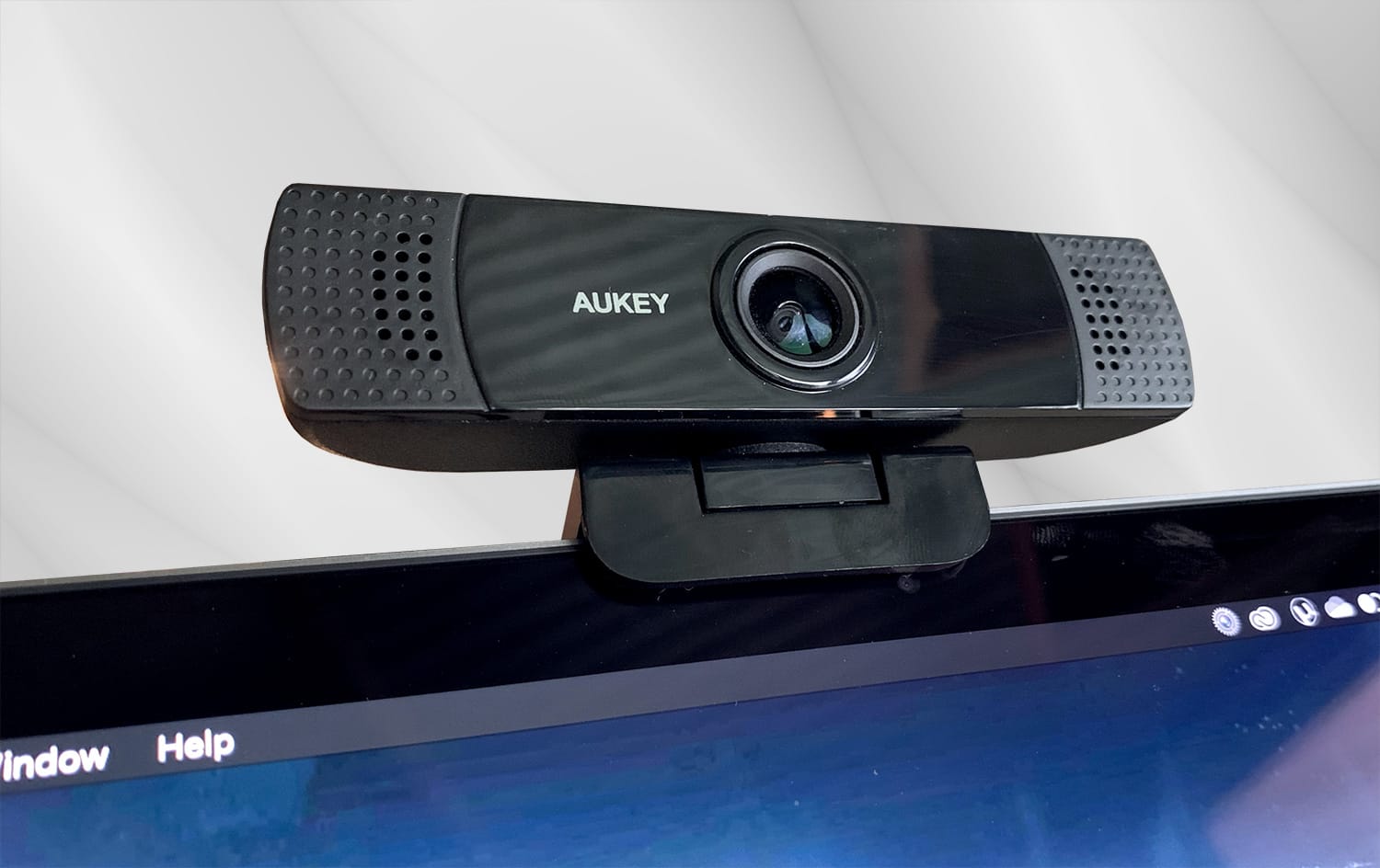 REVIEW – Social distancing has forced many of us to take meetings into the virtual space. And if you're still rocking the sad, grainy camera embedded in your laptop, you might need to get your hands on a worthy upgrade, such as the AUKEY FHD Webcam.
What is it?
The AUKEY FHD Webcam is a USB connected, 1080p full HD video webcam with plug-and-play functionality. It can be either clipped to flat screens such as laptops or placed on a flat surface for the perfect angle.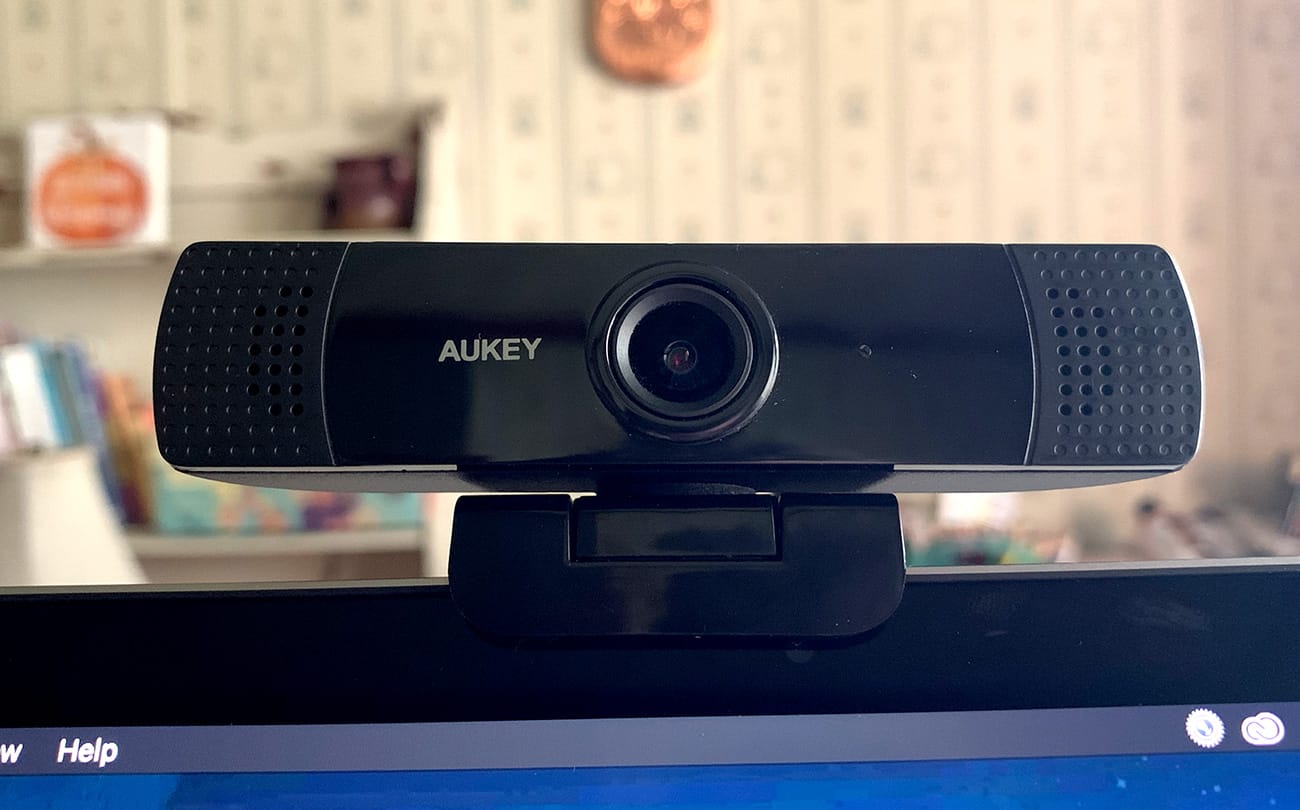 Hardware specs
1080p 2-megapixel webcam
1/2.9" CMOS image sensor
65º viewing angle
built-in stereo microphones
streaming and recording at 30fps
fixed focus up to five meters away
no drivers or software
Design and features
In the past six or seven months, I've had to get very comfortable in front of a webcam, as I'm sure many of us have, to both stay safe and continue interacting with our coworkers. And I hadn't given much thought to using anything other than the webcam that came embedded in the bezel of my MacBook Pro. Boy, was that a mistake.
I have the luxury of only needing to videoconference with my colleagues, so having the best video quality on these calls wasn't a priority. But when I saw the difference between the default camera and the AUKEY FHD webcam, well, there's just no going back.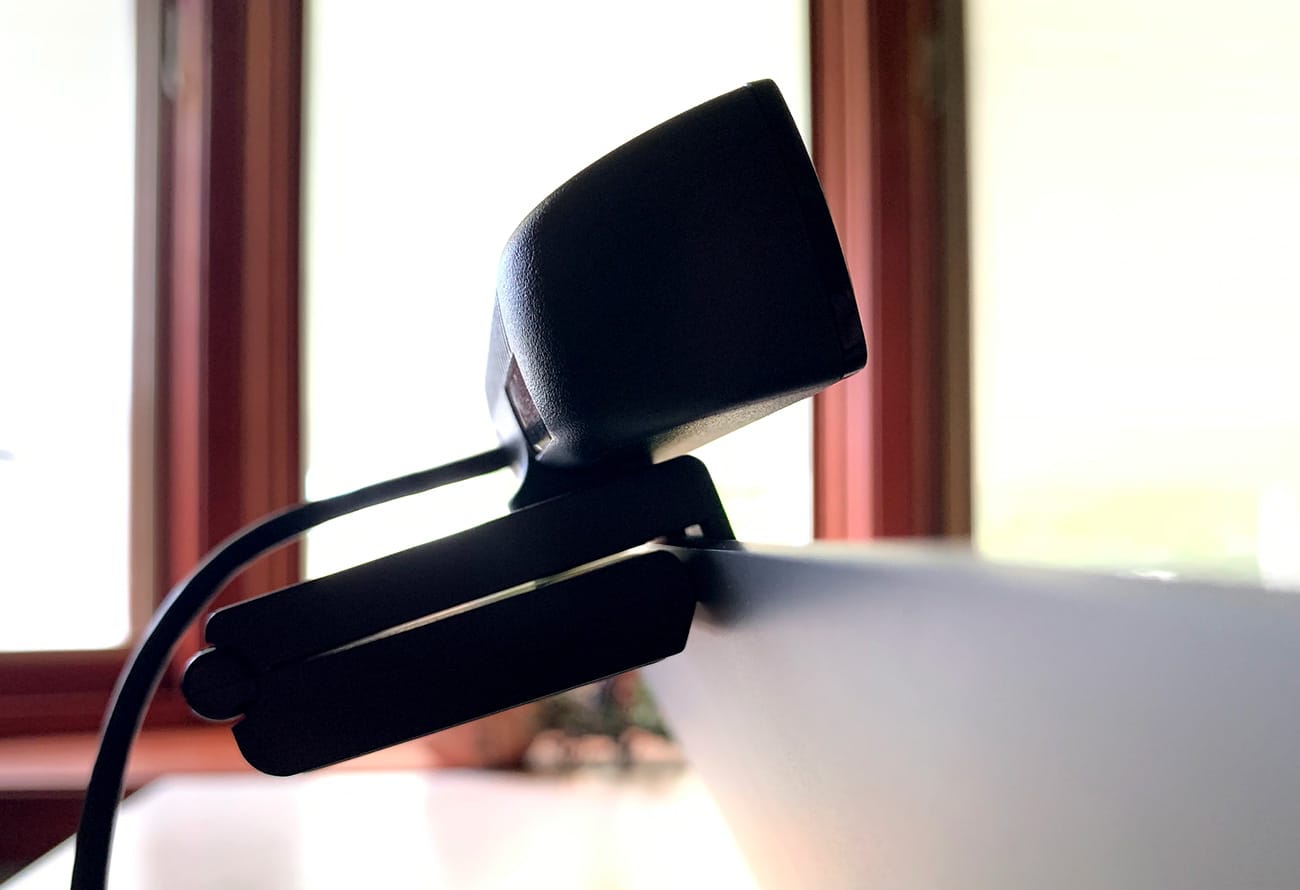 AUKEY's affordable FHD webcam couldn't be easier to use. You simply plug it into a standard USB port, point it at your face, and you're all set. You may have to make some adjustments to the lighting in your room, making it brighter or less so, and select your webcam from the settings in your video chat application. I was up and running in a few moments.
You can see below the difference between the MacBook Pro's camera and AUKEY's. I'm not sure if that's a praise for AUKEY or an indictment of how Apple sometimes cuts corners with their products, but the comparison is stark.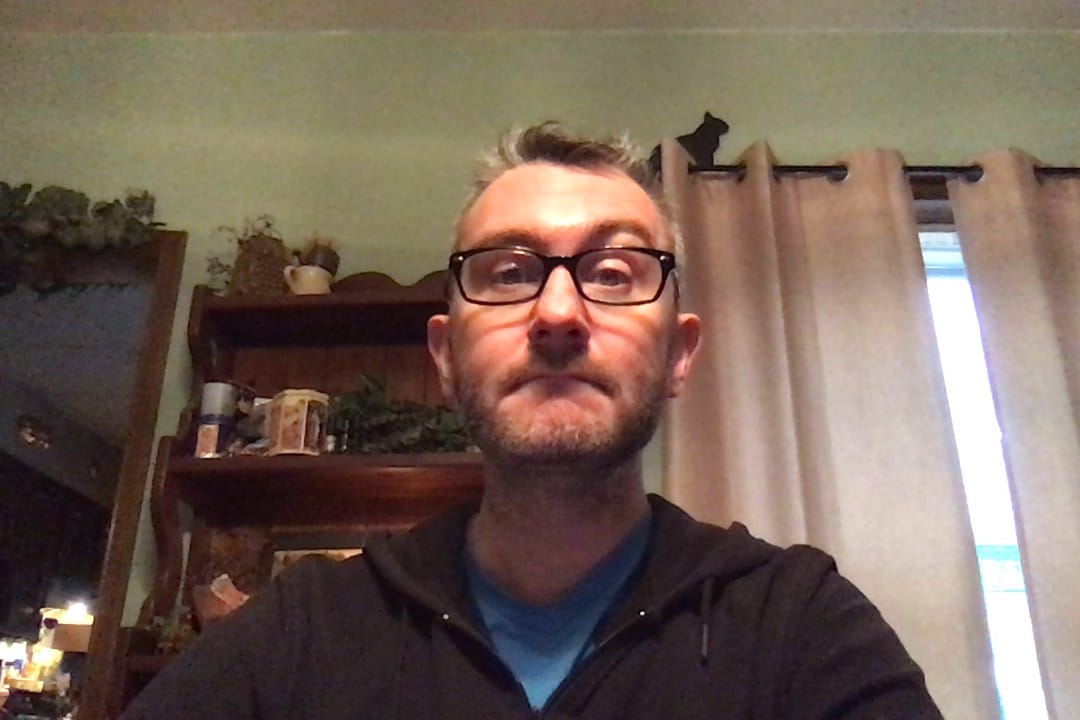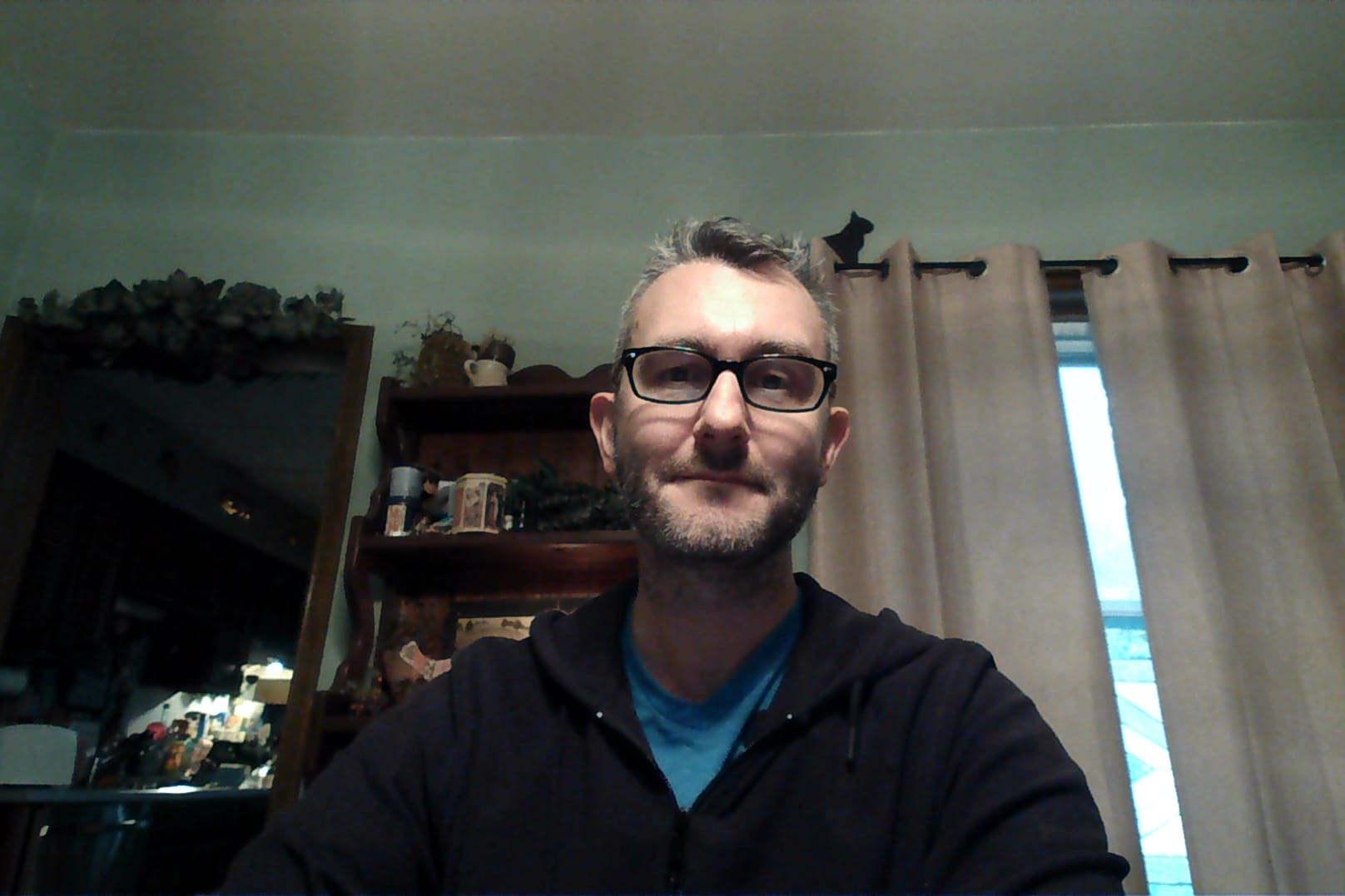 Check out the video below to see, first, the MacBook's camera, and then the FHD. I can't believe this is how people were seeing me for months.
The FHD webcam is probably twice the resolution, full 1080p at 30 frames per second, and has a sizable focus zone so your face remains sharp and clear. I like the hinged clamp design. You can clip the camera onto a thin bezel, or stand it up on a flat surface and point it in any direction.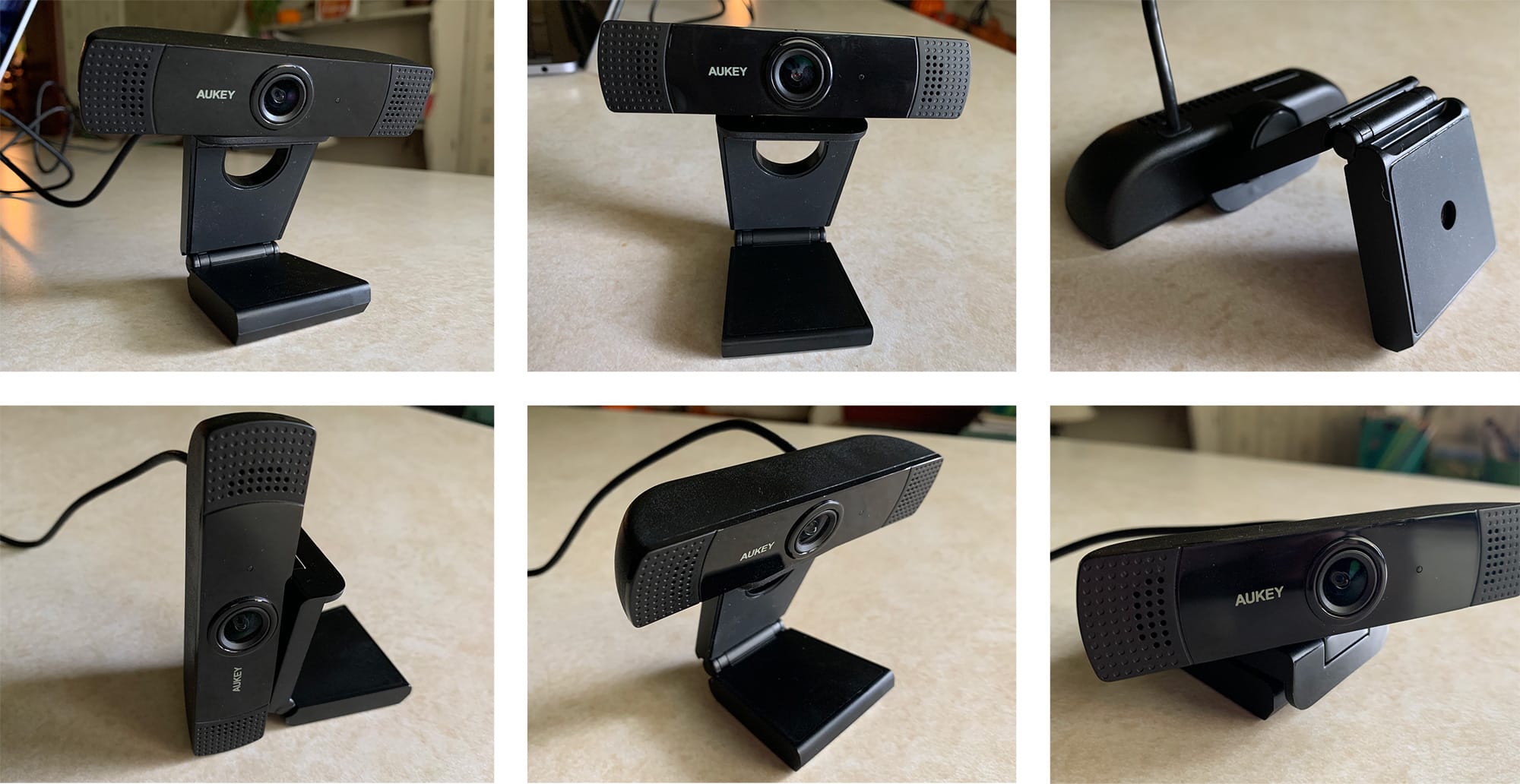 There are twin stereo, front-facing microphones on the FHD, but given how close they are together, I'm not sure that improves the voice quality. I think it does a fine job picking up voices.
Really, the one knock I have against this webcam is that it doesn't have any way to adjust the picture settings, such as brightness, contrast, saturation, white balance. You sort of get what you get. As I mentioned earlier, my initial picture quality was overexposed, a little too blue, and the colors weren't very saturated.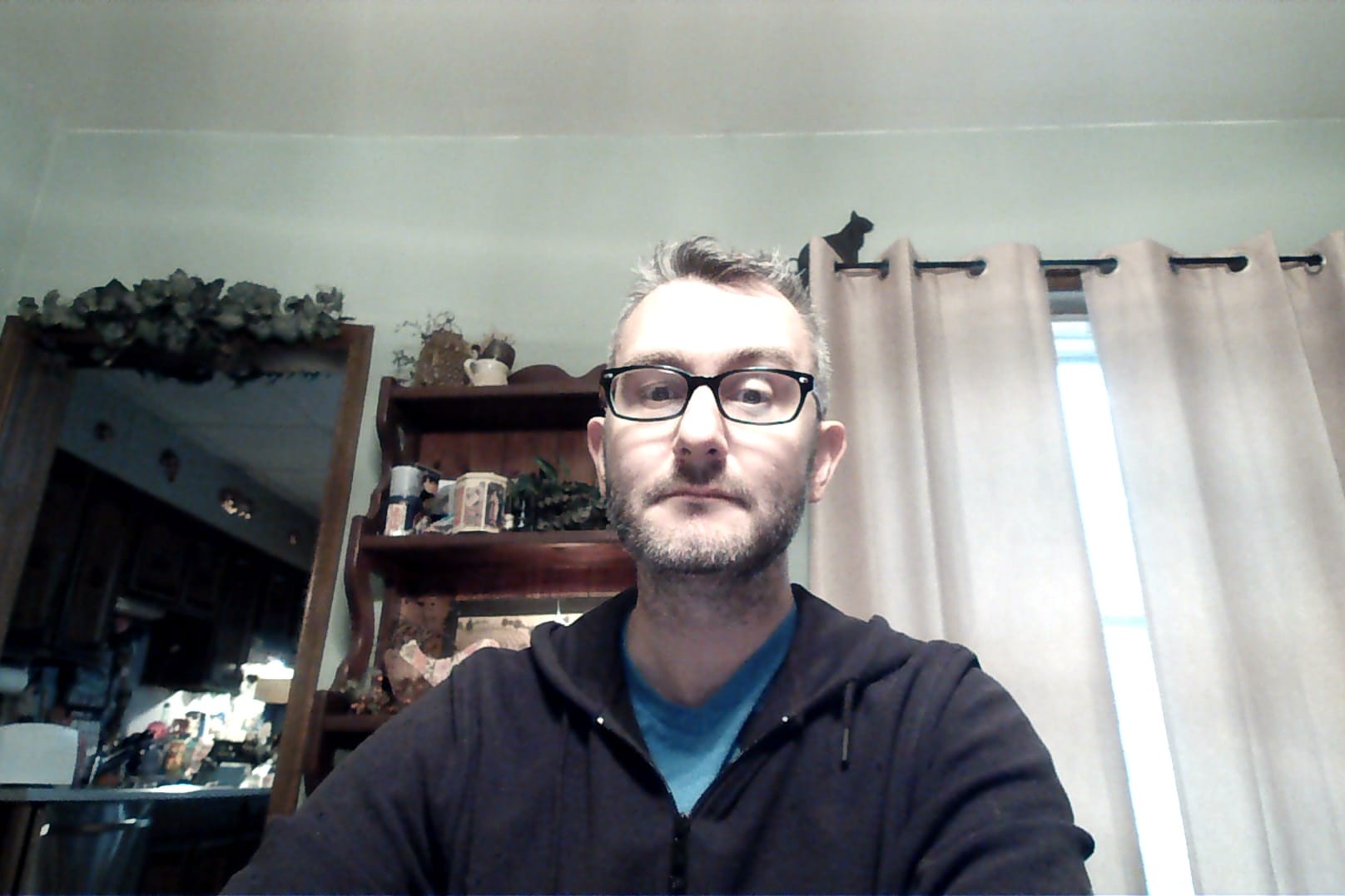 After downloading a small app specifically meant to fine-tune webcam image settings, I was able to get a very nice picture out of the camera.
The AUKEY FHD is a fine upgrade to your video conferencing setup. We're going to have to rely on Zoom, Teams, Hangouts, or whatever you're using for a while to come, so you might as well give your clients, friends, and coworkers something nice to look at.
What I like
Plug and play
A sizable upgrade to built-in laptop webcams
Versatile clamp/stand can be used
What needs to be improved
No software to adjust brightness, exposure, or saturation
Final thoughts
There's no need to rely on that outdated 720p webcam that shipped with your laptop or monitor. The AUKEY FHD will help you look your best with those Zoom calls with clients and colleagues without breaking the bank. My only caveat is that you might need to look into a webcam utility to get the right image settings.
Price: $49.99
Where to buy: Amazon.
Source: The sample of this product was provided by AUKEY.