We use affiliate links. If you buy something through the links on this page, we may earn a commission at no cost to you. Learn more.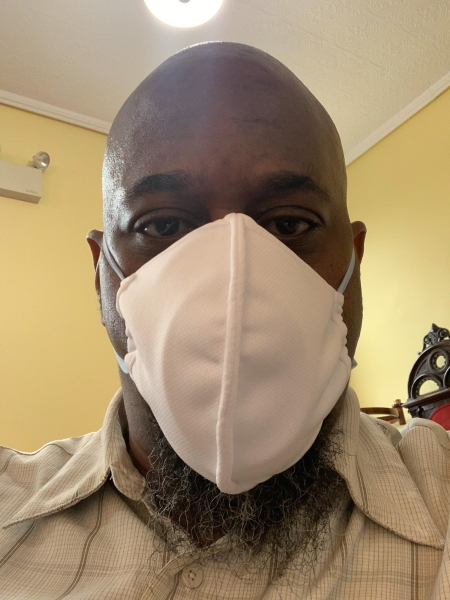 REVIEW – Let me start by saying that I am a survivor of Covid-19 and I am completely sold on the need to wear a mask and the importance of wearing a mask. Since the start of the pandemic, I have tried at least a dozen different types/designs of masks in my search to find one that I can wear for what would be considered long periods of time and with enough comfort. In addition, the mask that I wear has to allow me to breathe easily and not cause me to sweat. I have been using several conventional masks made of different types of cloth-like materials that stay dry and make breathing easy. So far, I have only been partially successful in finding my right fit. This Refresh Mask N95 Personal Air Purification System seems like someone heard my pleas and answered my call for help. Let's see!
What is it?
The Refresh Mask N95 Personal Air Purification System features a built-in air-circulation system that brings in fresh air while removing CO2, heat, and moisture keeping you cool.
What's in the box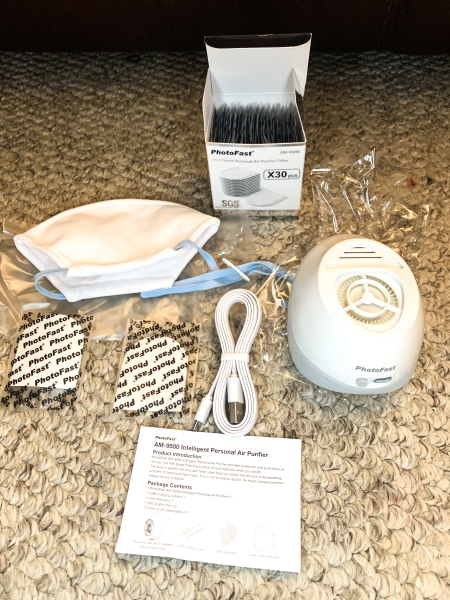 1 x N95 Personal Air Purification System
1 x White Cloth Cover Mask
1 x Box of filters
2 x Included filters
1 x Micro USB Charging Cable
1 x User Manual
Design and features
Features
The N95 grade filters are replaceable and disposable allowing for re-use of the mask. (30 filters included)

Rechargeable via micro USB for up to 8 hours of runtime.
Also included is a white cloth cover mask that is machine washable.
SGS Antivirus Tested (Standard: ISO 18184:2019)
On the front of the air purification system, there is a fan and a vented filter space. On the lower edge, there is the micro USB charging port and the power button that turns the fan on and off and cycles through the 3 fan speeds.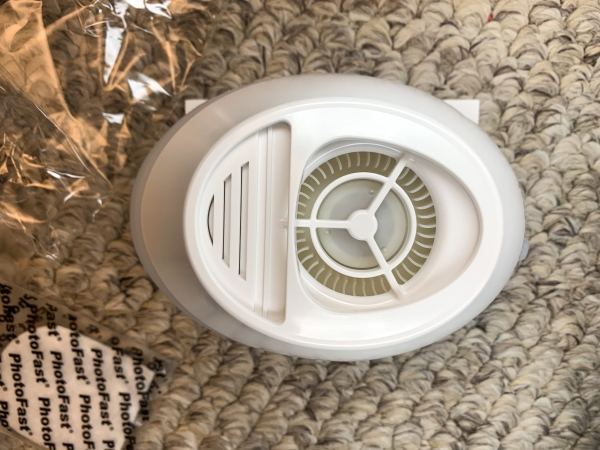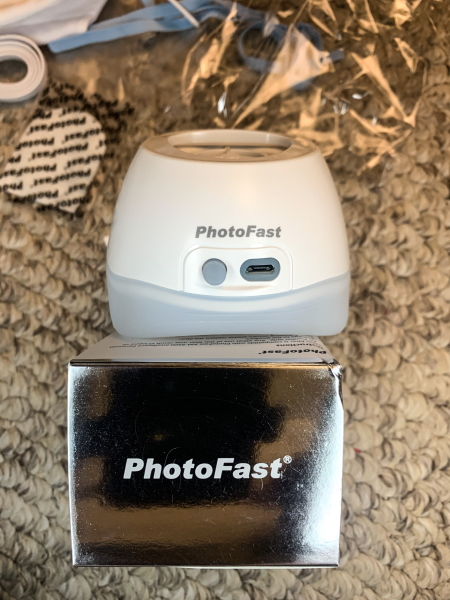 Below are views of the inside and outside of the system with the filter installed.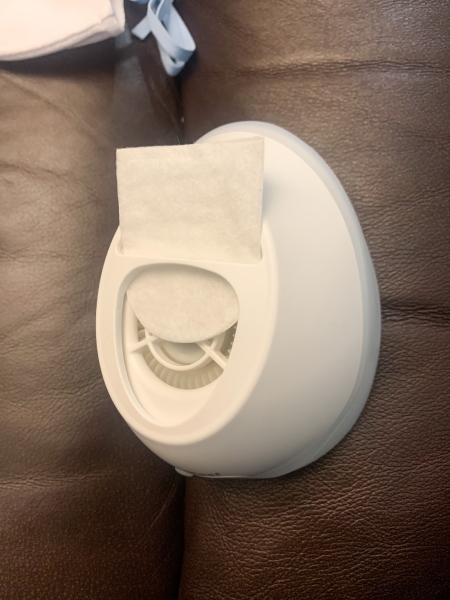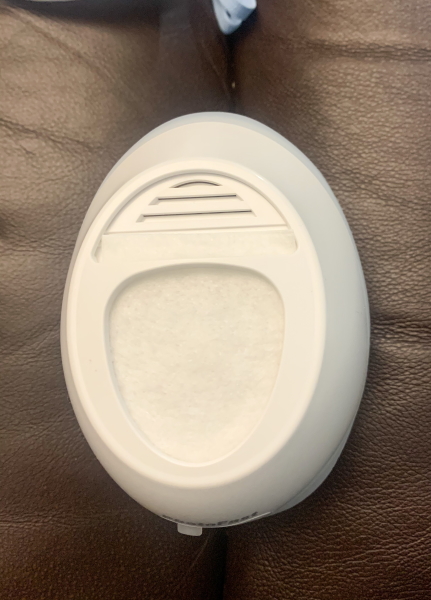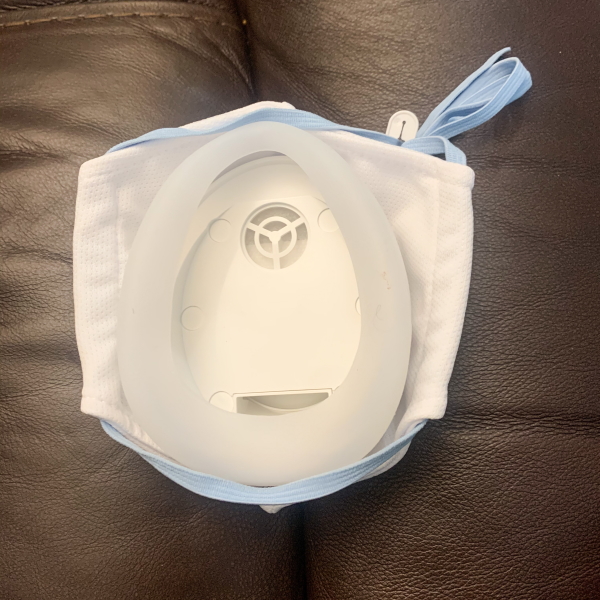 Performance
The first thing that I did was to charge the device via the micro USB cable. The LED lights red when charging and green when charged.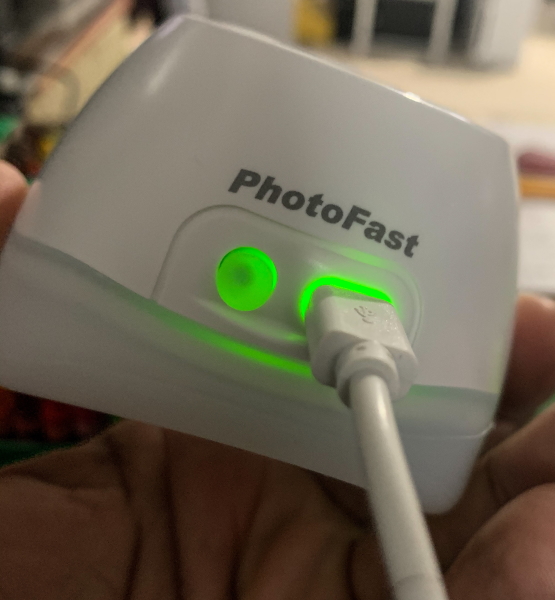 The power button functions as on/off and also cycles through 3 available fan speeds.
The photos below show how the system is worn with the cloth mask over it.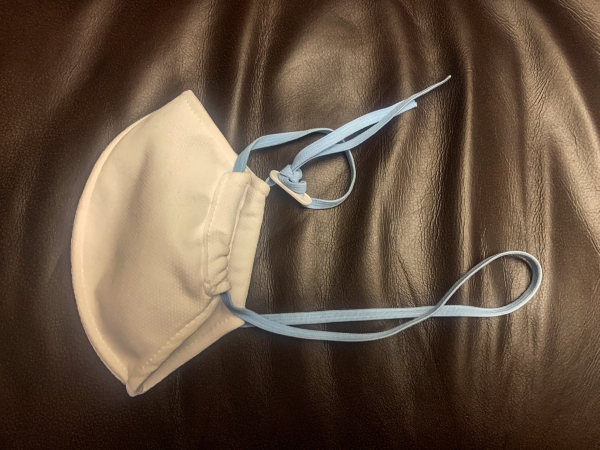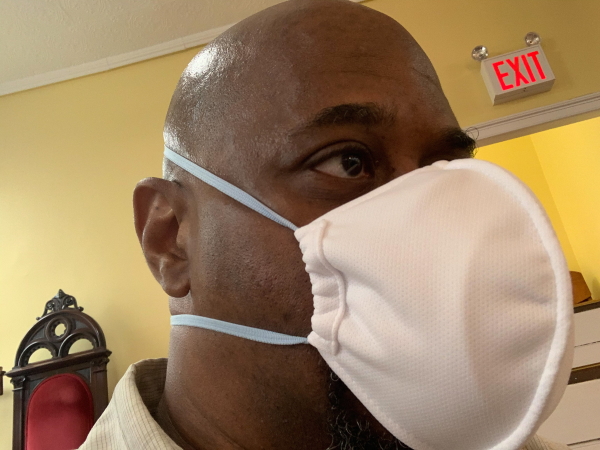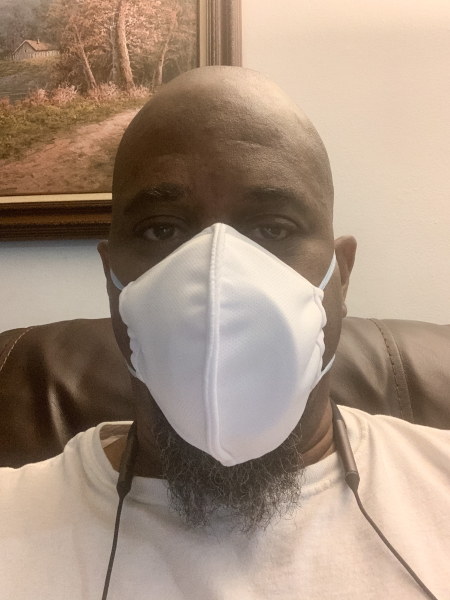 I expected this system to work well for me since I usually have issues with breathing when wearing conventional masks. While I do believe that it would work well for many, surprisingly it did not for me. My first issue was that the front inside of the system is not deep enough and keeps touching my nose. This causes me to keep adjusting it to fit. And for the record, my nose is not what is considered long or big. Secondly, for some reason, no matter what speed I set the fan too, I start hyperventilating shortly after putting it on. Again, it is very possible that both of these issues are specific to me and that this system may work well for many.
The manufacturer warranty is 1-year. Due to the nature of this product, it is non-returnable once opened.
What I like
Build quality
The concept
The air circulation
The built-in rechargeable battery
What I'd change
The design so that it is a bit deeper and therefore not press against my nose
Final thoughts
The concept of this system is to provide a filtered and safe breathing capability. This is probably quite effective for many but not for me. Also, after wearing conventional cloth-like masks, this system feels quite bulky to wear, and IMHO it may also be better suited for cooler weather since I did start to sweat after wearing it in the warmth for a few minutes.
Price: $149.00
Where to buy: refreshmasks.com
Source: The sample for this review was provided by Refresh Mask.