We use affiliate links. If you buy something through the links on this page, we may earn a commission at no cost to you. Learn more.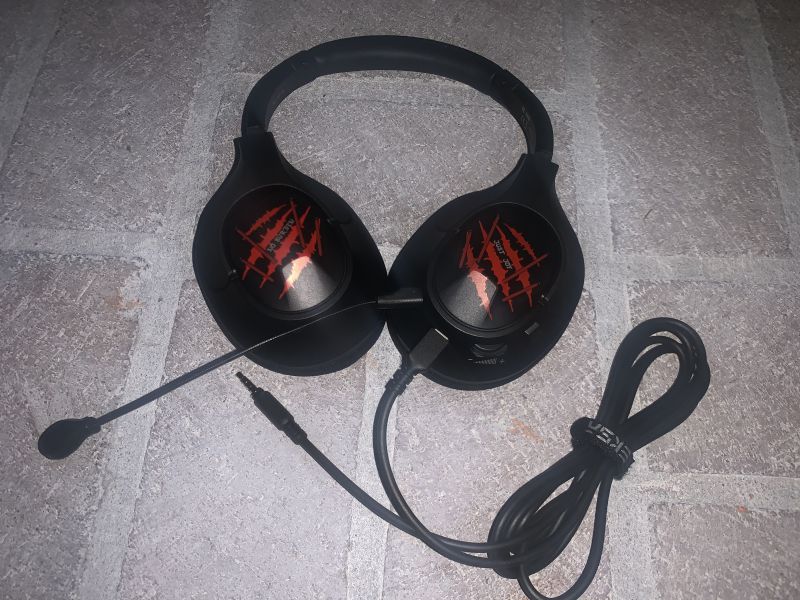 REVIEW – My 10-year-old has been begging me for a new gaming headset to use while playing his various online video games.  He loves being able to listen and talk with his friends, while he plays his games.  His only specifications for a new headset was he wanted the headset to be comfortable and sound good, so here is how the EKSA Air Joy Pro 7.1 rated.
What is it?
The EKSA Air Joy Pro 7.1 Surround Sound Ultralight Gaming Headset is a multi-platform device that will work with XBOX ONE, PS4, Nintendo Switch, PC, Mac and any smartphone or tablet with a standard 3.5mm jack and USB interfaces.
What's in the box?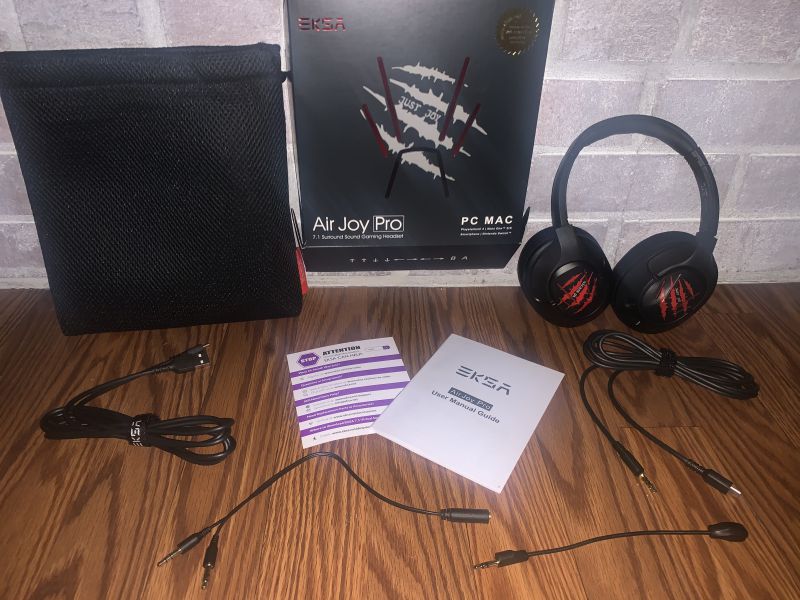 EKSA Air Joy Pro Gaming Headset
Detachable Microphone
3.5 mm Audio Cable
USB Audio Cable
Y Extension Cable
Operating Instruction
Carry Pouch
Hardware specs
Net weight: 162 grams
Headphone

Sensitivity: 115dB-121dB
Impedance: 30 Ohm
Speaker Diameter: 50 mm
Sound Effect:  7.1 Stereo

Microphone

Detachable bidirectional noise cancelling
Omnidirectional: 4015 mm
Frequency Response: 20-20K Hz
Sensitivity: -42±3dB

Cables

9ft USB
9ft 3.5 Audio + Audio Splitter Cable
Installation and setup
The installation is as simple as plugging in the 3.5 audio cable or USB audio cable to the EKSA Air Joy Pro 7.1 Surround Sound Ultralight Gaming Headset and then connecting to the device you wish to use them with.
Speaking of devices, your EKSA Air Joy Pro will work with your PC and Macs, PS4, Xbox One, Nintendo Switch, smartphones, tablets and any devices with a standard 3.5mm audio jack and USB interfaces.  This headset is not compatible with the Xbox 360.  Also, if you have an older version of the Xbox One controller you will need an extra Microsoft adapter (not included).
The 7.1 Surround Sound will only work on PC Windows via the included USB cable and by installing the driver on your PC. This is probably our favorite features about this headset.  Not only can you control your 7.1 surround sound, but it also features some other fun functions.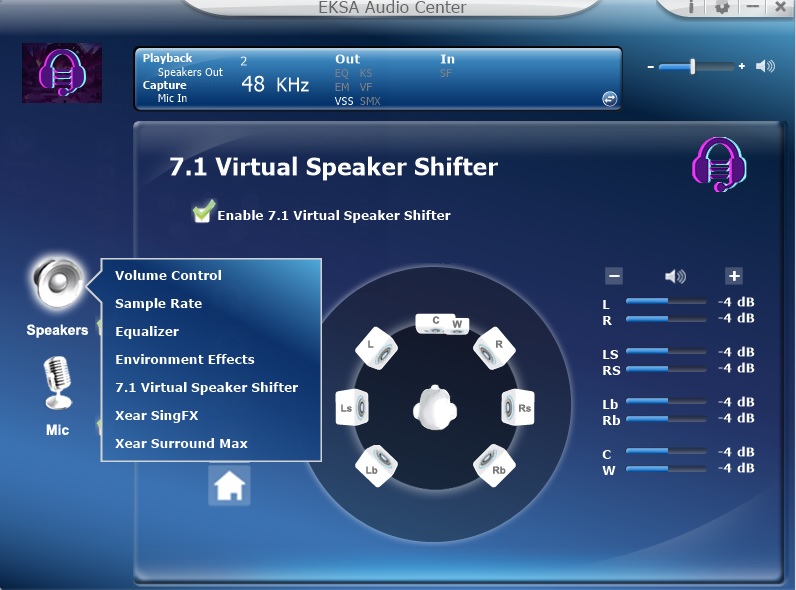 Have you ever wondered what your favorite song sounds like in a padded cell or perhaps underwater?  Those are just a few options under the environment effect tab after downloading the driver.  The whole family enjoyed testing out our favorite YouTube videos using all the various environment effect options available.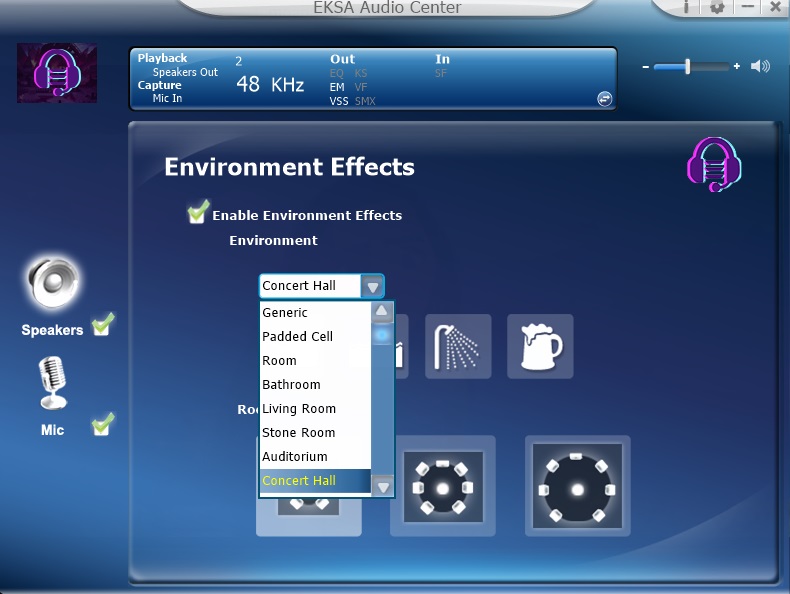 Design and features
The EKSA Air Joy Pro headset is designed for comfort and travel convenience.  They are extremely lightweight (only 5.7 ounces), which I understand to be almost half the weight of other gaming headsets.  The lightweight design, along with the soft earmuffs, creates a comfortable experience for long-time gameplay.
The look of the headset is cool and modern.  They are a sleek black color and feature a fun red design on the earmuffs.  Also, on the earmuffs are LED lights.  When you use the USB option (not the 3.5 audio cable) the headphones light up red (as pictured below).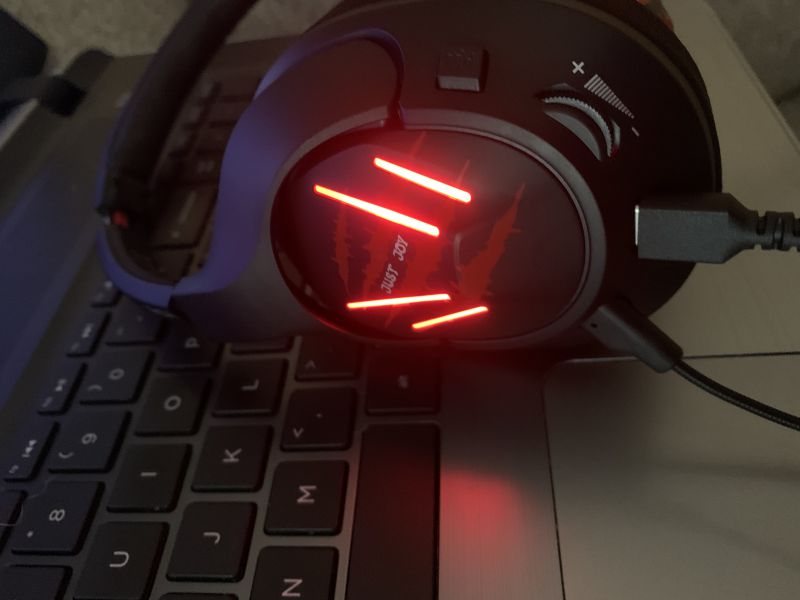 The EKSA Air Joy Pro headset contains an adjustable hinge, which allows them to easily be worn around your neck.  This hinge feature also allows them to easily fold and fit in the provided travel bag.
Another feature I appreciate about the EKSA Air Joy Pro headset is the audio wire and mic are detachable, also helping to allow for easy stow-and-go.  More importantly, however, I love that if we do not need the microphone, we can just detach it and use the headset as regular everyday headphones.
For our purposes, we were able to try the EKSA Air Joy Pro headset with a PC, tablet, smartphone, Xbox One, and the Nintendo Switch.
I had no issues with the sound quality and the outside noise canceling of the Air Joy Pro headset on any of the devices tested.  The earmuffs, which are extremely soft and comfortable, feature a volume control slider for convenience along with the microphone mute button to quickly silence yourself if needed.  Note: if the button is pressed in- you are muted.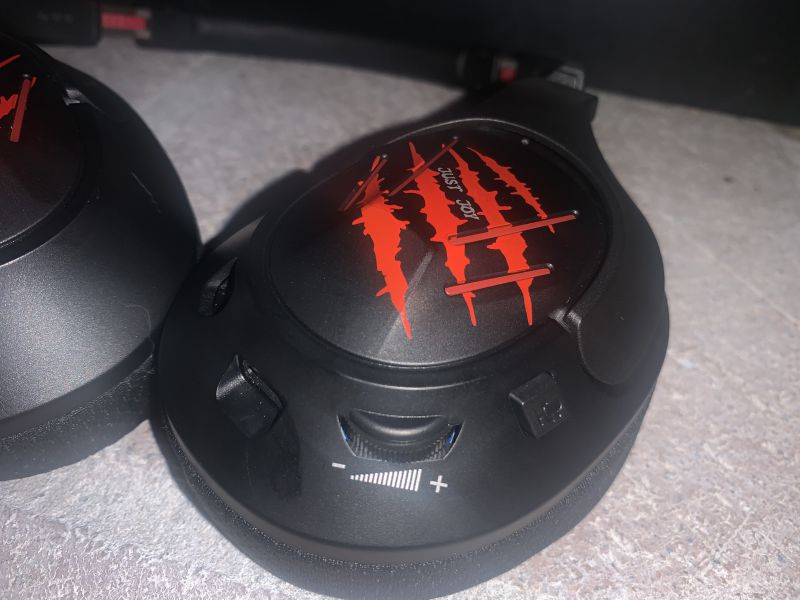 The microphone is also noise-canceling and picks up your voice clearly while isolating the ambient noise.  We found that the mic worked well with all our devices, except the Nintendo Switch.  We tried it many times and the sound worked, but we could not get the microphone to work while it was connected to our Switch.
The only troubleshooting that you can find in the manual or on the EKSA website about microphone issues is to make sure that the mute button is not pressed.  Knowing that the mute button was off (working on other devices) and that the microphone on our other headset works fine with the Switch, I decided to reach out to the company.  I sent an e-mail and they responded within 48 hours.  The advice given in their e-mail replay was that it might not work because our Switch may be an older version and they have found the older version does not support the microphone.  No where did I find this information to be publicized on their website or in the user manual.  This is something you might want to be aware of if you are planning on using the mic with a Nintendo Switch.
Lastly, I do want to mention that EKSA does offer a Limited Warranty on this product for 2 years from the date of retail purchase.  You can find all the details on how to make a claim and the limitations in the back of the provided user manual.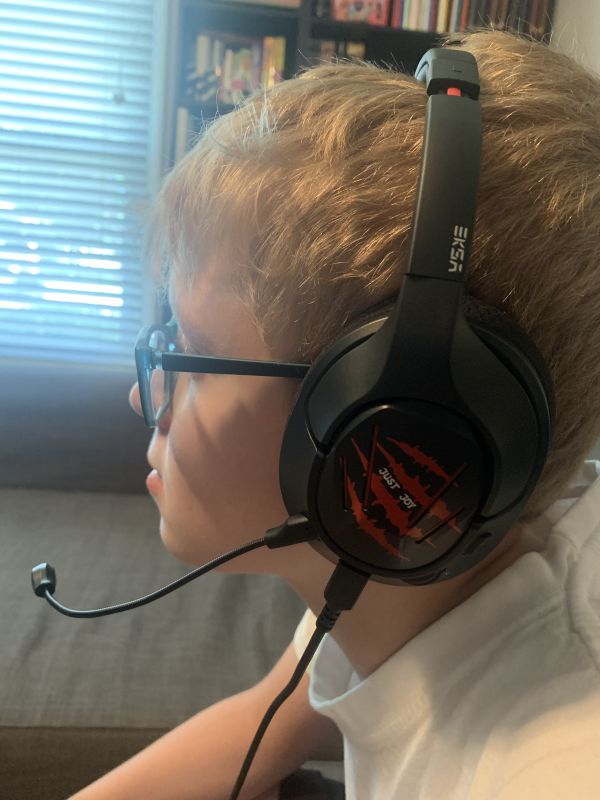 What I like
Sound quality

Love the optional 7.1 sound options for the PC

Comfortable fit
Good noise canceling
Lightweight
Cost
What I'd change
Connecting to the Nintendo Switch issue
Final thoughts
The EKSA Air Joy Pro 7.1 Surround Sound Ultralight Gaming Headset overall is a great budget gaming headset to use daily.  The quality of sound and noise-canceling function they provide, along with the comfortable padded earmuffs make this a quick favorite around our house.  Our only issue is the inability to make the mic work while connected to our Nintendo Switch, which was a big strike in my son's opinion of this product since he was hoping to use these headphones specifically for use with that device.  Keeping that in mind, we are satisfied to use them with all our other household compatible devices and would recommend if you are looking for an affordable gaming headset.
Price: $39.99
Where to buy: EKSA and Amazon
Source: The sample for this review was provided by EKSA.