We use affiliate links. If you buy something through the links on this page, we may earn a commission at no cost to you. Learn more.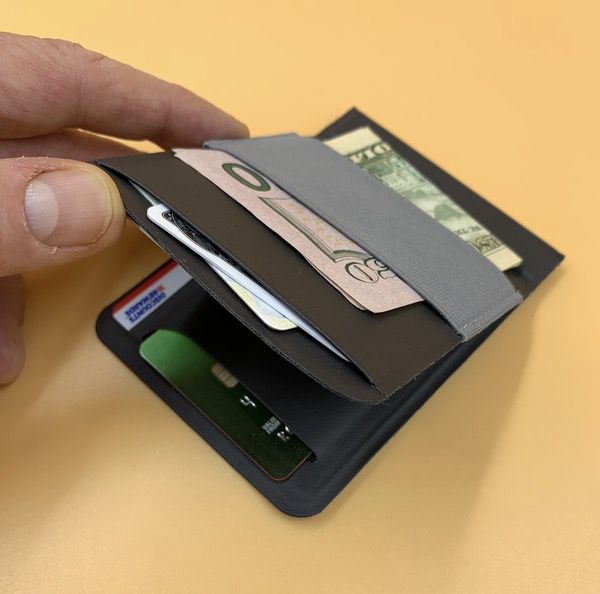 REVIEW – A modular wallet? Yes, my friends, such a thing exists! I'm reviewing the Brando Mag Wallet, an innovative and well-crafted accessory that allows you to build your EDC to match your plans for the day. And it's all thanks to the glorious power of magnets. To the review!
What is it?
It's a modular wallet that uses magnetic strips to enable you to connect the components you need.
Design and features
The Mag Wallet is built around three separate sleeves, each of which has an embedded magnetic strip at the top to connect them together. The build uses a durable waterproof fabric that, while thin, is quite durable. Each sleeve has a slightly different design for different carry needs, and you'll clip together the parts you need to customize your EDC.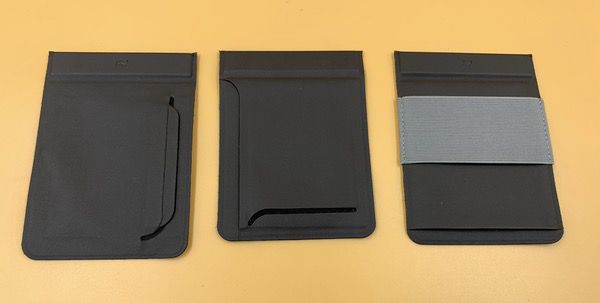 The first sleeve is your workhorse component. It's a got a wide elastic band for cash or receipts, a center pocket holds 4-5 cards, and a rear pocket holds one or two additional cards.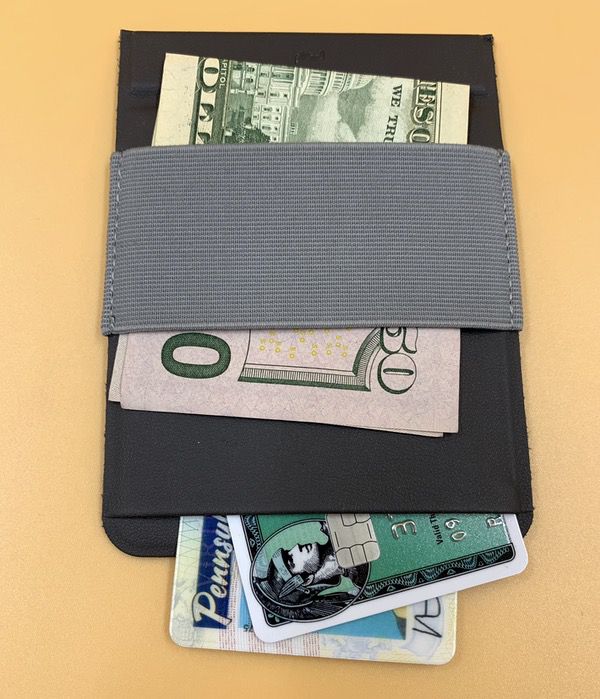 I'm using this as my primary simple wallet at the moment. I keep my ID, lisence, one credit card, and some cash in this guy. My work badge is parked on the back for swiping at the office entry points.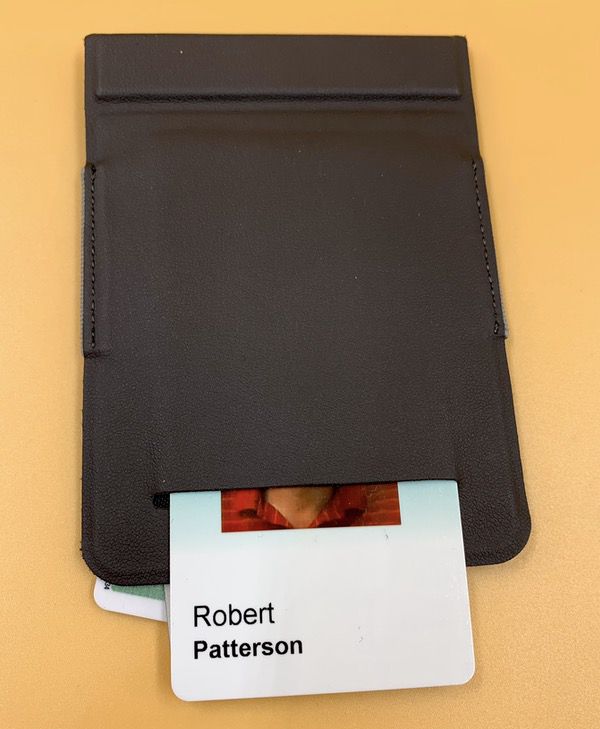 I really like that they went with a slightly larger dimension on the wallet, especially with that generous elastic band. A lot of wallets thaht include these bands aren't sized for US notes, which means you need to double-fold your cash to stuff it in there. This design allows for single-fold stashing, with extra room for oversized stuff like my parking receipt and day pass from a recent train trip. It's a little size adjustment that really adds a lot of extra convenience.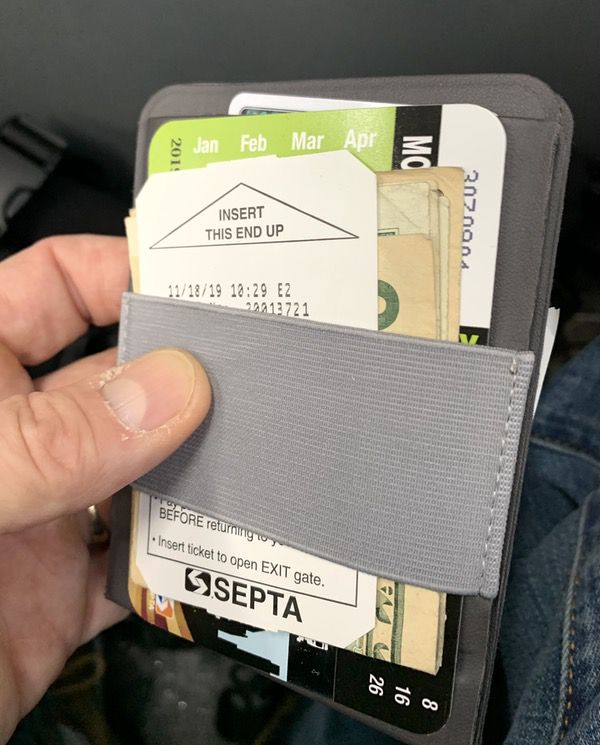 The second sleeve is a straight-up card holder, and will hold up to 6 cards between the two pockets.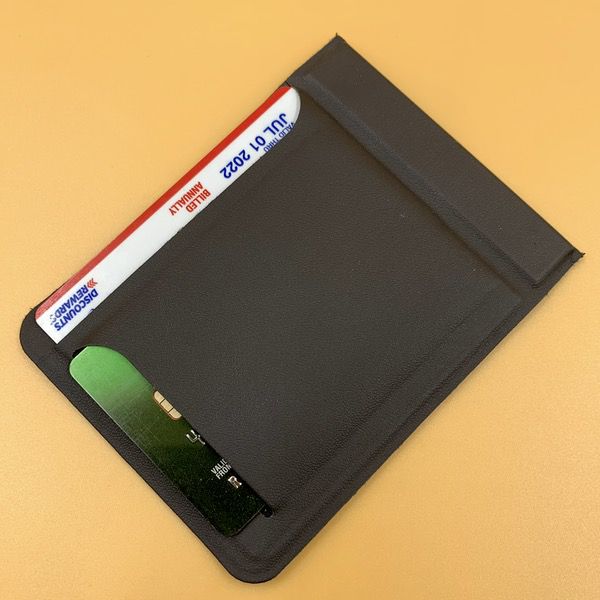 The third sleeve is just a pocket with a tab for easy access to the innards. This is designed for loose stuff like a key or change. On my trip I stashed my receipts here.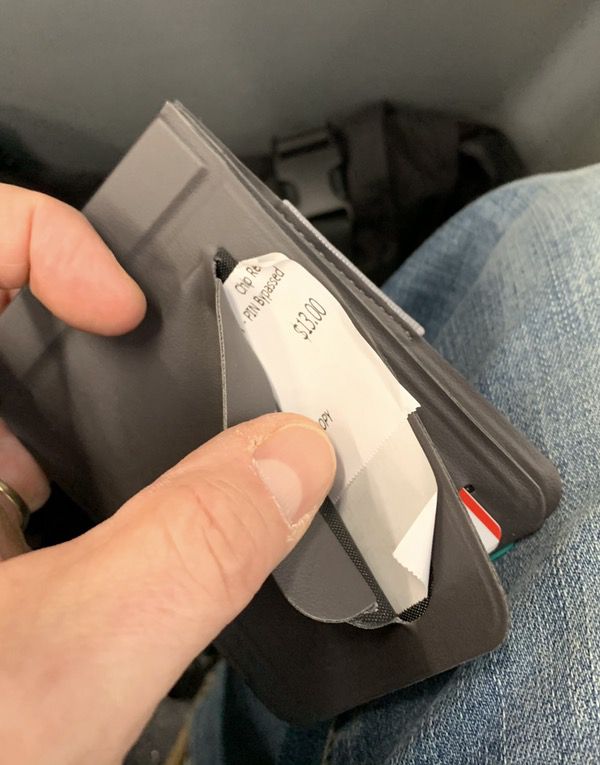 While each component works independently, you can snap them together in layers to assemble a full wallet. They can be assembled in any order you like or flipped in orientation, which enables you to set things up however it works best for you. I like the cash band on the outside for quick access.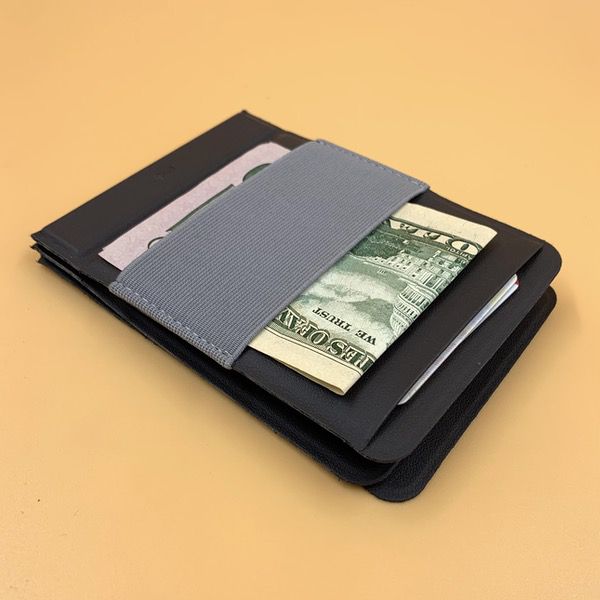 The neat thing about this design is that, while simple, the magnets are powerful enough to keep things together so that it functions like a regular wallet when you're pulling it in and out of your pocket. The assembly fans open, which makes it easy to get to the thing you need. No fumbling required!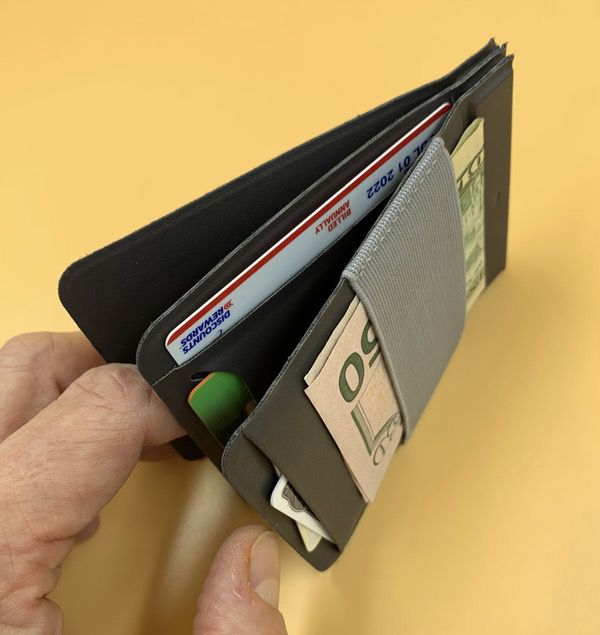 What I like
Simple, durable construction
Modular & extremely functional usability
Slim and streamlined
What needs to be improved
Final thoughts
I really like the simple, rugged design of this wallet. It's also super thin, so it adds minimal bulk to your EDC. The usability is excellent and configurable with the addition of the simple magnetic attachments. You'll love it if you're a minimalist.
Price: $20.00
Where to buy: Go to the Brando Mag Wallet product page.
Source: The sample of this product was provided by Brando.