We use affiliate links. If you buy something through the links on this page, we may earn a commission at no cost to you. Learn more.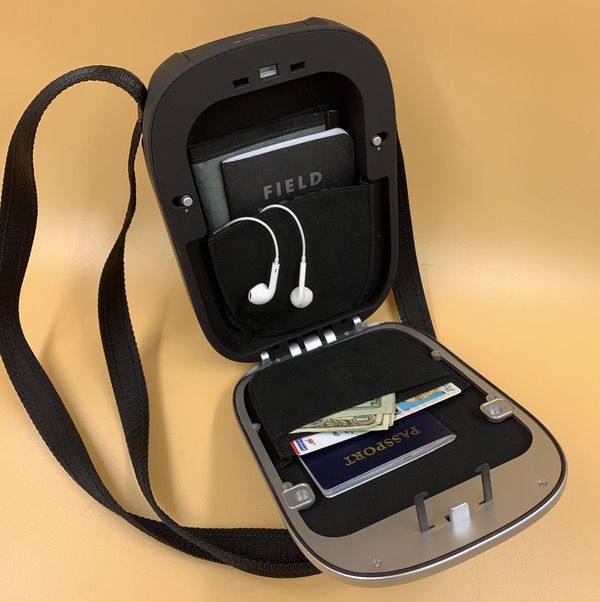 CROWDFUNDING REVIEW – Keep your stuff safe while you travel, and look good doing it! We're taking a look at the Safy Anti-Theft Travel Bag, a clever little bag that offers hardcore protection for your travel essentials from thieves and the elements. This is a Kickstarter project that ends this week, so you'll want to jump on it if you're interested. But let's see how it works first! To the review!
What is it?
It's a bag that protects your phones, cash, credit cards, and essential documents while you're traveling.
Hardware specs
8.9″ by 6.1″ by 2.5″
1.43 pounds
IP44 water resistance
60″ adjustable shoulder strap
RFID blocking pockets
Design and features
The Safy Anti Theft Travel Bag is a sharp looking piece of carry. At first glance, it just looks like a stylish little side bag. Mine came with the black leather face, but they offer a number of different styles and colors (including custom covers — more on that later). Here's a front profile.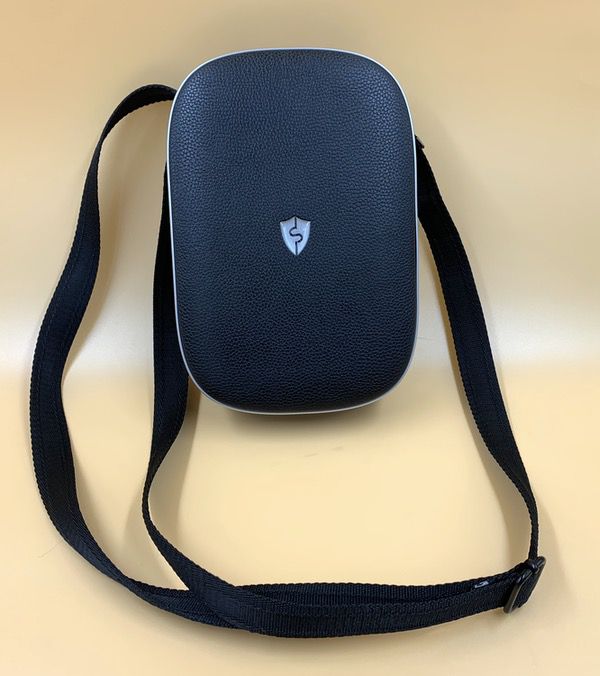 Side view below. Looks deceptively simple, right?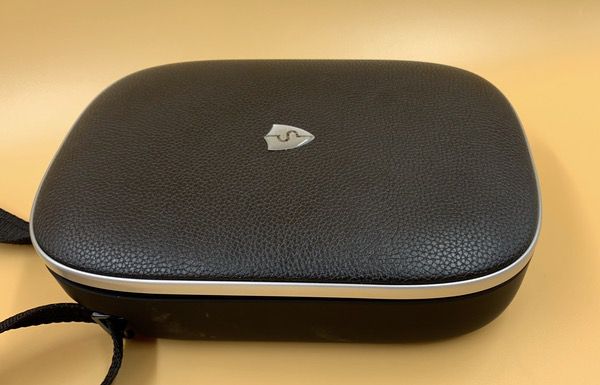 But flip it over, and you'll see that it's actually a hard case made from an ABS & polycarbonate material that offers impact and puncture resistance. It's a little tank of a case.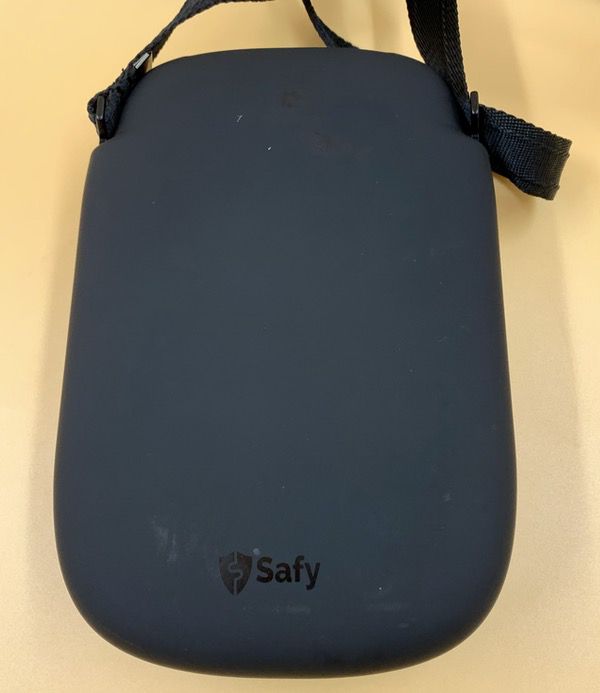 Never miss one of our posts again. Sent MON, WED, and FRI with the latest gadget reviews and news!
You'll also note that there are no zippers and no seams that wandering fingers can make their way into. The only way into the bag is through a combination lock that you set on the top of the bag.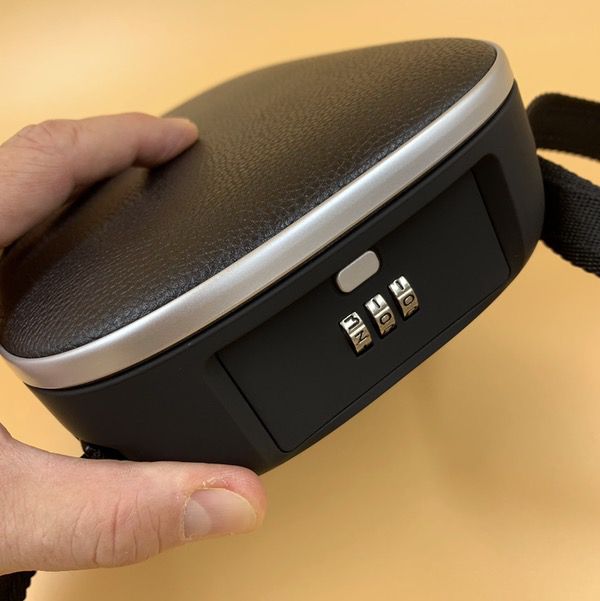 Spin the wheels, push the button, and that's the only way you get access to the goods. Check out the beefy frame on the sucker. It's like a traveling safe deposit box!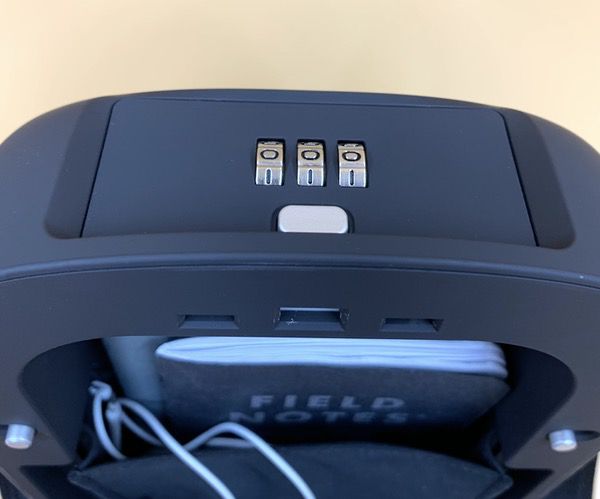 The bag opens like a clamshell. Check out those hooks on the front face that prevent someone from prying it open. Coupled with a rubber gasket that seals the perimeter, you also get IP44 water resistance. It will keep your stuff dry, even if you venture out to the beach or the pool.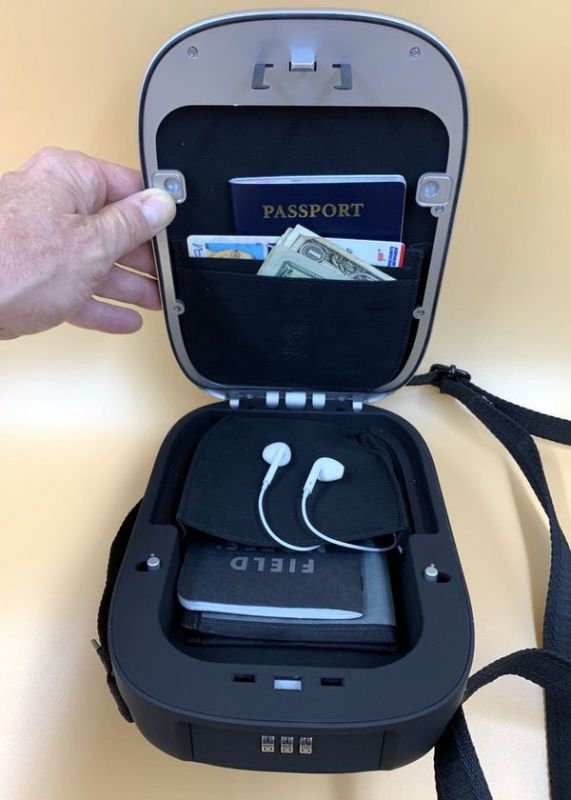 And look at the internal hinges! Someone is not going to pry those open either. Safy clearly thought through how to make this bag as secure as possible from all angles.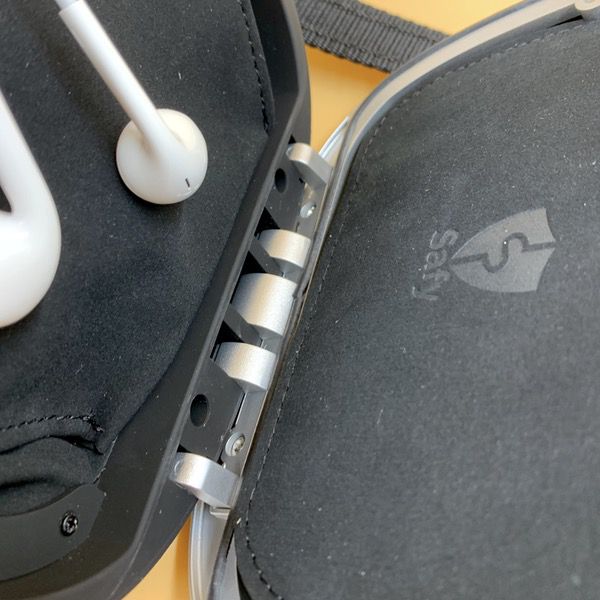 Now, you might think that a wandering thief could cut the bag loose at the straps… but no, my friend. They're embedded with steel wires. And here's another really clever bit: the attachment points are heavy plastic "keys" that insert into slots on the sides of the case. Once they're locked in, they can only be released from tabs on the inside of the bag.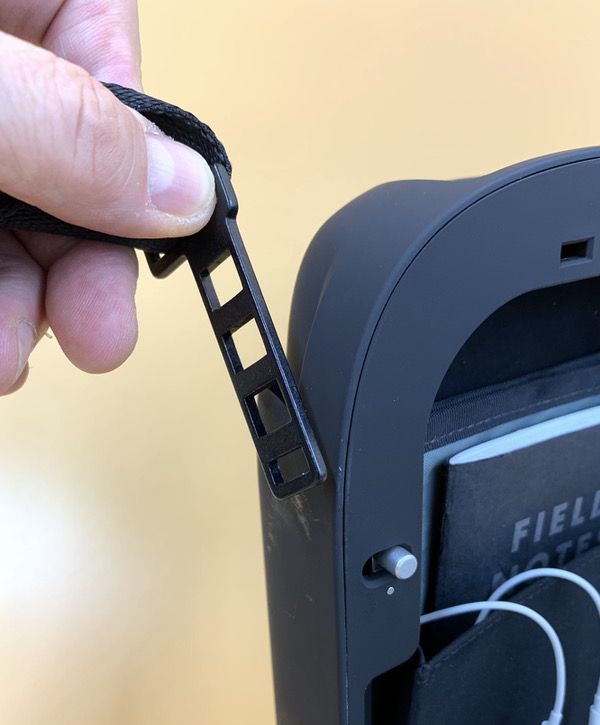 That means that you can secure this bag to a park bench, a beach chair, a picnic table, a train seat… and it ain't going anywhere until you unlock the bag. Really clever, especially if you fancy a dip in the pool or a quick nap while traveling. Maybe someone could crack the strap with a pair of bolt cutters, but you'd see that coming.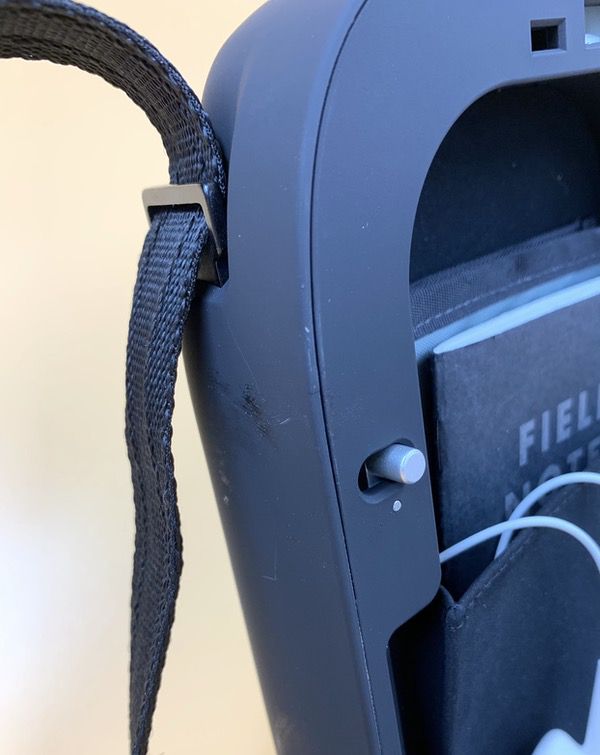 You have two storage areas in the case for your stuff. On the rear face is a chamber that is roughly 7.25″ by 4.25″ by 1″ deep. An expandable pocket keeps your big items in place when you open the bag. I have my travel wallet, field notes, and headphones in here with plenty of room for my iPhone. I suspect that a smaller e-reader might fit in there.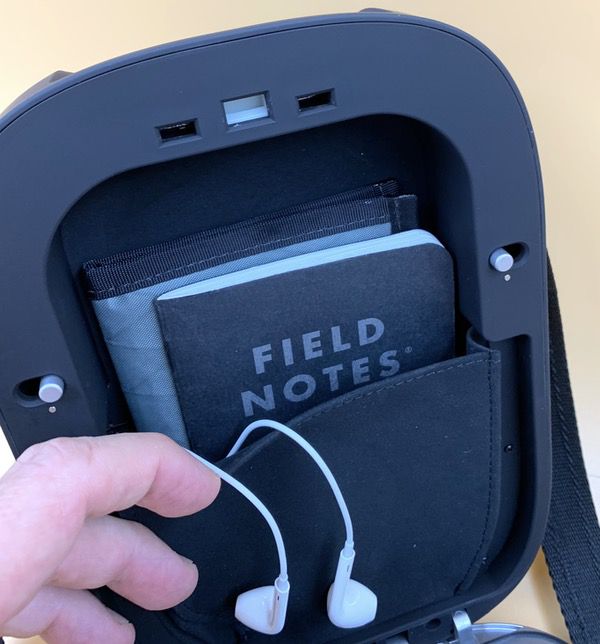 The pockets on the front face are for your quick access stuff. There's a cash pocket with a magnetic clasp, two card pockets for ID and credit cards, and a document pocket for your passport, boarding passes, and such. These pockets are RFID protected as well. That rear pocket also expands a bit if you have extra documents.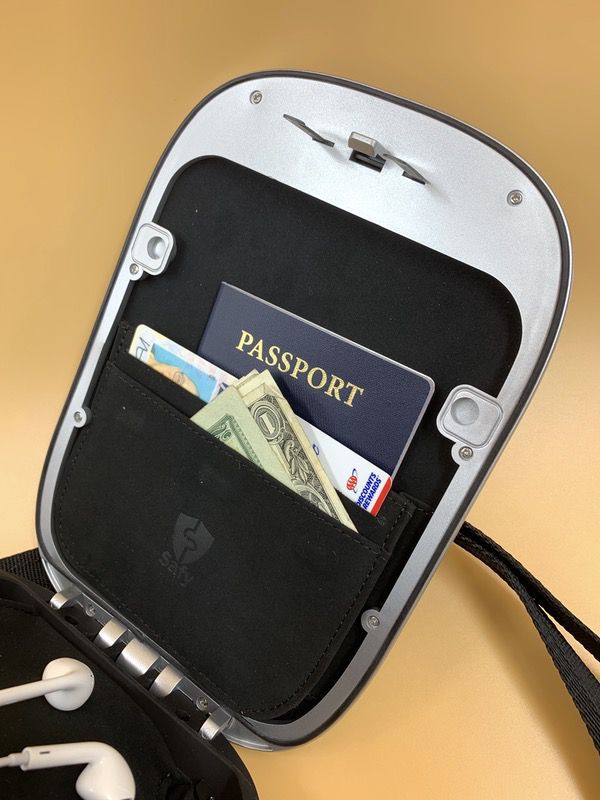 Performance
So how does the Safy Anti Theft Travel Bag work in practice? Pretty great, actually! I've used it for travel, and the top-opening design is great for quick access to the important stuff without your things spilling out. We locked it on a lounge chair by the pool where it kept 2 iPhones, my keys, my wallet, and assorted cards and cash (for pool bar drinks… you know) safe from overzealous splashing and wandering hands.
It's just the right size for a wandering sidekick, too. You won't get a whole bunch of stuff in there, but the essentials are nicely secured. Unfortunately, my vacation pics got all messed up, but here's a shot of the Safy riding along with me.
(Go ahead. Try and take it. You still won't get into my stuff.)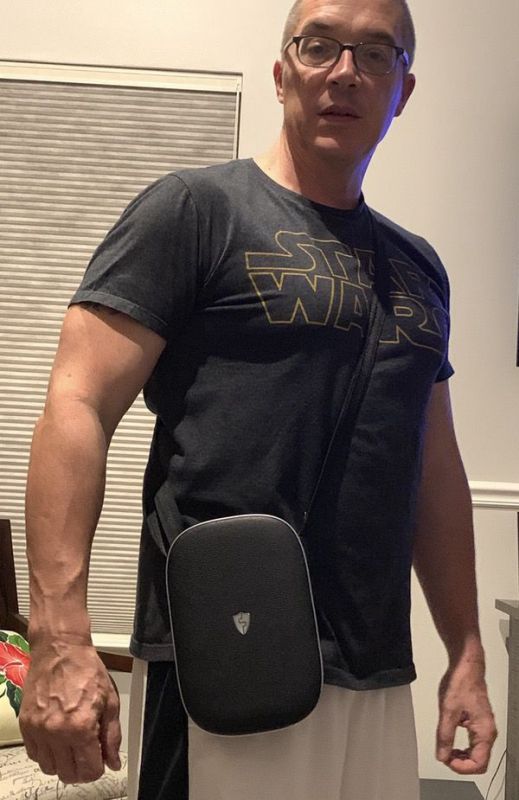 Here's a side profile shot so you can see how compact it is. The 60″ shoulder strap is adjustable so it's easy to find a comfortable position as a cross-body bag or slung to your side. Even on my chunky 5'10" 200 pound frame. You'll need to get your own Star Wars shirt, though. I ain't giving up mine.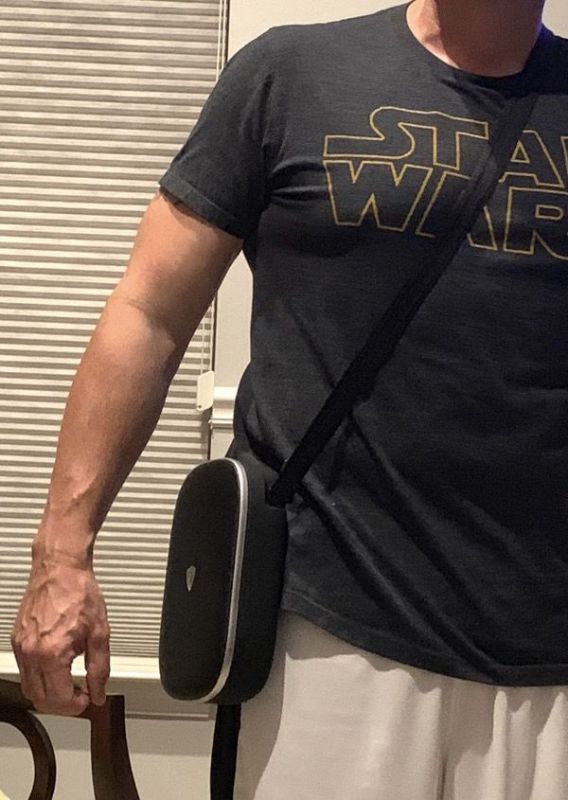 Safy offers the case in multiple cover options as well. Mine is the black leather, which is also offered in beige. A black and white carbon fiber look lid can be had, and Safy will offer additional leather & fabric patterns if they reach their Kickstarter goal. And if you REALLY want to get funky, they'll print a custom swappable cover for you from whatever picture or image you like (as long as it isn't copyrighted). Check out the kickstarter link below for more information.
What I like
Maybe not bomb proof, but close!
Excellent build quality and construction.
Just big enough for the essentials while maintaining a slim profile.
Solid protection against pickpockets and thieves… every detail is covered.
Great beach bag or pool bag.
Lockable strap is a nice bonus feature for when you don't feel like carrying it around.
What I'd change
Sized for the essentials, which I like. But a larger option might be nice if you're rolling with a tablet.
Final thoughts
I really enjoyed using the Safy Anti Theft Travel Bag. It's a simple and absolutely secure porter for my essential travel bits. Safy did a great job of dialing in the design to focus on its mission without complicating the overall usability. Style may be a subjective thing, but I think it works just as well as a men's or women's bag.
And if you want in on this one, you need to know that the Kickstarter only has a few days left! It closes on September 9 at 4:30 PM EDT, and there are still a good number of early bird specials available. Check out the link below for more info.
Price: Pledges start at $66 plus shipping. Super early bird specials are still available that include the extra customized lid.
Where to buy: Go forth to the kickstarter page while there is still time!
Source: The sample of this product was provided by Safy.