We use affiliate links. If you buy something through the links on this page, we may earn a commission at no cost to you. Learn more.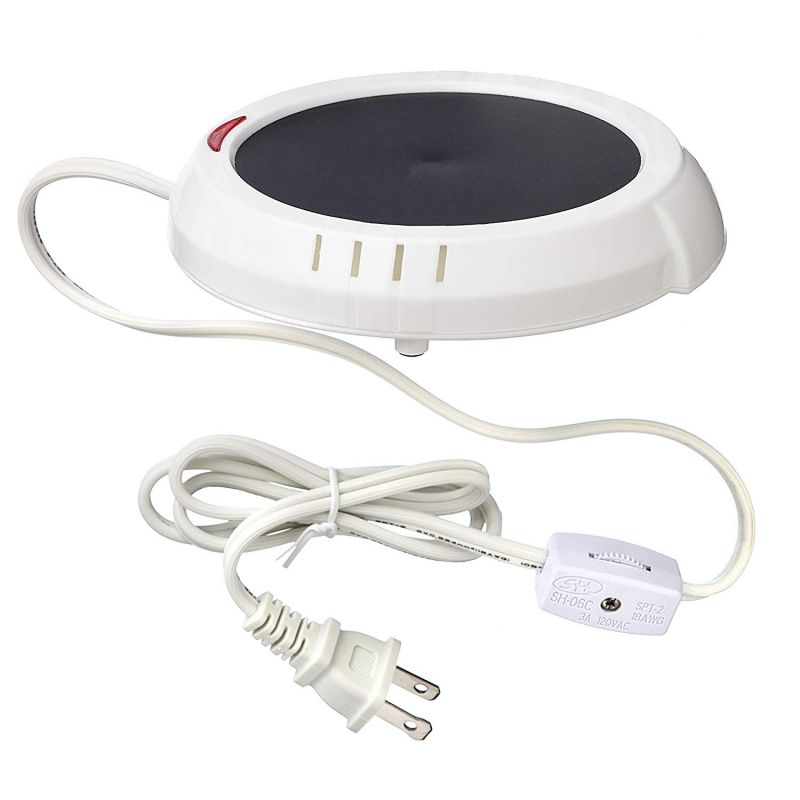 NEWS – Vanilla. Apple pie. Sugar cookie. Pumpkin spice. Festive pine. It doesn't matter the season, I love the smell of a scented candle. 
At the same time, I'm not a big fan of open flames. My house is too full of kids and dogs, chaos and crazy. But my niece turned me on to these Darice candle warmers, which give you all the benefits of a delicate sugar-cookie aroma wafting through the kitchen, without the fire (or any actual baking).
Just plug it in and switch the toggle to turn it on, and you can set any jar candle or glass/metal votive on the electric burner plate. Don't light the candle! Just wait as the wax melts and let the yummy fragrance permeate.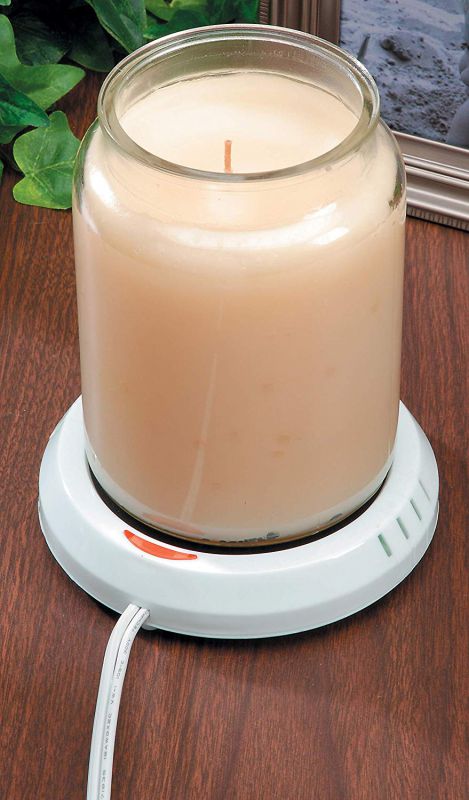 The felt-covered feet make it possible to leave the candle warmer on delicate surfaces like wood tables. Just keep it away from places where it could get bumped or knocked over.
Purchase a single burner for $7.69; two for $10.95; three for $12.42; or four for $22. Find them on Amazon, where they currently have 4.3 out of 5 stars with 1,396 reviews.