We use affiliate links. If you buy something through the links on this page, we may earn a commission at no cost to you. Learn more.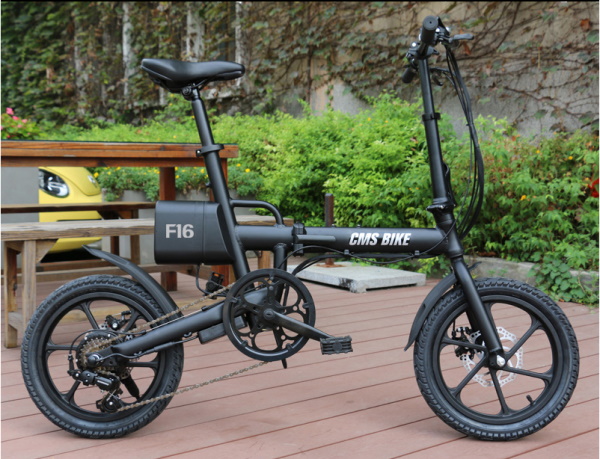 NEWS – I can remember my boyhood days when riding a bicycle was not only one of my important daily activities for fun, but it was also my only mode of transportation if I wanted to be independent and to travel wherever I wanted in a reasonable amount of time. Back in those days, every bicycle was a pedal bike, and whenever I got tired the only options were to stop and rest or to discontinue any further travel plans and return home once rested.
These days, now that we have become accustomed to having every convenience when on the go and to getting where we need to go with minimal effort, there are electric bikes to replace our pedal bikes if that is our intended mode of transportation.
The CMSBIKE F16 is exactly such an option/alternative. This electric bike features three riding modes; the human mode, the assistant mode, the electric mode. It is built on a light and flexible frame that is foldable for easy storage and carrying if/when necessary.
It also features a front and rear dual-disc brake system on 16" wheels, with a frame made out aluminum alloy, a 36V 250W brushless high speed toothed motor, a maximum speed of 25km/h/15.5mph, a built-in 2600mAh Li-ion battery for charging and powering mobile devices, an LCD Instrument panel, LED headlights and it weighs 20kg/55lbs.
The CMSBILE F16 is available for purchase on the Bangood website for $690.