We use affiliate links. If you buy something through the links on this page, we may earn a commission at no cost to you. Learn more.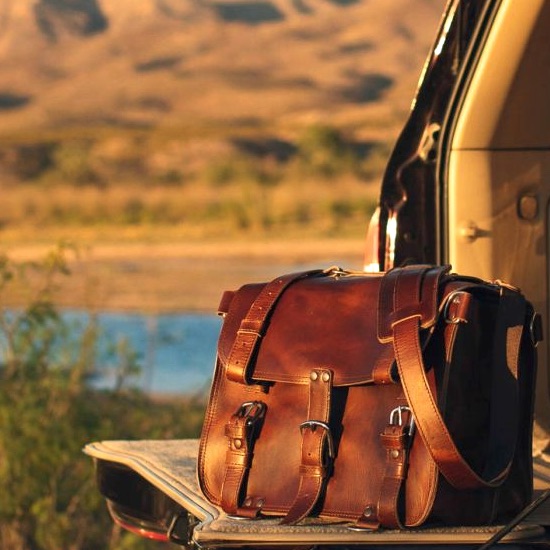 NEWS – Back in 1999, Dave Munson created Saddleback Leather in his quest to design the perfect leather bag. Here we are at the 20th anniversary of that event, and Saddleback Leather is releasing a limited-edition briefcase based on the original design!
I love the stripped-down look of this design, which reads more like a traditional mailbag  or messenger-style design to my eyes. You can see plenty of elements that would be highlighted in future Saddleback designs like the double-gusset compartments and three-buckle closure system. The spec looks to be in the mid-size category at 11-1/4″ tall, 14-1/2″ wide, and 7-1/8″ deep with a double-gusset design that foregoes some of the external pocketing that came in later versions. It's also a shoulder-friendly 4.5 pounds. I hope it's got the ability to convert to a backpack as well; hopefully we'll find out more as we get additional details on the release.
This will be a limited-edition piece. Orders are being taken through June 21, after which production will begin. The retail price is $499.
I remember buying a Saddleback briefcase when the company was relatively new and only offered the original style, and it was one of the most amazing bags I have ever owned. I've owned a number of Saddleback products since, but I still miss that bag. I may need to jump on this myself!
For more info, get to the product page for the 20th Anniversary Briefcase here!