We use affiliate links. If you buy something through the links on this page, we may earn a commission at no cost to you. Learn more.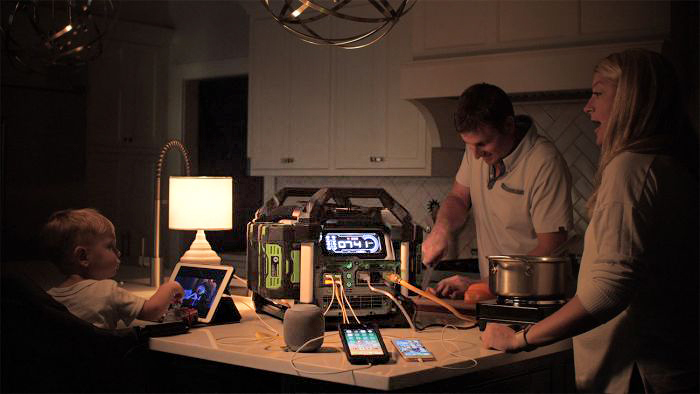 NEWS – EGO has been on a roll lately. Heck, they've been on a roll since practically day one. No one makes battery operated tools as easy to use and as easy to own like EGO. I'm beginning to think the company is appropriately named. Yet, even when you think there are not many tools left to convert to battery, EGO throws a curve-ball.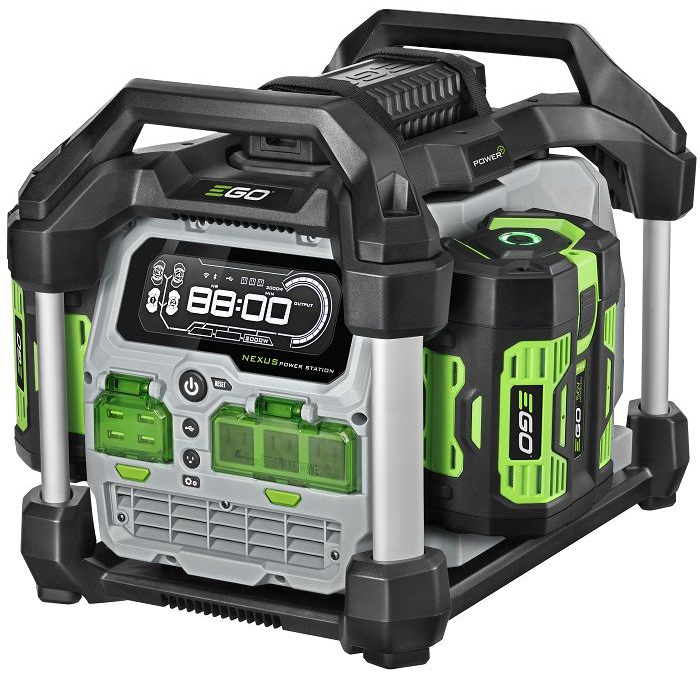 You see, as good as their tools are, EGO's true strength has been in the batteries that run those tools. Each EGO battery is swappable to be used in any EGO tool. How convenient is that? But what if you could harness the power from those batteries to run almost anything—EGO or not? Well, now you can. EGO has just come out with the Nexus Power Station which provides clean and quiet power for outdoor and indoor use—a battery alternative to gas generators powered by EGO's batteries.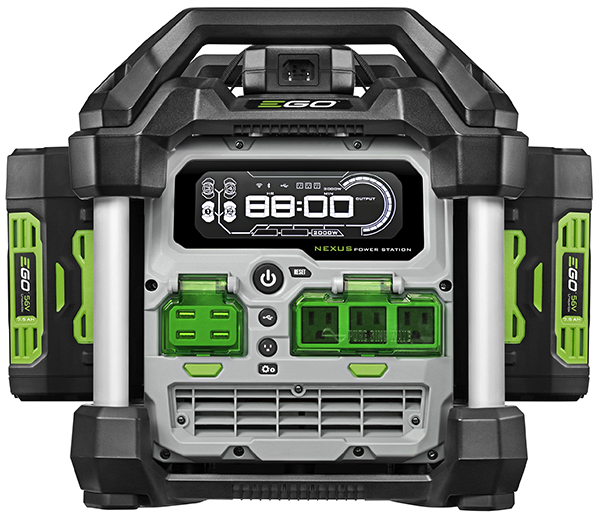 The Nexus Power Station is the first portable power station of its kind. Use in a power outage to plug in a refrigerator or a microwave to cook a quick meal. Take the power station anywhere you do not have convenient power—camping, hiking, boating, tailgating, whatever you can think of. It comes with 3000 watts of peak power with 2000 watt continuous power.  There are three 120v a/c outlets and four usb ports. It's weather resistant with steel handles for tough after-storm conditions.
There are four battery-mounting slots for connecting any sized EGO batteries for providing power to anything that needs it and to also be charged themselves when plugged into a household outlet. An LED readout provides all the information you need regarding battery life and power used.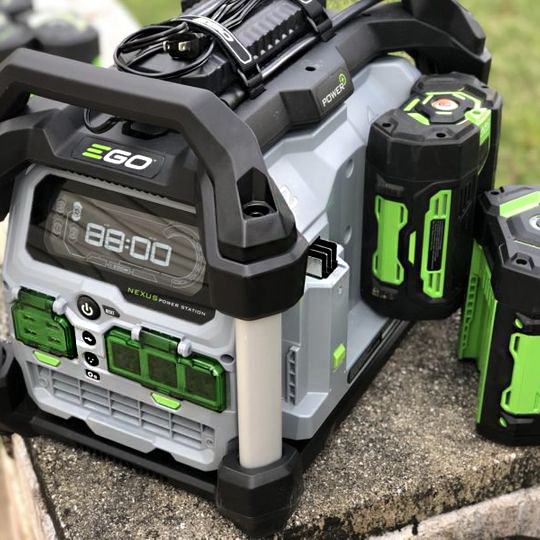 The Nexus Power Station sells for $1197 US and comes with two 7.5Ah ARC lithium batteries— currently the largest batteries EGO makes. Any EGO power tool battery can be added to the remaining slots. Visit egopowerplus.com and Amazon for more information.